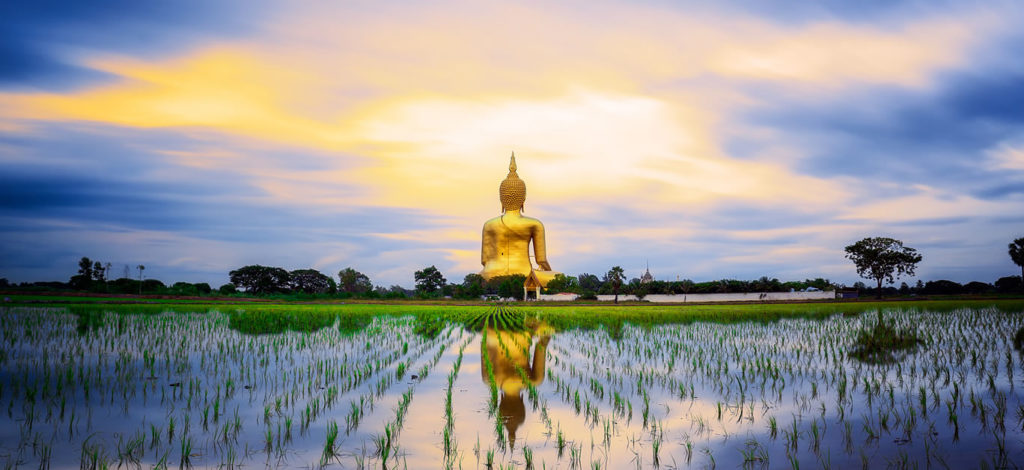 Regenerative travel – the next big trend for conscious holidaymakers – could help reverse the harm the Covid-19 pandemic has caused tourist-dependent countries, supporting local economies and cultures around the world in a more balanced way.
So, to help you give back more than you take on your next trip, a new study by the global luggage storage network, Stasher, reveals the ultimate regenerative travel destinations to add to your bucket list.
Each of these destinations had a high reliance on tourism before the pandemic but remain hidden gems based on TikTok and Instagram data – meaning you'll have the time and space to explore them for yourself.
Cambodia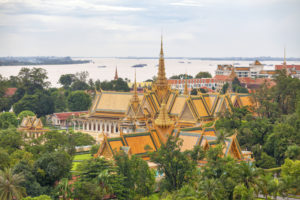 Southeast Asia is famed for its warm climate, lush rainforests, white sands, historic ruins and bustling cities. Thailand, Malaysia and Vietnam were firm favourites among travelers before the pandemic, but why not explore Cambodia instead on your next trip? In 2019, tourism made up over a third of Cambodia's GDP, yet it's clearly not a tourist social media hotspot.
Cambodia has plenty to offer holidaymakers, whether you're looking for some rest and relaxation on one of its deserted white sandy beaches, to get active hiking off-the-beaten track in its jungles and national parks or want to explore its ancient past at Angkor Wat, Ta Prohm and Bayon Temple. And in return, you'll be supporting the future sustainability of this charming place and its people.
The best time to visit Cambodia is during the dry season (November to April), where you'll enjoy average temperatures of 30°C / 86°F.
Uruguay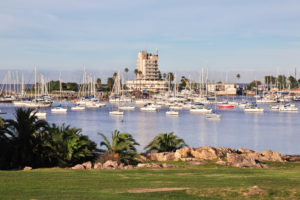 South America is home to rich cultures, stunning coastlines, sprawling rainforests and some of the world's largest waterfalls. Before the pandemic, Argentina and Brazil were top of travelers' bucket lists but nestled in between the two is the lesser-known Uruguay – an ideal destination for the conscious tourist.
Uruguay benefits from a combination of open space and low population density, so you won't have to go far to get away from it all. In fact, over half of Uruguayans live in the capital, Montevideo, a bustling city blending old and new. Beyond the city's skyline, you'll discover serene countryside with ranches, rustic beaches and vineyards.
The best time to visit Uruguay is November to March, when the average temperature is 27°C / 80.6°F.
Albania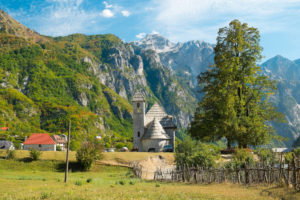 Europe is famed for its metropolitan centres, palatial buildings, sprawling countryside and Mediterranean coastlines. Albania may be Europe's enigma, but with over 27% of its GDP coming from tourism pre-pandemic, your visit will have a positive impact. The country boasts rugged mountain scenery, sparkling Ionian and Adriatic coastlines, fortress towns and ancient Greek and Roman sites.
The best time to visit Albania is June to August, when the average temperature is 24°C / 75.2°F.
Jordan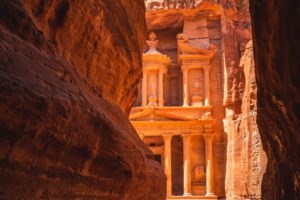 The most popular destinations in the Middle East for travelers pre-Covid-19 included Turkey, Saudi Arabia and United Arab Emirates, with tens of millions of tourists visiting every year. But Jordan makes the perfect alternative with so much to offer. Take your pick from sand dune surfing at Wadi Rum, floating in the serene Dead Sea, diving in the Red Sea or exploring ancient civilizations at UNESCO World Heritage sites, most famously the treasured city of Petra.
The best time to visit Jordan is between March and June, when you can enjoy the spring sunshine and cooler nights. The average temperature for this time of year is 30.3°C / 86.5°F.
Grenada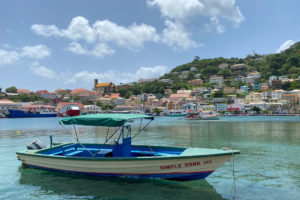 The Caribbean archipelago features more than 7,000 individual islands across 1 million square miles. So, with so many destinations to pick from, where is the best for regenerative travel?
Grenada, dubbed the spice isle, relies on tourism for over half of its national GDP each year. It is also relatively undiscovered on social media, with just over 2,000 tags and views.  This sun-soaked island boasts spectacular waterfalls like Annandale Falls, Concord Falls, and the Royal Mount Carmel Falls, locally produced rum and chocolate, pretty harbours and soft-sand beaches, and a mountainous lush interior – perfect for hiking.
The best time to visit Grenada is December to April when you can expect an average temperature of 31°C / 87.8°F.
Seychelles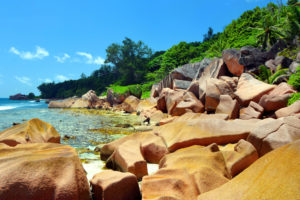 The islands of Seychelles are visually remarkably similar to the Maldives, with coral reefs and white sand beaches, but it's the country in Africa hit hardest by the pandemic with previously 65% of its GDP coming from tourism.
Once a pirate hideout, Seychelles now caters to guests looking for a little more luxury. But luxury resorts isn't all the Seychelles has to offer tourists. Hiking trails, nature reserves, coral reefs and primeval forests are all waiting to be explored. And with under 16,000 tags and views on social media, you'll have the time and space to soak in all the Seychelles has to offer.
The best time to visit Seychelles is December to April when you can expect an average temperature of 31°C / 87.8°F.
Macau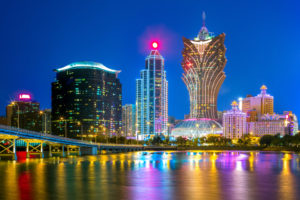 Known as the 'Las Vegas of the East', pre-pandemic Macau's economy relied heavily on tourism, making up 72% of the country's GDP. Due to the impact of Covid-19, Macau is working to diversify its economy beyond tourism. But it will remain a vital industry for the small nation for many years to come.
Macau is the only location in China where gambling is legal. But there's a lot more to Macau than it's casinos and luxury hotels. The old city is an eclectic mix of its Portuguese and Chinese heritage, where travelers can explore grand cathedrals and historic ruins, and enjoy a myriad of cuisines in its many food markets – including Pastel de Natas or Dim Sum.
The best time to visit Macau is October to November and March to May, where temperatures average 22°C / 71.6°F.
LLM July 12, 2021