Summerhill
Summerhill's turn of the century houses, winding tree-lined streets, and abundance of parkland have made it one of Toronto's most preferred neighbourhoods. It is conveniently located along the vibrant Yonge Street corridor, also providing Summerhill residents easy access to Toronto's downtown business core and entertainment districts.
History
The Summerhill neighbourhood located in central Toronto was named after 'Summer Hill' house, a magnificent Regency cottage built in 1842, by Canadian transportation baron Charles Thompson.
Much of the area was once a part of Thompson's two hundred acre Summer Hill estate which stretched from Yonge Street to Mt. Pleasant Road. On this site, Thompson established the 'Summer Hill Spring Park and Pleasure Grounds'.  This amusement park featured rides, games, swimming and a popular dance pavilion that was located inside the Summer Hill house.  The Thompson heirs subdivided Summer Hill in the 1860's.
In the 1880s, the North Toronto Railway Station was established on Yonge Street and the neighbourhood of Summerhill quickly developed around it.  Most of the first residents of this neighbourhood worked at the North Toronto Railway Station.  This station was rebuilt in 1916 and is distinguished by its grand clock tower.
In the 1920's the Canadian Pacific Railway made Summerhill their main Toronto station. Unfortunately the Summerhill station closed in 1931though and this neighbourhood went into a period of decline lasting until the Summerhill subway station opened in 1954. Summerhill has since enjoyed a position of prominence among Toronto neighbourhoods.
The old railway station is still there and currently serves as the neighbourhood liquor store. The station with its noted grand clock tower and the still-operational CP railway bridge are landmarks of the neighbourhood.
Architecture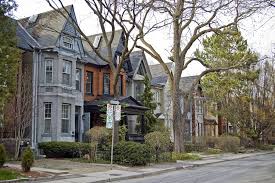 Summerhill's original housing stock consists of semi-detached Victorian row houses, and detached Edwardian style houses, built between 1880 and 1915. Many of these houses do not contain driveways however; permit street parking is available from the city for a nominal annual fee.
Summerhill also contains a large number of modern townhouses, and a handful of low rise luxury condominium apartment buildings, built mostly in the 1980's and 1990's.
Shopping and Lifestyle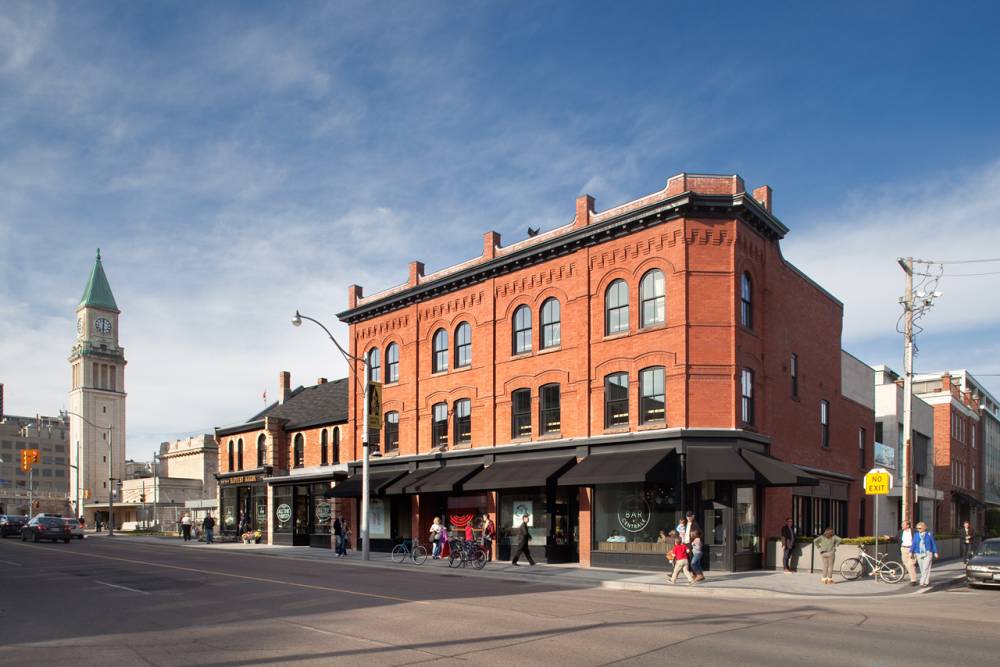 Summerhill residents are within walking distance of the many fine shops and restaurants surrounding Yonge Street and Summerhill Avenue.
The Bloor-Yorkville and Yonge-St. Clair shopping districts are also easily accessed from the Summerhill neighbourhood making this neighbourhood so convenient to all amenities.
Parks and Recreation
The Rosehill Reservoir Park is located east of Yonge Street with access from Summerhill Gardens. The lower portion of this park features a foot path that is used by walkers, joggers, and cyclists. The north-east corner of this path leads to the David A. Balfour Park and a nature trail winds through the Vale of Avoca Ravine.   The upper portion of the Rosehill Reservoir Park includes a children's playground, a wading pool, a waterfall, and reflecting pools.
Lionel Conacher Park on Cottingham west of Yonge Street has a children's playground and a wading pool.
Schools
| | | |
| --- | --- | --- |
| Brown Jr. (P) | 454 Avenue Road | (416) 393-1560 |
| Deer Park Jr. & Sr. (P) | 23 Ferndale Avenue | (416) 393-1550 |
| Jarvis Collegiate Institute (PH) | 495 Jarvis Street. | (416) 393-0140 |
| Branksome Hall (PR) | 10 Elm Avenue | (416) 920-9741 |
| Bishop Strachan School (PR) | 298 Lonsdale Road | (416) 483-4325 |
| Upper Canada College (PR) | 200 Lonsdale Road | (416) 488-1125 |
Transportation
The Summerhill subway station on the Yonge-University-Spadina subway line is within walking distance of every home in this neighbourhood.  Motorists have easy access to the downtown core or major highways from the Yonge Street corridor.