Travel restrictions are being relaxed, so here are 10 of the best new exhibitions to visit around the world and most offer virtual tours as well.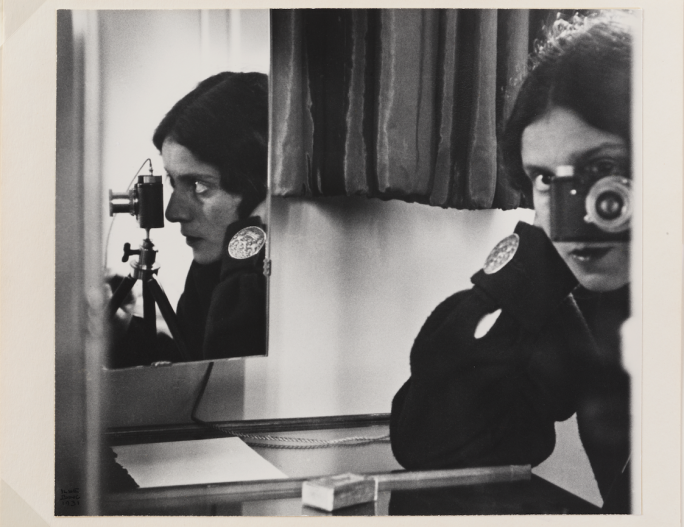 ILSE BING, SELF-PORTRAIT WITH LEICA, 1931. PHOTO: ILSE BING ESTATE.
The Metropolitan Museum of Art, New York, NY
The New Woman Behind the Camera
2 July –3 October 2021
This landmark show brings to life the "New Woman" of the 1920s – a term used to describe women who forged a new independence and freedom of expression throughout the interwar period. During this time women were pioneering photographic experimentation, seen in portraiture, fashion and street photography, photojournalism and more by 120 international artists including Dora Maar and Imogen Cunningham.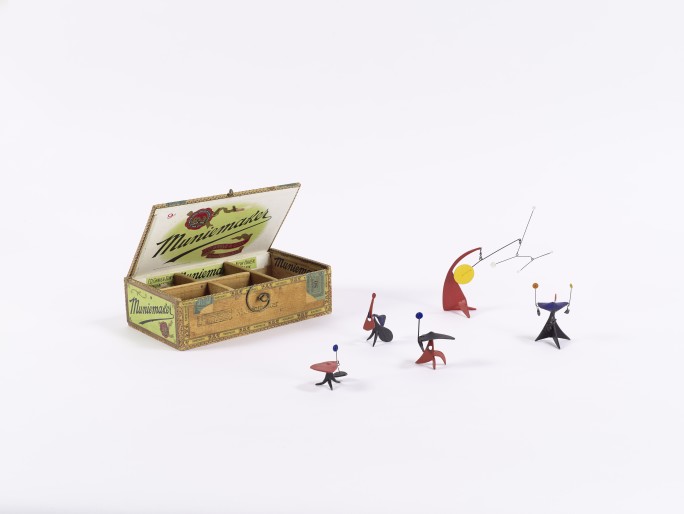 ALEXANDER CALDER, LOUISA'S 43TH BIRTHDAY PRESENT, 1948. PHOTO: CALDER FOUNDATION / ARS / TOM POWEL IMAGING.
Neue Nationalgalerie, Berlin
Alexander Calder: Minimal/Maximal
22 August–13 February 2022
One of three exhibitions planned to coincide with the long-awaited reopening of the Neue Nationalgalerie, which has undergone a six-year renovation, this show will celebrate American sculptor Alexander Calder's relationship to scale. It has been specially conceived for the glass hall and will feature works ranging from miniatures to large mobiles. Opening at the same time will be a show dedicated to Italian-German artist Rosa Barba and a re-hang of the museum's collection.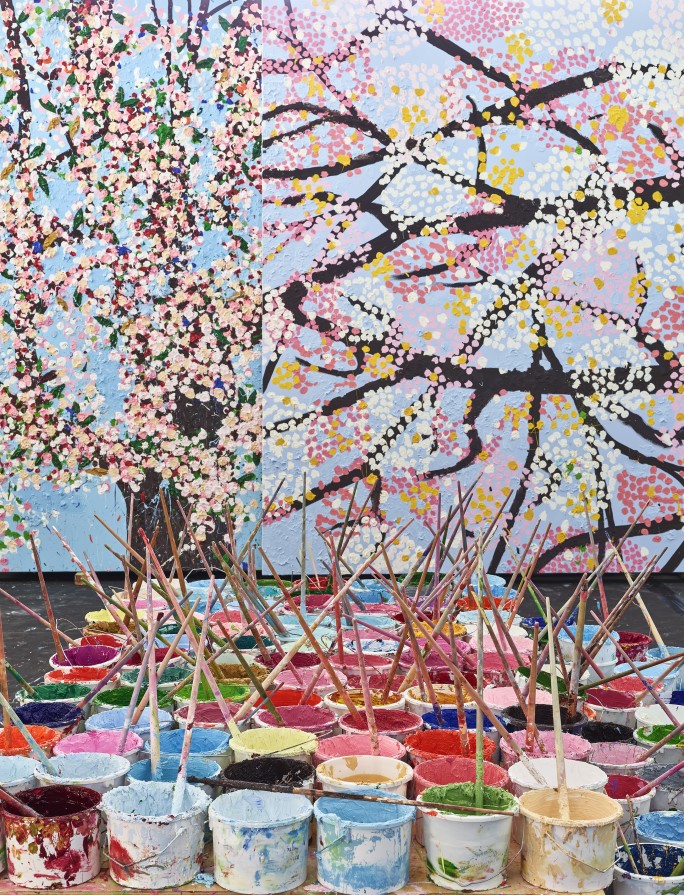 A VIEW FROM DAMIEN HIRST'S STUDIO. PHOTO: PRUDENCE CUMING ASSOCIATES / DAMIEN HIRST.
Damien Hirst: Cherry Blossoms
6 July–2 January 2022
Damien Hirst's first museum exhibition in France will bring together 30 works from a new series. These large paintings reinterpret and subvert traditional landscapes and art historical movements, including Impressionism, while also recalling topics well-trodden by the British artist such as death and the fleeting nature of beauty.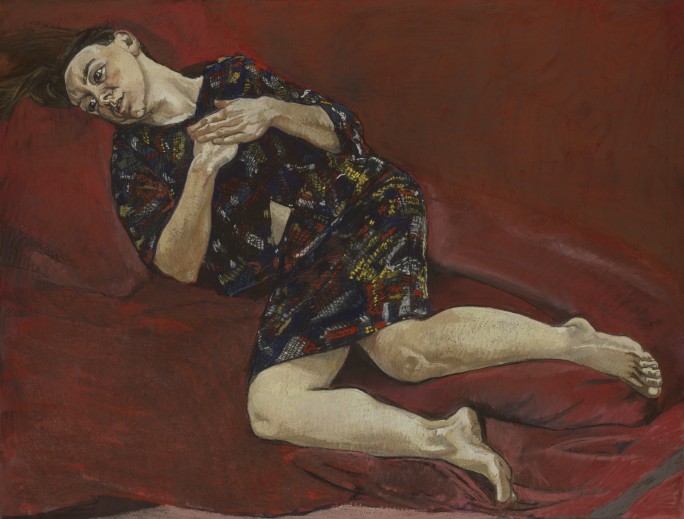 PAULA REGO, LOVE, 1995. PHOTO: PAULA REGO.
7 July–24 October 2021
The largest retrospective of Paula Rego's work will span over 60 years of her career and will feature more than 100 works, including large pastels from her two best-known series, Dog Women and Abortion. Paintings that tackle contemporary issues such as people trafficking will also be on view.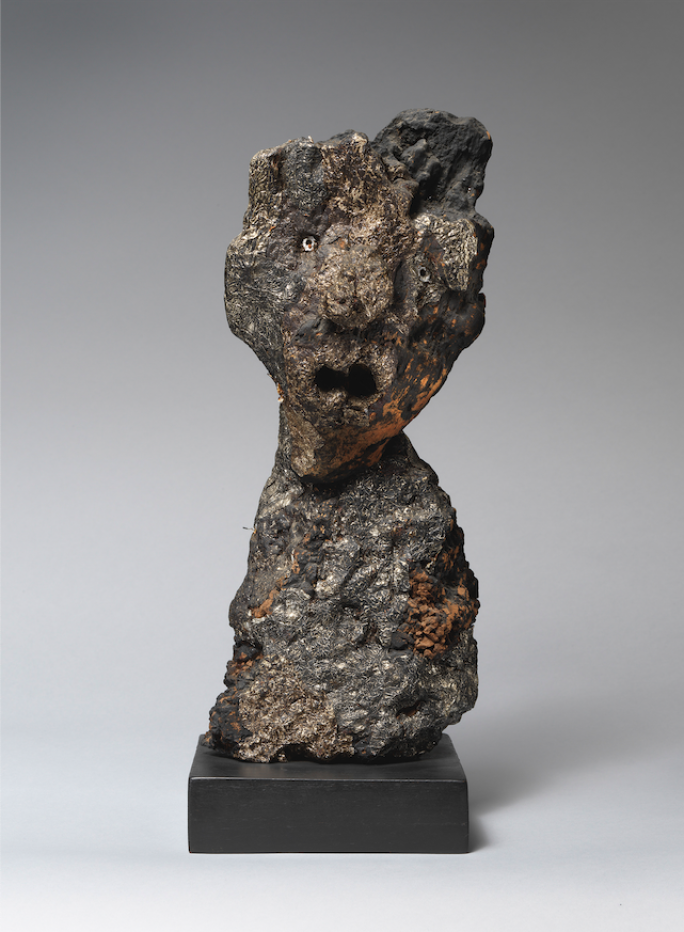 JEAN DUBUFFET, THE ASTONISHED MAN, 1959. PHOTO: ADAGP / DACS / JOSEPH COSCIA JR.
Jean Dubuffet: Brutal Beauty
Until 22 August 2021
Founder of the Art Brut movement, Jean Dubuffet maintained a rebellious philosophy, always striving to defy convention by embracing his instincts and passions. For the first time in over 50 years the Barbican is hosting a major survey of his work, featuring paintings, portraits, statues and his renowned butterfly wing collages.
ALBERTO GIACOMETTI, LE NEZ, 1947. PHOTO: SUCCESSION ALBERTO GIACOMETTI.
Alberto Giacometti: A Retrospective. Marvellous Reality
3 July–29 August 2021
More than 230 works will be on display in this major retrospective of influential sculptor and painter Alberto Giacometti, including photographs and films. The exhibition will explore every period of the artist's career and examine the different types of media he worked with.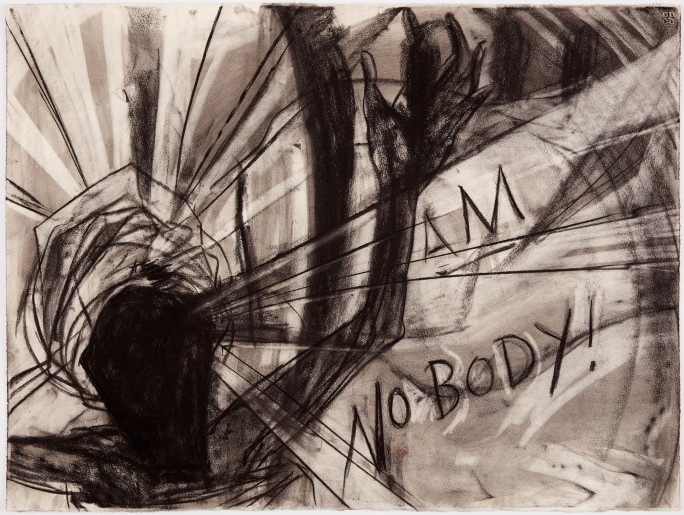 KARA WALKER, UNTITLED, 2011. PHOTO: KARA WALKER.
Kunstmuseum Basel, Switzerland
Kara Walker: A Black Hole is Everything a Star Longs to Be
5 June–26 September 2021
Hundreds of drawings from Kara Walker's personal archives never before seen in public, including new works, will be on view in this one-of-a-kind exhibition. The intimate sketches and notes reveal a different side to the artist, who is best known for her silhouettes addressing racist violence. They reveal her emotional responses to socio-political events and explore her identity as a woman and a person of color in today's United States.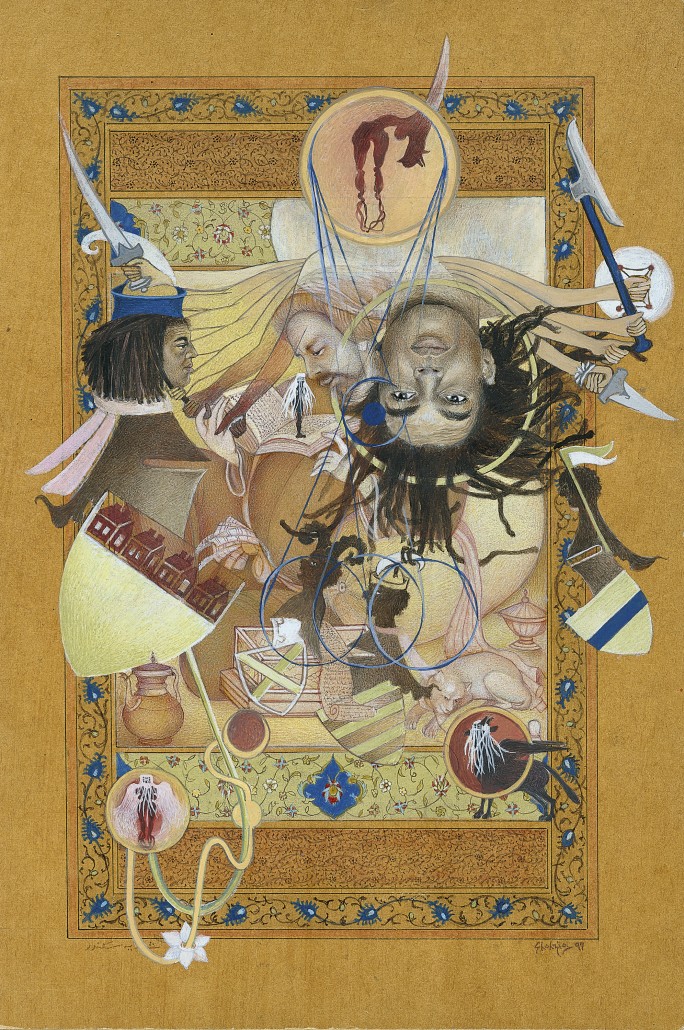 SHAHZIA SIKANDER, EYE-I-ING THOSE ARMORIAL BEARINGS, 1989–97. PHOTO: SHAHZIA SIKANDER.
The Morgan Library & Museum, New York
Shahzia Sikander: Extraordinary Realities
18 June–26 September 2021
Through the mixing of Indo-Persian miniature painting with contemporary media such as installation and film, Shahzia Sikander, who was born and raised in Pakistan before moving to the US, subverts the traditional technique to explore themes of gender, sexuality, race and cultural identity.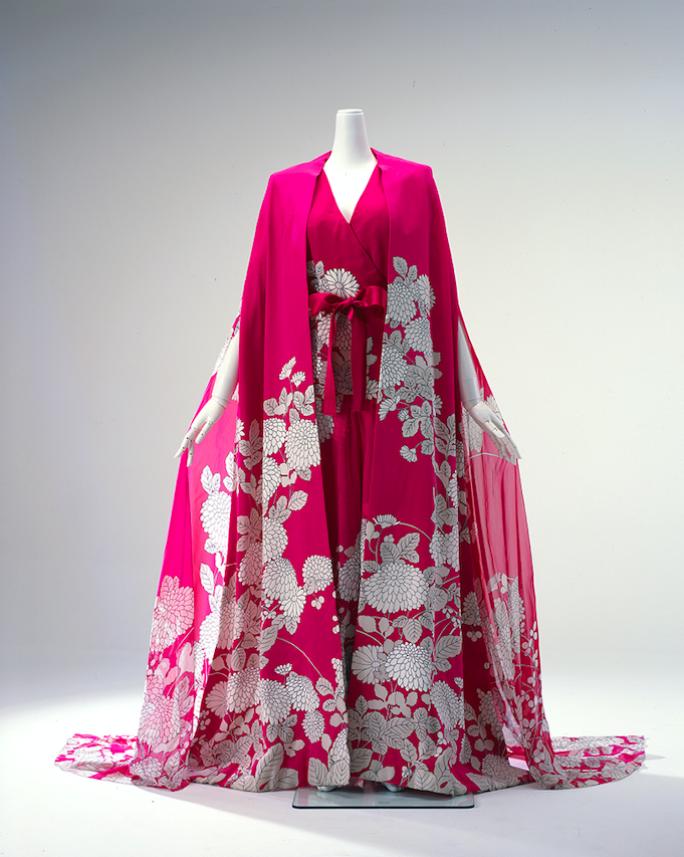 A COAT FROM MINÄ PERHONEN'S 2015 COLLECTION. PHOTO: MITSUO OKAMOTO.
The National Art Center, Tokyo
Fashion in Japan: 1945-2020
9 June–6 September 2021
This exhibition will examine clothing trends from the resourceful fashions of the post-Second World War era up to the colourful street style of today. Works by prominent designers from across the decades – such as Kansai Yamamoto and Mame Kurogouchi – will be on view. It will also consider how the media and entertainment industries have influenced fashion culture.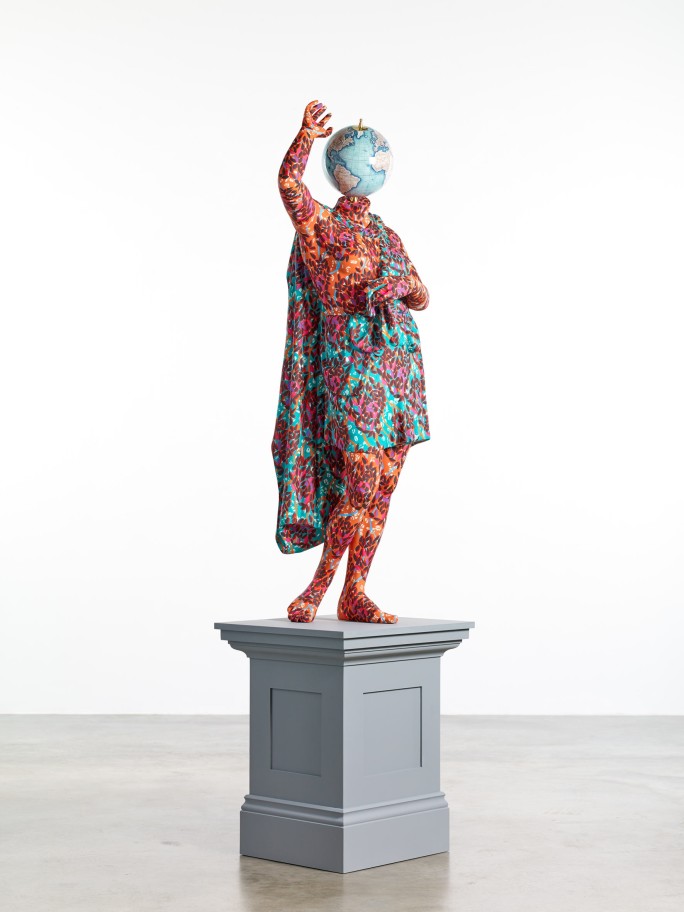 YINKA SHONIBARE CBE, WOUNDED AMAZON (AFTER SOSIKLES), 2019. PHOTO: YINKA SHONIBARE / STEPHEN WHITE & CO.
Museum der Moderne, Salzburg
Yinka Shonibare CBE. End of Empire
Until 12 September 2021
Having grown up between Lagos and London, Yinka Shonibare views himself as a "postcolonial hybrid", a theme that he explores in his work. Through a multitude of mediums, such as painting, photography, film, sculpture and installation, he examines the legitimacy of cultural identity in a world that has been shaped and moulded by European colonialism and globalisation. This retrospective will display 60 multimedia works from the past 30 years of his career including the titular installation.