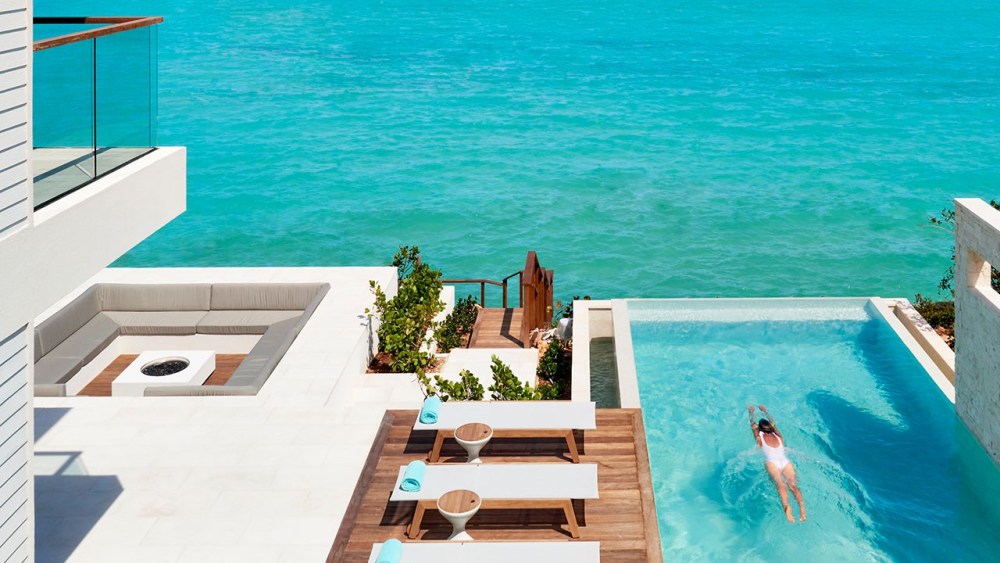 Breathe deeply into your diaphragm, drawing air fully into your lungs, and then release. Feel a wave of relaxation flow from the soles of your feet all the way to the top of your head. Imagine you are walking on a beach. You can hear the waves lapping the shore. You can smell the ocean spray and feel the cool breeze blowing on your face. You're in a place where Covid-19 does not exist.
Although visualization exercises may seem a little out there sometimes, there's no question that they offer a momentary escape—something which we all need right now. And while we can't guide you through a full-blown meditation session, we can give you some drool-worthy fodder for your travel fantasies. Here are top 10 travel destinations that promise to temporarily take you out of the confines of your home and transport you to paradise.
The Muraka, Maldives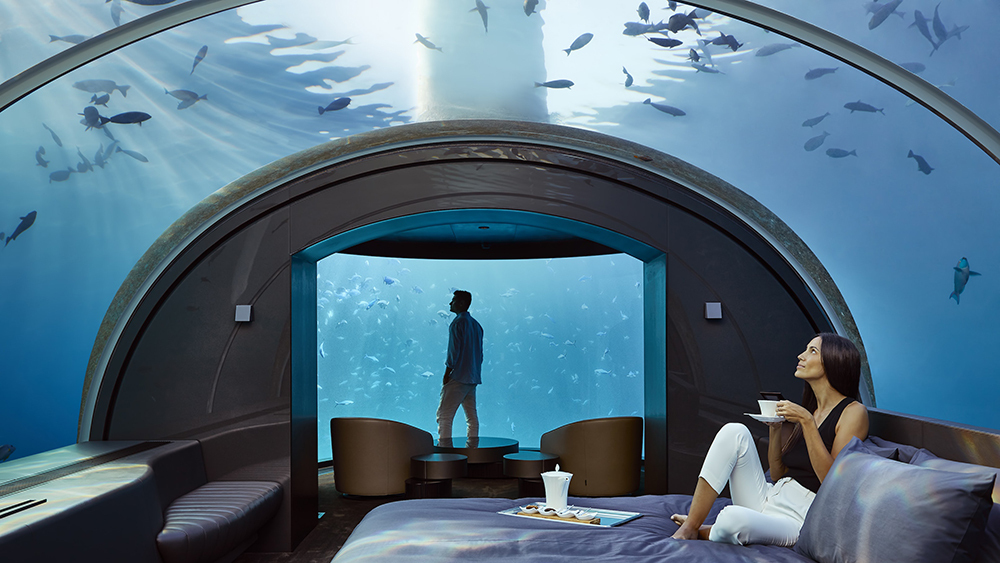 Nothing like a luxurious undersea suite to truly escape. Part of the Conrad Maldives Rangali Island, The Muraka is a first-of-its-kind, two-level residence which comes with its own 24-hour butler, private chef and, of course, unsurpassable ocean views. Set 16-feet underwater, the all-glass abode features a sizeable bedroom and living room, plus dining and entertainment spaces floating above. Accessible only via private seaplane, The Muraka is a must-visit for crowd-averse jet setters.
andBeyond Ngala Treehouse, South Africa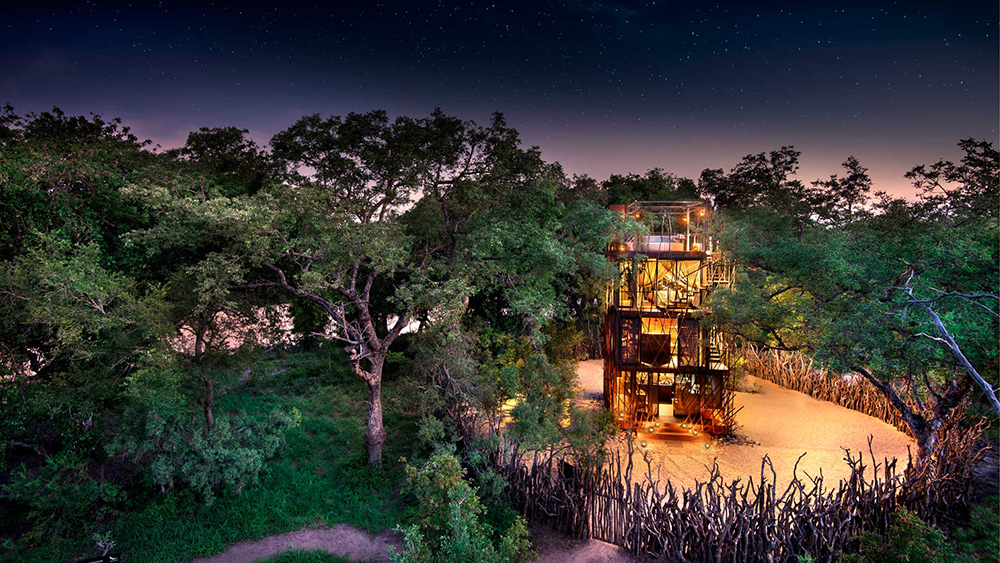 Get off the grid, literally, in this solar-powered safari treehouse that's located smack-bang in the middle of South Africa's 36,000-acre Ngala Private Game Reserve. Soaring 39 feet in the air, the new eco-friendly suite is split across four levels and offers uninterrupted views of the wilderness with, of course, all the requisite luxury mod cons. Time to go bush, switch off and recharge.
The Sankara Hotel & Spa, Japan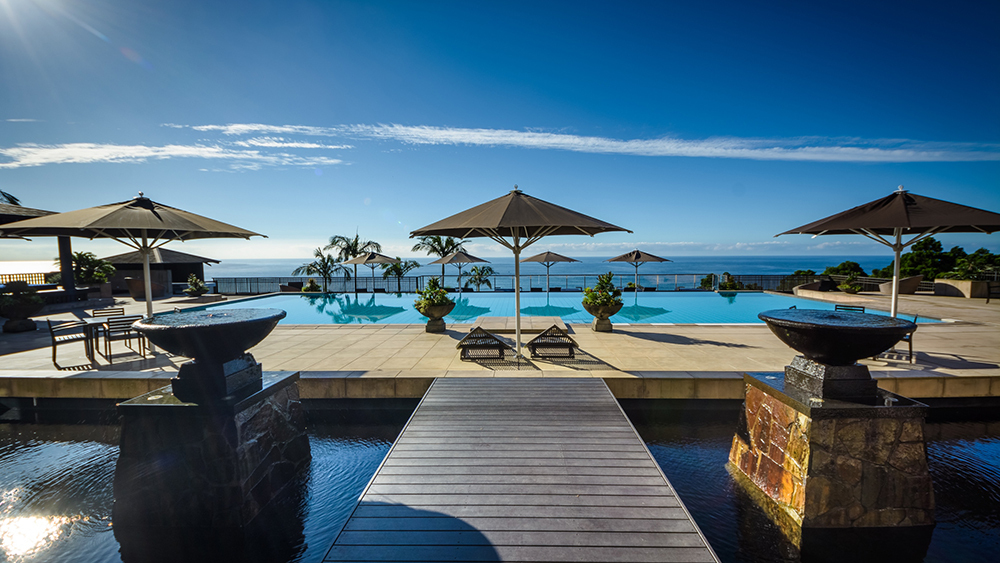 The subtropical island of Yakushima in Japan inspired Hayao Miyazaki's Spirited Away and Princess Mononoke and thus makes for a storybook getaway. The picturesque island is best enjoyed by the rooftop pool at the Sankara Hotel & Spa where you can drink in the epic views and your favorite cocktail. One Hibiki highball please, waiter.
Royal Mansour, Marrakech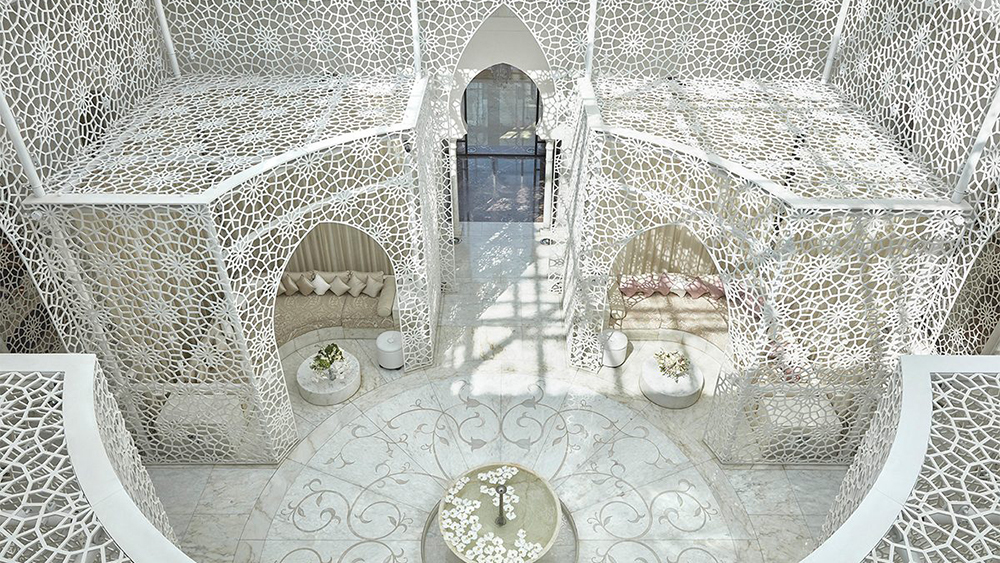 The Royal Mansour is billed as the most lavish hotel in Marrakech and its spa is suitably opulent. With white upon white upon white, it's the perfect place to switch off and let your worries subside. In addition to the spa, guests can enjoy luxe three-story suites, top-notch restaurants helmed by Michelin three-star chef Massimiliano Alajmo, plus private courtyards and rooftop plunge pools. What more do you need?
Rosewood San Miguel de Allende, Mexico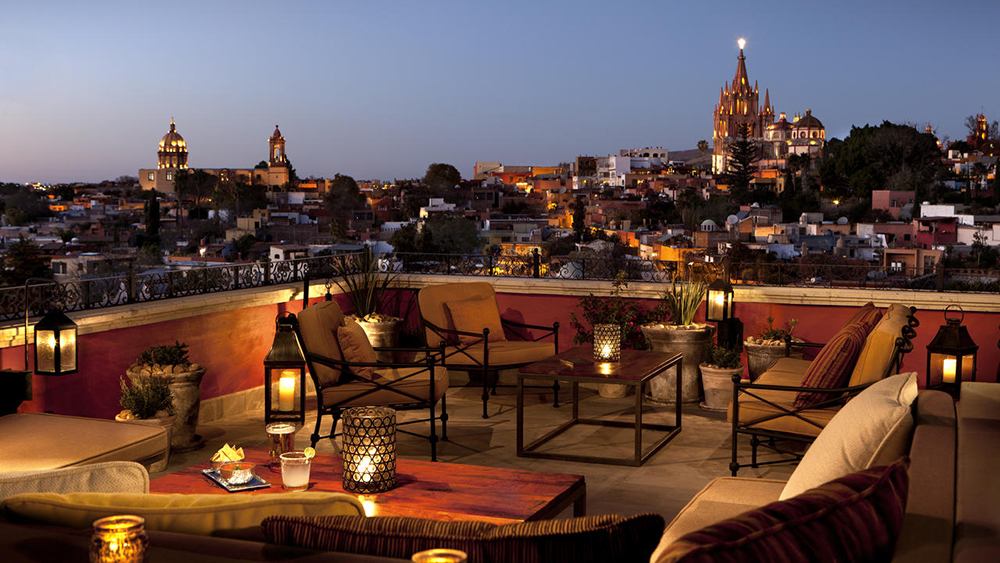 Pastel-colored villas, stately arches, delicate wrought iron and sprawling courtyards with bubbling fountains—every inch of the Rosewood San Miguel de Allende screams Mexico and is at once vibrant and elegant. Take your pick of 67 suites—each of which comes with a balcony or patio—grab a bottle of Patron and your significant other, then take in the spectacular vistas of the Sierra Madre Mountains.
Wymara Resort and Villas, Turks & Caicos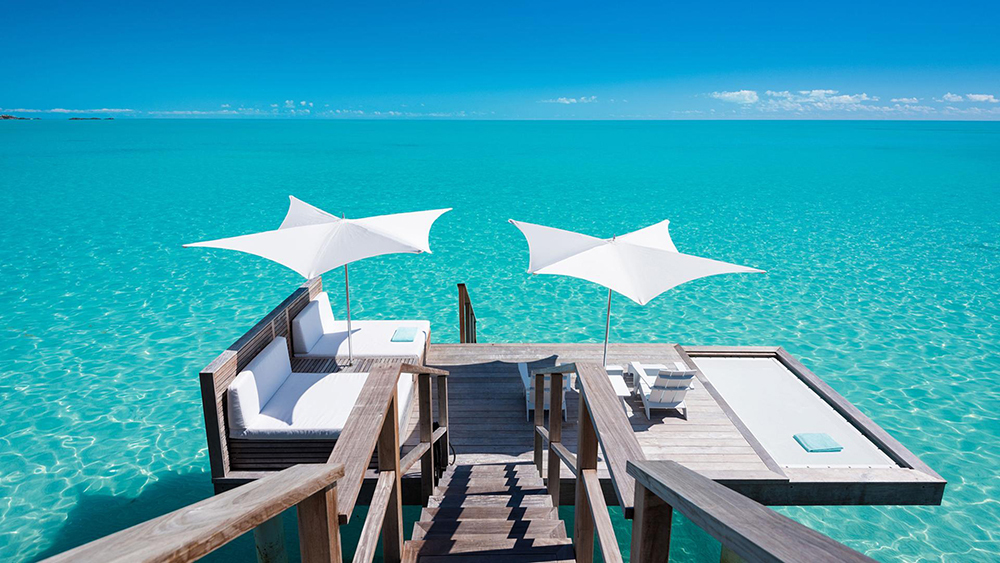 The chic luxury villas at Wymara Resort not only have breathtaking views but feature private infinity pools and over-the-water swim platforms, making the accommodation ideal for travelers who like to spend most of the trip submerged in the ocean or tanning by the water's edge.
Aman Kyoto, Japan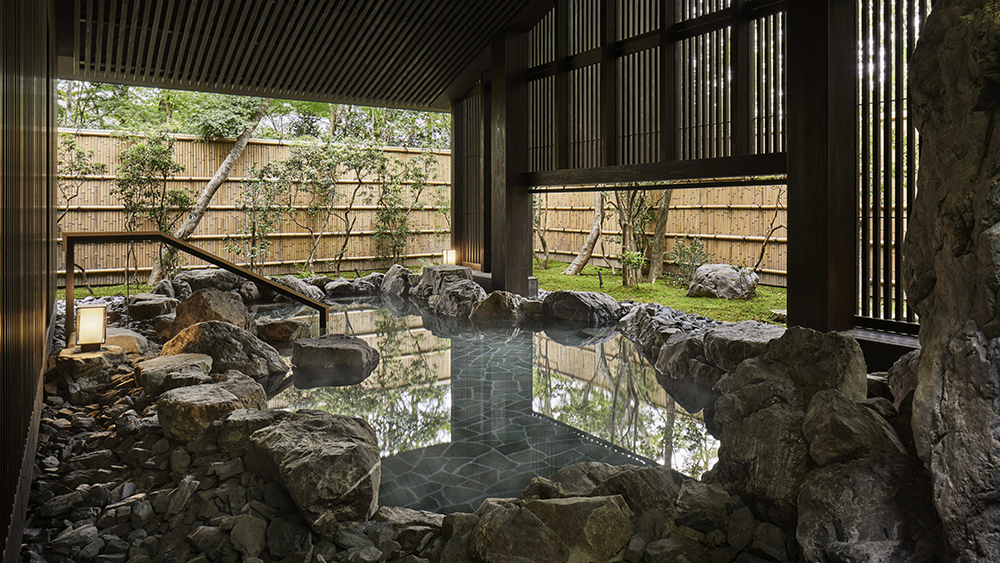 Soaking in a soothing onsen that's located within a serene 79-acre forest outside of Kyoto is certainly one way to see your worries dissipate—and you can do exactly that and Aman Kyoto. The otherworldy escape is within walking distance of the UNESCO World Heritage Site Kinkaku-ji Temple, so you can have your zen moment and recharge both physically and mentally.
Banwa Private Island, Philippines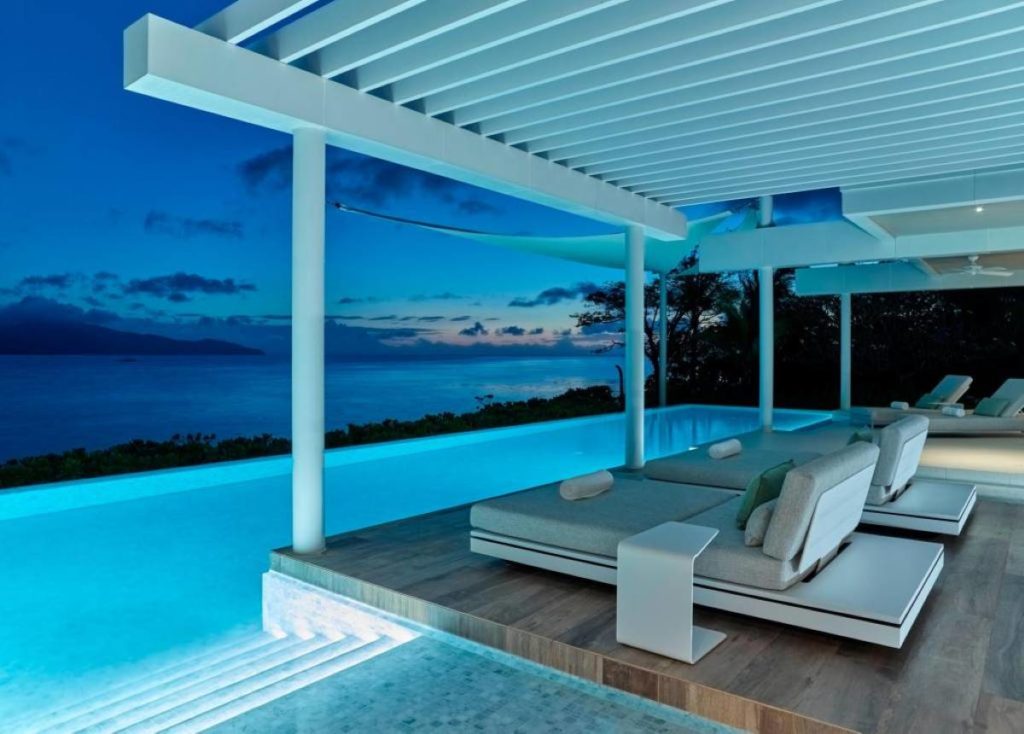 This 15-acre picture-perfect private island in the Philippines boasts six contemporary beachfront villas, 12 garden rooms, plus a top-level suite—that's more than enough space for you and a few friends to kick it together and forget about your everyday stress. Best of all, there's scuba and snorkeling, catamaran sailing, and even a golf course to keep you entertained.
Santa's Hotel Aurora, Scandinavia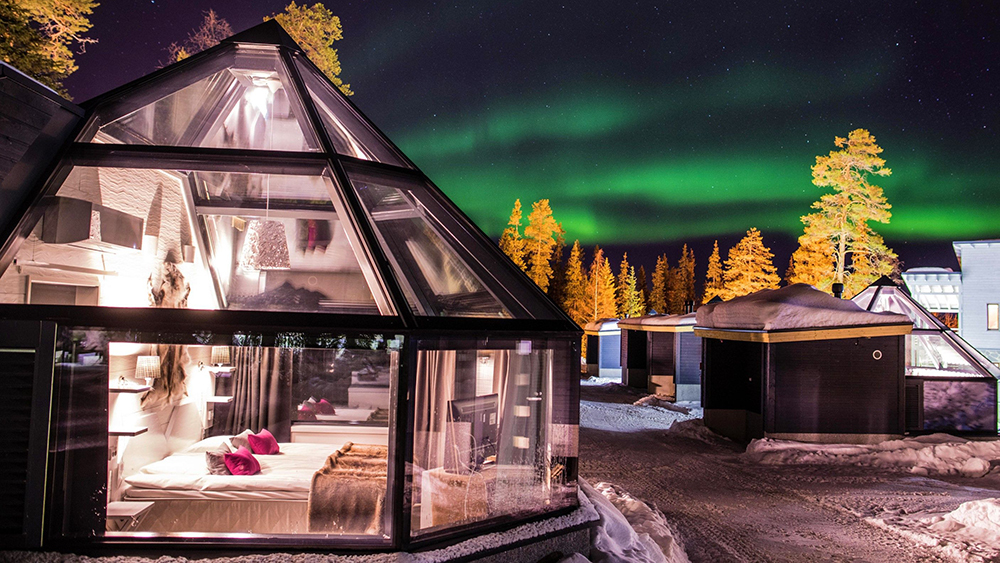 Stargazing is a sure-fire way to slow down and gain perspective. At the snow-plenty Santa's Hotel Aurora in Luosto Village, you can forget all your worries and chill, quite literally, in a glass-domed igloo while taking in the spectacular Northern Lights.
Itz'ana Resort & Residences, Belize
Itz'ana Resort & Residences encompasses all the natural beauty of Belize. The overwater cottages are situated by a 15-slip marina—BYO yacht—which overlooks the pristine beachfront. Spend the days exploring the Caribbean and the nights sipping frozen daiquiris.