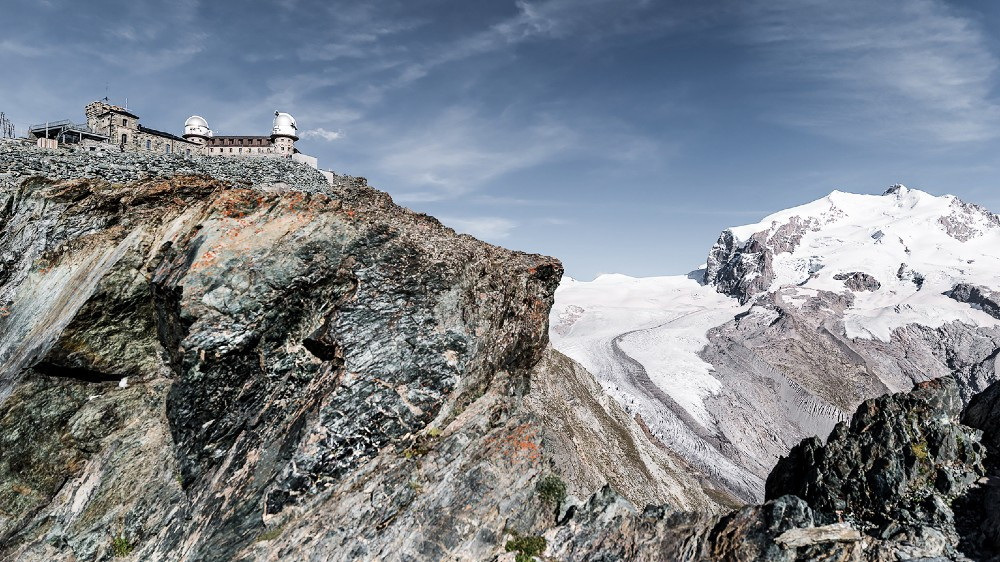 From Patagonia to Tasmania, these 12 remote hideaways were designed to keep their distance—and make the most of their solitary settings.
Since long before the words "social distancing" and "self-isolating" entered our daily lexicon, there's been something special about checking in to a remote hotel. Whether it's the adventure of making the trek to a far-flung destination, the serenity attained by going off-the-grid, or the bragging rights that come with staying somewhere inherently exclusive, there are countless reasons why a hard-to-access getaway is worth the effort. These aren't necessarily places where you would go to isolate yourself—there are other guests around, after all, and lots of activities to enjoy—but spots that embrace their solitary locations. From sleek timber cabins in the heart of the Arctic Circle to a lakeside hideaway in Tasmania's rugged backcountry, here are twelve sanctuaries that were specifically designed to keep their distance.
Pumphouse Point, Tasmania
Set 900 feet along a causeway in the middle of Tasmania's Lake St. Clair, Pumphouse Point is a quirky and charming adults-only boutique hotel in the backyard of the rugged Wilderness World Heritage Area—an ideal place to catch a glimpse of some of Tassie's most untamed backcountry landscapes. Featuring just 19 rooms, the hotel's original structure dates back to the 1940's, when it was used as a hydroelectricity station. Today, it's been tastefully renovated into the ultimate Aussie-meets-art-deco wilderness retreat, with guest rooms divided between three buildings: the Pumphouse, the Shorehouse and a new standalone structure called The Retreat.
The Torridon, Scotland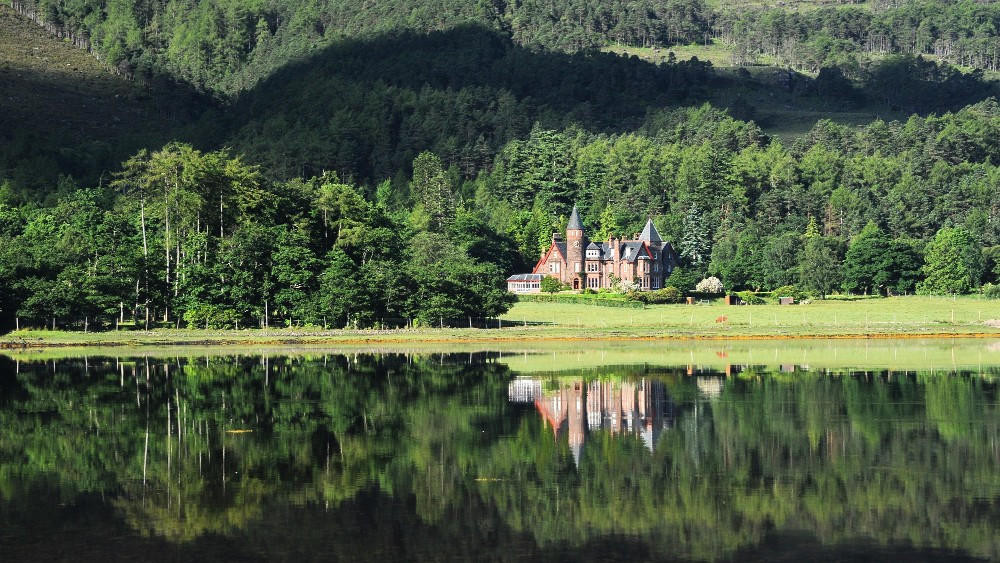 If you close your eyes and try to picture the quintessential Scottish inn, chances are The Torridon is what will come to mind. Set deep within the Scottish Highlands, on 58 acres of rugged parkland, this former shooting lodge-turned-luxury hotel is named after the loch it sits on. The 18-room property ranks high for is 1887 gourmet restaurant, world-famous whisky bar (featuring more than 365 malt whisky varieties) and a comprehensive outdoor wilderness program that includes everything from archery and munro bagging to clay shooting, kayaking and gorge scrambling.
Awasi Patagonia, Chile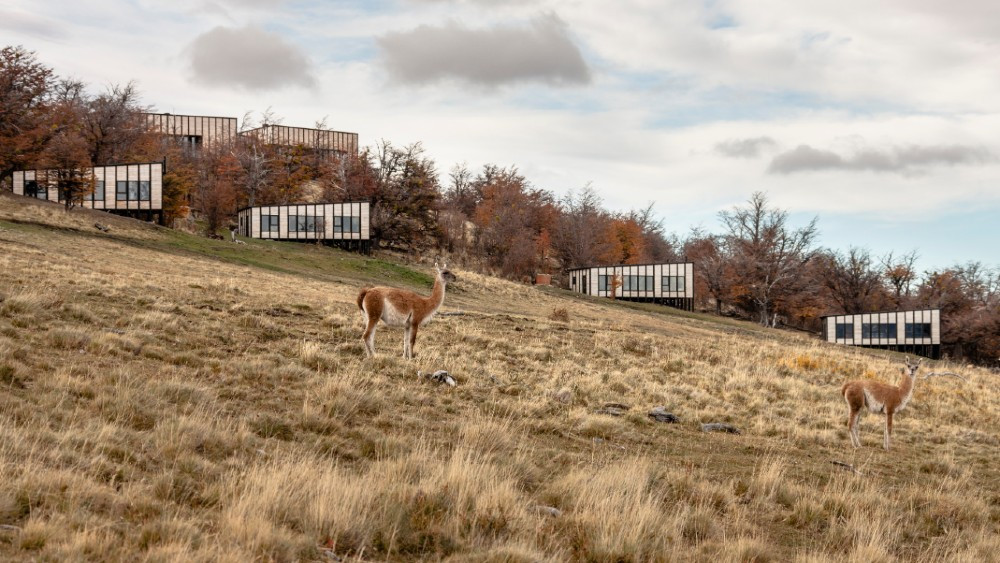 Surrounded by jagged Andean peaks and some of world's largest glaciers, Awasi Patagonia, a Relais & Chateau property on the edge of Chile's famed Torres del Paine National Park, is as every bit remote as it is luxurious. Following a two-hour drive from the nearest airport (often along rough roads), you'll come to 14 individual villas, each outfitted with a wood burning stove, Japanese-style soaking tub and dedicated guide and personal vehicle for exploring the wilds of Patagonia. Committed to protecting the natural and cultural heritage of the region, Awasi grows all of its own seasonal produce and works with local farms and haciendas to promote and protect wildlife through their dedicated conservation project.
Kulmhotel Gornergrat, Switzerland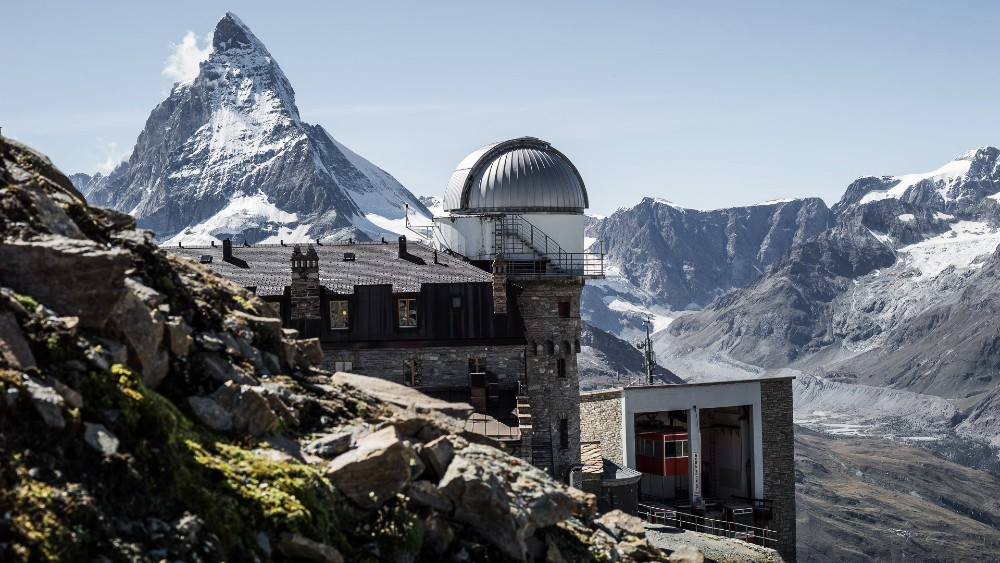 Set 3,100 feet above sea-level—making it the highest hotel in the Swiss Alps—Kulmhotel Gornergrat looks like it was plucked straight out of the pages of an Ian Fleming novel. Only accessible via a 40-minute train ride from the car-free village of Zermatt, the place is one-part hotel, another part observatory and research station. The former section features 22 luxurious rooms with direct views over the Matterhorn and Zermatt, with the peaks of the Alps in the distance.
Clayoquot Wilderness Resort, Canada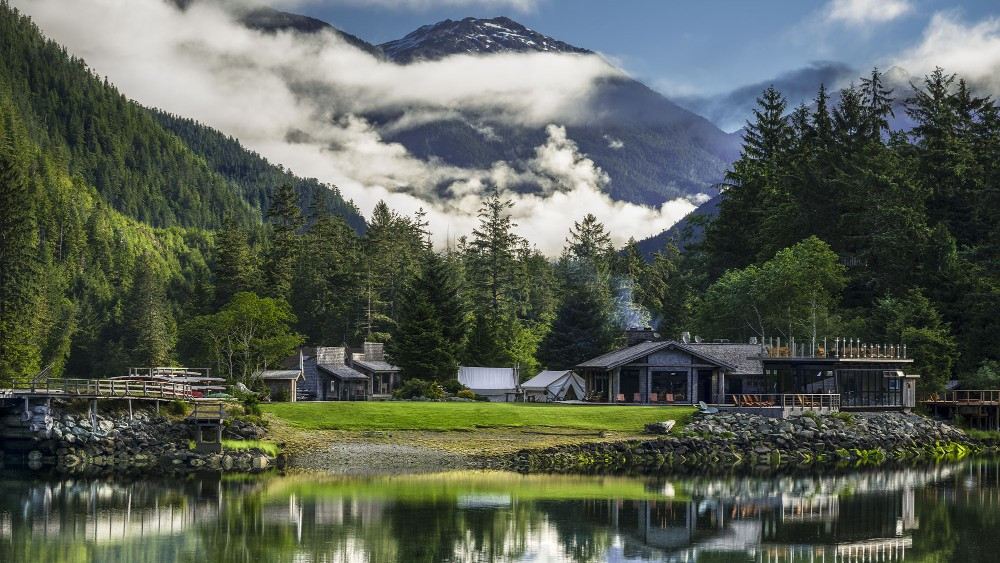 It's a scenic 45-minute floatplane ride or a ferry across the wild west coast of Vancouver Island—followed by a horse-drawn wagon ride—to Clayoquot Wilderness Resort, an all-inclusive retreat set on 6,000 acres of spectacular parkland. The Relais & Chateaux resort is everything your summer-camp-meets-glamping fantasies are made of, with 25 richly-appointed canvas tents and a variety of included activities that range from canyoning, stand-up paddle boarding and rides on the resort's 110-foot tugboat to exploring the UNESCO Clayoquot Sound Biosphere Reserve, with the auspices of the Ahousaht First Nations community. The gourmet meals are crafted using ingredients that have been sourced, foraged, and harvested almost entirely from Clayoquot Sound and Vancouver Island, and that are delivered daily to the resort by boat.
Anantara Al Jabar Al Akhdar, Oman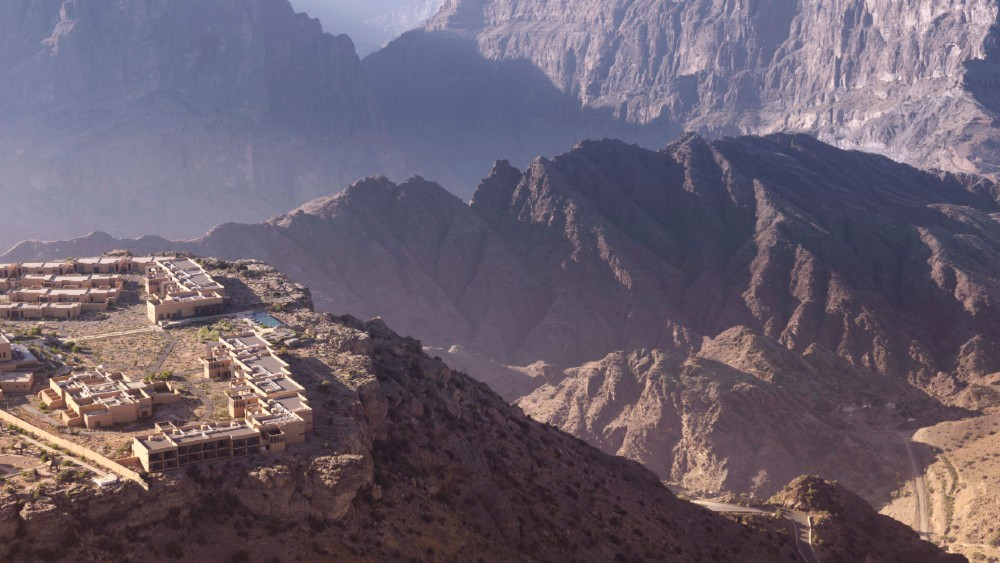 Carved into the edge of a canyon in Oman's Saiq Plateau and only accessible by a four-wheel drive into the country's fabled Green Mountains, Anantara Al Jabar Al Akhdar was purpose built for seclusion. Along with 115 suites and villas featuring sweeping views over the canyon, there are six on-site restaurants (ranging from traditional Arabic to fine dining Italian concept), a gorgeous spa with hamman and Himalayan salt room, and activities from archery and abseiling and rock climbing. Don't miss a dip in the cliff-edge infinity pool for those Insta-worthy moments.
Helena Bay Lodge, New Zealand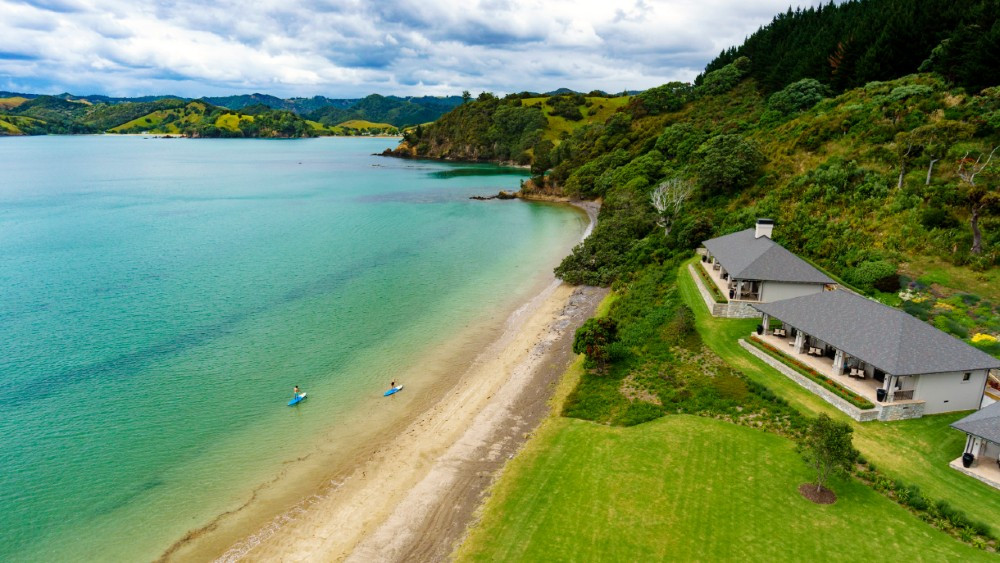 Tucked away on the northeast corner of New Zealand's North Island, Helena Bay Lodge is a roughly three-hour drive north of Auckland (or a quick 45-minute ride on the hotel's private helicopter.) Upon arrival to this retreat by the sea, you'll find a main lodge, five sumptuous villas and four private beaches. Personalize your time here to be as exhilarating or quotidian as you want; activities include island hopping and big game fishing on the resort's private yacht and taking the heli to visit some of the region's best wineries. Don't miss a chance to stroll through the on-site garden and farm, where you can meet the alpacas, goats and kunekune pigs who get to call this magical land home.
The Arctic Hideaway, Norway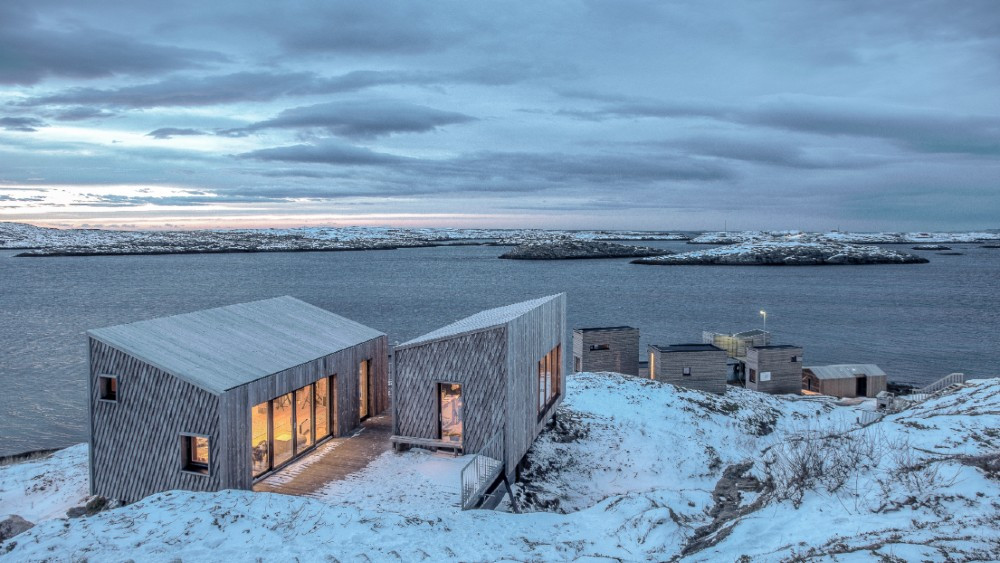 Only accessible by boat or private charter, The Arctic Hideaway takes the concept of seclusion to the next level. Set within the Fleinvær Archipelago in northern Norway's Arctic Circle, the hotel is about 19 miles from the nearest town—which makes getting here an adventure in and of itself. When you finally do arrive, a collection of timber cabins (four for sleeping, one for cooking, one for thinking and another for sauna-ing) will be waiting. There are no cars or shops (and no sun) between November and mid-January, which is exactly the draw, as the hotel fully embraces the Nordic philosophy known as Friluftsliv—which loosely translates to getting outside and disconnecting from the world. The brainchild of jazz musician and composer Håvard Lund, what the hideaway lacks in activities it more than makes up for in awe-inspiring scenery.
Deplar Farm, Iceland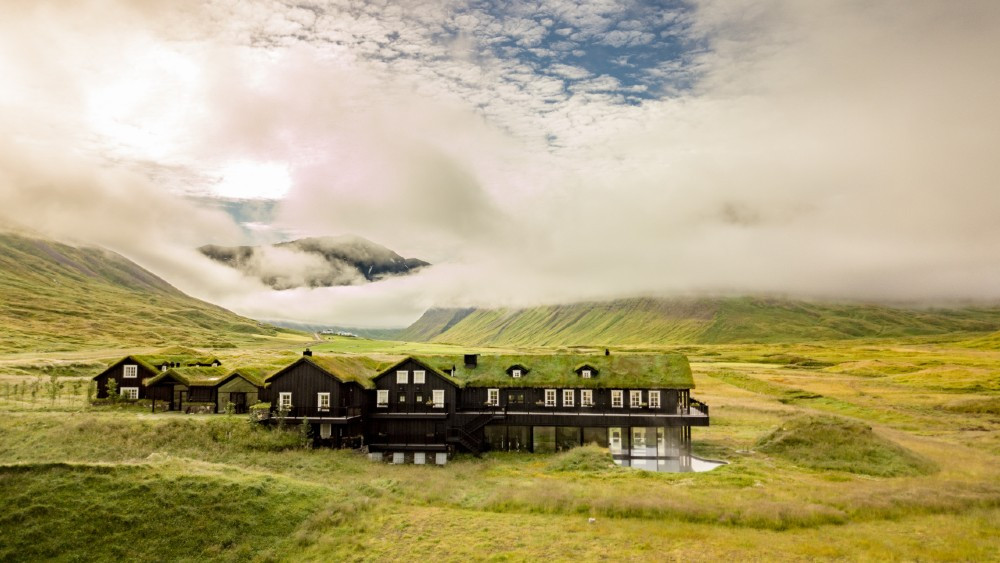 Just under two hours via helicopter from Reykjavik's Keflavik airport, or around a 90-minute drive via specialized arctic vehicle from the domestic Akureyri airport, Deplar Farm on northern Iceland's mountainous Troll Peninsula is not a simple place to get to—but it is definitely worth the effort. Set in a converted sheep farm, the 13-suite lodge blends seamlessly into its surroundings, and features perks like a beautiful indoor-outdoor salt water pool and a spa with two isopod flotation tanks. Access to hundreds of miles of trails for horseback riding, lakes for kayaking and streams for fly fishing also help make this place truly special.
Amangiri, Utah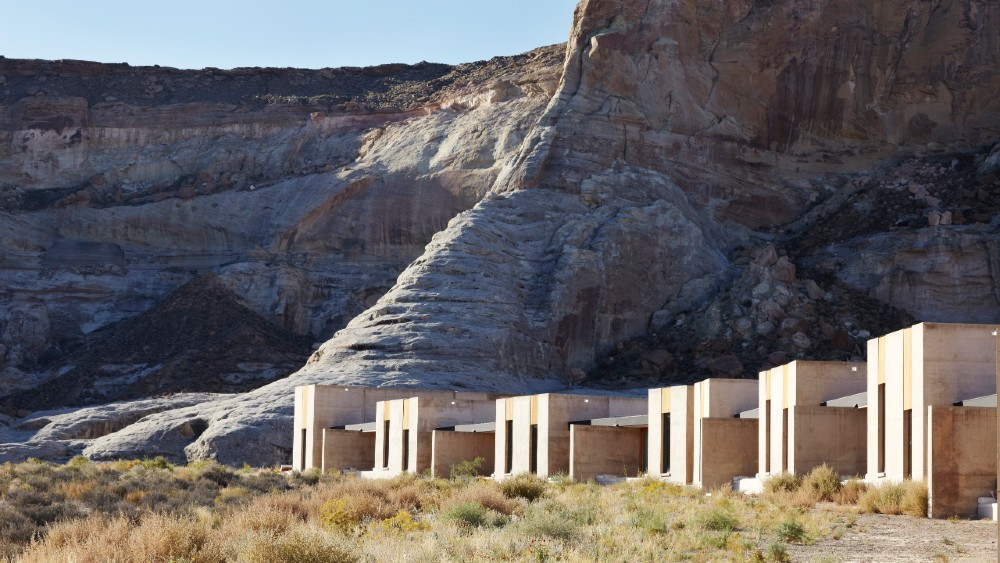 Neatly nestled within 600-acres of valleys and sweeping vistas in the high desert of southern Utah, Amangiri is the very definition of off-the-grid. A thirty-minute drive from the nearest town, the hotel is so remote, and blends so seamlessly into its natural environs, it would be easy to miss it if you didn't know exactly where to look. Along with 34 suites spread across two wings—and a glamping experience called Camp Sarika set to open later this year—enjoy a 25,000-square-foot spa and thousands of miles of hiking, climbing and horseback riding trails right in your backyard.
Secret Bay, Dominica
With no direct long-haul flights in or out of Dominica, the Caribbean's so-called "Nature Island" can be notoriously tricky to get to. And once you do get there, it's another hour or so journey north to Secret Bay, easily among the most secluded hotels in the region. Wedged between lush rainforest and ocean, the resort is comprised of just a handful of sprawling bungalows spread across a dramatic clifftop, each with its own private plunge pool and access to private beaches. Add to that a stunning no-menu open-air restaurant and a spa built in to the cliffside, and it's easy to see why this six-star hideaway is beloved by honeymooners and A-listers looking for a low-key Caribbean reprieve.
Six Senses Paro, Bhutan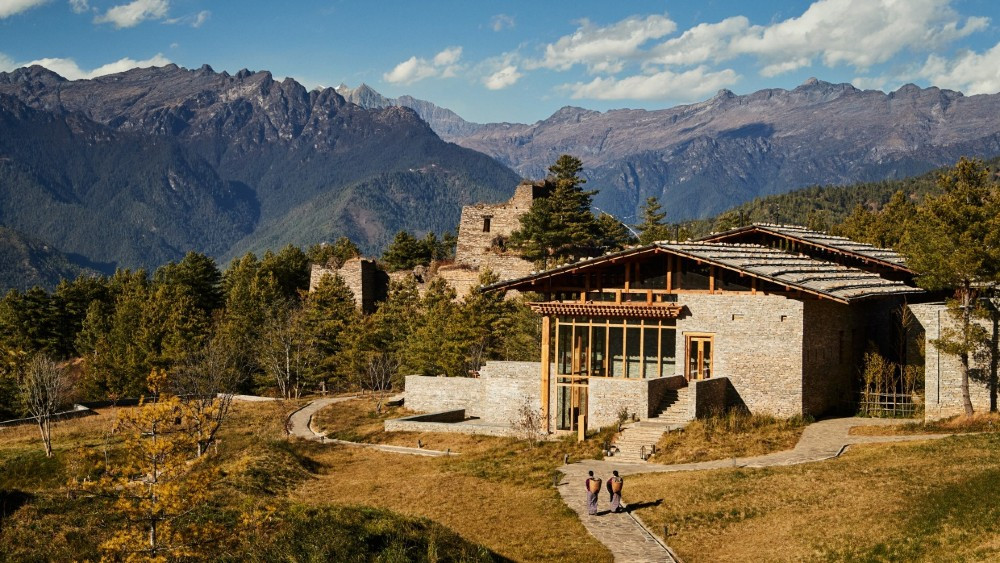 Perched high above a pine covered mountain range in Bhutan, Six Senses Paro is not only one of Six Senses' most remote hotels, but—with its setting amongst 15th century ruins—also one of the brand's most beguiling. Home to 20 suites and villas that overlook the Paro Valley, this is a perfectly-located spot for travelers interested in making the trek up to the revered Tigers Nest Monastery or in visiting the fortress of Jele Dzong. Of course, in true Six Senses fashion, there's also a signature spa serving up everything from sunrise meditations and holistic spa treatments to mountainside astrology readings.
Robb Report April 2020