Because we're ready to plan again.
In putting together this list of the best places to go in 2021, we were faced with factors we'd never had to consider before. After a year marked by grounded planes, closed borders, and mandatory quarantines, it felt key to have a 2021 list that is equal parts realistic and inspirational. Without knowing how much freedom we'll have to move around in the upcoming year, we sought out destinations that are closer to home with new reasons to visit, such as Tulsa, which is commemorating 100 years since the race massacre, or Nova Scotia, which is making its legendary coastline more accessible to visitors. At the same time, we're aware that many big trips were put off this year, and fervent travelers are looking to scratch that itch in a major way in the months to come, whether that means going on the first safari in Angola or taking a new train through southern Vietnam. We're also spotlighting places hit particularly hard this year, from New York City and Healdsburg, California, to the whole of Italy. No matter where you're dreaming of, one thing's for sure: We may not have jetted around much in 2020, but our appetite for travel—and eagerness to get back on the road—hasn't waned a bit.
Ethiopia's profile has risen in recent years. The introduction of an e-visa in late 2017, which made it easier to visit, boosted tourism by 48.6 percent, while Prime Minister Abiy Ahmed caught the world's attention when he was awarded the 2019 Nobel Peace Prize. But even as visitors flocked to Ethiopia's nine UNESCO World Heritage Sites, its historic capital city remained a mere stopover. Green spaces in the city were nonexistent and outdoor activities sparse—until now.A multifaceted museum complex, Unity Park, opened in October 2019, stretching across 40 acres of the former 19th-century Imperial Palace grounds. Visitors can now walk alongside vibrant murals framing native plant and sculpture gardens and explore cultural pavilions showcasing Ethiopia's nine regions. The "Faces in the Shade" exhibit provides a deeper look at the country's history and details the Red Terror era, during which the communist Derg regime overthrew Ethiopia's monarchy, with stories of torture from former political prisoners. And at Entoto Park, a groundbreaking new eco-recreational and wellness space set amid 3,200-acre eucalyptus tree forests, just a 20-minute drive north of the city, activities include hiking, biking, horseback riding, archery, paintball, go kart, and Ethiopia's first zip line. Spend the night at the new Kuriftu Resorts, located inside the park, where you can glamp under a star-filled sky.Visiting Addis Ababa also means passing through the world's first contactless terminal at Bole International Airport, designed with an eye toward biosafety, and exploring Ethiopia's rich Muslim heritage at Bilal Habashi Community Museum, which opened in May. The city's momentum is set to continue, with additional parks under way. For the first time in decades, Addis Ababa is living up to its name: New Flower. —Lebawit Lily GirmaEditor's note: In November, an internal armed conflict flared up in the Tigray region, a province bordering Eritrea, approximately 350 miles north of Addis Ababa. The capital city remains unaffected, but for the latest on how this may impact travel, check the state department website.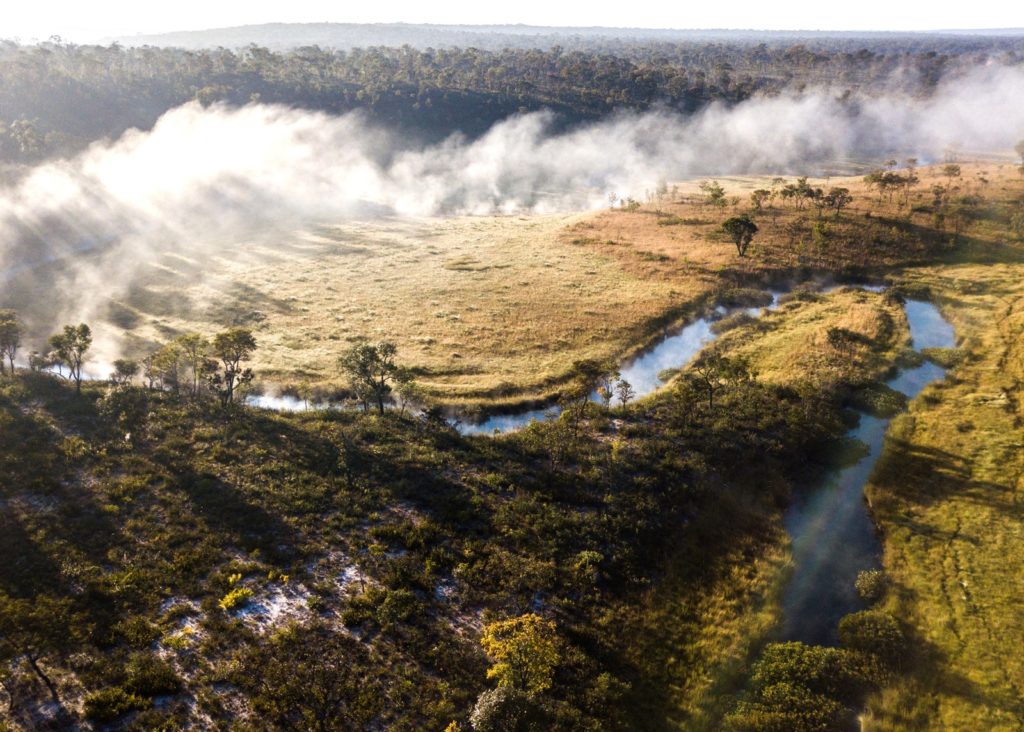 This is the year to get as far-flung as possible and really push your travel limits. Legendary adventurer and MT Sobek cofounder Richard Bangs is just the guy to help you do it. In June, Bangs will lead the adventure outfitter's first nine-day trek into one of the world's most remote biospheres: the Angolan wedge of the UNESCO-listed Okavango Delta. Despite beginning and ending in neighboring Botswana, which draws eight times as many international visitors, this rare excursion explores oft-overlooked Angola via scenic helicopter tours, exhilarating boat safaris, and four-by-four game drives. Angola's nascent tourism industry belies its many treasures, including a 500,000-acre reserve that's home to the world's largest remaining elephant herd and sub-Saharan wetlands where researchers from the Okavango Wilderness Project have identified dozens of new species. Travelers embed with National Geographic scientists studying the marshlands, track sitatunga antelope on a tribesmen-led bushwalk through the little-visited Cubango Reserve, and swim in pristine highland lakes that source three major rivers (the mighty Okavango, the Zambezi, and the Kwando). The trip wraps up with a flight over the hallowed battlefields where the Angolan Civil War was waged from 1975 to 2002—a sobering reminder that not long ago this land was truly off-limits. —Ashlea Halpern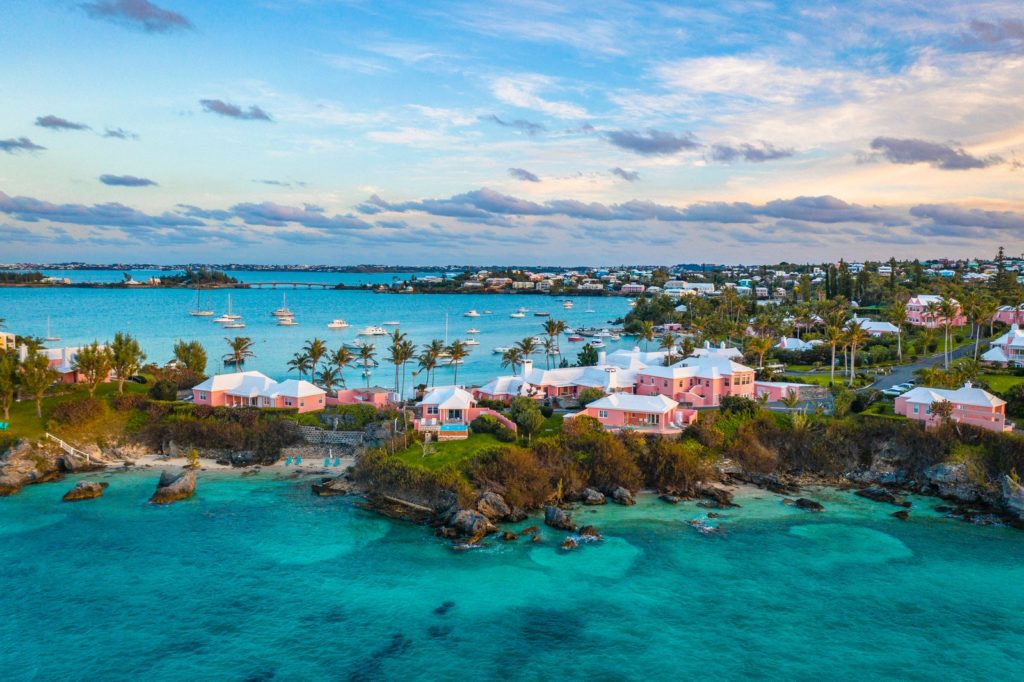 The British Empire's colonization of Bermuda in 1612 still lingers today, from the sherbet-colored Bermuda shorts and knee-length socks to passionate conversations about cricket over rum swizzle. But there's an increasing number of experiences that speak to the diasporic history of the island and celebrate Bermuda's Black culture, with new initiatives focusing on Black travelers. An online hub spotlights Black entrepreneurs, including street art tours and restaurants like Art Mels Spicy Dicy, and island-wide itineraries and historic stops along the African Diaspora Heritage Trail.
The government has poured money into the L.F. Wade International Airport, with a new, modernized terminal scheduled to open December 9. The two-story oceanfront building is designed to minimize environmental impact, with several standout elements like outdoor terraces with ocean views and a nature trail that is open to all, including those without departure tickets.
Also making its debut in April is the St. Regis Bermuda, which will open in St. George's, a UNESCO World Heritage Site, bringing luxury to a previously undeveloped corner of the island. Bermudian white roofs and seafoam green painted shutters will pay homage to the island's style, but it's the vivid turquoise water at the resort's location on St. Catherine's Beach that's sure to steal the show. —Kristin Braswell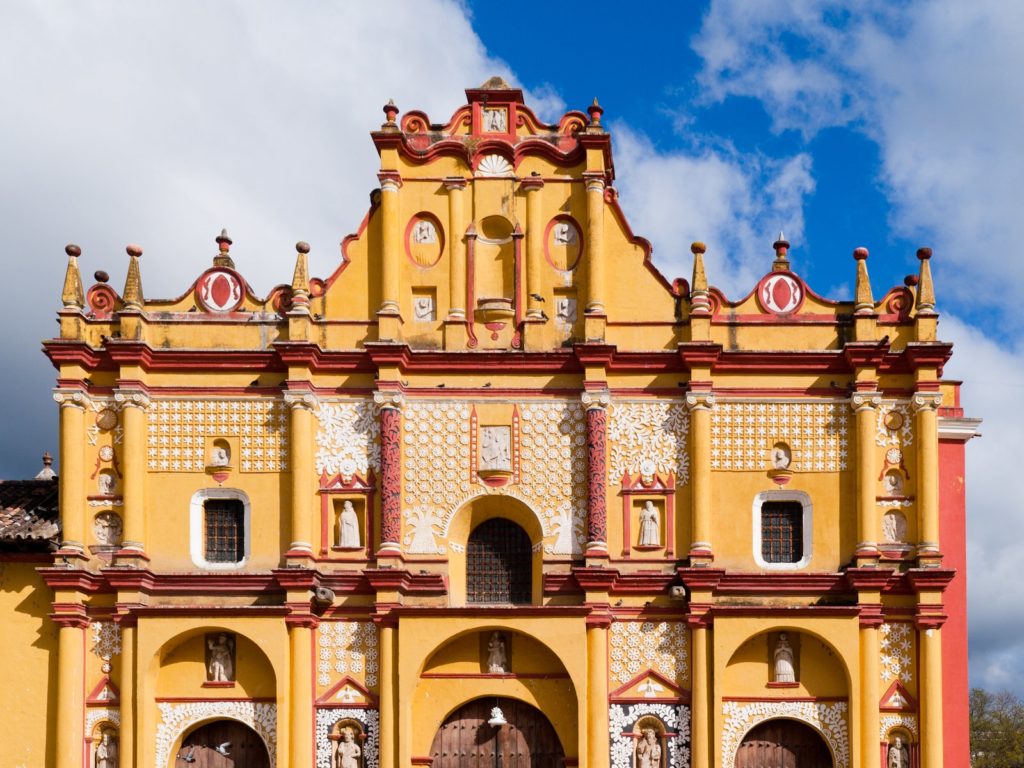 Just across the border from Guatemala, the Mexican state of Chiapas is full of lush, mountainous highlands, which house nearly a dozen significant Mayan archaeological sites (the ancient ruins of Palenque date back to 266 B.C.). In its towns, like San Cristóbal de la Casas and Palenque (near the archaeological site), you'll overhear ancient languages and taste centuries-old dishes made with Indigenous ingredients, like tamales with chipilín, a leafy green. In the San Juan de Chamula church, visitors are invited to participate in drinking ceremonies featuring the spirit known as pox (pronounced "posh"), used by the Mayans to connect with the underworld, preserved by the Tzotzil people, and now trending throughout Mexico.
Chiapas delivers when it comes to outdoors adventure, too: It's smaller than South Carolina, but within state lines you'll find a cloud forest in the El Triunfo Biosphere Reserve, coffee farms snaking through the Soconusco region, joltingly blue waterfalls and rivers for rafting, and even surfing in Puerto Madero on the Pacific Coast.
Those in the know say to go now, while it has a similar draw to places like Oaxaca or San Miguel de Allende, but before the crowds arrived. You won't find five-star hotels, and flights to the state require a connection in CDMX, but that's what's keeping the masses at bay for now. Boutiques like Hotel Bo in San Cristobal de las Casas will do the trick, or grab the entire family and take over a sprawling villa outside of town (you can even find great rentals with hotel-like amenities on Airbnb). —Megan Spurrell
Craggy cliffs, fossil-strewn beaches, and picturesque port towns have long lured artists, writers, and explorers to England's shores. In 2021, tracing the wild, windswept coastline will be easier than ever when the final segments of the 2,717-mile-long England Coast Path connect, forming the world's longest continuous coastal path.
A handful of new hotels have sprouted up on the route, especially along the scenic South West Coast Path. The Pig at Harlyn Bay (pictured), minutes from the northern Cornish coast, has 30 guest rooms spread out over a 16th-century main house, stone courtyard building, and outlying Garden Wagons—rustic huts with their own log burners and outdoor showers—and there's a destination restaurant featuring ingredients from within a 25-mile radius. Further down the South West Coast Path, near Dorset, Clifftops is luring ramblers off-trail. Its five lodges overlook the World Heritage–listed Jurassic Coast and have Scandinavian-inspired interiors that keep the focus on those jaw-dropping views of the English Channel.
If you're tackling the South East route, detour off the Norfolk Coast Path to The Harper, an old glassblowing factory that's reopening as a 32-room hotel in early 2021. You might have a hard time deciding how to spend your down time—games in The Den, alfresco cocktails in The Yard, or treatments at the spa, with its own indoor pool, hot tub, and sauna. At night, the choice is more obvious: At Stanley's, tuck into seasonal East Anglian flavors like local sea bream with Norfolk samphire and zucchini or Gressingham duck with heirloom carrots. —Lindsey Olander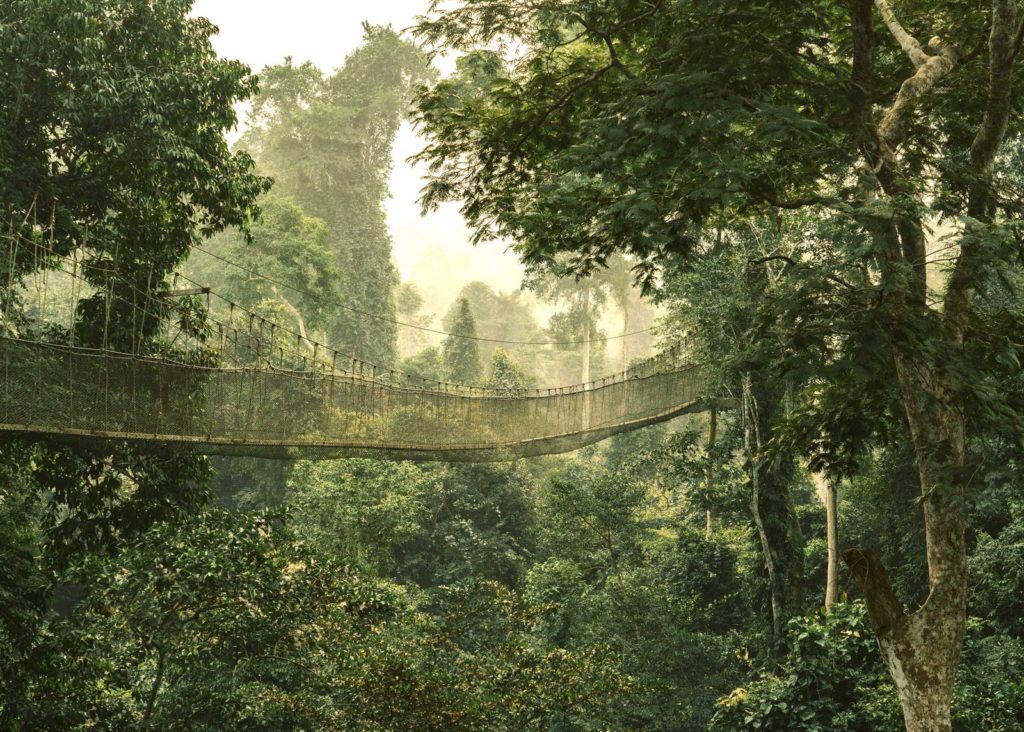 In 2019, heritage travelers streamed into Ghana during the Year of Return initiative, which featured large music and art festivals like Afrochella, meant to inspire the diaspora to reconnect with the West African country and their ancestors by planning a trip.
A follow-up project called Beyond the Return launches in 2021 in an effort to further engage the Ghanian diaspora with trip-worthy events spread over the next 10 years—made easier with United Airlines's new nonstop route to Accra, the country's capital, in the spring. Flights will operate three times a week from Dulles International Airport, in Washington, D.C.
Situated on the coast of the Gulf of Guinea, Accra has everything from restaurants serving banku and tilapia to the world-famous open-air Makola market, where vendors sell wares that range from car parts to custom-made dashikis. Travelers looking to unwind will gravitate to the city's serene white sand beaches and numerous luxury hotels. Newcomers to Accra's hotel scene in 2021 include the city's first Le Meridien, which will be outfitted with a rooftop pool and bar, located near the Kotoka International Airport. In nearby Aburi, the Safari Valley Resort ecolodge will open its doors next year, offering the chance to view animals like impalas, giraffes, hyenas, and zebras in their natural habitat. Guests can even pick their own food from Safari Valley's onsite farm or fish in the property's pond.
Travel agencies like Black & Abroad and Tastemakers Africa can create custom itineraries filled with cultural food tours and visits to heritage sites. Time your trip to 2021's Afrochella on December 27 to join in on the celebration. —Shauna Beni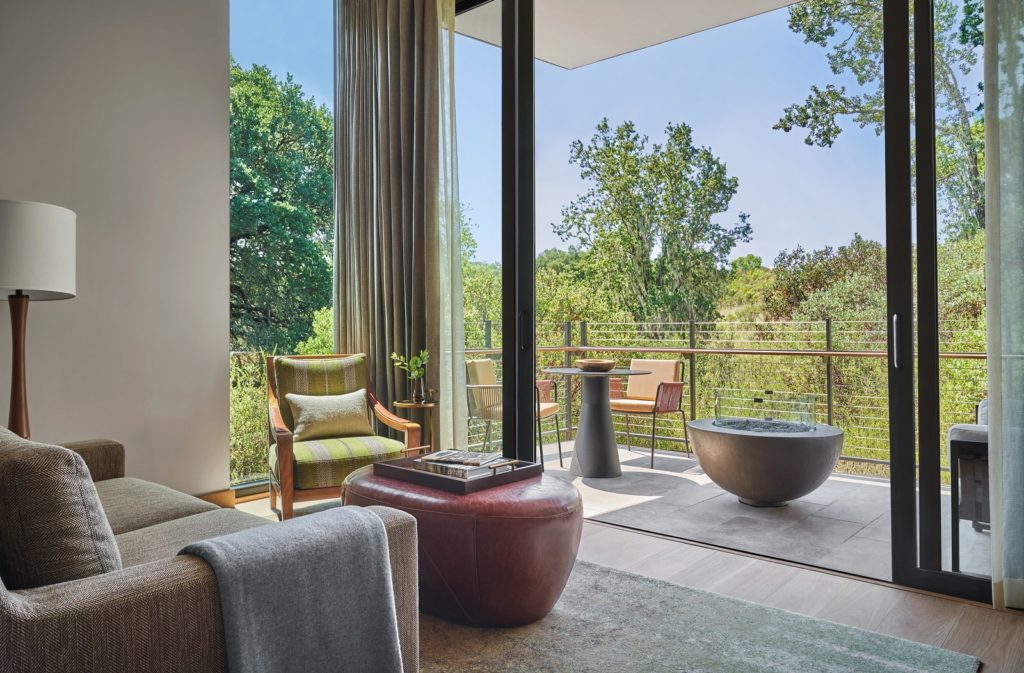 After another season of destructive wildfires, California's wine country could use some support as it rebounds. Head to Healdsburg, a hamlet in the heart of Sonoma County known for its small-town charm and world-class food and wine. The place to stay is Montage Healdsburg (pictured), a just-opened retreat on 250 acres of vineyards and oak tree groves. Most of the bungalows feature outdoor living spaces, including firepits, with forest, vineyard, or Mayacama mountain views. Wunderkind winemaker Jesse Katz oversees the vineyards, and guests will be plenty busy between the massive spa, three restaurants, infinity pool, and apiary. Looking ahead, 450 hazelnut trees have been planted for future truffle hunting with the resort's adorable Lagotto Romagnolo pooch.
Across town, the Mill District is underway. Architect Olson Kundig was tapped to convert a former lumberyard into a 10-acre industrial-chic extension of downtown with a park, shops, residences, and a 53-room boutique hotel, all opening in the next few years. For now visitors can wine and dine at warehouse pop-ups and, in the spring, rent e-bikes to cruise the area's pastoral byways.
Come spring, chef Dustin Valette will unveil The Matheson, a restaurant spotlighting wine-country cuisine with a rooftop and patio overlooking the town square. The wine list highlights vintages from Katz's Aperture Cellars, where guests can sip Bordeaux-style small-batch blends found only at the winery—which, for oenophiles, may be reason enough to make the trip to Healdsburg. —Nora Walsh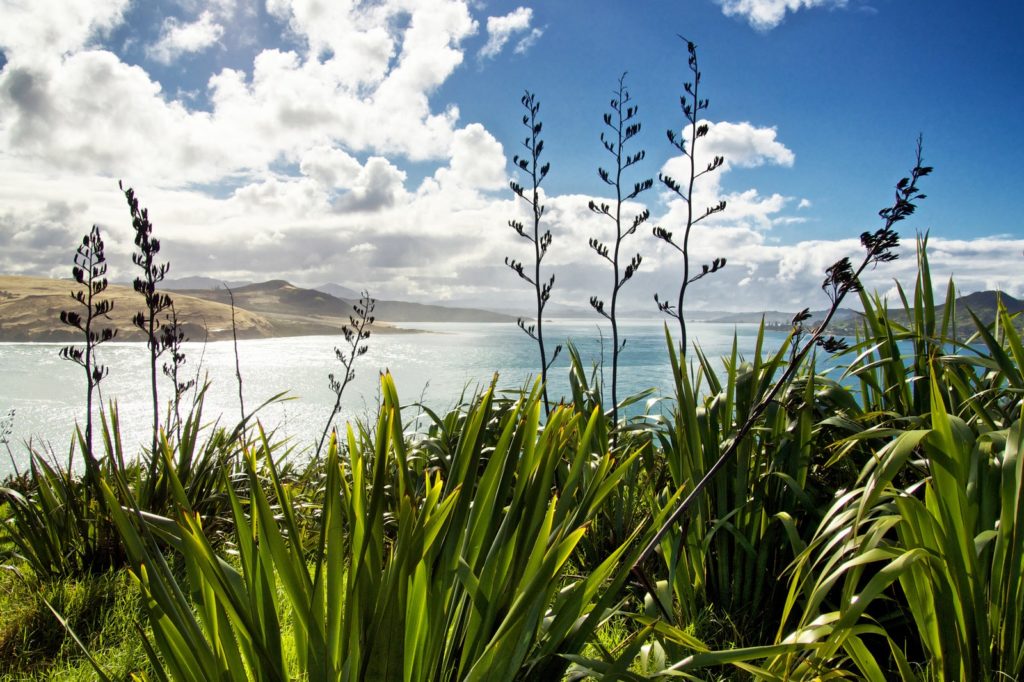 New Zealand has done a phenomenal job convincing travelers that its natural beauty and outdoor adventures are worth an ultra-long-haul plane ride. It's true, but this always seemed to come at the expense of spotlighting the nation's history or culture. That's set to change in 2021. The multimillion-dollar Manea opens this December and tells the story of Kupe—the great Polynesian explorer acknowledged as the first person to happen upon the land—and the 1,000 years of Maori history that followed. Its location is close to the spot where Kupe is said to have run ashore, in the northern township of Hokianga at the tip of the North Island. All employees at the interactive museum are local Maori who trace their lineage to Kupe himself.
The Maori Tourism Board will soon launch three- to five-day itineraries around the North Island that focus on Maori projects and conservation areas and include visits to Maori marae, or temples, and overnights on sacred grounds like the protected Rangitoto Island. Possibly one of the most alluring parts is the site-specific guides, all of whom come from the local Iwi, or tribes, and can share the land's significance through Maori folklore and stories. After a year where the world was halted by a pandemic that threatened us all, it feels right to focus on those who came before. —Erin Florio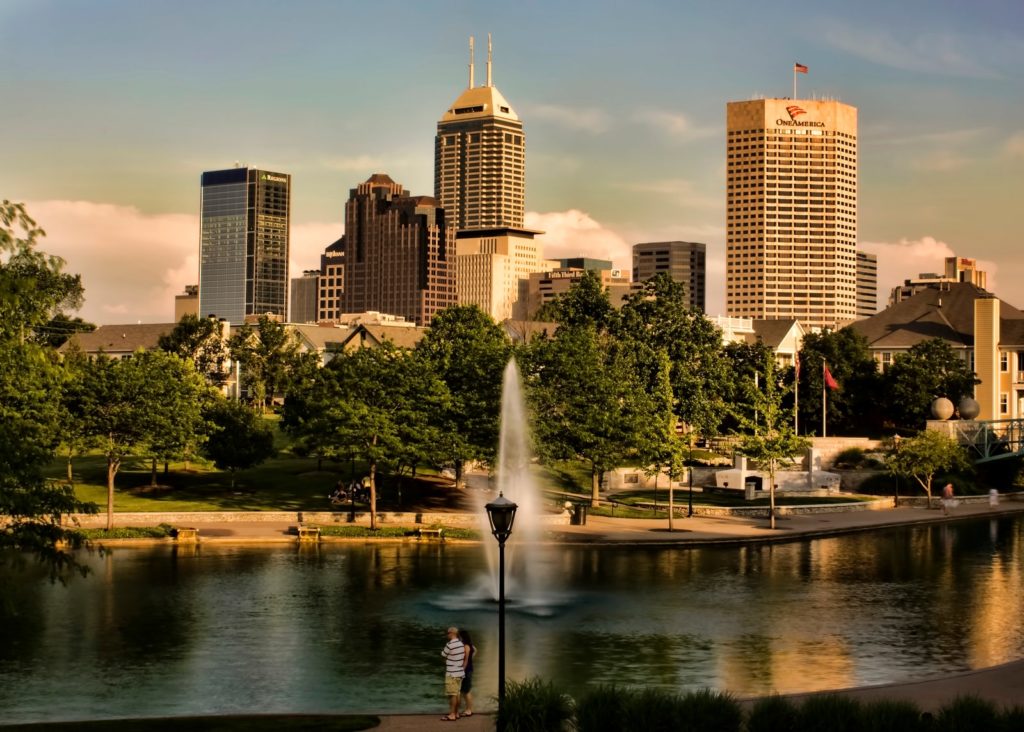 In June, Indianapolis began its yearlong bicentennial celebration, a series of festivities that will continue through Memorial Day weekend, coinciding with the 105th running of the Indy 500 on May 30.
Indianapolis is also set to debut one of its most anticipated projects: a multiuse neighborhood in the northeast called the Bottleworks District, so named for the Coca-Cola bottling plant that occupied the area from 1920 to 1969. The $300 million development, which will include a mix of restored Art Deco architecture and new construction, kicks off this December with the opening of the 139-room Bottleworks Hotel, featuring a lobby with restored terrazzo floors, plaster detailing, and brass Art Deco–patterned doors, plus a front desk that stands where the building's filler-machine room once did. In early 2021, The Garage food hall will open with two dozen local vendors, including a taproom for craft beer makers Daredevil Brewing Co. and a revival of La Chinita Poblana, a beloved Asian-fusion taco spot, followed by an independent movie theater.
The new year will also bring a two-mile expansion of the Cultural Trail, an eight-mile biking and walking trail; part of the new segment will connect to the restored Madam Walker Legacy Center, dedicated to the first female Black millionaire, an Indianapolis native who made her fortune selling hair products. And in June, the Indianapolis Museum of Art at Newfields debuts the Lumé, a 30,000-square-foot permanent digital exhibition space on the fourth floor, which will host large-scale immersive projections. The first exhibition will showcase the work of Vincent Van Gogh. —Devorah Lev-Tov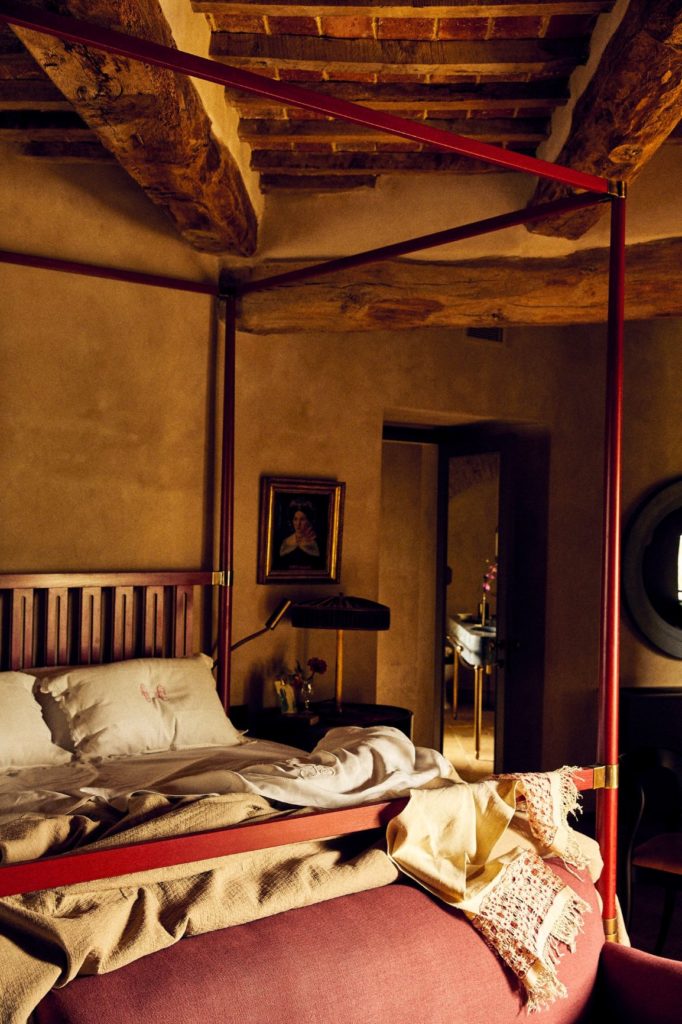 Italy, once the European epicenter of the virus, is expected to lose 100 billion euros in travel in 2020—and already the country is gearing up for a rebound in 2021. Grand openings like Rocco Forte's Igiea in Palermo and the trendy Hoxton in Rome's Salario district mean cities will have new places to stay for those raring to come back. But given Italy's perennial popularity, seeking out quieter corners may be the way to go in the new year. Take central Umbria: Known for its charming towns like Assisi and Perugia, the green heart of Italy is getting its first truly five-star place to stay when Castello di Reschio (pictured), an estate already filled with custom-designed second homes for some of the world's most discerning travelers, opens a hotel for the public inside its namesake 1,000-year old castle. Guests will have access to the ground's stable of Spanish horses and restaurant that showcases the hearty truffles and porchetta the area's known for, as well as—and this is not to be overlooked—a list of recommendations and connections from the estate's owners, Count Benedikt Bolza and Countess Nencia Corsini, herself a Tuscan princess. Aperitvo hours on the lawn run long, mornings start slow, and the hours in between are spent exploring the nearby villages that hum at a pace blissfully unaffected by urgency. In other words, it's the version of Italy we all dreamed of getting back to during a year when returning was, for an unsettling moment, impossible. —Erin Florio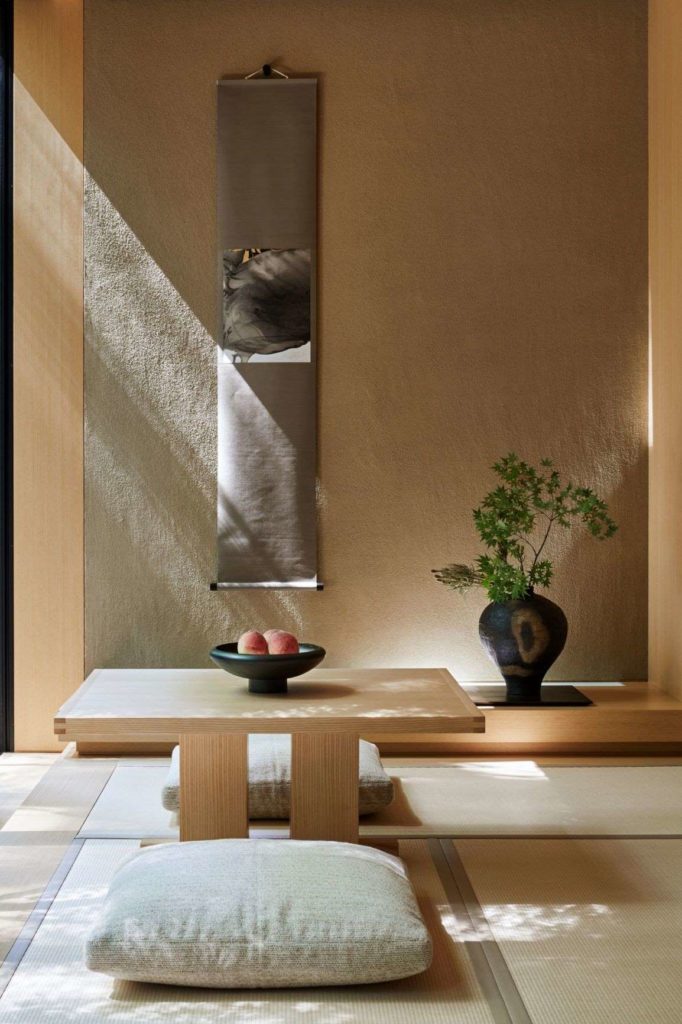 The Japanese government expected 40 million travelers to flood across its islands for the 2020 Olympics, and its tourism industry responded accordingly. The Games' postponement led to a lot of shiny new hotel rooms and train routes going underused, but that investment means there has never been more reason to visit Japan in 2021, whether you have tickets to the Games or not. Openings happened country-wide, from the ski slopes of Hokkaido to the beaches of Okinawa, but the historic prior capital of Kyoto gets our vote for where to head now. The Kengo Kuma–designed Ace Hotel Kyoto opened this past summer, combining the Japanese wa design approach, which focuses on aesthetic balance, with the modern minimalism that fans of the brand will find familiar. Its urban coolness sits in stark contrast with the tranquil year-old Aman Kyoto (pictured), surrounded by momiji maple trees, just outside the city. Even newer is the sleek, central Mitsui Kyoto, which has thermal springs for soaks after a day exploring the nearby Nijō Castle. Wherever you check in, visit the recently renovated UNESCO World Heritage Site Kiyomizu-dera Temple, pick up modern spins on traditional omiyage (souvenirs) at Beams Japan Kyoto, then finish off the day with sake and skewers at the new Kyoto Yakitori Kazu, where the vegetable tempura is some of the best around. —Kasey Furutani
At a time when many of us are seeking some solitude and natural wonder, Maine, with its rugged coastline and charming port towns, is an easy sell. The crown jewel of that coastline, Acadia National Park, will be home to the newest offering from luxe camping pioneer Under Canvas. The 100-acre oceanfront "glampsite" will open in May 2021 with 62 plush tents, serving as a base camp for guests who want to hike, pick blueberries, or charter their own personal lobster boat. The park itself will debut a car reservation system. This seemingly minor improvement will drastically tamp down on snarled summer traffic and make accessing the 120-miles of trails a significantly more pleasant experience.
Just south of Acadia on quiet Deer Isle, chef Devin Finigan of Aragosta at Goose Cove became one of six Mainers outside Portland to be recognized as a semi-finalist for the James Beard Awards in 2020—the most in a single year. The hyper-local Aragosta doubles as a hotel from May to November, with 12 ocean-facing suites and cottages (and more on the way for 2021).
Portland continues to deliver exciting openings as well—even during a pandemic. The team behind the popular Press Hotel will open the 135-room Canopy Portland Waterfront in May 2021, housing the Old Port's only rooftop restaurant. Also beginning that month, Victory Cruise Lines will debut a 13-day expedition departing Portland and sailing along the Canadian coastline, down the St. Lawrence Seaway and across Lake Ontario to Niagara Falls. —Julia Heffelfinger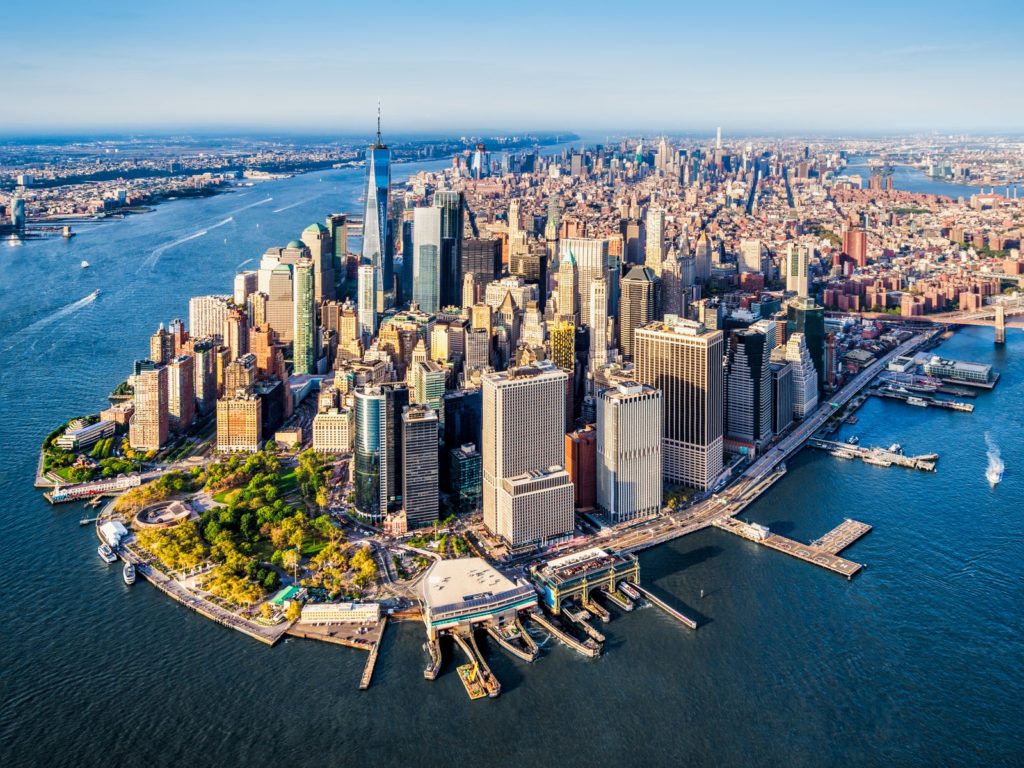 New York City drew an estimated 67 million tourists in 2019, but as an early COVID-19 epicenter, it saw only a fraction of that in 2020. Without that revenue, the hospitality industry is struggling—a recent survey revealed that up to 60 percent of the city's restaurants could close by 2021. That's why New York has earned a place on this list. In order for one of the world's greatest cities to bounce back and flourish, it needs visitors to return.
The frenetic city is also set to become a detox destination. Six Senses' first North American hotel is arriving on Manhattan's High Line with its signature focus on luxury wellness. The Bjarke Ingels–designed property has spent the past few months pivoting from its original blueprint, reconfiguring public spaces to allow for social distancing and prioritizing immunity boosting and medical wellness programs at its spa. Aman, meanwhile, will open its first U.S. urban property in the historic Crown Building overlooking Central Park, complete with two spas and a garden terrace with panoramic views. (There will also be private residences and a members club—a first for the brand.)
It's worth exploring the rest of the state, too, just like locals have been doing. The 750-mile Empire State Trail is set for completion in 2021 and will be the longest multiuse state trail in the country, meaning you can hike or bike (or snowshoe) all the way up to Canada. Which, given how much we're spending outdoors these days, might be the best addition yet. —Lale Arikoglu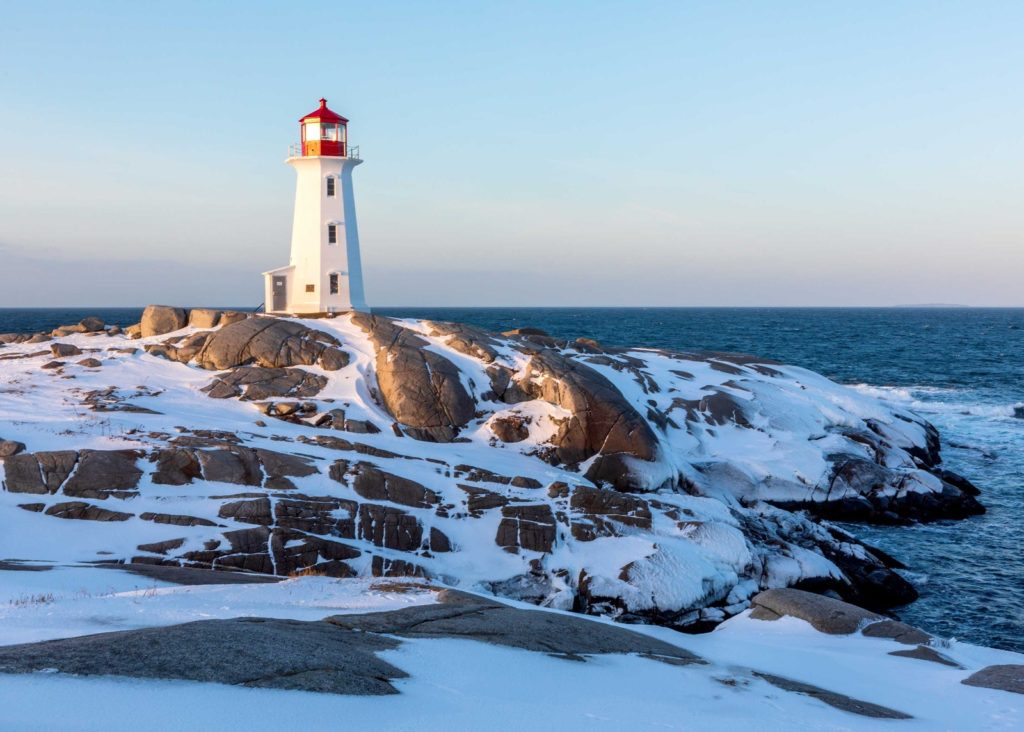 Sea stacks, volcanic headlands, and the world's biggest tides give this compact Atlantic province a mythic feel, as do Mi'kmaq legends about Kluscap, a hero who is said to have created Nova Scotia's rocky coastline. As of 2020, his stomping grounds—the 102-mile-long Cliffs of Fundy—are now designated as a UNESCO Global Geopark where travelers can explore the lore. Various sites in the park highlight moments of natural and cultural significance and organize a few hundred million years of history into a tempting road trip, best done over three days: Start with Mi'kmawey Debert, the earliest-known settlement in eastern North America, then follow the coast westward to a wave-battered spot at Squally Point.
For something much more modern, head to Queen's Marque, a new cultural district on the Halifax waterfront, anchored by Muir Hotel, opening in 2021 as the region's first luxury property. A focus on Nova Scotian art and materials includes everything from local Wallace sandstone to original landscape paintings. And there are plenty of ties to the sea: Steps descend from the hotel into the water, the property has its own sailboat, and many of the 109 rooms perch atop a trio of pierlike outcroppings.
Those rooms are a front-row seat for festivities celebrating the iconic Nova Scotia sailboat Bluenose, turning 100 on March 26. Even if you're not a boat buff, it's worth traveling for a party that will enliven the city for 100 days this summer with harbor tours, dory races, street festivals, and sail parades. —Jen Rose Smith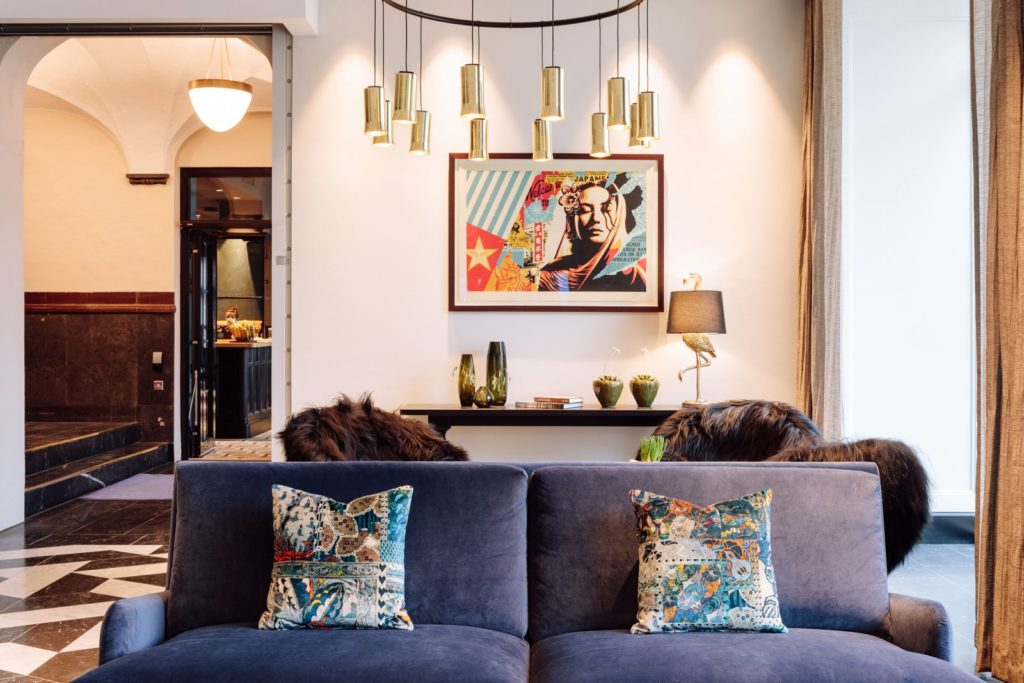 In Norway's oil-rich capital, the skyline is changing so rapidly that you might suspect Frozen's ice-castle-raising Nordic queen, Elsa, is behind the construction boom. Much of the action is centered around the former container port of Bjørvika, which began its transformation with the 2008 opening of the Snøhetta-designed Oslo Opera House and welcomed the airy Deichman Bjørvika library in June. In 2021, the developments are all about art. First up is the 13-story Munch Museum, which opens this spring as one of the largest single-artist museums in the world, while farther west along the waterfront the reimagined National Museum will debut in a nearly 600,000-square-foot building—the largest museum in the Nordic world.
While gleaming contemporary architecture is in vogue, Oslo's hottest stay is an adaptive reuse space: The Amerikalinjen hotel (pictured) opened in the 1919 headquarters of the Norwegian American Line, and it brims with nods to transatlantic voyages, including a cocktail den named for the New York disembarkation point, Pier 42.
You don't need to be a design head to enjoy the city's transformation. Just outside of town you'll find Snø, a new indoor winter-sports center with alpine slopes and a cross-country skiing track. Once you've worked up an appetite, splurge at the city's latest Michelin star recipient, Omakase by Vladimir Pak, where the set sushi menu might include Nordic ingredients like reindeer and minke whale. —Nicholas DeRenzo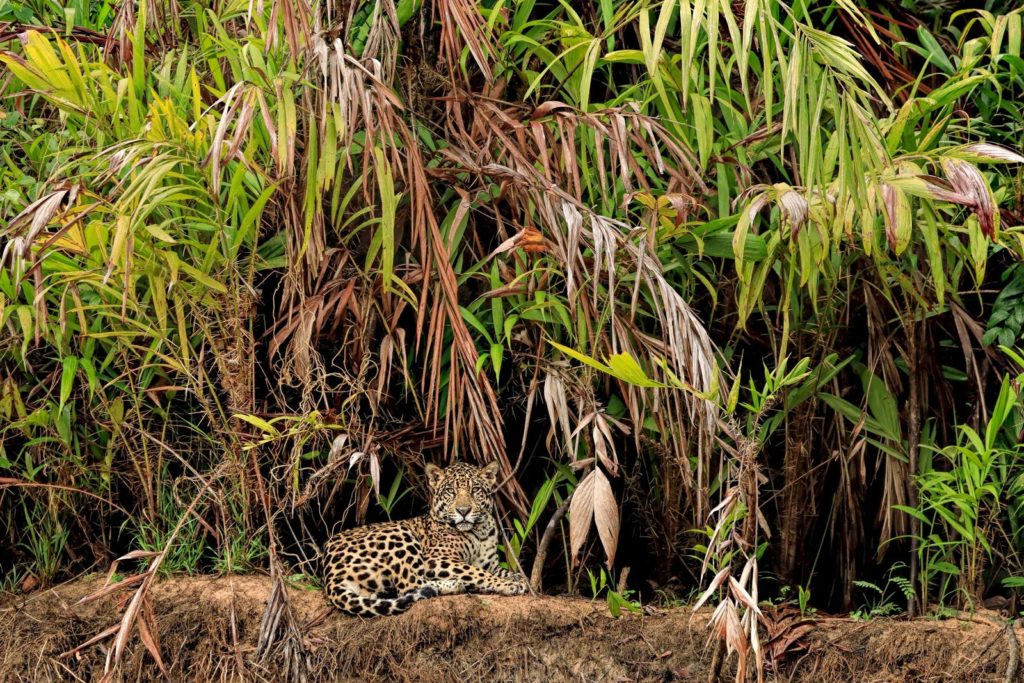 A visit to the Pantanal has never felt more urgent. The world's largest floodplain, which stretches across parts of southeastern Brazil, Paraguay, and Bolivia, was home to land-clearing fires this summer, an annual occurrence in recent years. A jarring 10 percent of the total wetlands burned this year, a devastation that made many Americans aware for the first time of the remarkable habitat, too long overlooked.
This natural space was already poised to be South America's next great eco-destination. It is arguably the best place to spot jaguars in the wild, with greater visibility than the Amazon. It is home to the largest concentration of crocodiles in the world, and the world's largest parrot, among more than 100 other species. And the landscape is ever-changing: Yellow ipe trees dot the grasslands, which fade from green to sand-colored stalks between the rainy to dry seasons.
Getting in requires flying first through Brazil, to São Paulo, then Mato Grosso, but lodges and specialists—Matuete is the premier outfitter in the region—can charter a private flight to take you from São Paulo to your lodge. (Consider an overnight at the São Paulo Rosewood when it opens in the spring.) In the Pantanal, make the upscale Caiman Ecological Reserve, known for luxury digs and their local conservation efforts, your base.
"Just like the Amazon, the Pantanal is under threat," says Jill Siegel of South American Escapes, who works closely with Matuete. "But sustainable tourism development and conservation programs can protect the region from further destruction." It's the trip of a lifetime you don't want to sleep on. —Megan Spurrell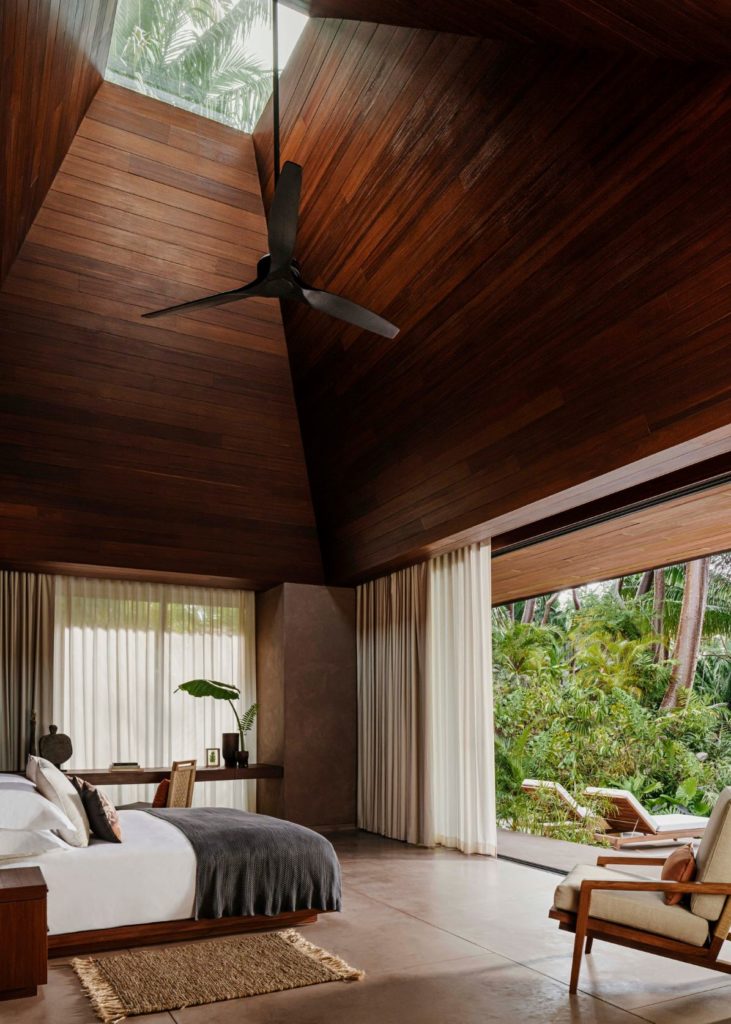 "Many of the resort towns in Mexico were designed as tourism destinations," says Zachary Rabinor of Journey Mexico. But that's not the case with the Riviera Nayarit, on Mexico's Pacific coast, where new resorts coexist with, and incorporate, a thriving local culture and population. "The Riviera Nayarit has a long history of Indigenous cultures that evolved into vibrant modern-day fishing, farming, and mining villages." One such town, the ancient island of Mexcaltitán, just earned recognition as a Pueblo Mágico (an area of preserved cultural heritage), joining the surf town of Sayulita in the distinction.
That essence is more meaningful than ever, as the Riviera Nayarit gets a long-awaited smattering of new resorts in 2021. The One&Only Mandarina (pictured) has just opened in a secluded swath of jungle, with a Polo & Equestrian Club to follow. This spring, Auberge will open its boutique Susurros del Corazón overlooking Banderas Bay in Punta Mita. By the end of the year, the Ritz-Carlton Reserve Riviera Nayarit is expected to join them.
Flying in will get even easier. Daily nonstop flights on American Airlines from cities like Dallas, Phoenix, and Los Angeles to Puerto Vallarta Airport will be reinstated by the end of 2020, along with a new route from Charlotte, North Carolina. United Airlines will also begin seasonal flight routes from Denver, L.A., and Chicago in fall 2021. Southwest resumed daily flights from Houston in October, in addition to adding one new flight from Phoenix. —Megan Spurrell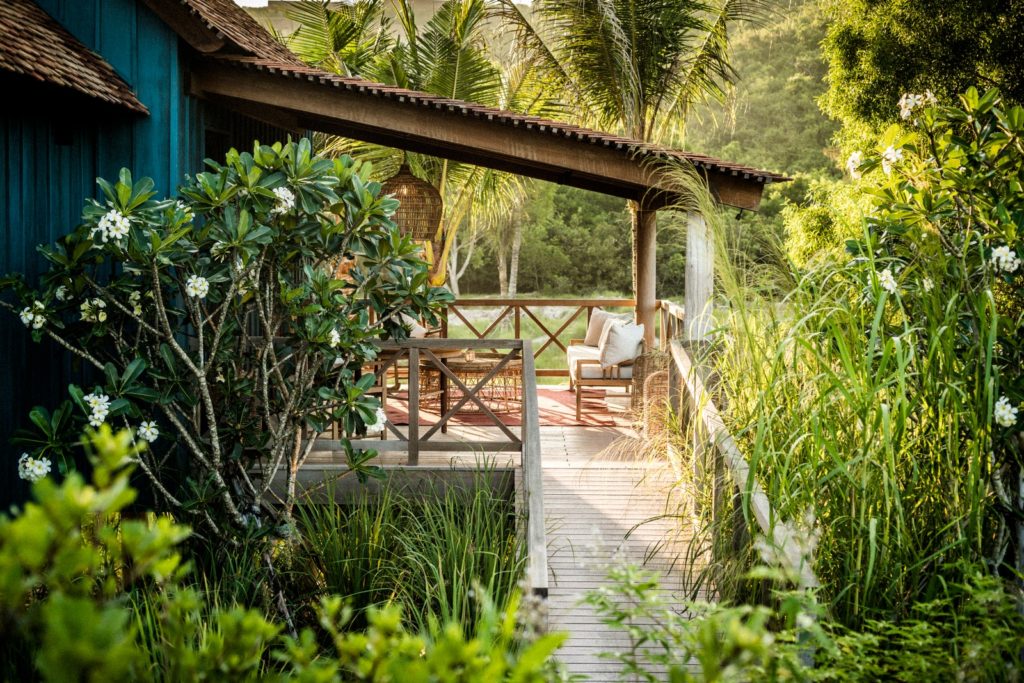 Few places handled the threat of the coronavirus as swiftly or efficiently as Vietnam, whose sensible early closure of the borders kept infection and death rates remarkably low. The Southeast Asian nation is slowly reopening to international travelers, with the same degree of care and planning as it put into its closing, and revealing a few new reasons to visit. In the southern province of Phu Yen, serviced by the Tuy Hoa Airport, Belgian scene-setting hotel brand Zannier opens its Bai San Ho resort (pictured) in December with 71 freestanding villas, all modeled after tribal architecture of the area. The region itself is remarkably untouristed despite its glittering waters and palm-lined shores. Though you'll want to spend your whole trip at the retreat's pools and beachfront, Vietnam is hardly a place to stay sedentary in. Eighty miles north, coastal Quay Nhon is a departure point for the retro-fitted Vietage, a new luxury train carriage from Anantara that lumbers up to historic Danang. On board, guests eat a three-course meal made with ingredients from the very places they'll see out the large glass windows, like onions from Ly Son island. There are 12 semiprivate seats, a full bar, and even massage chairs should travelers need an extra dose of relaxation while passing through the fourth-century ruins in the Champa Kingdom. The six-hour ride turns what would be a necessary commute between two places worth visiting into part of the vacation. —Erin Florio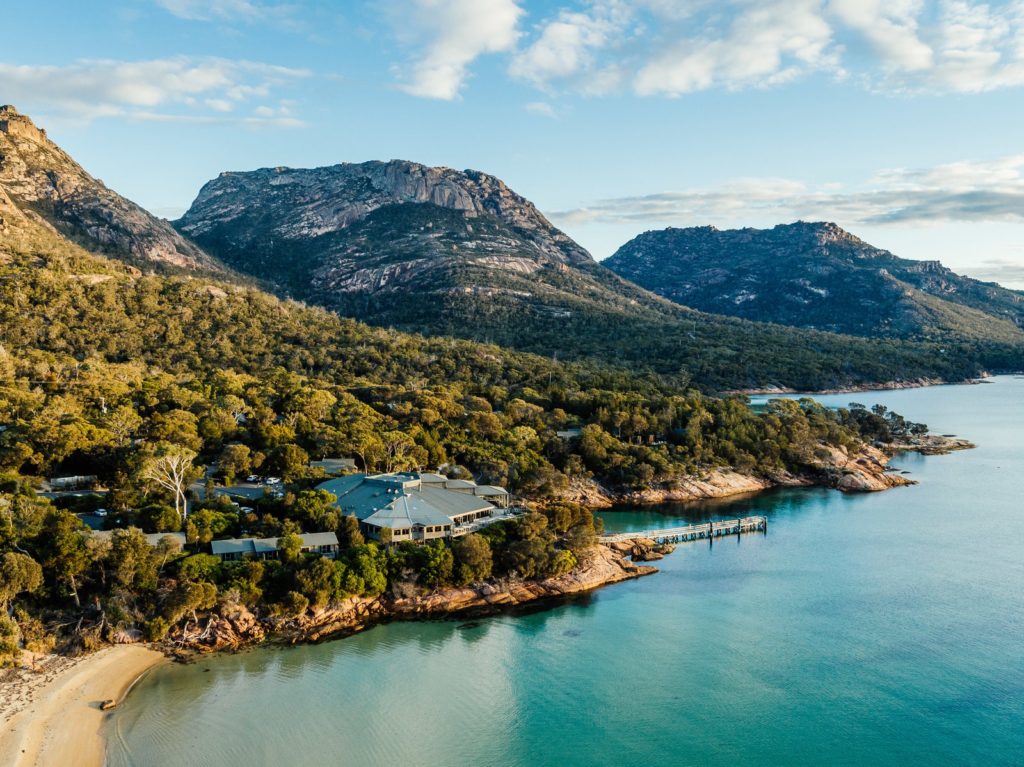 After closing its borders early on in the pandemic, the island of Tasmania will reopen to international travelers in 2021—and there are plenty of compelling reasons to visit this lesser-known Australian destination. Travelers can explore the wilds of Freycinet National Park on a new walking tour developed by outfitter Experiential Tasmania. Departing from the ultra-sustainable Freycinet Lodge, the five-mile trek traverses the coastal forest buzzing with wallabies and pademelons, the turquoise waters of Wineglass Bay, and crowd-free white-sand beaches deep in the park.
On the food front, Tasmania may soon outshine culinary-obsessed cities Sydney and Melbourne with its cadre of creative chefs pairing hyperlocal produce with globally ranked wines. Sparkling house Clover Hill covers it all in its intrepid heli-adventures, where guests can feast on fresh crayfish, visit wineries, and slurp oysters at a working farm. In the Huon Valley, trendsetting chef Analiese Gregory is opening a 10-seat restaurant next spring, where she'll grow, ferment, forage, and catch ingredients like abalone and sea urchin.
Meanwhile, top-tier accommodations are sprouting up across the island. Travelers lingering in the capital city of Hobart to wine, dine, and gallery hop can bed down in harbor-facing rooms at the eclectic Vibe Hotel Hobart or, come March, at The Tasman, a Luxury Collection Hotel, in a restored heritage building on Parliament Square. Mountain bikers shredding world-class trails in the Blue Derby region can revive in freshly built river cabins, just a short ride away from Lake Derby's new wood-fired floating sauna. For blissful solitude, drive three hours northeast from Hobart to The Keep, a sandstone tower atop a remote rocky bluff. This swish abode may be the only way to escape the crowds once the rest of the world catches on to Tasmania's charms. —Nora Walsh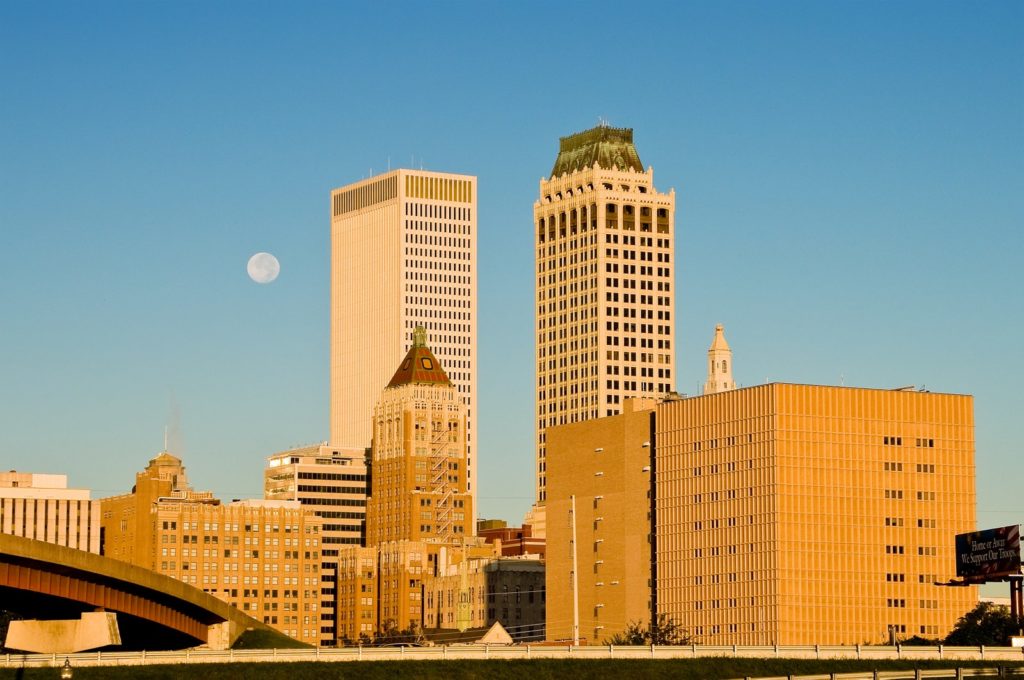 It's been 100 years since the Tulsa Race Massacre, and much of America is only now learning about this dark chapter of American history, through recent depictions in the HBO series Watchmen and Lovecraft Country. On the night of May 31, 1921, and into the next day, white mobs attacked the Black residents of the Greenwood District and burned Black Wall Street—one of the nation's wealthiest Black neighborhoods at the time—to the ground.
To honor the victims during next year's centennial, Oklahoma's second-largest city is undergoing a very public reckoning, with events that include a candlelight vigil, a film festival, and a new art initiative. Visitors should stop at John Hope Franklin Reconciliation Park, which features a 27-foot-tall bronze tower depicting centuries of the African American experience. Joining that park will be a new history center called Greenwood Rising, with exhibits by the team behind the National September 11 Memorial & Museum.
An even better way to honor the legacy of Black Wall Street is to stop into one of the city's many thriving Black-owned businesses, including the Oklahoma Toffee Company, which is owned by teachers and sets aside a portion of proceeds for school supplies; Fulton Street Books & Coffee, Onika Asamoa-Caesar's indie shop dedicated to the narratives of people of color; and Silhouette Sneakers & Art, a new streetwear shop and gallery. —Nicholas DeRenzo