Because a restorative retreat in your personal slice of paradise is just what 2021 needs.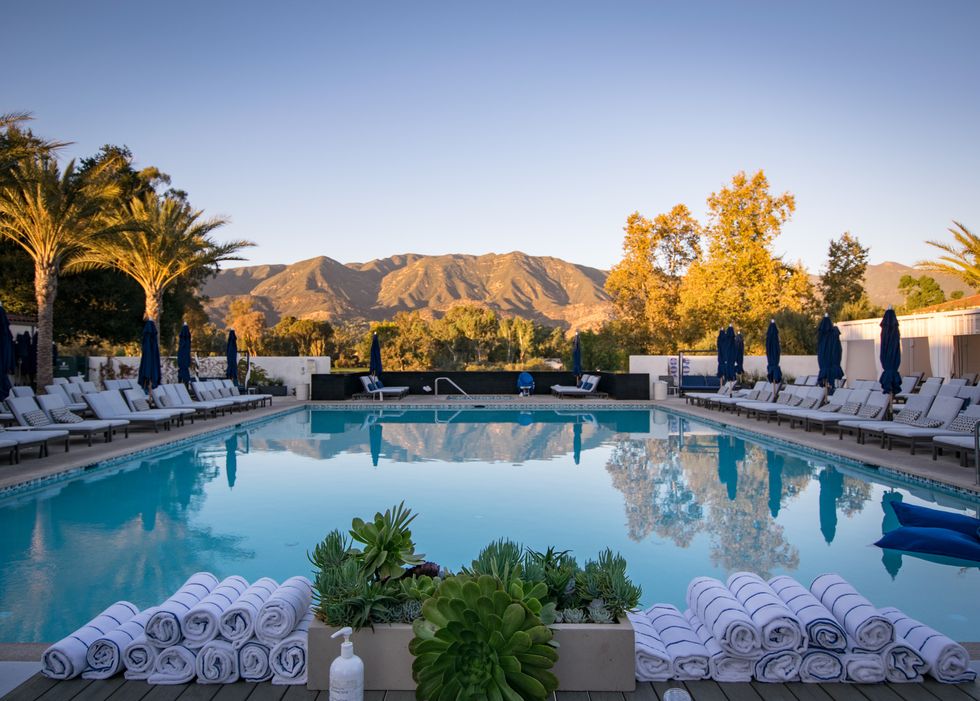 Ojai Valley Inn: Ojai, California
Seated at the foothills of the Ojai Mountains just 90 minutes from L.A., wellness-seekers will discover a truly luxurious haven in this Mediterranean-inspired resort. Ojai Valley Inn's award-winning spa, wide variety of year-round outdoor activities, and artistic offerings make it the perfect destination to soothe your soul for a long weekend. You won't want to miss booking one of the newly renovated Spa Penthouses with stunning Ojai Valley and mountain views from private terraces. Plus, you're located right above the spa!
Sensei Lanai, A Four Seasons Resort: Lanai, Hawaii
One of the most secluded wellness retreats in the United States, Sensei Lanai is an ideal place to getaway when you need it most. The resort emphasizes three main principles of restoration: move, nourish, and rest, which embody its Sensei Way philosophy. Those in need of extra downtime can enjoy a Sensei Sabbatical, where guests spend 30 days guided by the resort's highly trained staff, programming, and technology that aligns with their personal goals to emerge refreshed and ready to take on the world. Spa treatments, outdoor sports by the ocean, strolls through the art-filled gardens, and fabulous meals at Sensei by Nobu are sure to get you on your way back to health again through a balance of science and nature.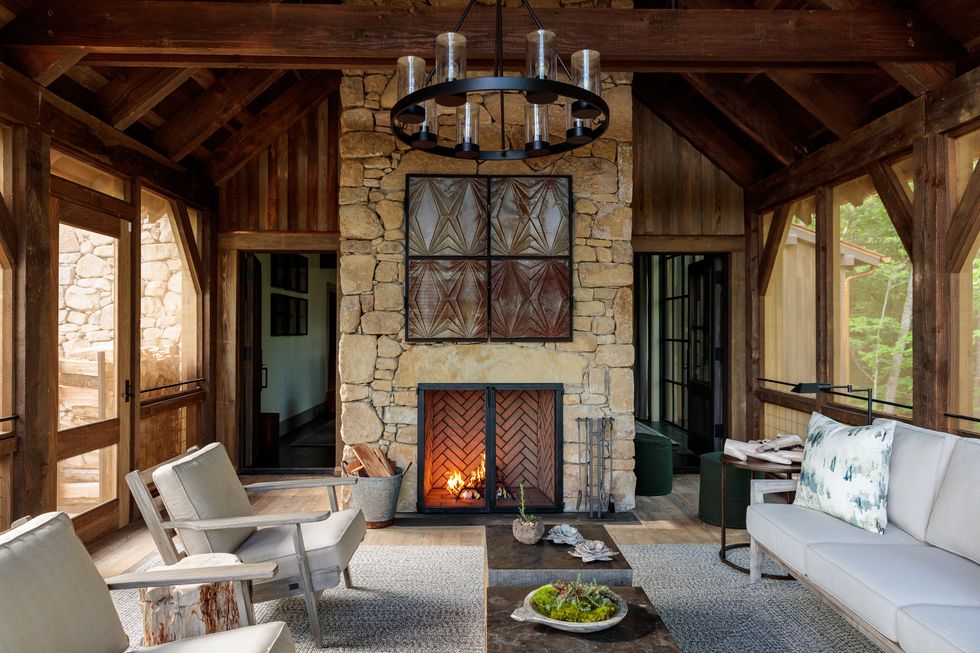 Blackberry Mountain: Walland, Tennessee
Walland, Tennessee, has become a global destination for those of us in need of fresh air and space to roam looking to do so in the most sophisticated way. Sister properties Blackberry Farm and Blackberry Mountain have mastered the art of rustic luxury, making these Smoky Mountain resorts idyllic backdrops for your next escape. This year, the properties are offering intimate experiences through 2021 Blackberry Year, initiatives created to dive deeper into the mountain lifestyle through curated workshops, treatments, master classes, and demonstrations focused on wellness. Additionally, you can still enjoy all the morning hikes, spa treatments and health consultations, pottery classes, and culinary explorations that make this place special to ensure you leave inspired.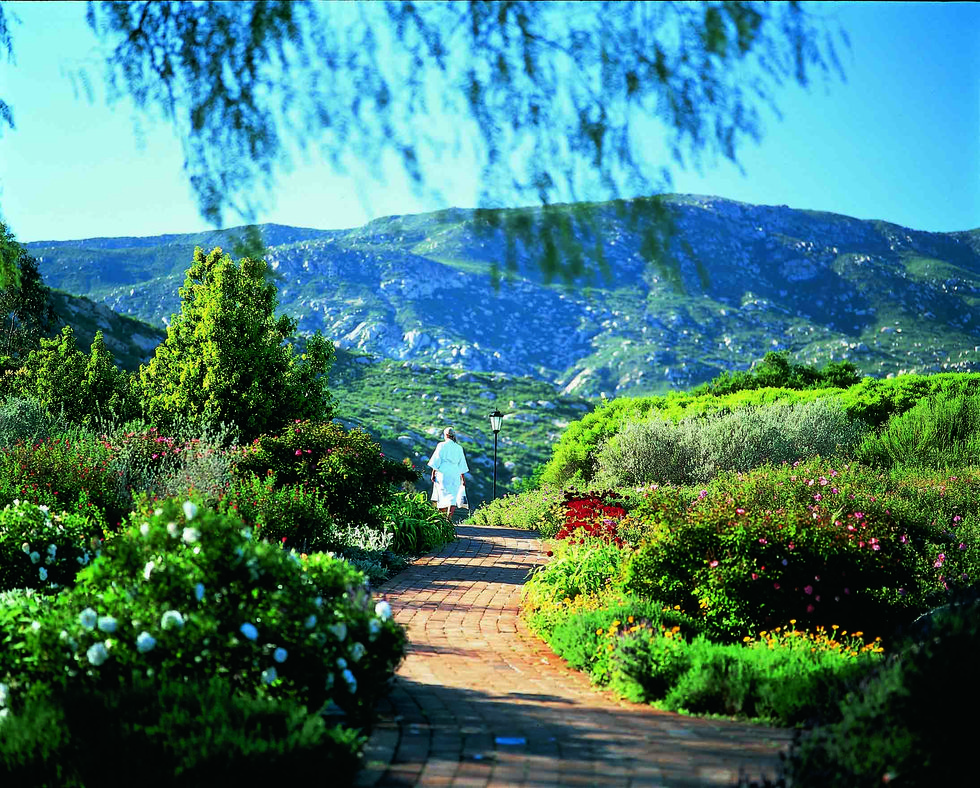 Rancho La Puerta: Tecate, Mexico
If you're in need of a digital detox, a nutritional reset, or are simply longing for a lush oasis to get pampered, Rancho La Puerta has a personalized experience for you. Just across the border in Baja California, this dreamy wellness retreat will enrich your mind, body, and soul through long walks, unique workshops, and natural healing treatment for a holistic rejuvenation process. The resort just debuted a new program, the 21-Day Perfect Balance Sabbatical, if you're looking to dive deep into self-care while staying connected to maintain a flexible work schedule if you can't completely unplug.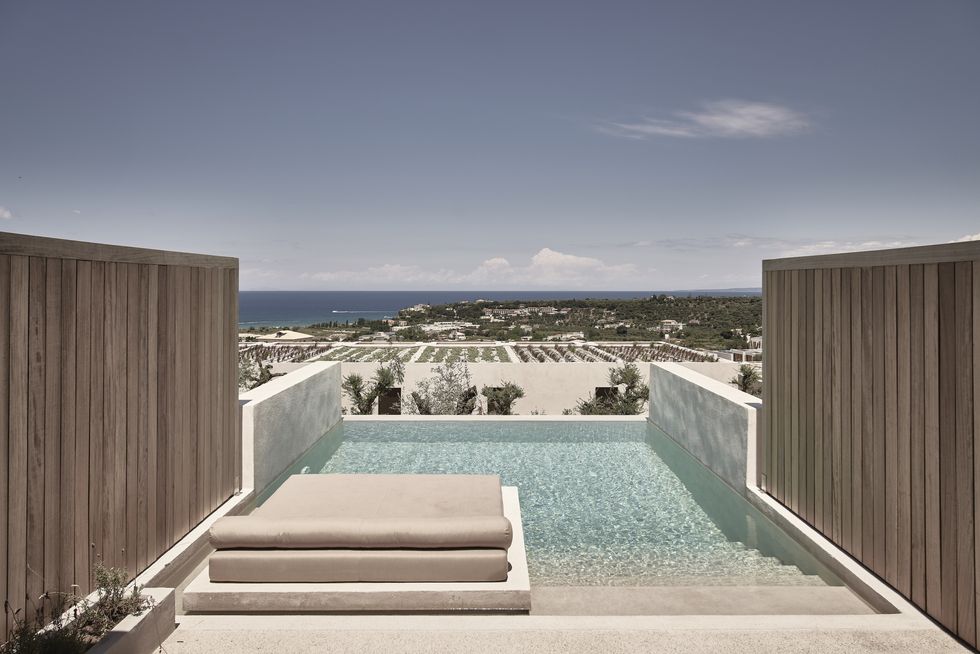 Olea: Zakynthos, Greece
Olea offers privacy, restoration, and an abundance of wellness-centric offerings at its finest—perched on an olive tree-laden hill overlooking jewel-toned waters. If that's not enough to loosen up those shoulders, the property's Royal Spa (in partnership with acclaimed German skincare brand Babor), outdoor fitness classes, beauty salon, and Mediterranean-inspired gastronomic experiences will leave you with the ultimate glow-up. Opt for one of the swim-up or pool suites for an extra-special experience at Olea.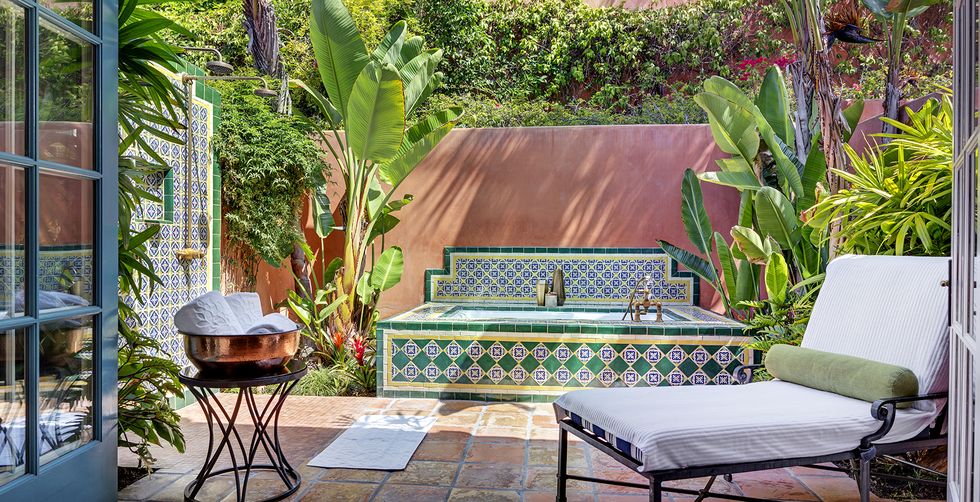 Rancho Valencia Resort & Spa: San Diego, California
This sunny Southern California city offers a true refuge from the hustle-and-bustle of life (and home!) in Rancho Valencia Resort & Spa. This Spanish Colonial hacienda-inspired property spans 45 acres and boasts a strong commitment to wellness through its cuisine, customizable spa offerings, a renowned tennis program, and a variety of outdoor fitness classes each day. Rancho Valencia Wellness Collective allows guests to further explore what they need to feel their best with sustainable, transformative tools that will empower for a lifetime. From consultations with a leading medical wellness expert to supplemental lectures and spa cuisine, this program is an immersive education on how to best care for yourself.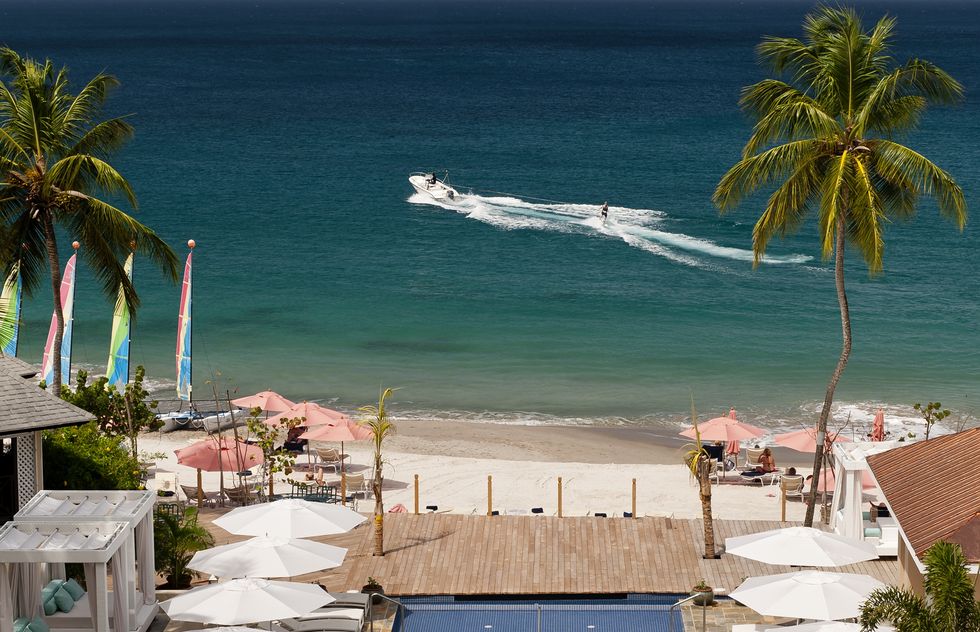 BodyHoliday: St. Lucia
It won't take long to discover why BodyHoliday is one of the most sought-after places in the world for a wellness retreat. This St. Lucian resort offers everything you need to experience true rejuvenation and stimulate the senses with relaxation, exercise, restorative beauty, and diet as the leading pillars of your journey. Your stay comes with a daily customized massage, and the BodyHoliday team will help you dine, move, and dream in a way that fits your wellness aspirations—all with the Caribbean Sea and a white sand beach as your backdrop.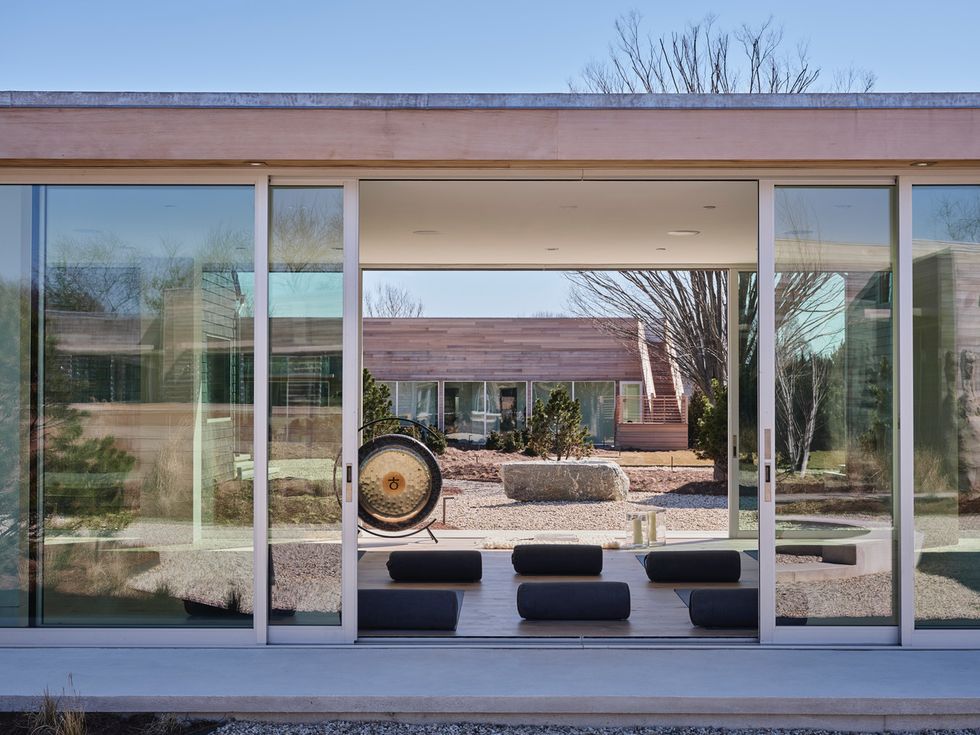 Shou Sugi Ban House: The Hamptons, New York
A relative newcomer to the wellness world, Shou Sugi Ban House offers the best elements of Eastern design, cuisine, and healing in a gorgeous compound on pristine Atlantic shores. This tranquil sanctuary offers everything guests need to restore balance and build habits to last beyond a weekend, with culinary classes, seasonal workshops, and a variety of movement classes to help you upgrade your daily regimen. This luxurious, wabi sabi–inspired property features guest studios equipped with private fireplaces, soaking tubs, and garden patios to ensure your stay is restorative at every moment.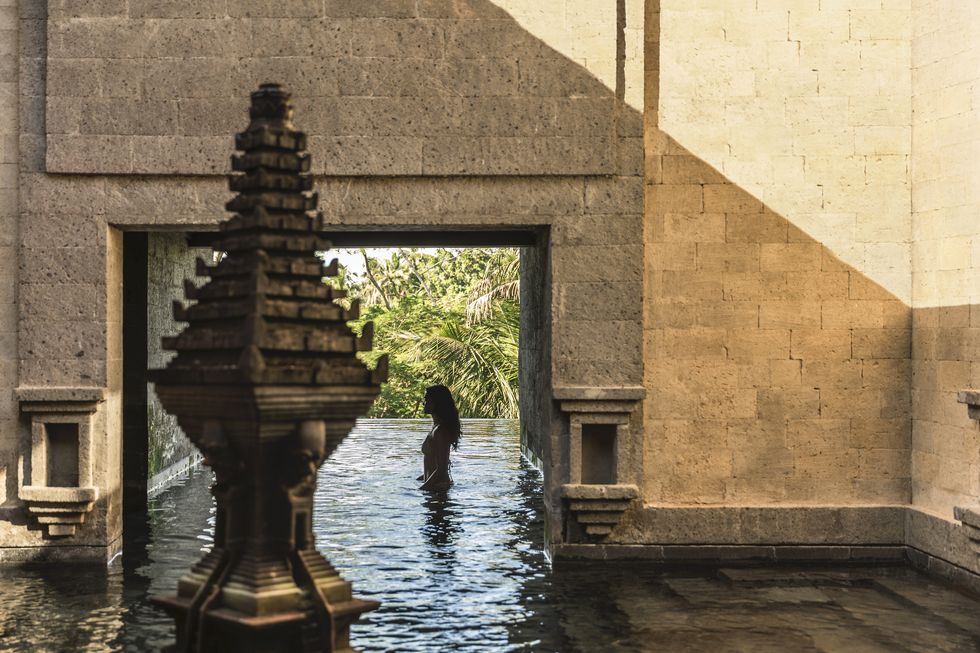 Como Shambhala Estate: Ubud, Bali
If there's anywhere worth crossing the globe for to find balance and renewed vitality, it's Como Shambhala Estate in Bali. Intentionality is an imperative at this beautiful resort to help you build healthy habits for a lifetime of wellness. Como Shambhala Estate offers four unique wellness programs: Cleanse, Be Active, Ayurvedic, and Bespoke, to inspire informed life changes, or you can opt for a choose-your-own adventure, blending your favorite amenities, like massages, Ayung River rafting, and cultural tours, for a uniquely inspiring retreat.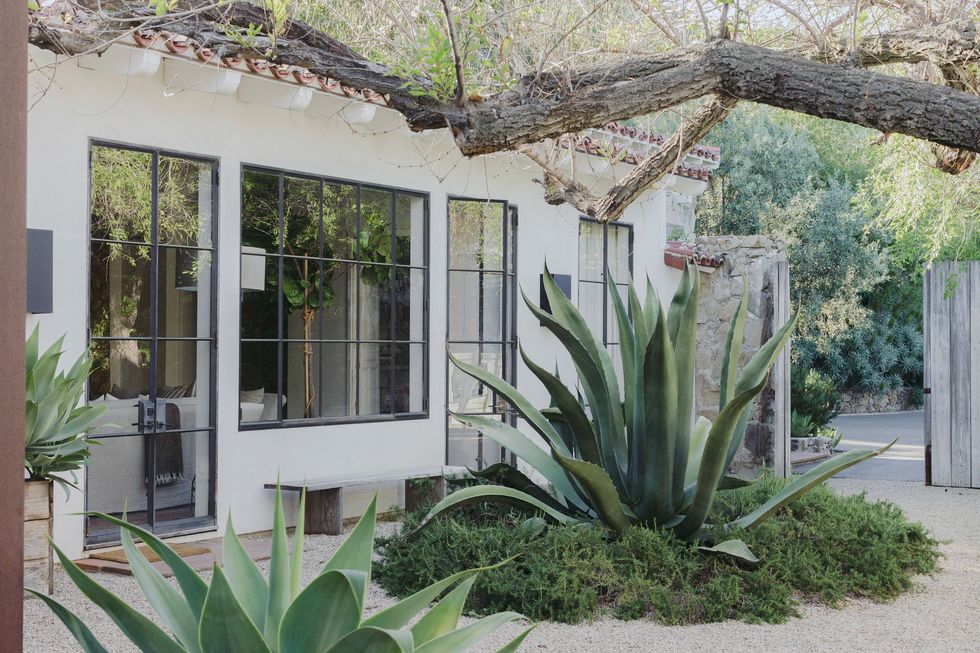 The Ranch Malibu: Malibu, California
One of the newest luxury wellness retreats out there, the Ranch Malibu has already received some impressive accolades and is considered by many to be the best spa resort in the U.S. The Ranch balances a serious desire for a physical and mental transformation with fun activities, relaxation, and delicious plant-based meals. There are four wellness programs to choose from, all of which involve daily exercise, massages, naptime, and wholesome dishes in a beautiful Southern California setting. What more could you ask for?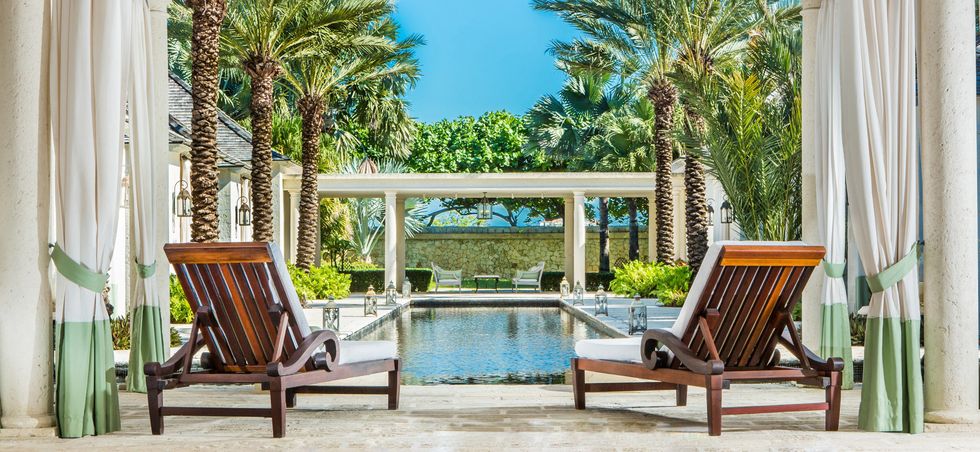 The Palms Turks & Caicos: Turks & Caicos
Where better to unwind than on one of the world's most beautiful beaches? Enjoy the Palms Turks & Caicos's 25,000-square-foot spa, explore Caribbean cuisine, and discover "moonbathing," where guests can enjoy mini spa treatments and craft cocktails under the stars to the sound of the ocean. You can also work with a personal trainer to find the exercises and stretches that will help you reach your fitness goals.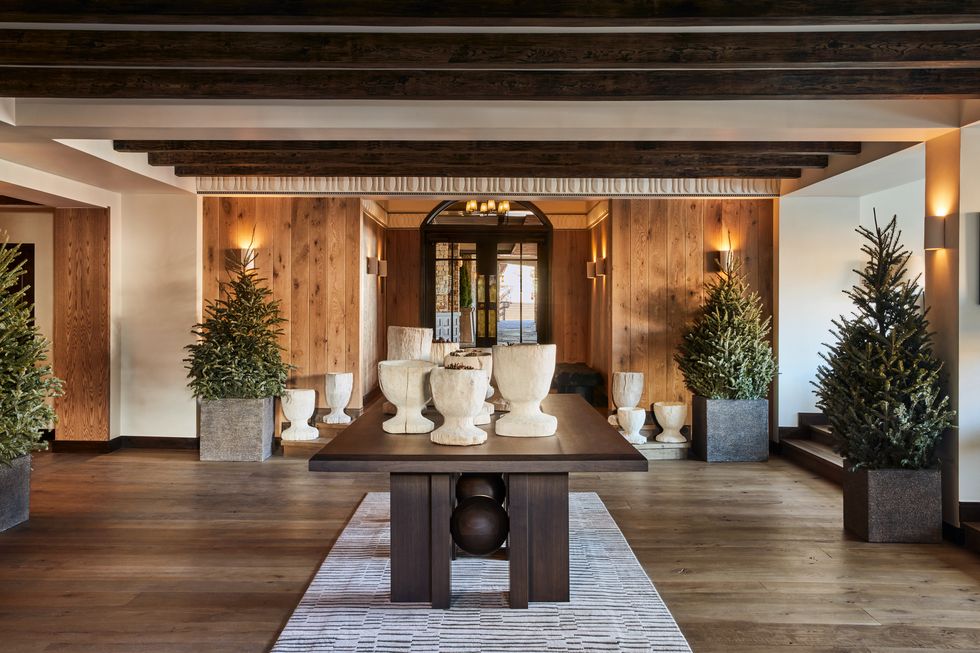 Madeline Hotel & Residences, Auberge Resorts Collection: Telluride, Colorado
The luxurious Telluride hotel is the perfect place for ski bunnies and adrenaline junkies alike to explore their personal wellness journeys. Besides the wide variety of outdoor sports and activities, Madeline Hotel & Residences offers recovery workshops to learn how to rejuvenate like an Olympian, nature-inspired therapies to heal and restore the body, and private dining options with personalized menus crafted by the hotel's chefs.
Habitas Tulum: Tulum, Mexico
Habitas Tulum is an immersive wellness experience in one of Mexico's hottest destinations. Guests can discover powerful methods for rejuvenation through locally inspired therapies, workshops, and ingredients that will leave them feeling refreshed. There's also plenty of adventure to be found at Habitas, with opportunities to free dive, explore the Yucatan jungle, and more. Every room has a unique view of the ocean, jungle, or pool to keep you connected with nature even while indoors.
Palm Heights: Seven Mile Beach, Grand Cayman
Grand Cayman's first boutique hotel is the perfect place for social butterflies to enjoy a week of wellness. Palm Heights views wellness as a social activity and fosters this notion with a world-class workout program; regenerative well-being for the mind, gut, and skin; and exciting recreational activities and excursions. However, personalized experiences and small, outdoor classes are currently being offered in light of social distancing.
The hotel also features chefs and artists in-residency—along with an impressive library—to help cultivate the mind as much as a healthy body. At the end of each day, Palm Heights's sumptuous suites are full of all the luxe amenities one could dream of to get the rest you need to emerge refreshed.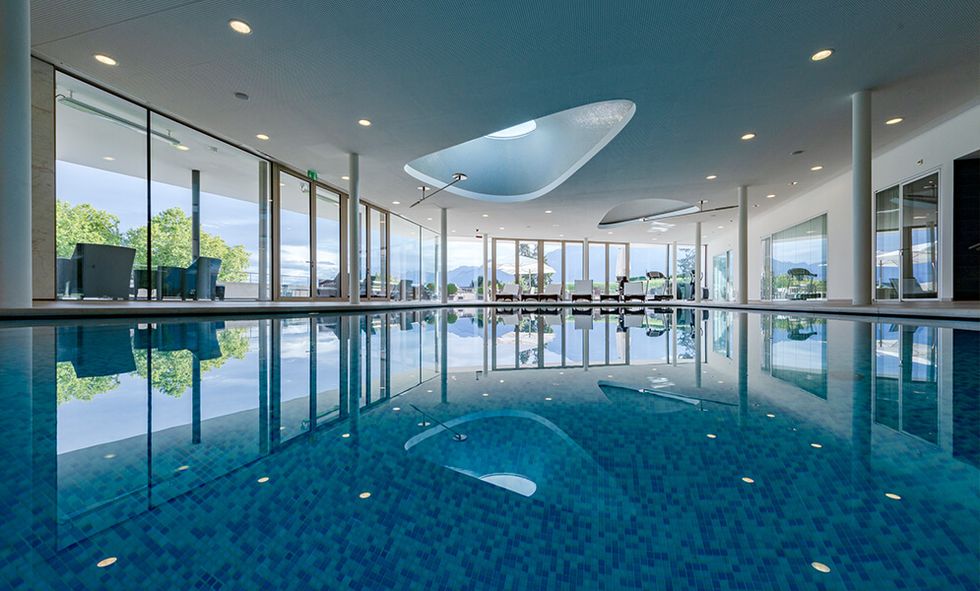 Clinique La Prairie: Clarens, Switzerland
The iconic Swiss wellness destination has offered the best in medical and holistic wellness programs for 90 years, making it a must-visit for spa aficionados. Those interested in a wellness experience at Clinique La Prairie can fill out a survey to find the best program for their needs, be it to improve sleep, boost immunity, restoring your glow, and much more. Dietitians work with every visitor to find a personalized nutritional philosophy, and personal trainers ensure custom workouts and stretches that will leave guests with an arsenal of healthy habits to bring home with them.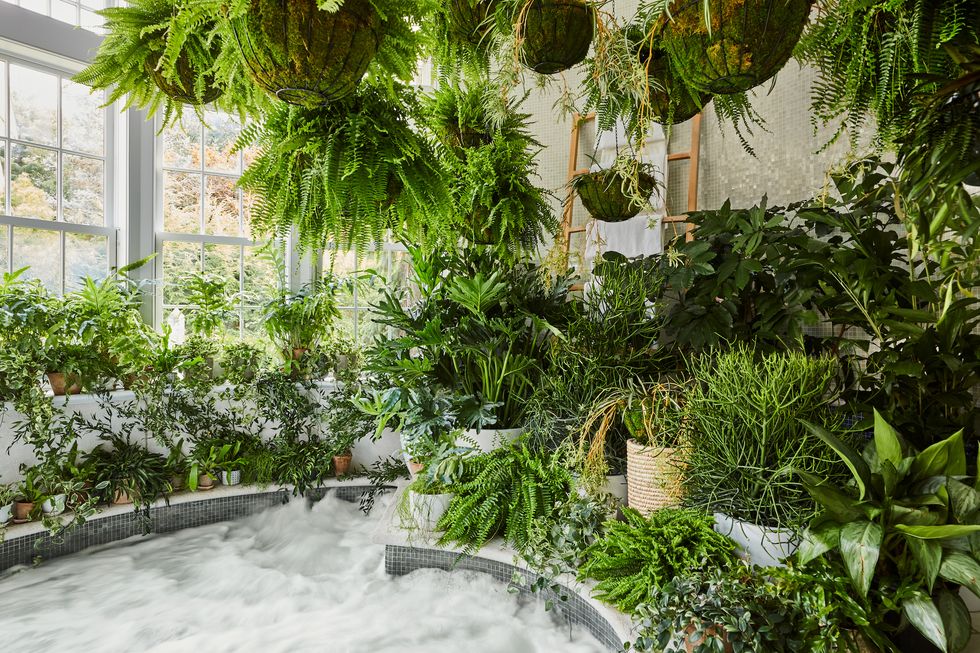 THE WELL at Mayflower Inn & Spa: Washington, Connecticut
One of our favorite getaways has just become even more idyllic. Integrative health brand THE WELL has partnered with Mayflower Inn to launch the ultimate spa retreat, which opened in December 2020. Custom spa treatments, medical and health coaching services, daily fitness classes, and rotating workshops focusing on skin health and mental well-being pave the way for a life-changing retreat on this gorgeous property. Plus, you'll still get to enjoy the farm-to-table food and cocktails, charming accommodations, and natural beauty of the Connecticut countryside.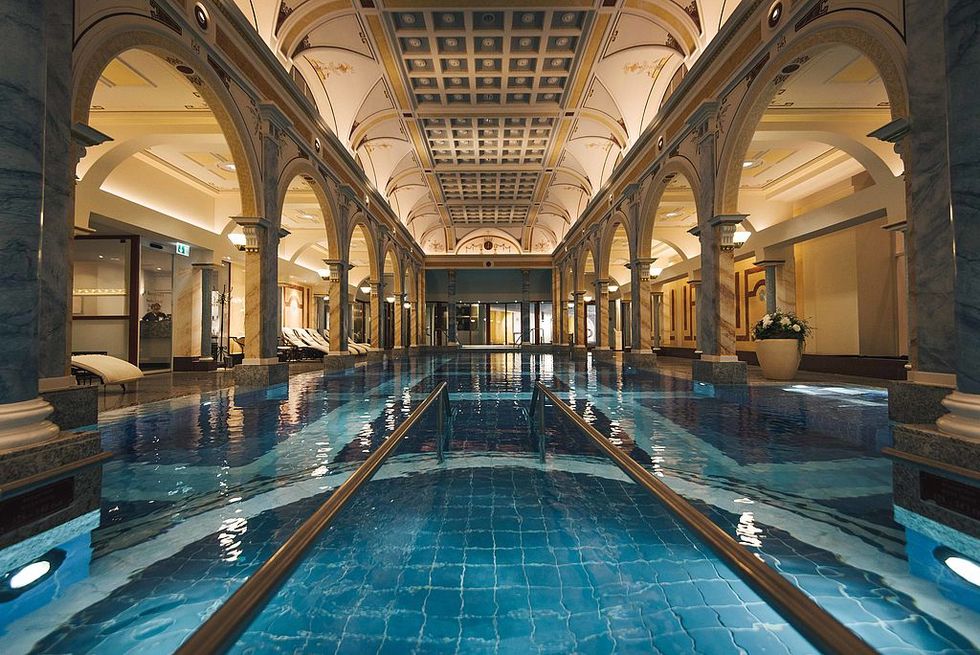 Grand Resort Bad Ragaz: Bad Ragaz, Switzerland
This Swiss sanctuary has drawn health-seekers for more than 150 years and is considered to be the first five-star wellbeing and medical health resort of its kind. The cornerstone of Grand Resort Bad Ragaz's philosophy is "live healthy to stay healthy," leaving guests with sustainable tools they can take home to live healthier lives. Generations-old thermal spas, unique massage and other healing treatments, ultra-luxurious Spa Suites with views of the Bündner Herrschaf region, and exclusive experiences to engage the senses. It's no wonder celebrities, politicians, and socialites alike have flocked to Bad Ragaz since 1869.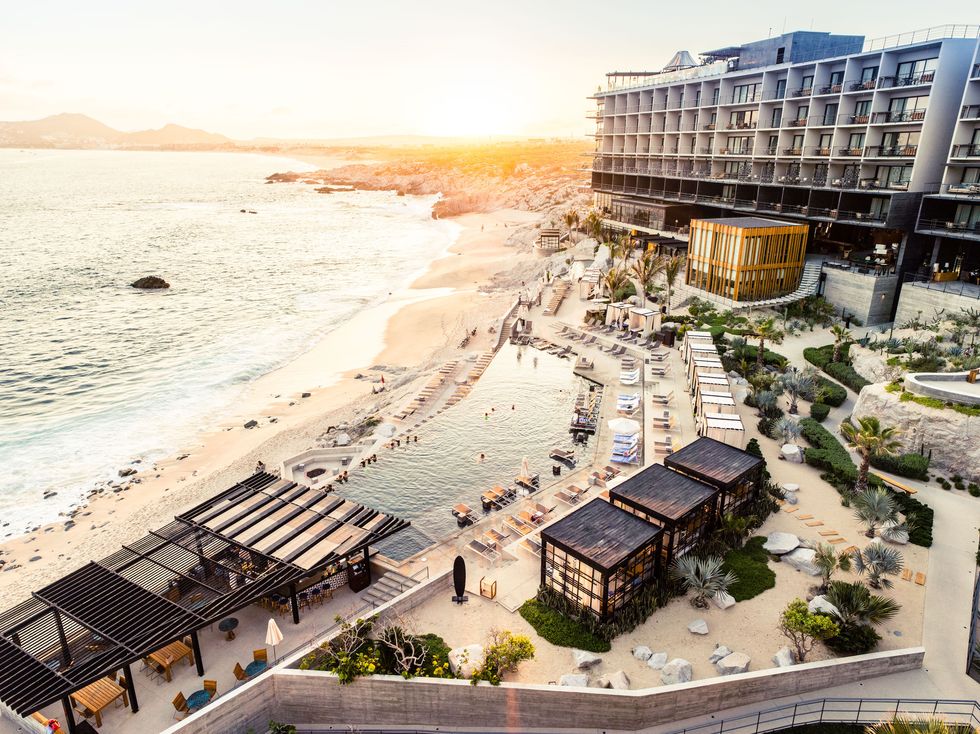 The Cape, A Thompson Hotel by Hyatt: Cabo San Lucas, Mexico
This fabulous boutique hotel marries urban luxury with natural amenities, making the Cape a perfect escape for those in need of a reboot. It's a great option for those who are seeking to refresh the body and mind but aren't quite sure what they need to achieve it. The Cape offers a five-day Mind, Body & Soul Retreat featuring private villas, daily fitness classes, locally inspired restorative practices, spa treatments, nutritionist-approved meals, and access to a personal Wellness Concierge. Everywhere you turn offers a stellar view of the Pacific Ocean, and guests can even schedule alfresco spa treatments—and other rejuvenating amenities—at one of the property's secluded, ocean-view cabanas.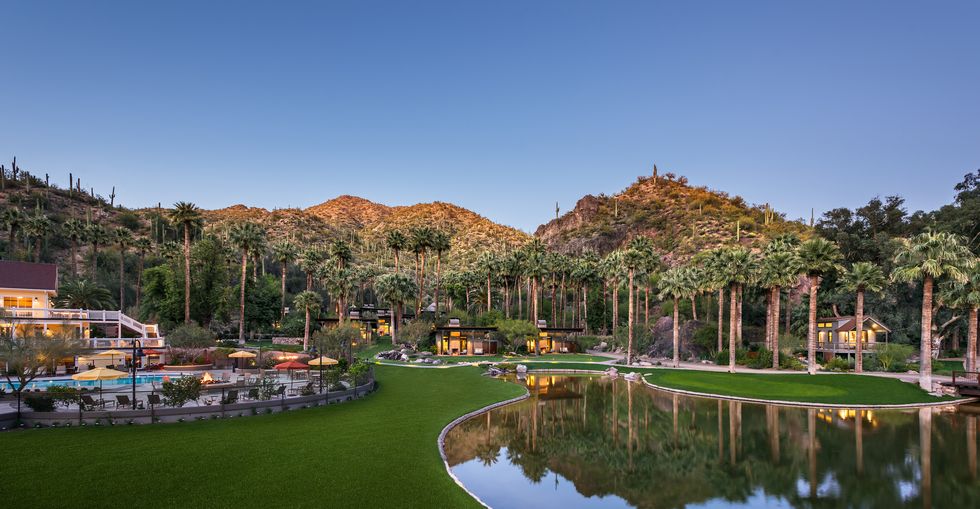 Castle Hot Springs: Morristown, Arizona
A set of ancient thermal hot springs just outside of Phoenix has become a global destination, thanks to the development of Castle Hot Springs wellness resort. This magical oasis in the middle of a Sonoran Desert has served the Vanderbilts and Kennedys, among other prominent families, in achieving clarity and peace of mind with a holistic approach to health. This inclusive resort offers five-star dining, outdoor adventures, and unique spa services, plus a host of exciting outdoor adventures and activities that make Castle Hot Springs an excellent place for the whole family to catch its breath (as long as family members are at least 16 years old).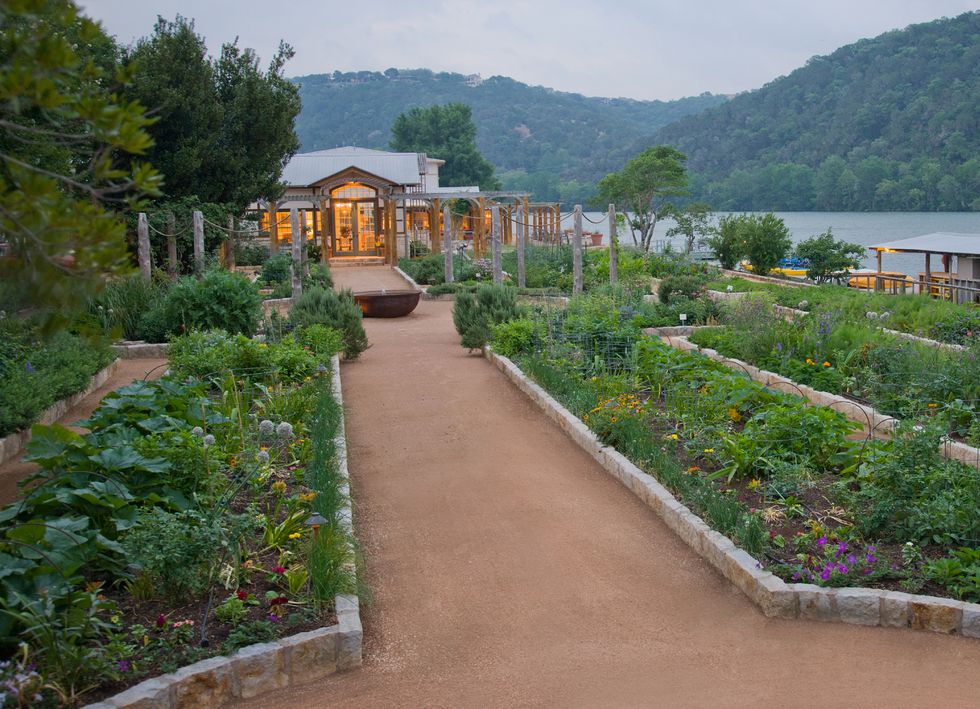 Lake Austin Spa Resort: Austin, Texas
Whether you're looking for a day of escape from the busyness of your normal schedule or an all-out retreat, Lake Austin Spa Resort offers a variety of packages to fit your needs and time restraints, ensuring there's no excuse to avoid treating yourself. The resort offers more than 100 different spa treatments and services, integrated wellness experiences, water sports on Lake Austin, and fresh cuisine inspired by local ingredients. There is also an ample events calendar full of nutrition workshops, educational seminars, artistic activities, and more to leave you feeling enlightened. Every detail is thought of here, from the daily fitness offerings to separate HVAC units for every room to ensure the utmost in air quality.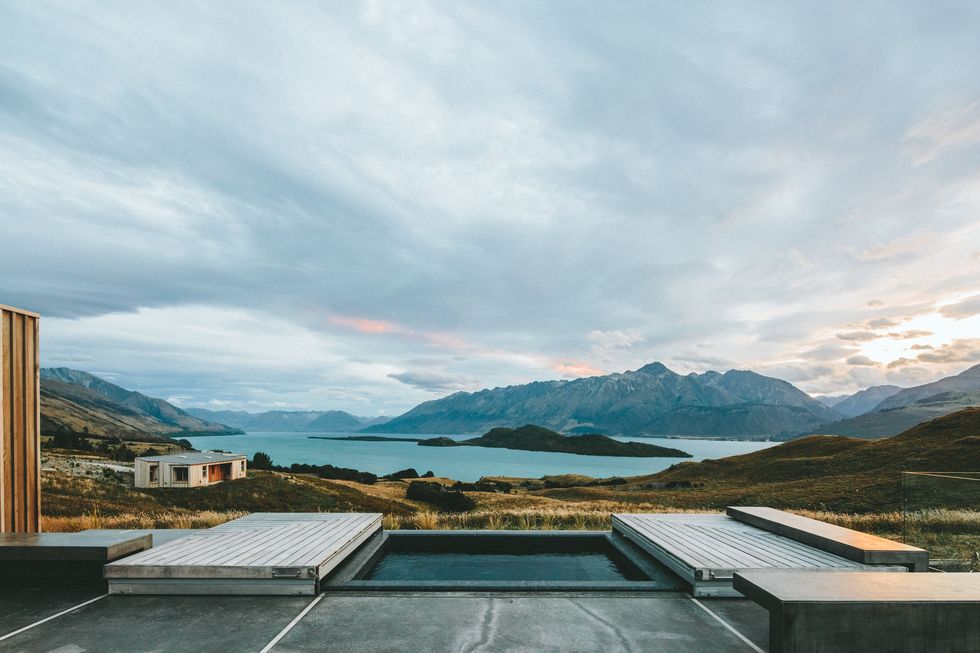 Aro Ha Wellness Retreat: Glenorchy, New Zealand
The foundation of Aro Ha's experiences is simple: to improve guests' physical and emotional health through their daily habits. The retreat teaches visitors to do this by offering well-balanced meals, time in the great outdoors, mindfulness training, functional strength training, and infrared sauna experiences prior to daily massages. Aro Ha offers six- and eight-day retreats that cover every aspect of health, from immunity and fitness to sleep, for a truly transformative experience.
Miraval Berkshires Resort and Spa: Berkshires, Masachussetts
The latest offering from renowned Miraval Resorts, Miraval Berkshires is one of the country's hottest destinations for those in need of some R&R in the most luxurious of settings. The resort curates offerings in line with each season to provide a unique healing experience, offering education in sustainable living, cooking and nutrition, fitness, and self-care to impact your well-being for life. Creating a personalized itinerary of spa treatments, adventures, and experiences ensures you'll develop a wellness regimen you can actually maintain. Plus, there are options for day-long retreats, if you're looking for a quick road trip.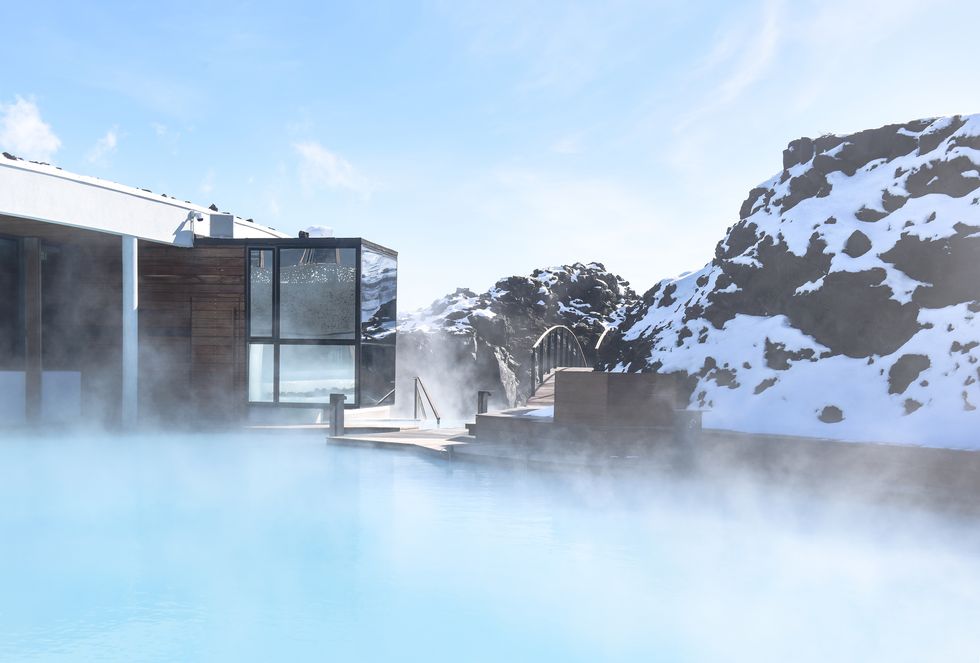 The Retreat Hotel at Blue Lagoon: Norðurljósavegur, Iceland
In case you didn't know, this iconic Icelandic landmark also serves as a sleek wellness retreat for the ultimate vacation. The Retreat Hotel offers exclusive wellness experiences unlike anything else on Earth, with treatments inspired by the incredible natural surroundings. Using the elements and healing properties right outside your door, guests can enjoy rejuvenation at the property's hidden spa and the Blue Lagoon itself.