Rethinking The Familiar | 4 Homes That Use Space In New Ways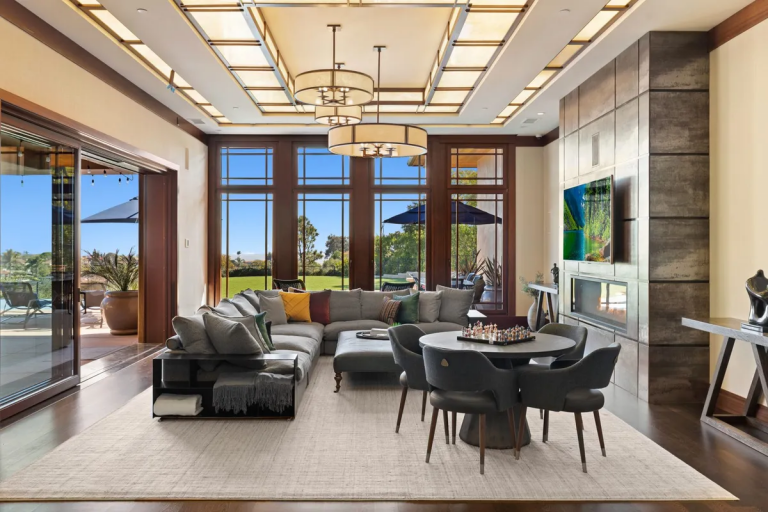 No matter how familiar and comfortable a home may be, there will always be opportunities to make the space even more unique. Spending additional time at home has inspired innovative solutions for working, entertaining, and relaxing—and these four luxury homes do an exceptional job of transforming common areas into creative spaces that make everyday living even more enjoyable.
A Functional Office Space in an Open Kitchen
This 4,727-square-foot home in Healdsburg, California makes the most of its beautiful, open floor plan. Flooded by natural light and surrounded by warm wood tones, the small nook in the kitchen provides a perfect place for productivity, and makes it easy for you to help the kids with homework while preparing dinner. Beyond the kitchen, this sophisticated farmhouse has a lot to offer: a spacious terrace, a variety of fruit trees, an outdoor lap pool, and a finished barn can all be found on the 12-acre property in Sonoma County.
A Cozy Lounge Area in a Tranquil Spa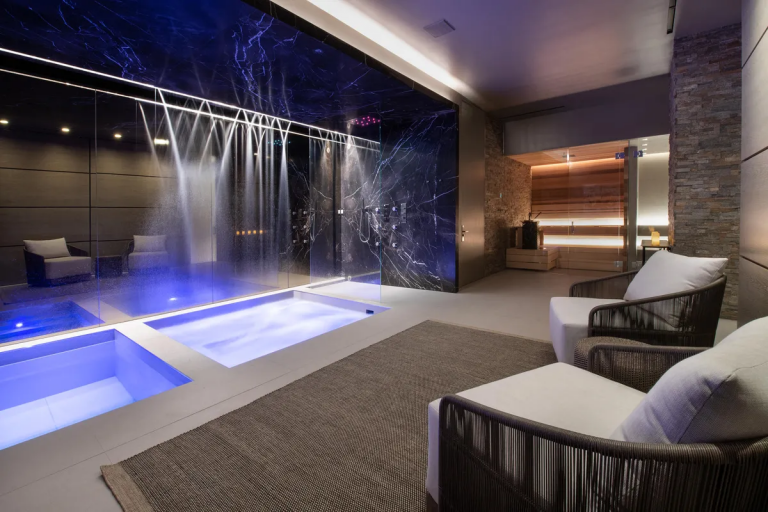 For those drawn to mountain-living, this contemporary estate in Vail, Colorado is the perfect place to unwind after a day spent outdoors. Take in the gorgeous range views from the suspended glass-bottom pool or relax in the at-home spa. Complete with a steam shower, sauna, waterfall, and comfortable seating area, it invites you to soak, lounge, and repeat. With over 6,500 square feet of heated outdoor space, a rooftop deck, four-car garage, glass elevator, biometric entry, and other amenities, this property leaves no need unfulfilled.
A Cocktail Bar in a Spacious Living Room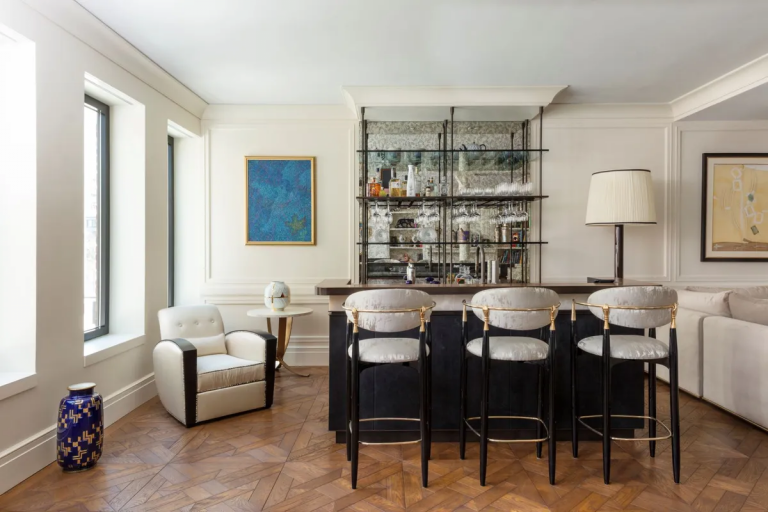 The expansive living room in this four-bedroom townhouse on Greenwich Street includes an ideal space for entertaining: a stunning wet bar that perfectly complements the home's wood-burning fireplace, luxe furnishings, and industrial accents. Throughout the rest of this 10,000-square-foot property, you'll find a roof terrace, a marble-clad sauna, an elevator, and a garage equipped with an electric charging port. The townhome, located on a quiet, tree-lined street in West Soho, also boasts a light installation from the Whitney Museum and a beautifully restored staircase that reminds residents of the building's historic past.
A Place to Perform in a Light-Filled Entryway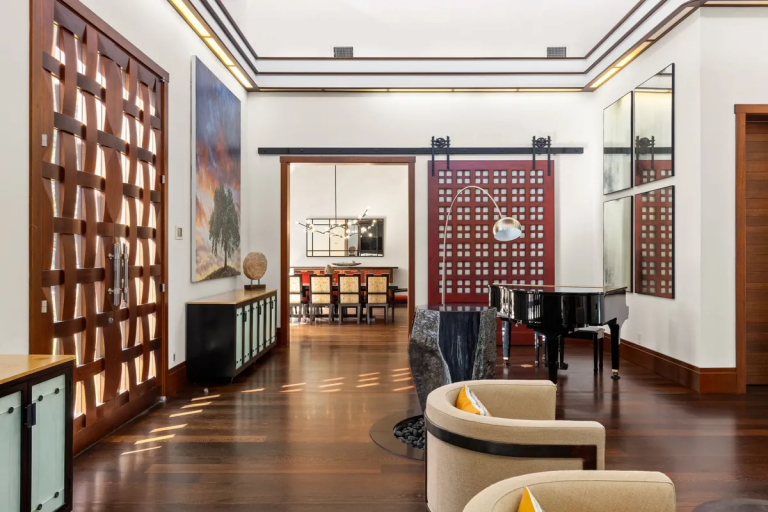 Soak up the sunshine and the best of Southern California living in this spacious six-bedroom home in La Jolla. Situated on almost three acres—with manicured gardens, two pools, a tennis court, and a baseball field—this property offers resort-style recreation outdoors, and private luxury indoors. Exquisite design details and a grand piano in the entryway sets an elevated tone for the entire 13-500-square-foot home, and provides a creative space for musicians to practice.
It's always exciting to see a familiar space used in a fresh way. As these luxury homes demonstrate, putting a twist on the expected can transform an everyday space into something much more unique. Whether it's a functional office nook, indoor retreat, at-home bar, or an entryway that inspires creativity, these properties make a compelling case for thinking outside the box when it comes to home design.