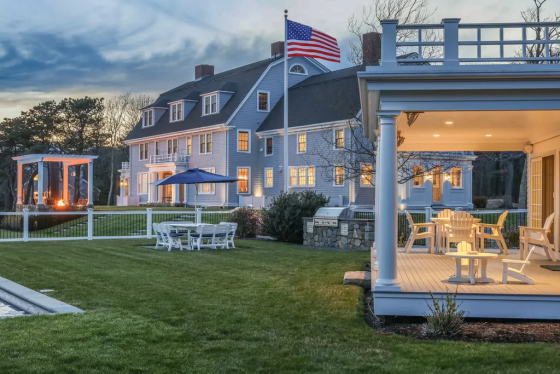 With their tasteful amenities, eye-catching architecture, and abundant space, luxury properties are ideally designed for hosting family and friends. As gathering safely with loved ones is especially meaningful right now, it's an added benefit when a home is already built for harmonious living with extended family or guests. In-law suites not only add value to a property, but are a timely solution for keeping loved ones close while providing privacy. If you're searching for a family estate complete with an elegant in-law suite, consider these five generous homes.
A Breathtaking Waterfront Estate in Westport, Connecticut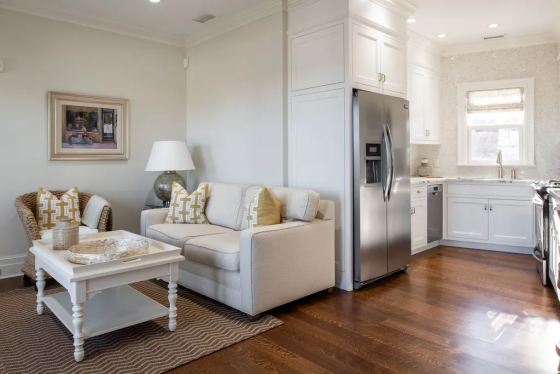 Designed by architect Jack Franzen, this majestic Long Island Sound property offers a plethora of indoor and outdoor amenities, including a pool and fully-equipped pool house, home cinema, wildlife preserve and private pond, rooftop deck for panoramic sunset views, and a par-3 golf hole for those looking to improve their game. Thanks to the property's 1,200-square-foot attached guest house, everyone can enjoy the exceptional lifestyle this estate has to offer.
An Iconic Cape Cod Compound in Pocasset, Massachusetts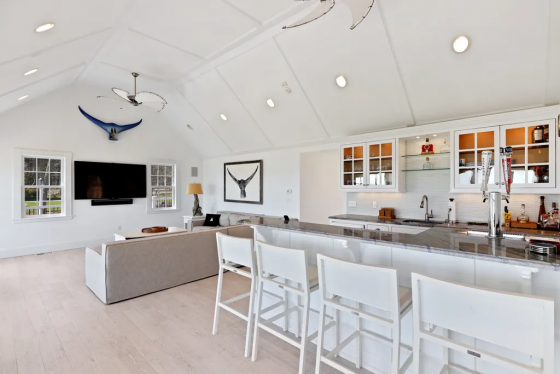 For a family home full of history, look no further than this New England waterfront estate in Cape Cod complete with a four-level guesthouse and fully outfitted carriage house. Though thoroughly updated for contemporary living, nods to the home's past remain in its grand fireplaces, classic moldings, wide-plank hardwood floors, detailed wainscoting, French doors, and repurposed original dryer—one of the first in America. All guests of the estate can enjoy active living with over 600 feet of shoreline, manicured grounds, private tennis courts, and a pool and spa to explore.
A Renovated Victorian Masterpiece in Ross, California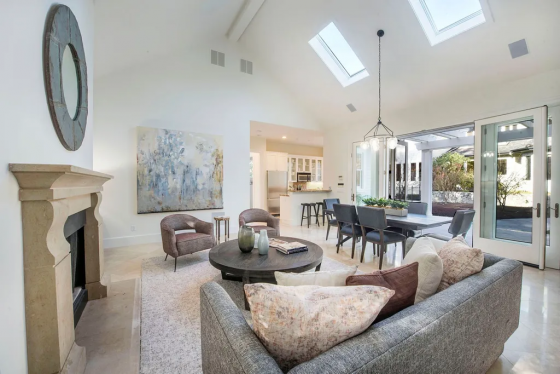 Located in the prestigious Winship Park neighborhood in Marin County, this carefully restored 1896 Victorian Stick-style home blends historic charm with modern design. The main residence features inviting living spaces, a chef's kitchen, and a mahogany-paneled library, as well as a spacious two-bedroom, two-bathroom in-law suite filled with natural light. The property also features a pool and spa, fruit-filled gardens, an outdoor kitchen surrounded by redwoods, and a guest cottage.
A Secluded Farm Retreat in Simpsonville, South Carolina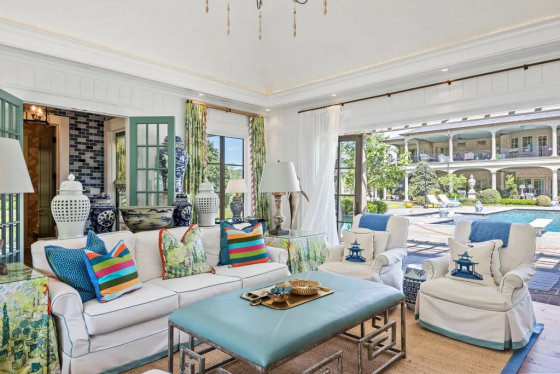 For seclusion seekers, this 38-acre custom estate outside of Greenville is a true haven. Belle Terre is far from your typical farm: the estate offers ornate and colorful design indoors and exceptional outdoor living with multiple verandas and a resort-style pool and spa. Other notable amenities include a greenhouse, stocked pond, whimsical treehouse, 10-car garage, and a bright and modern 1,400-square-foot guest apartment on the grounds, perfect for long-term visitors.
A Colonial-Style Estate on Paradise Island, The Bahamas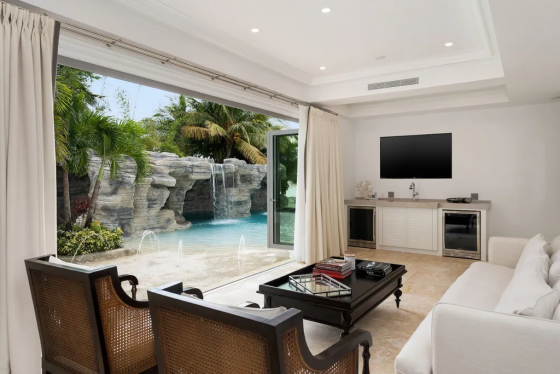 This showpiece newly constructed home is a Bahamian jewel set at the end of a cul-de-sac on the cusp of a private beach. Part of Ocean Club Estates, the 20,000-square-foot home includes a 3,000-square-foot guest cottage adjacent to the dock, allowing visitors to easily access the crystalline waters, waving palms, and pool grotto with caves. The listing includes jet skis and high-end luxury vehicles, so that wherever guests wish to travel, transportation is at hand.
An in-law suite is always an asset—perhaps now more than ever. When designed well, guest quarters offer a wonderful opportunity for cohabitation while balancing privacy, safety, and independence. The in-law suites found in these five luxury estates are elegantly integrated, enhancing the grounds and letting family come together in spaces that are beautiful, accommodating, and, above all, welcoming.