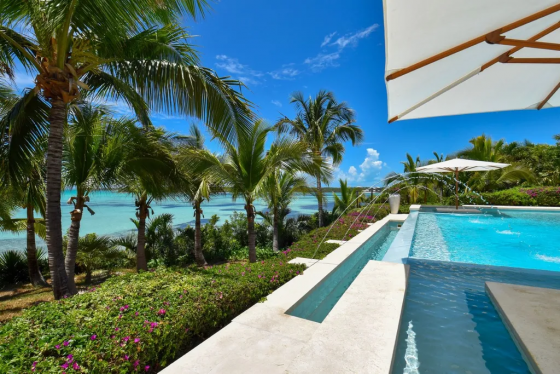 When it comes to true luxury, sometimes it's what's on the outside that counts. While tasteful custom interiors set the scene for bespoke living, a home in a perfect setting with an incredible view is truly priceless. From soothing ocean waves to verdant landscapes to breathtaking mountain ranges, these five luxury properties offer unparalleled vistas to draw the eye and refresh the spirit.
Peak Architecture in Queenstown, New Zealand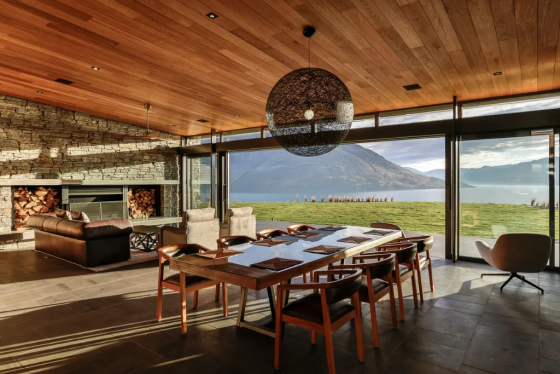 Set amidst the soaring mountains and serene lakes of Jack's Point Preserve, this architectural home complements its natural backdrop with a contemporary aesthetic. Featuring cedar, concrete, and local schist stonework, the spacious house blends harmoniously into its physical landscape. Two distinct buildings are linked by an entry gallery, and sliding glass doors allow for uninterrupted sightlines to the mountains. For those who would rather spend time outdoors, the preserve offers a 15-mile network of trails to explore.
Natural Elegance in Jackson, Wyoming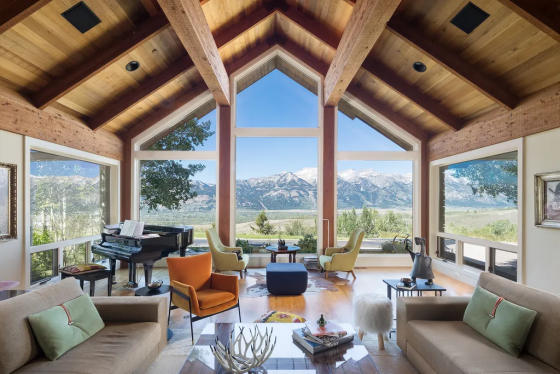 This recently remodeled home is arguably as close as you can get to experiencing Wyoming's vast beauty without sleeping outside. Blending natural materials and modern amenities, the windowed corridors in this 7,851-square-foot property allow residents to catch sight of the winding Snake and Teton rivers to the west, and Sleeping Indian Mountain in the distance to the east. And with over five acres of aspen forest, you never know when local creatures like moose and elk will pass by.
A Seaside Sanctuary in The Bahamas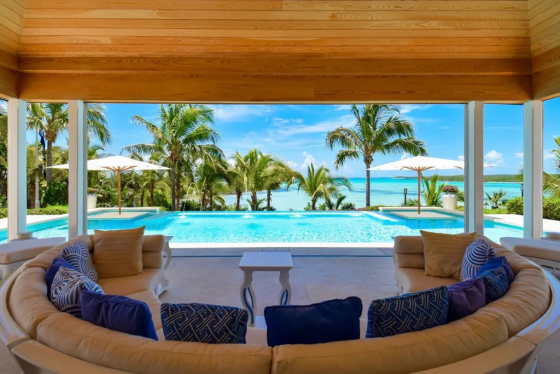 This home on secluded Windermere Island, with its gourmet kitchen, formal dining room, and integrated approach to indoor/outdoor living is a testament to tranquility. And that's before you step onto the terrace and into the view. The elegant pool, swaying palm trees, and 750 feet of beachfront offer an unforgettable vista, and the property's remote location means you're likely only to hear the sounds of tropical paradise.
Golf Estate Sophistication in Mauritius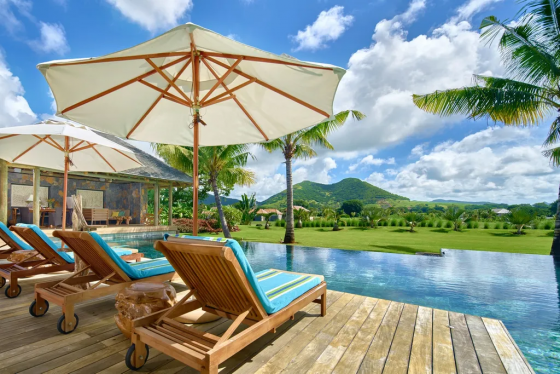 This resort-style villa in Mauritius, with access to two championship golf courses and an exclusive beach, was made for rest and relaxation. The breezy, open-plan home features beautiful solid oak details and a private hammam, sauna, gym, and two wine cellars. Lounge by the jetted pool and get lost in the bright green of the tropical garden, immaculate golf course, and rolling mountains beyond.
Spectacular Sunsets in Mykonos, Greece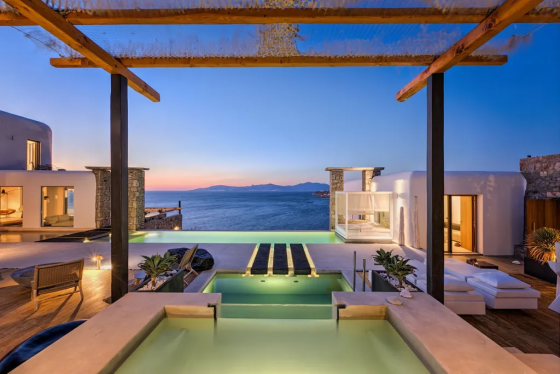 One of the Cyclades islands, Mykonos is a Mediterranean utopia of turquoise waters, charming whitewashed homes with azure accents, and sandy beaches. There is perhaps no better place from which to experience it all than Casa Reale, a sophisticated and stylish 10-bedroom property with endless ocean views. Relax at the end of each day on the property's expansive terraces and watch vibrant sunsets paint the horizon.
No matter where we find ourselves, the majesty of the outdoors awaits. The best homes work in tandem with their surroundings—whether their views encompass cityscapes or coastlines—to frame and augment the landscape. Appreciate some of nature's finest work from these five extraordinary homes that provide a perfect perspective.