From appliances that are wirelessly connected to intuitive design for cooking and hosting, a thoughtfully designed kitchen is a top priority in the modern home. Smart kitchens blend function and efficiency with elegance for a joyful culinary experience, and no matter the level of expertise, the home chef will undoubtedly be inspired by these five smart kitchen trends.
Intelligent Appliances to Anticipate Needs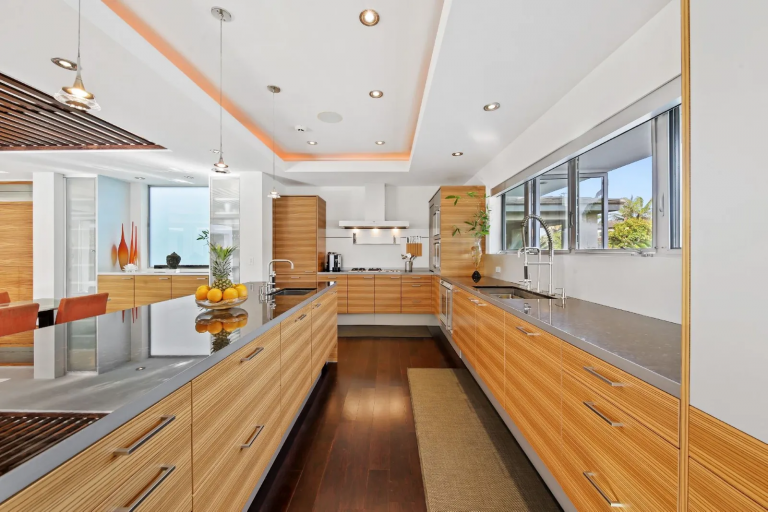 Scott Aurich – Pacific Sotheby's International Realty
Smart appliances take the guesswork out of the meal preparation process, and include fridges that have controlled LED lighting and touch screens, ovens with Wi-Fi compatibility to preheat and adjust temperature remotely, and dishwashers that use zeolite minerals to dry dishes faster. Just take this contemporary seaside home in Coronado, California, that's located mere steps to sandy beaches. With a Poggenpohl kitchen and top-end Gaggenau, Miele, and Sub Zero appliances, entertaining and serving up expert meals is a breeze.
Twin Islands to Double the Space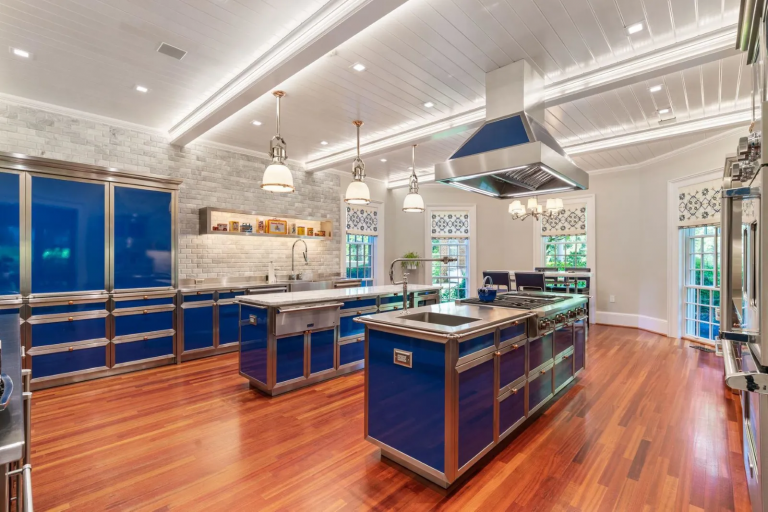 Daniel Heider and Justin DiFranco – TTR Sotheby's International Realty
While this eight-bedroom, 11-full-bathroom property in prestigious Langley Forest, Virginia stands out for its grandeur—both CEOs and celebrities have felt right at home here—it's the impeccable chef's kitchen that's the star. Marble and stainless steel countertops are perfect prep spaces, as are the two enormous islands. Having multiple kitchen islands is a trend that's gaining popularity for its convenience, as one island can be used for cooking, the other for dining or hosting guests.
Sensory Design to Soothe the Soul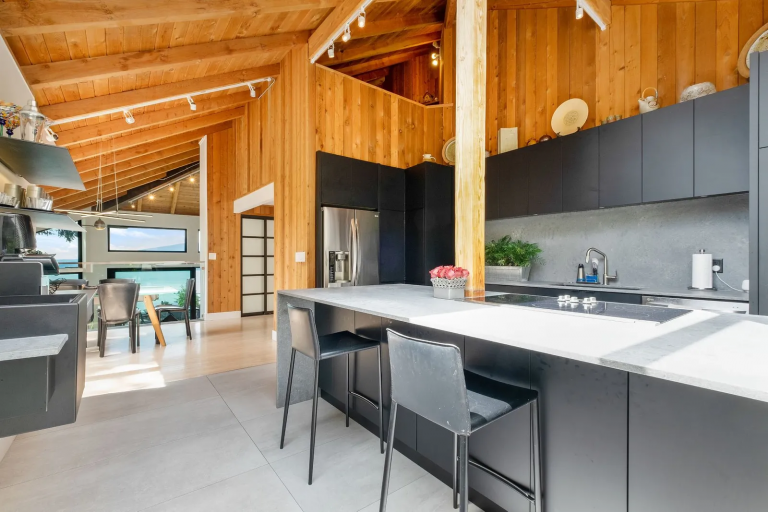 Craig Doherty – Sotheby's International Realty Canada
Kitchens are often associated with hustle and bustle, but there's an increasing desire to make it a soothing space for purposeful, calm cooking. This mood can be achieved with design that features monochromatic color schemes, earthy or natural finishes, and a minimalist aesthetic free from countertop clutter. As an example of a peak sensory space, this Vancouver home with expansive ocean views carries the feel of its lush Pacific Northwest surroundings into the kitchen, showcasing gray slate floors and beautiful wooden accents to create a truly Zen experience.
Equipment for Impressive Entertaining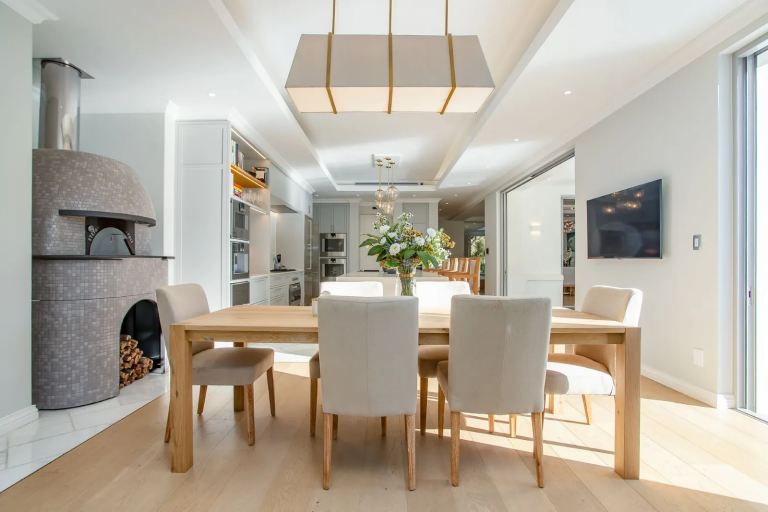 Chris Cilliers – Lew Geffen Sotheby's International Realty
Using the kitchen as a social space, and not just for preparing meals, is becoming ever more popular—and when the kitchen is as exceptional as the one found in De Zalze Winelands Golf Estate in Stellenbosch, South Africa, there's no reason to gather anywhere else. In addition to the premium appliances from Gaggenau and Miele, the home also features a Stefano Ferrara pizza oven and an indoor barbecue for delighting guests with exceptional meals. Getting together is more important and treasured than ever, and socializing at home in a warm and welcoming kitchen is the ideal way to do so.
Temperature Control for Refined Taste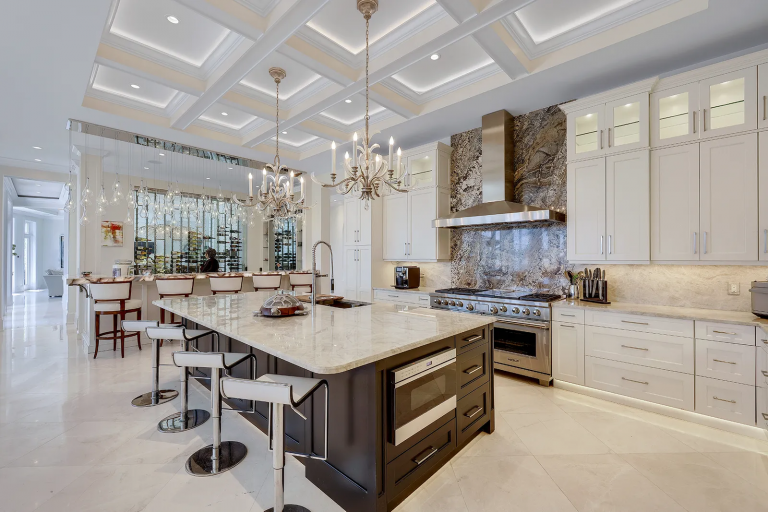 Rebecca Sinatra – Premier Sotheby's International Realty
With all that technology can do nowadays, impeccable temperature control is an expectation in the kitchen. When it comes to cooling, of course there are temperature-controlled fridges to guarantee fresh produce, but also chilled cellars with humidity control, and convenient wine walls—like the one found in the gourmet chef's kitchen of this timeless Naples, Florida estate—that ensure wine is perfectly stored until ready for serving. Conversely, temperature sensor technology in ovens can gauge and adjust heat for optimal cooking times to produce a flawless dish each and every time.
For those who love to cook, the kitchen is an at-home sanctuary. It's a space for inspiration, creativity, and for entertaining and feeding loved ones, so it demands a certain efficiency and excellence. These five tasteful kitchen trends serve up style with substance, and help guide the home chef on their culinary journey.