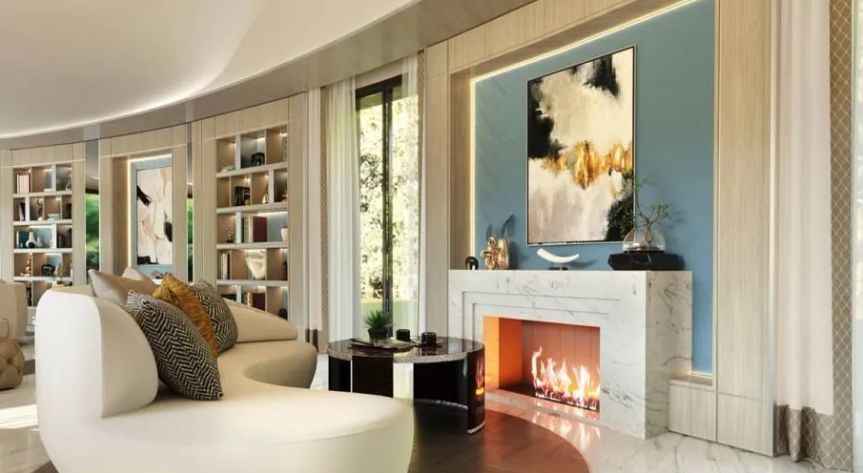 In the world of interior design and residential architecture, some things are meant to remain the same forever while others are in constant flux and change.
Looking at the upcoming 2023 interior home design trends, luxury, emotion, and nature are undoubtedly triumphant elements.
What is in fashion speaks to our style and aesthetic and how we want to live. And while trends are usually a slow and steady shift toward a new way of life, 2023's trends are definitely serving this purpose.
In 2023, we are bound to see old trends making their way back to interior settings, along with evolving trends that have been around for quite a while and, of course, fresh new trends making their statement.
What is also important to know is that interior design trends come in many different styles throughout the years. With the help of experts such as residential architects and interior designers, you will be able to pinpoint which trends match your personal style and that of your home.
Now, are you ready to discover what's in vogue?
7 luxury interior design trends for 2023 and how to apply them
1. Maximized natural light
Elements that benefit human functioning are coming in strong in Interior design trends in 2023. Amongst them is natural light, which is a magnified aspect in current and coming designs.
Maximizing natural light can be easily achieved by installing big, bare windows and reflective surfaces. A fantastic way to further accentuate natural light is by focusing on white and bright palettes for the interior design.
It is important to note that more daylight equals improved sleep patterns, focus, and mood. Plus, it helps us produce more vitamin D.
JA Architecture
2. Oversized pendants
Lights are becoming pieces of art with the shift toward over-scale light fixtures that have become very decorative and are nowadays treated as the focal point of a room.
When adequately added to the right setting, boldly sized lighting can grab anyone's attention and give the interior space the designer edge it was missing.
So, say goodbye to those three small pendant lights over your kitchen island and embrace that luxurious go big or go home trend.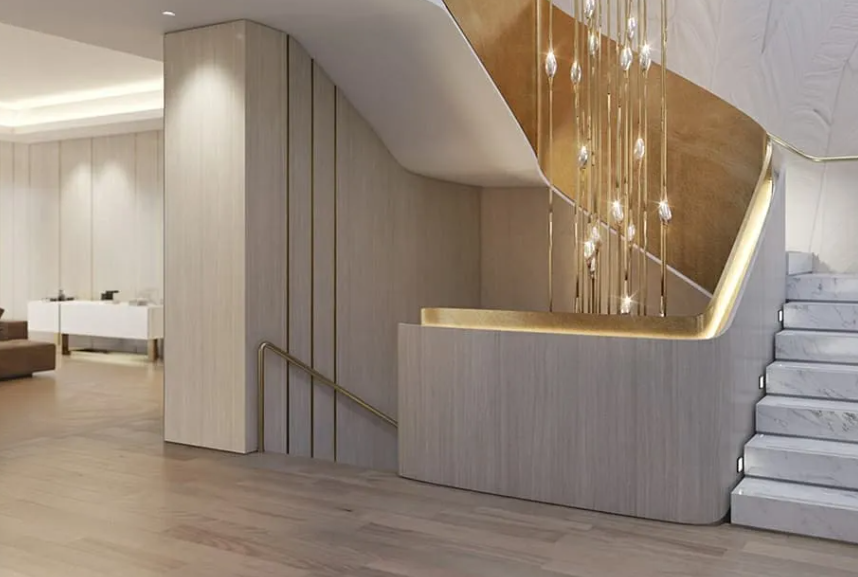 JA Architecture
JA Architecture
3. Outdoor-inspired interior
Outdoor-indoor blends are one of the stars of 2023 interior design trends as green and biophilic design grows.
Interior palettes are moving away from artificial colors and leaning more toward hues that are easier and gentler on the eye. Therefore, interiors are flowing seamlessly from and to their outer surroundings.
The influence of the outdoors goes beyond indoor color palettes. It is also reflected in furniture design and the interior setting of the space.
The impact of a building's location on the interior setting is showing now more than ever. Whether inspired by mountainous or arid environments, local products can, to a certain extent, dictate the look and feel of furniture, decor, and ultimately, an interior.
JA Architecture
4. Gentle gold
If you love earthy and neutral palettes but are looking to upgrade your interior feel while staying true to your taste, then this trend is perfect for you.
Combining the richness of a golden hue and the grounded feel of sandy tones, you can Introduce a more organic version of sparkly metallics with warm and gentle gold; the ideal alternative, and complement to, traditional neutrals.
JA Architecture
JA Architecture
5. Multifunctional homes
Multifunctional homes are surely on top of the list of 2023 interior design trends. With the rise of bespoke architecture and interior design services, your home will cater to your everyday activities as well as entertainment and exercise, or whatever you wish for.
Thanks to customized interior spaces, get ready to see more luxury game rooms, gyms, home theatres, saunas, and more.
JA Architecture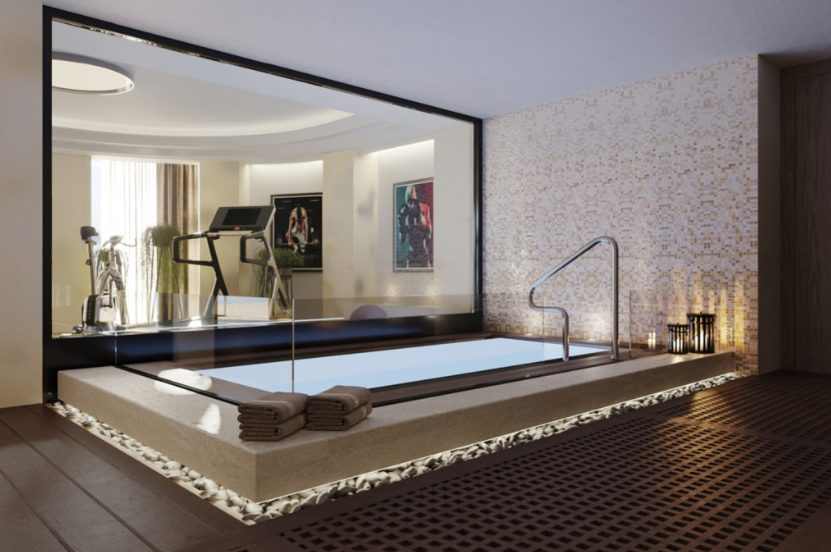 JA Architecture
JA Architecture
6. Say yes to curves
Curved décor is one of the most appealing design trends of 2023, so you're going to want to keep an eye on that one.
From crescent sofas to egg chairs and circular rugs, this trend is taking center stage bit by bit. If you are still new to curved shapes in interior design, you can start by considering smaller pieces such as curved wall art or curved mirror. Once you feel ready to delve into this trend fully, you can aim at larger pieces, making them the room's focal point.
Whichever you decide, you must know that studies have shown that curved designs and furniture can have a positive impact on well-being, evoking emotional responses such as calmness, contentedness, and even hopefulness.
JA Architecture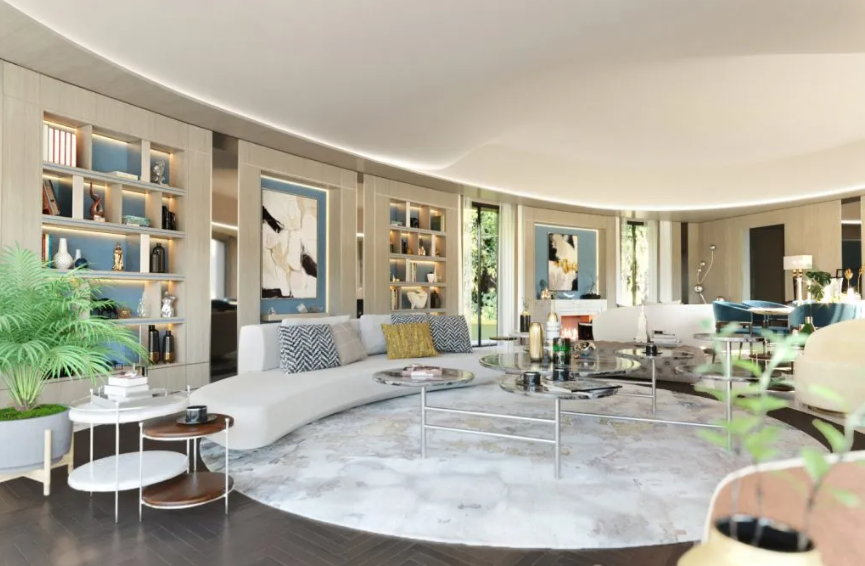 JA Architecture
7. Tranquil blue
Interior design color trends for 2023 are undoubtedly leaning toward soothing palettes. With its turquoise-like hue, calming blue will make its way to interior settings as it brings to mind clear, tranquil waters which can have tremendous psychological and emotional benefits.
Tranquil blue hues evoke a sense of calmness and create a relaxing effect in any room you roll them into. So, if it is serenity you are looking for, this color scheme should be your go-to choice whether you are designing a bedroom, meditation room, or even study.
If you need more inspiration for décor styles and interior trends, 2023 will help you reconnect with the idea of decorating for well-being in the home, all while applying luxury and reflecting your emotion into any setting throughout your rooms.
JA Architecture
(Pictures and article by JA Architecture October 19, 2022)