These are some of the most beautiful wine cellars! Sometimes it's okay to dream, right?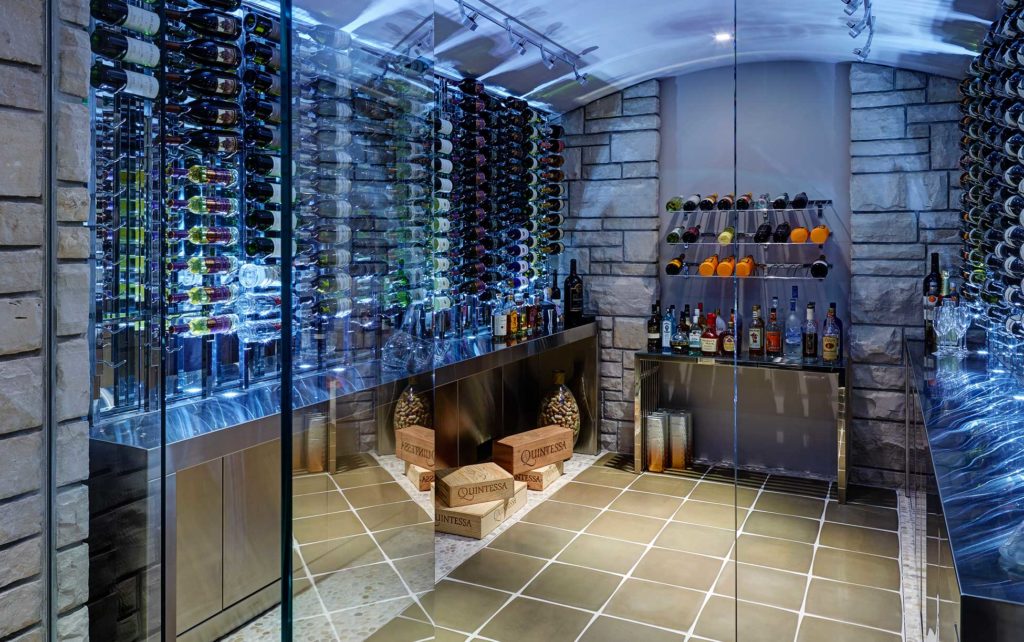 I think all wine lovers wish that one day they could build themselves a multi-functional (and stacked to the ceiling) wine cellar in their home. Some of the architectural design put into these cellars is unbelievably detailed and intricate with beautiful finishes. As a big wine lover, I find it hard not to stare at these beautiful wine cellars for hours.
Clean, Simple and Stacked With Wine to the Ceiling
Tucked away inside a San Francisco home from the 1960s, this wine cellar is constructed with stainless steel and Lucite in order to house and collect wine. There's something so clean and classic about this design.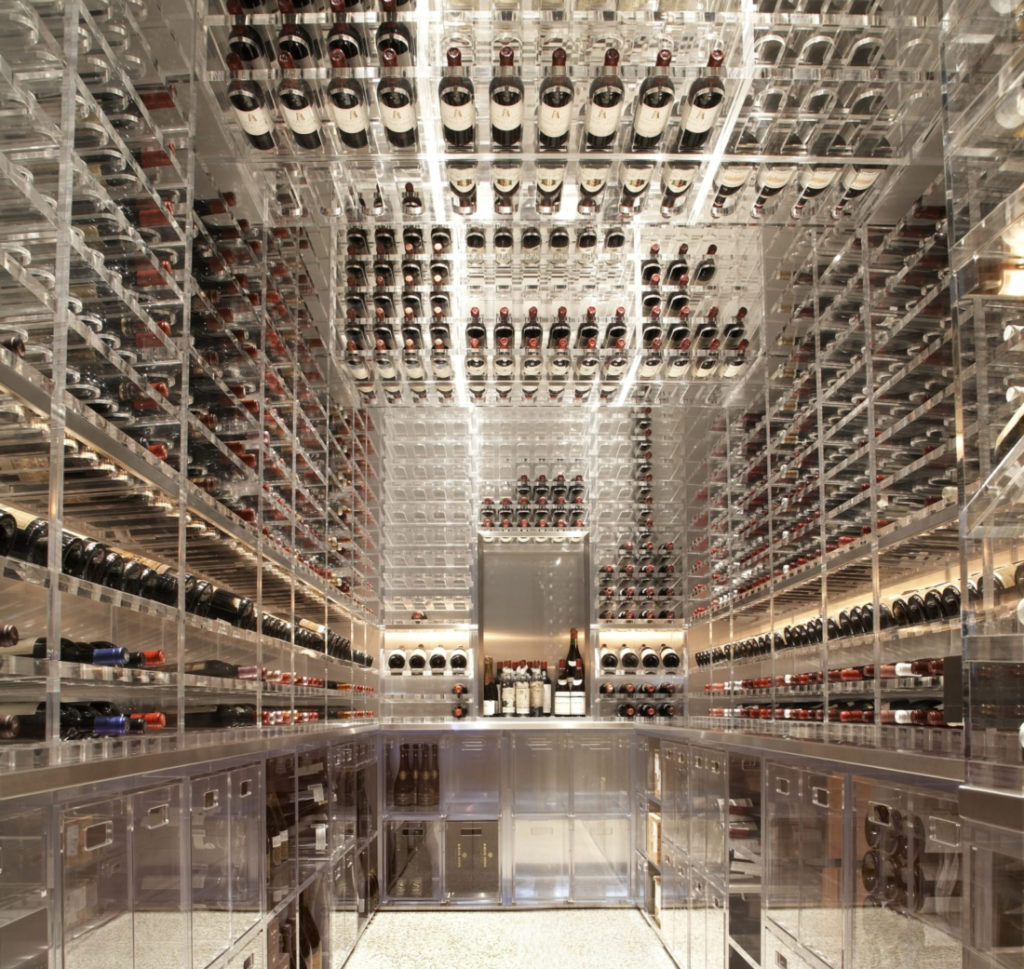 Cool & Cozy Brick Wine Cellar
The sectional couch and wooden table are nice touches for adding an element of comfort to this space. I envision this wine cellar being in the basement of a modern yet classic farmhouse somewhere in the Welsh countryside – just my thought though.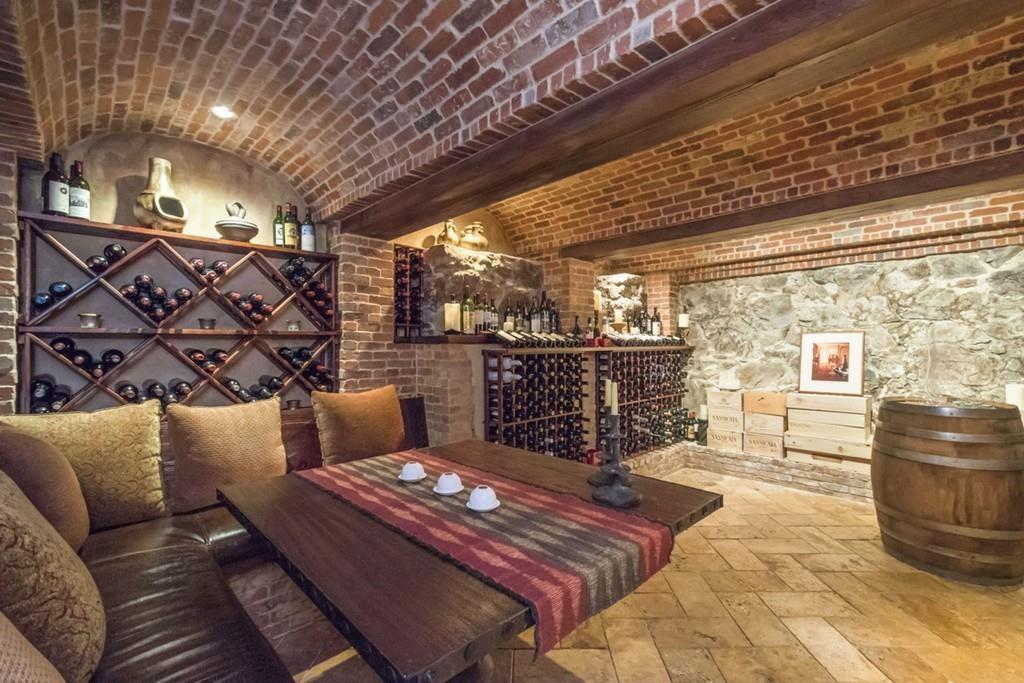 Sleek, Climatized Wine Cellar for Minimalist Home
The curvature of the glass, how it's built into the wall with climate control settings, and just simply how it blends into the house are the big reasons to love this custom wine cellar.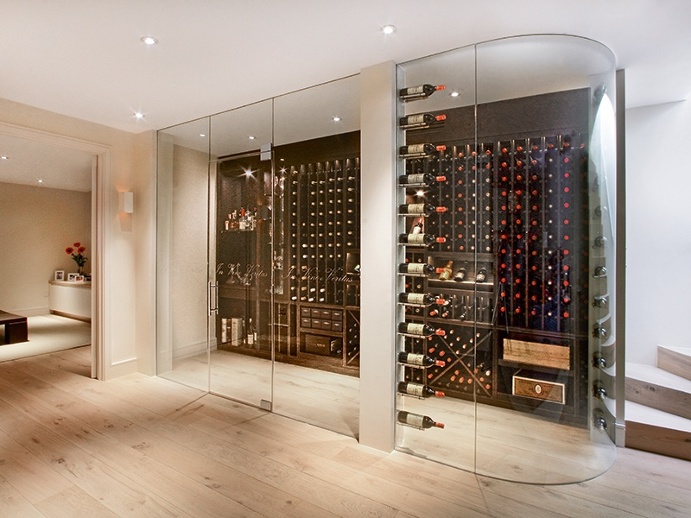 The James Bond-esque Trap Door Wine Cellar
This is so innovative!  When space is at a premium (and cost is no concern), building a custom, glass trapdoor wine cellar is definitely a luxurious way of making room for your wine collection.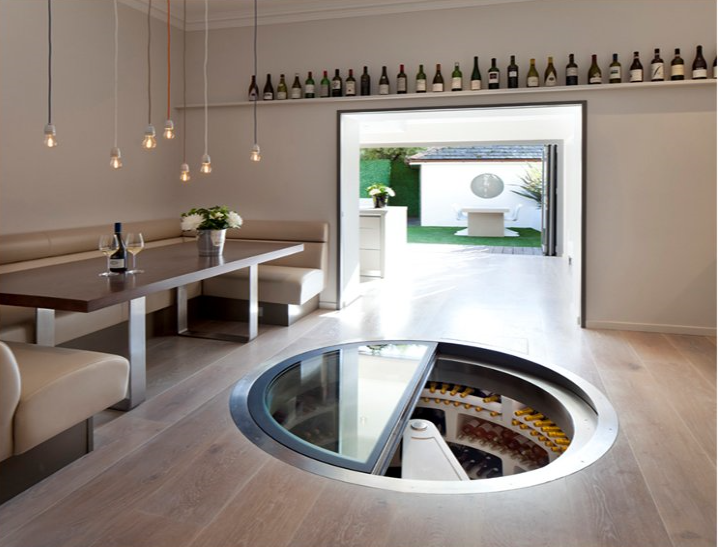 Nostalgic Wine Cellar with Wooden Details
When picturing a classic wine cellar, this might be what you envision. The wooden fixtures and stone walls seem to perfectly encapsulate what a traditional wine cellar would feel like, and the table/chairs are the ideal place for entertaining.  I would love to host a tasting party in this room!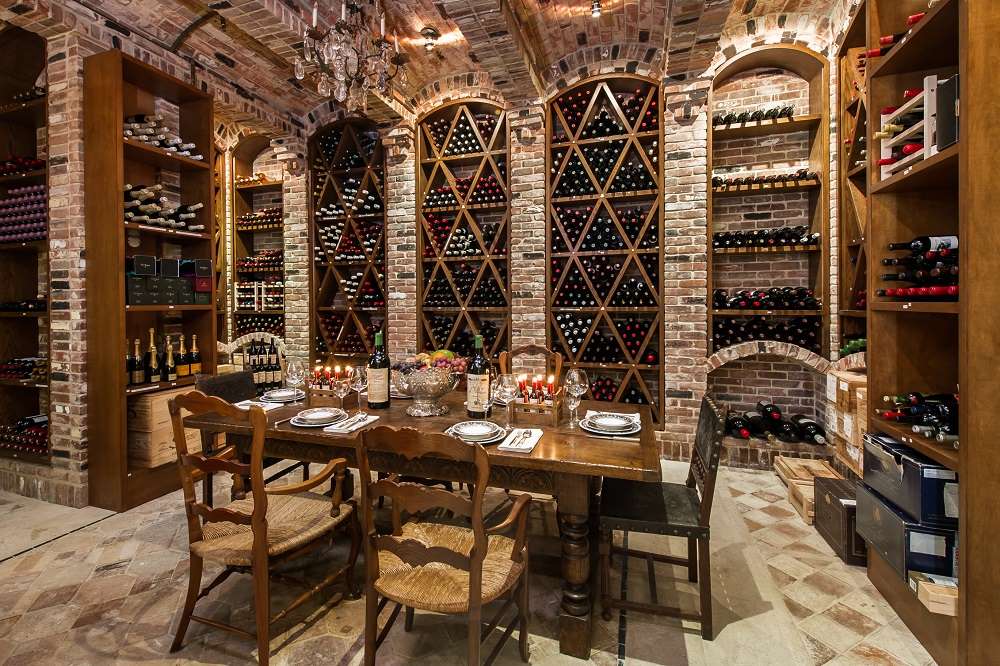 Modern Take on Classic Space
Located on the Westside of New York, the wine cellar of this $37 million dollar (and 11,000 square foot) home is a sight to behold. It features a custom climate control system, back-lit LED walls and classic brick walls and arched ceilings to tie the room together.
Climate-Controlled Cellar with Built-in Wine Bar
Another wine cellar with built-in entertaining facilities, this modern, climatized cellar has a wine bar built next to it if you'd like to host your own tastings with guests (or for a solo experience).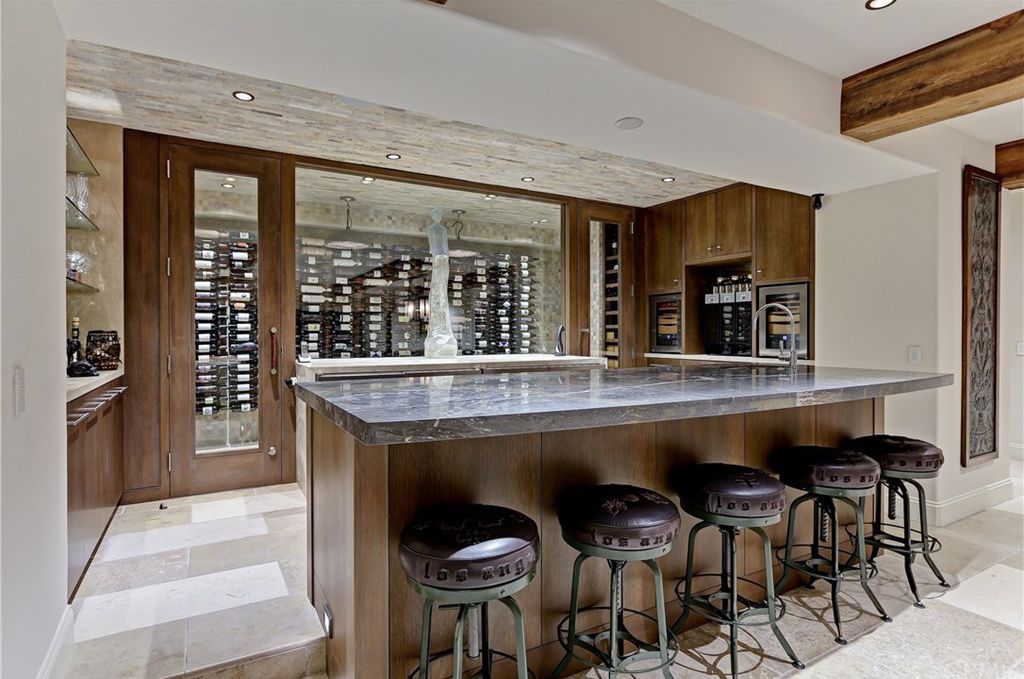 An Eye for the Italian Flair
With a six acre European-style estate, this Atlanta, Georgia home is a sight to behold. Most notably is the spectacular wine cellar, which has a custom climate system to keep the temperature at 59 degrees and was built using centuries-old Italian tiles.