March and April are some of the best times to take a vacation—and not just because the schools say so. These transitional months bring about (relatively) mild weather, great hotel packages, and even a flight deal or two. And while Cancun and Amsterdam were great in our college years, here are some spring break destinations for actual grown-ups.  Whether you want to tour Northern Iceland, sip wine in Colorado, or lounge on your own private beach in Anguilla, here are a few spring break destinations that are perfectly refined. (But if you end up doing a tequila shot or three, there's no judging.)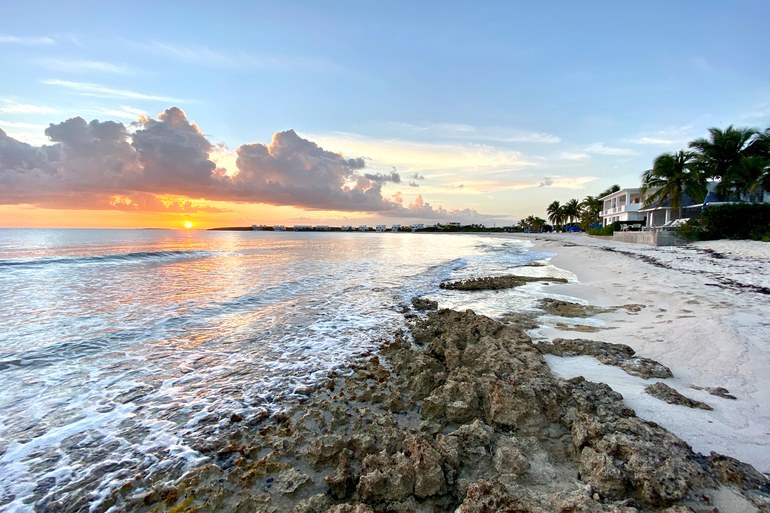 Anguilla
While hoards of coeds often flock the the Caribbean during spring break, Anguilla manages to stay consistently uncrowded and laid-back. The eastern island (located about six miles from St. Martin) was hit hard during the 2017 hurricanes, but has managed to rebuild much of its infrastructure—in fact, the recovery efforts have created a sense of palpable pride and togetherness across the 12-mile-long territory. Visit now to enjoy some of the best beaches in the Caribbean (Shoal Bay is a notable standout), and delicious local dishes like crayfish and johnny cakes. Make sure to pay a visit to Sandy Island Restaurant—a sand bar you can only reach by boat—to fill up on seafood and pork ribs before lounging with a cocktail on the table-side beach chairs.
Stay here: Fresh off a post-hurricane renovation, Altamer Resort is a private villa located on an enviable stretch of Shoal Bay West (you probably won't see another single soul during your stay). Aside from its Myron Goldfinger-designed exterior, walls adorned with curated paintings, and five spacious bedrooms overlooking the sea, the property provides a private stay with curated concierge services—including the "beach concierge" option, complete with a personal butler to set up umbrellas, beach chairs, and a picnic lunch on any Anguilla beach of your choosing. For a more traditional resort stay, book an oceanfront villa at Zemi Beach House, located on Shoal Bay East. While every room on the resort has amenities like 24-hour room service, comfortable and breezy interiors, and Malin + Goetz bath products, the villas have private plunge pools and direct access to the gorgeous beach (if you're on the ground floor, of course). Another perk? The property's incredibly luxe and relaxing spa that includes Anguilla's only hammam.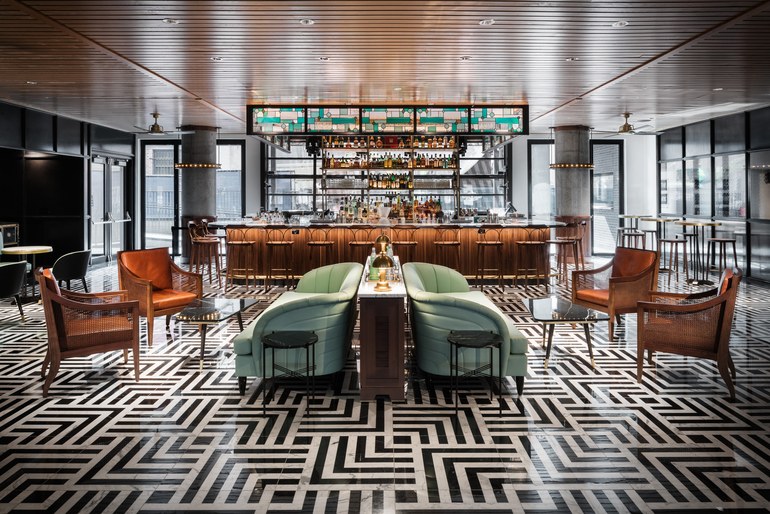 Denver
The winter-spring seasons in the Rockies always attract ski buffs hoping to get in a few runs before the snow melts. And while we're fans of a ski-themed spring break as much as anyone, there are tons of reasons to visit Colorado aside from winter sports—particularly in and around Denver. Starting in March, travelers can enjoy special programs at several of the city's institutions, including guided forest bathing walks at Denver Botanic Gardens and an "American western frontier" exhibit at the Denver Art Museum. And let's face it: There's never a wrong time to explore the city's incredible restaurant scene.
Stay here: The Maven Hotel is currently offering a "Mavens of Wine" package, which sends guests on a curated wine crawl through Denver's Dairy Block micro-district (stops include Blanchard Family Wines and Denver Milk Market). After filling up on wine and cheese, head back to the Maven to enjoy the hotel's art collection and loft-style rooms with floor-to-ceiling windows.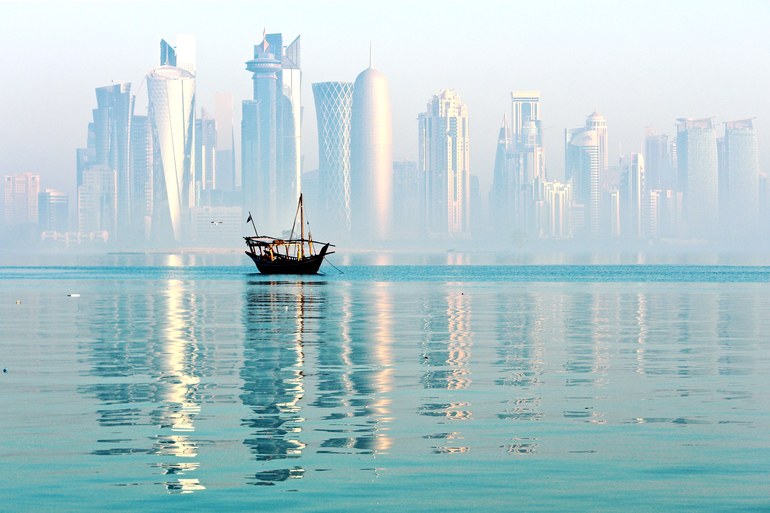 March is one of the last months to visit Qatar before the temperatures soar (you'll still get some 80-degree afternoons if that's your jam), but there are other, non-weather-related reasons to visit, too. First of all, the Middle Eastern nation is extremely accessible, with Qatar Airways offering 77 direct flights weekly from major U.S. cities—and Doha International Airport is only three miles from the city center. (Bonus: Americans don't need a visa to visit.) Speaking of Doha, the capital city is worth staying in for at least a few days, thanks to a steady stream of shiny new hotels, splashy restaurants, and impeccably-designed hotels glittering like gems along its Persian Gulf skyline. Save space in your itinerary to visit the Jean Nouvel-designed National Museum of Qatar, which celebrates its one year anniversary this March.
Stay here: You can't do much better than the Mondarian Doha. "The [hotel] is not a mirage," writes Jenna Scatena for Traveler. "But it is a veritable Dutch-Qatari take on "Alice in Wonderland"—or at least designer Marcel Wanders' version of it. The famous Dutch designer spun this gleaming new 26-story hotel into a whimsical ultra-modern hotel. Everything from the pearl-white lobby with surreal tree sculptures and the opulent bridal suite with a private 24K gold elevator to the rooftop indoor pool that's capped with a stained-glass dome skylight is a visual feast."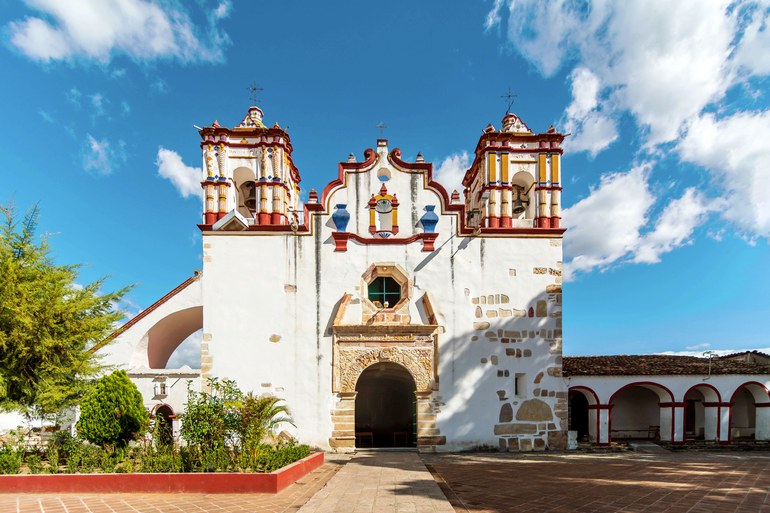 Oaxaca, Mexico
Far from the coastal spring break hubs of Cancún and Cabo San Lucas, Oaxaca, in south-central Mexico, is one of the most important cultural hubs in the Americas. The winter-dodging crowds start to thin out in March and April, giving you some space to fully explore the region's budding design scene, craft revolution led by female entrepreneurs, and incredible cuisine. Secure a table at Alejandro Ruiz's Casa Oaxaca for traditional dishes and cocktails, then head to the streets for delicious tacos and moles served from food trucks. Outside the city, the gorgeous Hierve el Agua calcified waterfall remains one of the most popular day trips.
Stay here: Oaxaca's hotels have traditionally been split between and dated B&Bs, but a few openings in recent years are closing the chasm. Editor Megan Spurrell recommends six-month-old Escondido Oaxaca, the latest from beloved Mexican brand Habita. The design-led hotel has a distinctly Oaxacan look and feel (think thatched-roof palapas and aquamarine hammocks), and just 12 rooms right in the city center.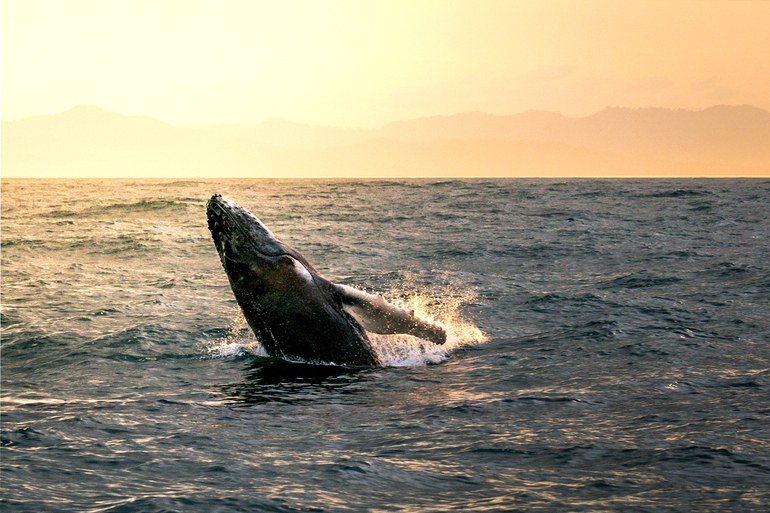 Samaná Bay, Dominican Republic
The Dominican Republic is by no means an under-the-radar spring break destination, but the country still manages to have a few hidden gems here and there. Case in point: Samaná Bay, located along the northeast coast. The clear waters on the Samaná peninsula are ideal for snorkeling and diving, but from January through March, the ocean belongs to the 1,500-2,000 humpback whales that birth and nurse their calves in the bay. Head there before the season ends to participate in some next-level whale watching expeditions led by conservationist Kim Beddall (she's been leading the informative tours since 1983). If you aren't able to catch a boat excursion, you can observe the whales from land at the Punta Balandra observatory, located about nine miles northeast of Santa Bárbara de Samaná.
Stay here: Voted one of the best hotels in the world in our latest Readers' Choice Awards, The Peninsula House sits on 15 verdant hillside acres on the Samaná Peninsula. Beautiful rooms in earth tones have Brazilian hardwood floors, antiques such as Chinese bamboo storage trunks and Indian ivory cabinets, and mahogany soaking tubs. Enjoy drinks on the terrace or head to the Beach Restaurant for a seafood lunch. It's only a few miles—and a free shuttle ride—from the main hotel.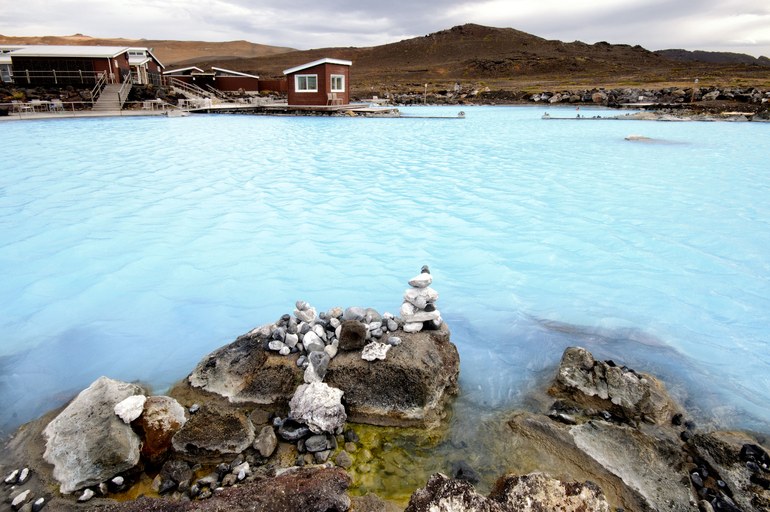 Northern Iceland
Iceland is easily one of the world's most popular tourist destinations, but most visitors tend to stick to Reykjavik and the Blue Lagoon in the southern half of the island. For something different (but equally compelling), head up the Arctic Coast Way—a route that received a major rebranding last June—and visit the village and islands located along the 560-mile coastline spanning from Hvammstangi to Bakkafjörður (high-season in the area doesn't begin until April, so enjoy discounted hotel rates before then). You can easily rent a car and explore the region yourself; but if you don't feel like going into planning overdrive, consider booking the "Iceland Adventure" tour through EF Ultimate Break. The seven-night tour will take you through the highlights of the southern Golden Circle, but then veers up through the eastern fjords, Möðrudalur Oraefi desert plateau (including stops at Dettifoss and Mývatn geothermal hot springs), and Akureyri village.
Stay here: The Iceland Adventure tour includes accommodations; but if you decide to do the trip on your own, check into one of the region's Airbnbs (writer Ashlea Halpern recommends one of the cute cottages in Siglufjörður) or Fosshotel Mývatn near the hot springs.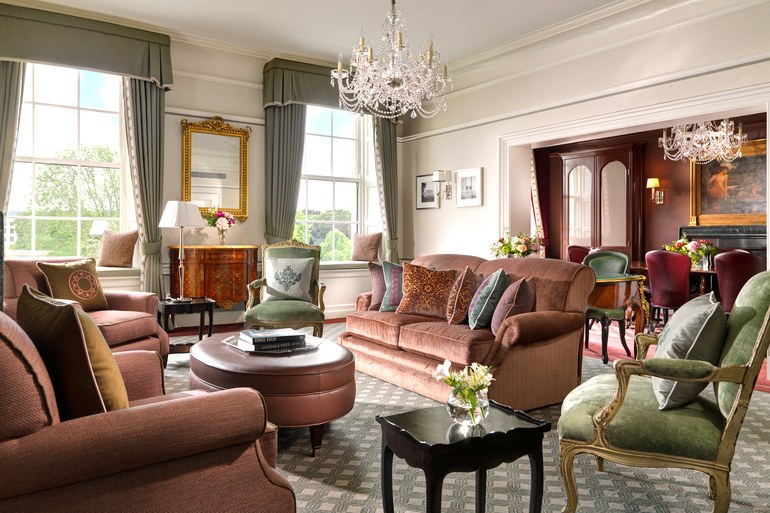 Dublin
Early spring in Dublin is, quite frankly, awesome. There's obviously the epic St. Patrick's Day celebrations, which you'll either want to incorporate into your travel plans or avoid completely, depending on your tolerance to crowds and alcohol, but you can still enjoy the city's many restaurants, pubs, and museums (including theMuseum of Literature Ireland, which just opened near St. Stephen's Green). You can also take daily, all-day tours of some Game of Thrones filming locations around town, including a two-mile walk through Tollymore Forest and a stroll through Old Castle Ward (aka Winterfell).
Stay here: This March, The Shelbourne (arguably Dublin's most iconic hotel) is inviting guests to discover their Irish roots with Helen Kelly, a leading genealogist and world's only "Genealogy Butler." Kelly will help visitors find their family records and educate them on how to continue their Irish family history research. Once you're in touch with your roots, we're guessing you can enjoy the Shelbourne's old-school opulence with a newfound sense of adventure and pride.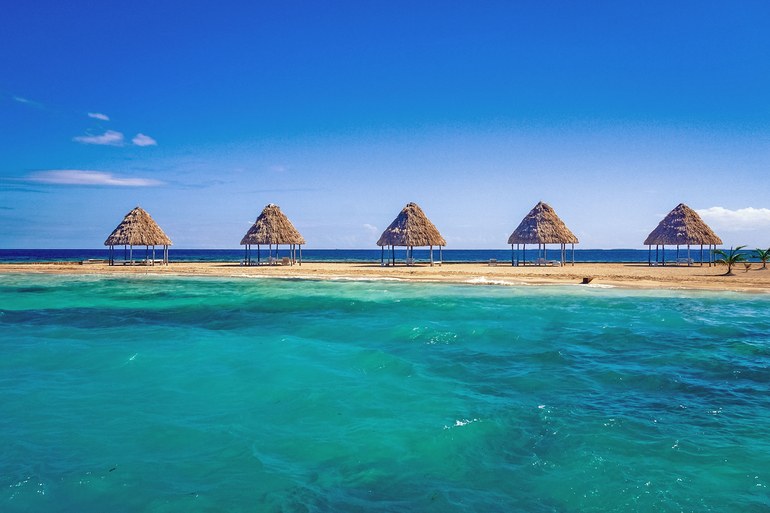 Belize
Just down the Caribbean coast from the Yucatán with a fraction of the tourism, Belize has transformed from a backpacker haven into a luxury destination over the past few years—and it's only a five-hour flight from New York. There are tons of buzzy new resorts all over the country, but that doesn't mean you can't find rugged outdoor adventures if you know where to look: We're talking rappelling into cenotes, climbing ancient Mayan ruins, and taking a nighttime crocodile-watching tour through Ambergris Caye. And don't forget that Belize sits on the world's second largest living coral reef, so snorkeling with sharks and scuba diving the famous Great Blue Hole are both viable options.
Stay here: Up north in Ambergris Caye, Mahogany Bay from Hilton's Curio Collection is a family-friendly jumping off spot for many of the outdoor activities listed above. For some more relaxed moments, the resort's private Beach Club (accessible by water taxi every 30 minutes) is a joy to spend time at—especially in one of the hammocks or private cabanas suspended over shallow water.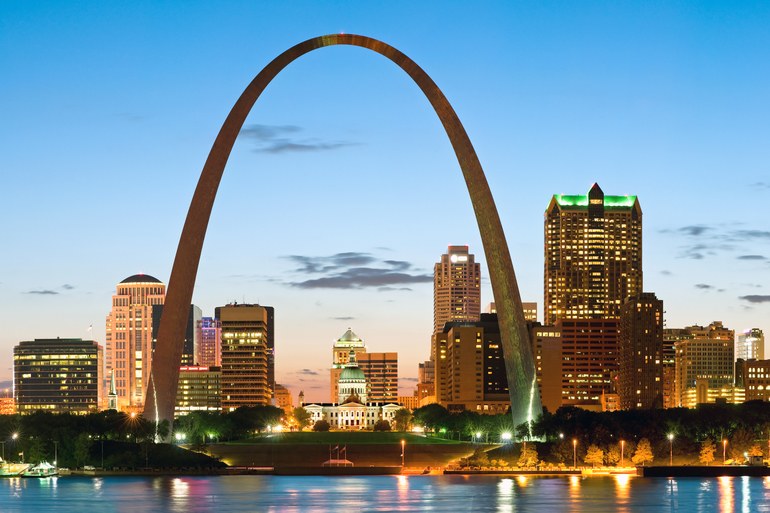 St. Louis
We recently dubbed St. Louis one of the best weekend getaways in the country, and that designation certainly applies to a quick spring break vacation. The Midwest city probably brings to mind visions of smoke, ribs, and brisket, but it's so much more than just a barbecue city—in recent years, it's become a veritable foodie paradise. Take your pick from ramen bowls, po' boys, and small Italian plates (and yes, barbecue), then burn off those calories at the massive Forest Park, which should offer perfect weather come March and April. Should you get a random cold front during your visit, head indoors to the two-month-old St. Louis Aquarium or seriously cool/quirky City Museum.
Stay here: Downtown is a visitor's best bet for proximity to local attractions and a dose of Midwestern hospitality. The Four Seasons St. Louis is a getaway in its own right, with a cabana-lined outdoor pool, full-service spa, and spacious, well-appointed rooms—many of which provide direct views of the Gateway Arch.