The necessary physical distancing and economic impacts associated with COVID-19 have clearly impacted home sales and listings throughout April 2020. The Toronto Regional Real Estate Board reported 2,975 residential transactions for the month of April through TRREB's MLS® System in the Greater Toronto Area (GTA). This is a decrease in sales volume by 67 per cent compared to April 2019.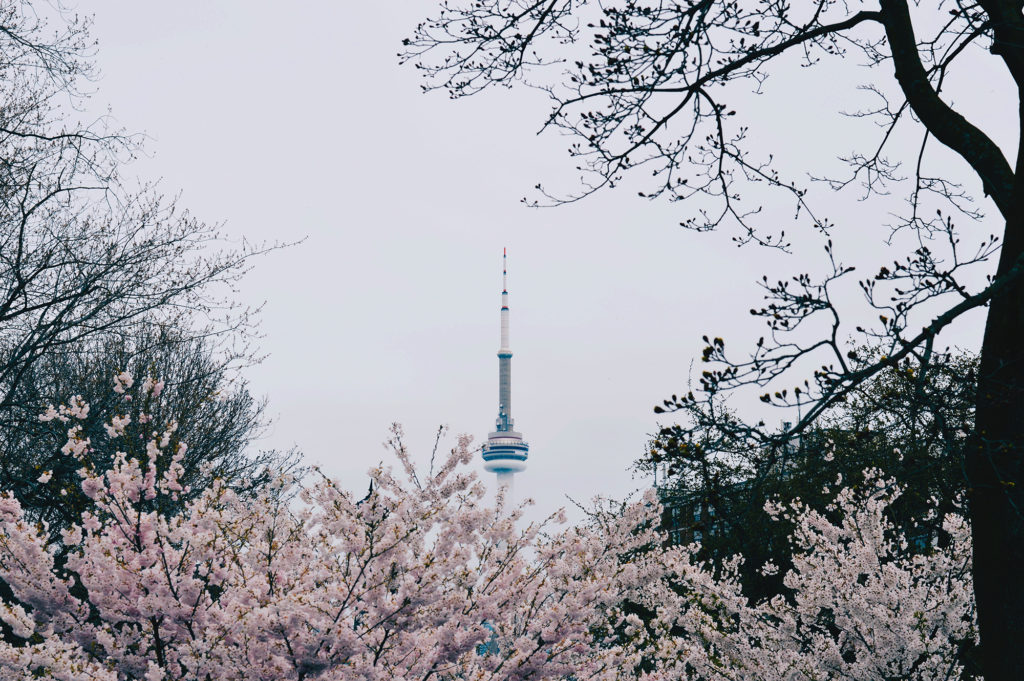 REALTORS® have become very innovative through technology during these times to facilitate transactions with 3D virtual tours, live stream virtual open houses and the use of electronic forms wherever possible. I expect the use of these types of technology will become the norm while physical distancing remains in place for the foreseeable future.
Sellers have not been anxious to put their homes on the market either during these uncertain times. Last month, new listings fell to 6,174 from 17,212 in April 2019 resulting in a 64 per cent decline. The lack of listings continues to keep the market conditions tight.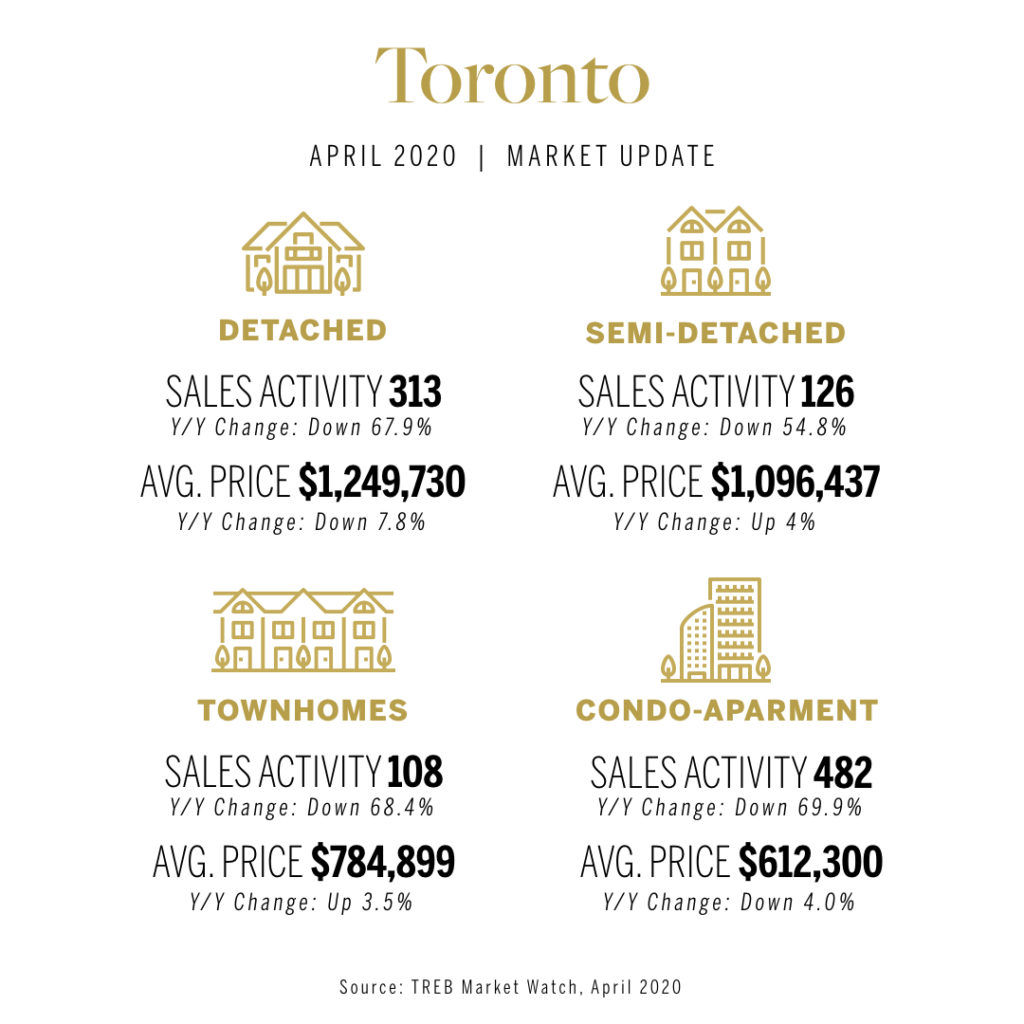 With respect to prices, the average selling price for April 2020 transactions for all home types in the GTA was $821,392. An increase of 0.1 per cent compared to the average price of $820,373 reported for April 2019. Looking at the City of Toronto, the average price for all home types was down 3 per cent year over year. The semi-detached and townhouse market segments experienced annual average price growth above the rate of inflation. The condominium apartment and detached segments experienced year-over-year price declines on average.
The trend for the MLS® Home Price Index Composite Benchmark, which had been on an upward trajectory since the beginning of 2019 flattened in April. On a year-over-year basis, the Benchmark was up by 10 per cent. The MLS® HPI indices represent prices for typical homes with consistent attributes from one period to the next. The fact that the MLS® HPI was up year-over-year by a greater rate than the average selling price suggests that the share of higher end deals completed in April 2020 versus April 2019 was down and most of the transactions are at the lower end of the market.
Jason Mercer, TRREB's Chief Market Analyst commented, "When thinking about home prices, it is important to remember that the pace of price growth is dictated by the relationship between sales and listings. So, while the onset of COVID-19 has understandably shifted market conditions and resulted in average selling prices coming off their March peak, there has continued to be enough active buyers relative to available listings to keep prices in line with last year's levels".
Conditions in the GTA rental market have also changed since the first quarter of 2020. Rental transactions reported through TRREB's MLS® System were down on a year-over-year basis in April for both one-bedroom and two-bedroom condominium apartments. One-bedroom condominium apartment rental transactions were down by 57.9 per cent to 754; two-bedroom rental transactions were down by 54.4 per cent to 489.
The average rents for one-bedroom and two-bedroom apartments were down on a year-over-year basis in April 2020 as well. The average one-bedroom rent was $2,107 a drop of 2.7 per cent compared to April 2019. The average two-bedroom rent was $2,705, a drop of 4.1 per cent compared to April 2019.
We are in unprecedented times and as such, past recessions and recoveries do not provide a guide as to how the housing market will recover from the economic impact of the COVID-19 pandemic. A significant factor for the housing market recovery will be a broader reopening of the economy, which will result in an improving employment picture and a resurgence in consumer confidence. On that front, it is both encouraging and reassuring the province is taking very measured and carefully monitored steps towards safely opening some parts of the economy. Our new normal will continue to unfold over the coming months and I will continue to keep you updated on how our market is repsonding.