With its warm, earthy tones, Aegean Teal will bring comfort to your home-and it is so soothing!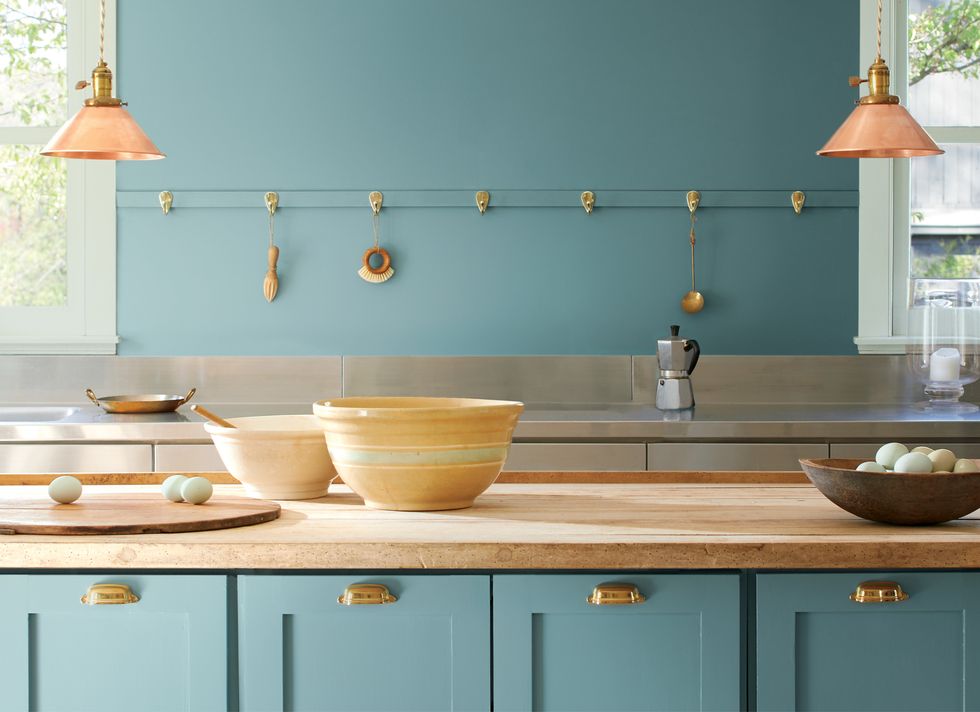 If the past year has taught us anything, it's that our homes can be incredibly versatile. Over the past few months, your space has likely doubled as an office, a classroom, and the hottest restaurant in town. So it's only fitting that Aegean Teal, which has just been announced today as Benjamin Moore's Color of the Year for 2021, is equally adaptable.
"It was a hidden gem in our collection," explains Andrea Magno, Benjamin Moore's director of color marketing and development. "We fell in love with it for its depth, complexity, and versatility."
A blend of blue and green, with subtle hints of gray, Aegean Teal is a mid-tone that offers endless possibilities. The rich shade has a certain amount of saturation that will satisfy color enthusiasts, while its earthy quality makes it eminently usable in any home environment.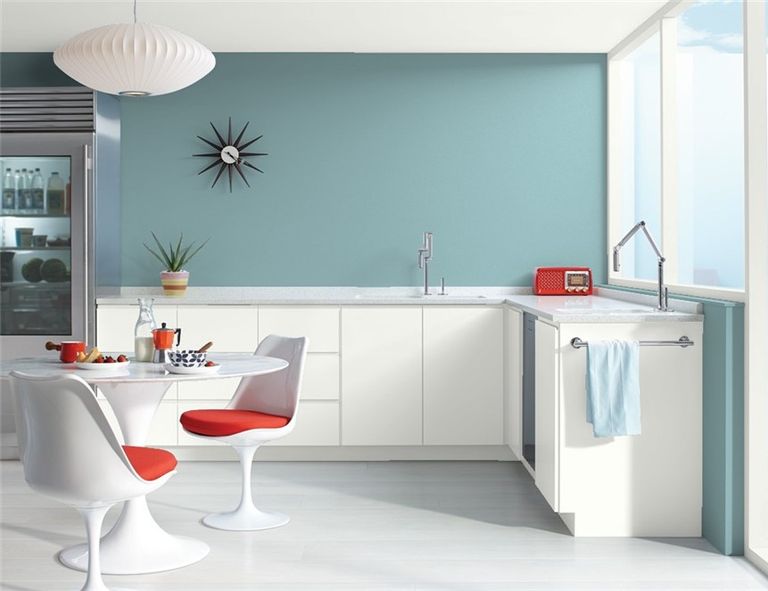 Benjamin Moore's 2021 Color of the Year, Aegean Teal.
"It has a softened, casual elegance that is really inviting," Magno adds. "You can use it in so many different ways in the home."
While Aegean Teal might seem like a departure from First Light, Benjamin Moore's 2020 Color of the Year, the brand's color and design manager Hannah Yeo argues that it's a continuation of an emerging trend.
"We know color trends don't end when the year ends," Yeo explains. "It was important for us to continue the conversation we had about this new concept of the home with the dawn of a new decade. We [found] that flexibility in the home is so important, especially today."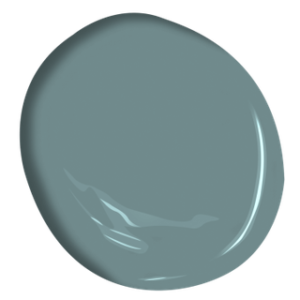 Benjamin Moore started the selection process for this color in late 2019 and chose Aegean Teal in January—long before the COVID-19 pandemic was in full force and shelter-in-place orders were in effect. But despite the turn of events, Aegean Teal feels just as relevant today as it did earlier this year. After a year like this, the blue and green tones will bring an invigorating yet soothing spirit to our spaces.
"Amid uncertainty, people yearn for stability," Magno says. "The colors we surround ourselves with can have a powerful impact on our emotions and well-being. As the events of 2020 unfolded, we felt strongly that this color continued to resonate in the home, possibly more so as the importance and expectations of the home reached new levels. As things continue to evolve, we see this color continuing to grow in relevance and importance as we shift our mindset, and our spaces, and look toward the future."
(Elle-Kelsey Mulvey Oct. 14, 2020)