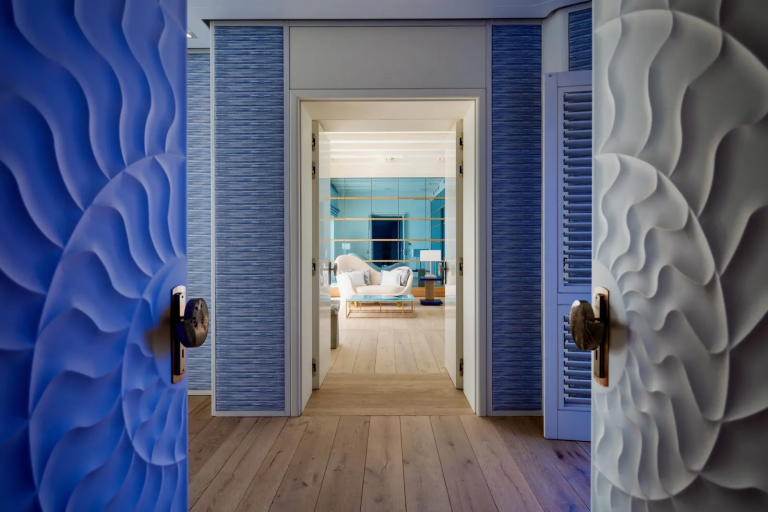 Despina Laou, Greece Sotheby's International Realty
There's nothing quite like fashion to infuse everyday life with luxury. From your personal stock of garments, jewelry, handbags, shoes, and accessories, you can curate how you present yourself to the world.
A walk-in closet or dressing room lets you peruse your entire wardrobe at leisure, and delight in the thoughtful process of putting together an assemblage that represents the true you. Here are four properties that feature particularly fabulous dressing spaces.
A Cache for Rare Collector's Items in Los Angeles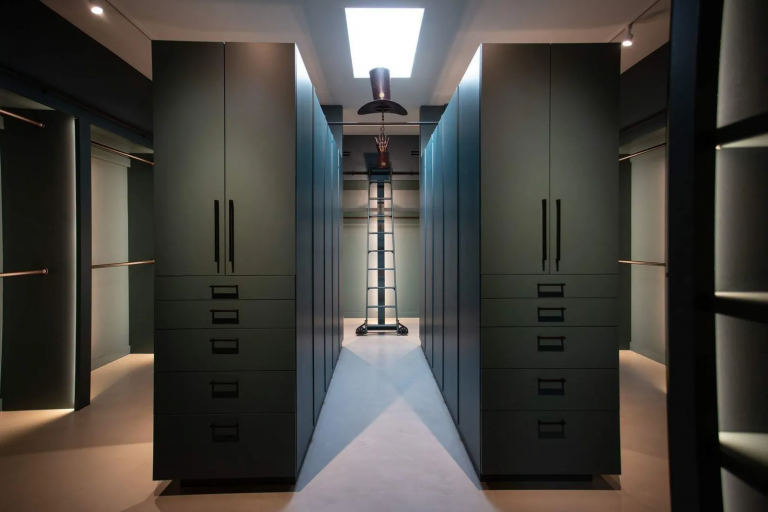 John Galich & John Galich Group – Sotheby's International Realty – Beverly Hills Brokerage
Fashion design and architecture are both aesthetic enterprises that boldly experiment with new visual styles, with the best examples becoming highly coveted trophies that appreciate in value. That's certainly the case with this California mansion, originally built as a mid-century masterpiece in 1963, before being renovated to the highest standards of modern luxury.
One of the signature features from the original construction is the magnificent dressing room—a library-like treasure trove where you can admire your clothing and accessories while storing them securely. Line the illuminated shelves with your iconic Hermès, Gucci, and Chanel bags, and exhibit your jewelry—Cartier, Dior, Bulgaria, Tiffany & Co.—in a way befitting such museum-worthy pieces. Not sure which ones to wear? Take a few favorites to the marble-top dressing table and see them shine beneath the skylight.
Your Private, High-End European Boutique in Pully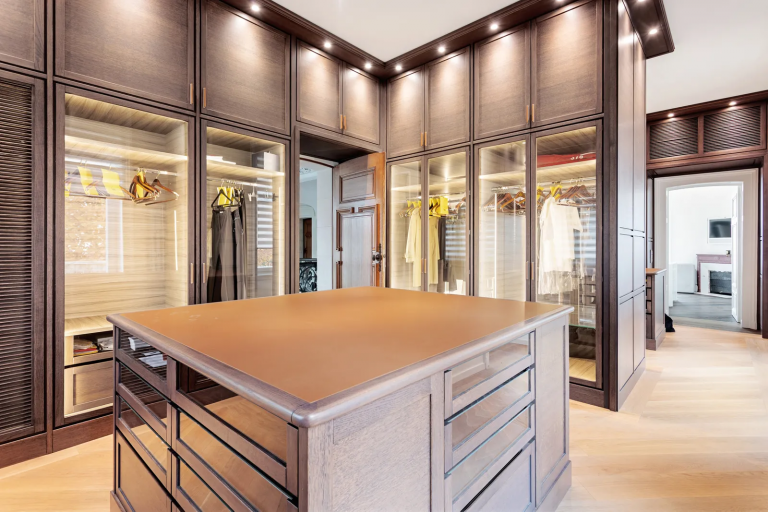 Tiffany Fraenkel-Burrus – Cardis Immobilier Sotheby's International Realty
For the true fashion connoisseur, in order to choose what to wear, you need to be able to view what to wear. That's not difficult to do in a grand walk-in closet like the one in this five-floor Swiss estate, where gleaming display cases so vividly simulate the sensation of being in a luxury boutique that you'll be half-expecting a personal shopper to bring you an espresso as you survey your shelves.
The mansion boasts the finest materials and furnishings, as evidenced by the elegant glass and wood cabinetry and bright alcove lighting. Showcase your signature watches in the middle of the space—Rolex, Patek Philippe, and Audemars Piguet—and every time you take one out, you'll feel as though you're in the atelier, examining it for the first time. Plus, with the primary ensuite adjacent, you can complete your beautification routine with comfort and convenience.
Outfits Suited to Every Lifestyle at Palma Sola Bay
Jayne Kocher – Premier Sotheby's International Realty
It's perfectly normal to swap your ensemble several times a day in a place like Florida, where you might work and shop in the city, lounge beneath the palms, explore a nature trail, and attend a beach party, all within a matter of hours. Every excursion demands a different garment—and there's no better space to get ready than in this luxe dressing room, lit by a luminous crystal chandelier and equipped with all manner of shelves, drawers, and wardrobes.
Planning for an active day? Picture your limited edition sneaker collection arrayed tier by tier—Nike's world-renowned Dunks, Air Jordans, and Air Force designs, alongside those rare releases when brands such as Nike and Supreme collaborate with design houses like Louis Vuitton. And when it's time for a glitzy cocktail hour, you can return here for your next transformation. With a social calendar this colorful, life is a catwalk, and every costume change offers a new opportunity to express yourself.
Stunning Views Meet Spectacular Shoes in Austin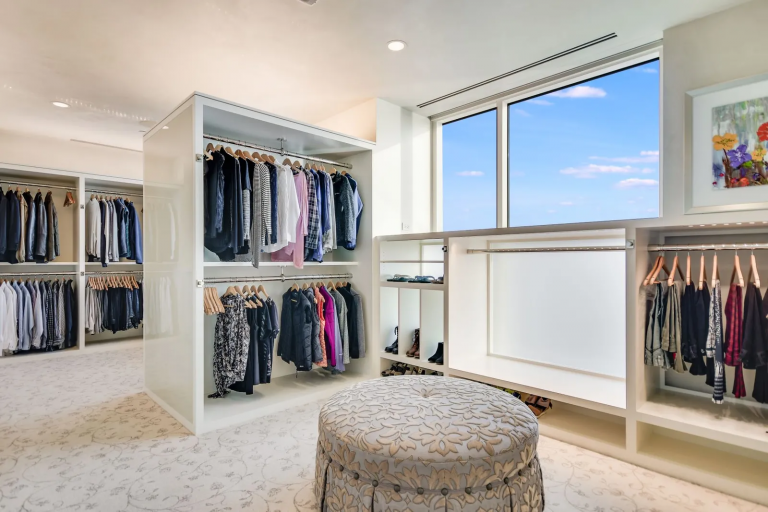 Kumara Wilcoxon – Kuper Sotheby's International Realty
Inspiration for your next outing and your outfit can be found in this downtown penthouse and its panoramic vistas—a veritable five-star retreat that crowns the luxurious Four Seasons hotel. The 13,000-square-foot residence is surrounded by floor-to-ceiling windows, so as you look down on the city center you can decide what to pull from your one-of-a-kind wardrobe.
Louboutins, Jimmy Choos —there's space for all of them and more in this immense, light-filled sanctuary, which creates the impression of a top-tier department store with its huge size and thoughtful finishes. White oak floors, Taj Mahal quartzite countertops, and Savant smart home technology adorn and automate the apartment, elevating the act of dressing from a daily routine to a daily ritual.
It's important to have signature looks that you love. It's just as important to have a private, dedicated space where you can prepare, preserve, and play around with them. A deluxe dressing room or walk-in closet grants you a creative studio where you can have a splendid time getting runway ready.