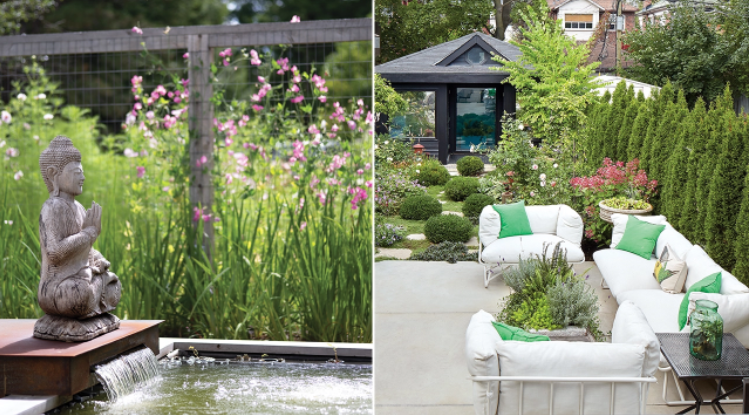 A water feature is a refreshing addition to any outdoor space, whether it's deep enough for a dip or not. If a pool isn't in the picture, there are plenty of other ways to make a splash in your backyard. From traditional waterfalls to serene ponds and vintage fountains, these stunning water features will transform your backyard into a relaxing oasis.
Keeping scrolling and get inspired!
Almost hidden among a variety of flowers and a lush garden path, the birdbath in this backyard adds an enchanted garden feel.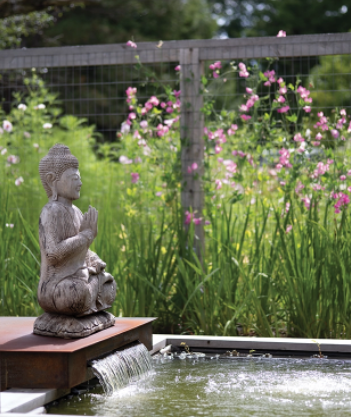 Consider adding a Corten steel waterfall for a modern, yet unconventional feature. Top it off with a Buddha to create a quiet and meditative spot.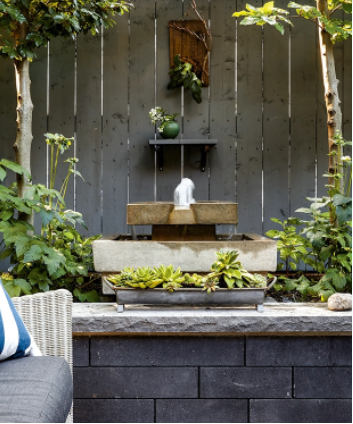 Film and TV executive Jennifer Stewart picked this fountain because it reminded her of Frank Lloyd Wright's work.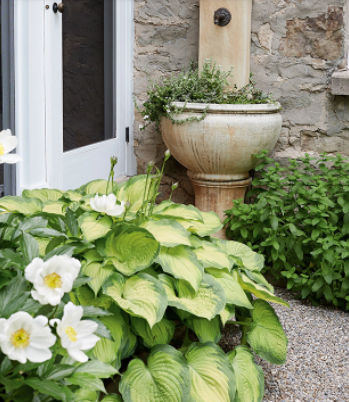 This Haddonstone fountain blends in with the stone exterior of the home. Here, it's being used as an additional planter rather than a bubbling bath, showing off its versatility.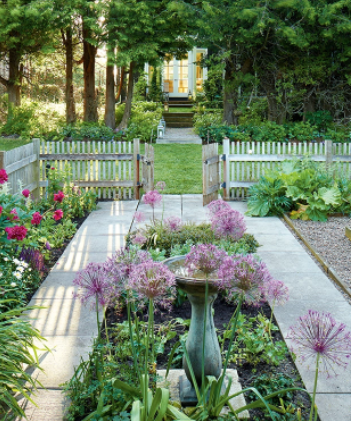 This stone birdbath is surrounded by blooming alliums. There are also other birdbaths on the property to help with those particularly dry summers.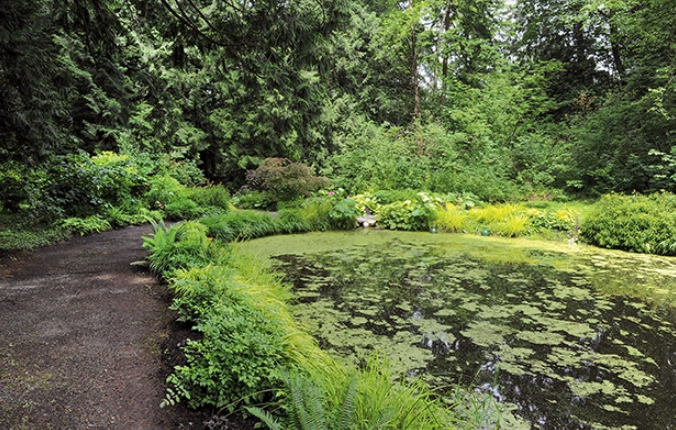 This backyard in Langley, B.C. was transformed into a plant oasis, complete with a man-made lake lined with spiky plants that blend naturally into the landscape.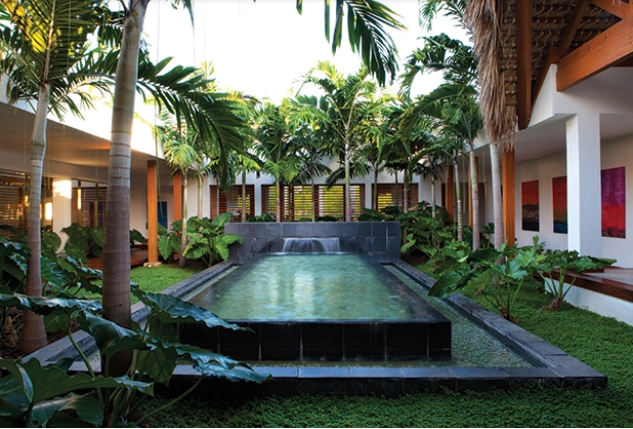 Surrounded by tropical plants and trees, this striking tiered waterfall feature creates a natural gathering point in this Dominican Republic vacation home.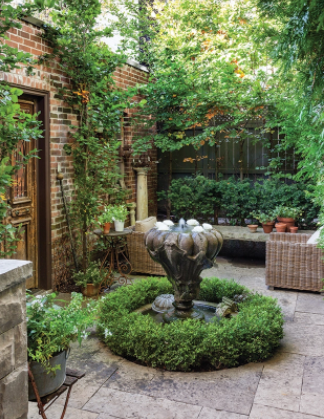 Designer Theresa Casey wanted this vintage planter to be the centerpiece of her backyard, but felt it was lacking that certain something. To give it the wow factor she craved, she retrofitted it with a hose, thus transforming it into an elegant fountain.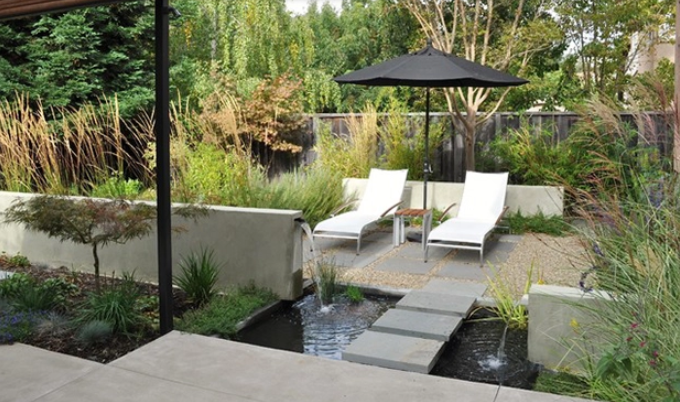 A water feature separates the dining and lounging areas in this urban space. Concrete stepping squares keep movement between the two areas easy.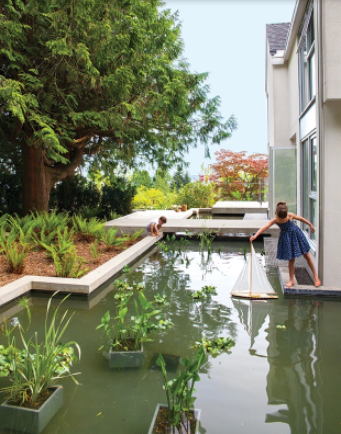 For a less-maintenance alternative to a pool, opt for a pond. In her own home, designer Bobbie Burgers installed a shallow pond that brings nature right to her doorstep.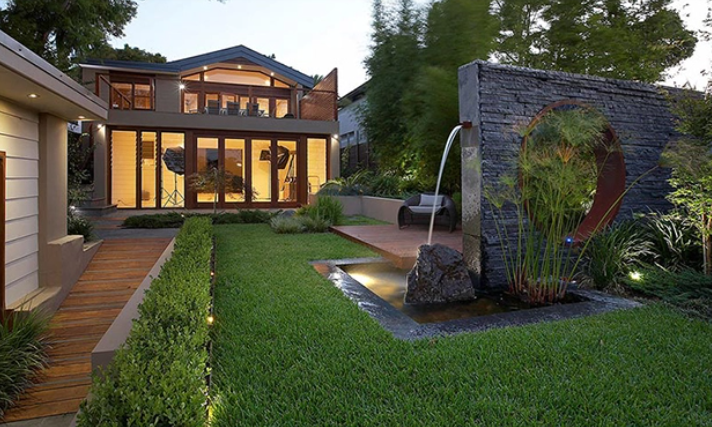 These homeowners wanted their outdoor oasis to have an Asian-inspired influence. A sophisticated waterfall adds an element of softness to a larger stone feature, while plant choices like bamboo, Japanese maple and mondo grass give the space its desired eastern feel.
Though pale grey clapboard and black-painted french doors make this detached garage handsome in its own right, it's the traditional square-shaped pond that gives the outdoor space a dreamy feel.
Nestled alongside towering trees, lush plants and colorful blooms, a long pond gives this backyard a sense of completeness.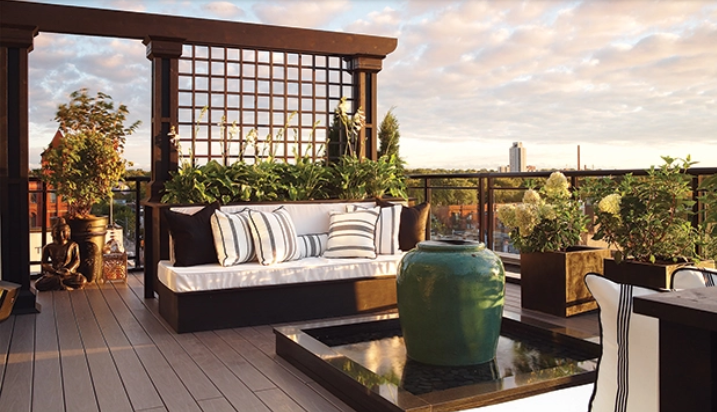 Situated in the middle of this rooftop terrace, a fountain takes the traditional place of a table. The black granite surround gives the feature a contemporary edge and offers a spot to set down drinks.
A koi pond helps delineate this leafy Toronto backyard's two entertaining zones. Be sure to install a pond with deep walls so that animals (like raccoons) don't reach in and grab the koi.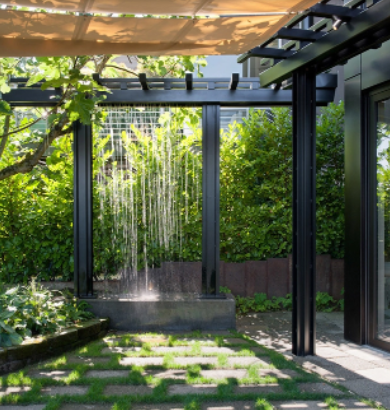 The owners of this shady backyard updated their pergola with a waterfall feature that drips down with a rain-like effect.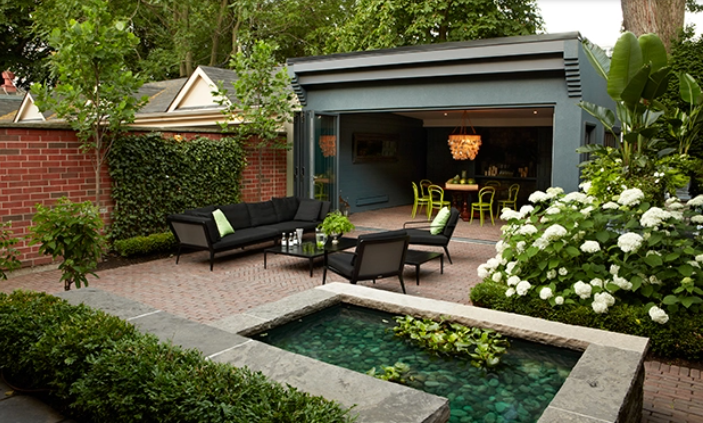 To create a relaxing retreat in this urban backyard, landscape designers Meredyth and Brad Hilton of Artistic Gardens created a pond feature with a small fountain (not visible) to reduce the din of traffic. When a more generous entertaining space is needed, the cabana's accordion doors easily fold to the side.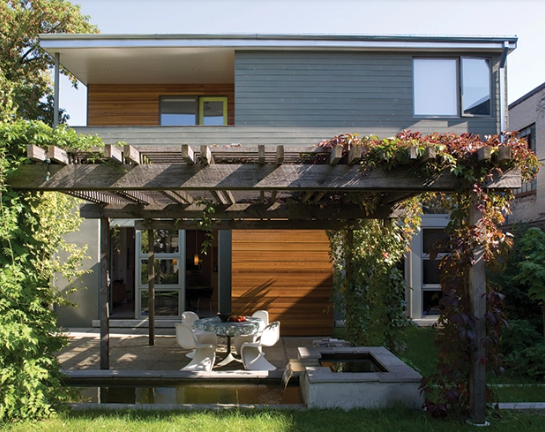 This dipping pool acts as a simple divider between the patio and lawn, and a sophisticated system that recirculates the water means the feature is eco-friendly, too.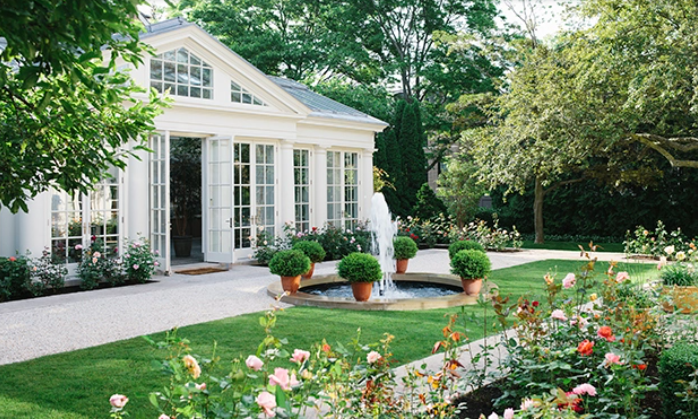 A classic circular fountain is the piece de résistance in this formal garden, lending visual appeal to a conservatory entrance. Potted boxwoods are a simple but sophisticated addition.