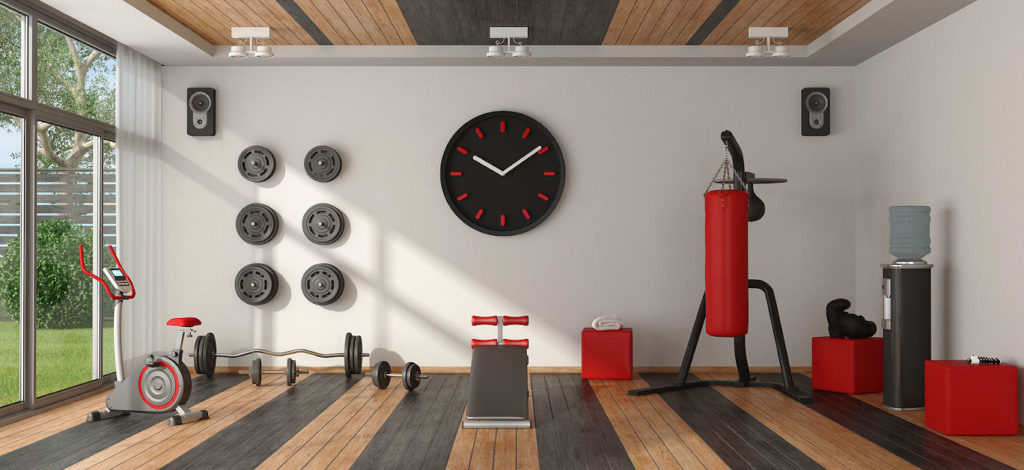 Don't let your lack of equipment hold you back; if you're truly dedicated to reaching – and maintaining – a high level of fitness, then it's entirely possible to do so, whatever the situation. With a few simple additions to your equipment arsenal, you can complete all kinds of workouts from the comfort of your home – all you'll need is a spare room you can utilize, such as a garage or basement, and you'll be good to go.
There are a multitude of reasons to create your own gym at home – whether it's something just for you and your family to utilize, or you intend to continue a rewarding fitness regime post-pandemic. As well as allowing you to keep safe and socially distanced throughout, a home gym will be open for you 24/7, making it ultra flexible when it comes to fitting training in with your routine – and of course, membership is free!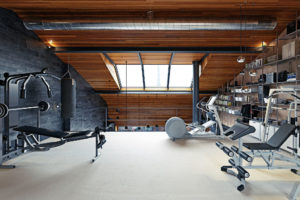 With fewer germs to contend with, no distractions and the utmost in privacy, creating a home gym is a win win. Here's what you'll need to get started:
Barbells, weights and a squat rack
Functional strength training equipment is an essential addition to your home gym, comprising specialized pieces which will allow you to create and follow fully tailored and beneficial weight training programs for as long as you need to. Start with this weightlifting bar from blkboxfitness.com and then choose your plates; an extensive range of weight plates will allow you to build on your strength a kg at a time, pushing those limits and your endurance to the max and getting you the results you're striving for, too.
Additional bars will help with specific exercises and triggering the activation of certain muscles, so consider adding a Swiss Bar for those push and pull days, and a hex bar to reduce lumbar strain for those occasions when you want to target specific muscles without holding back.
Got the extra space in your home gym? Increase your confidence – and diversify your workouts – with a squat rack. Your quads and glutei will thank you for it later.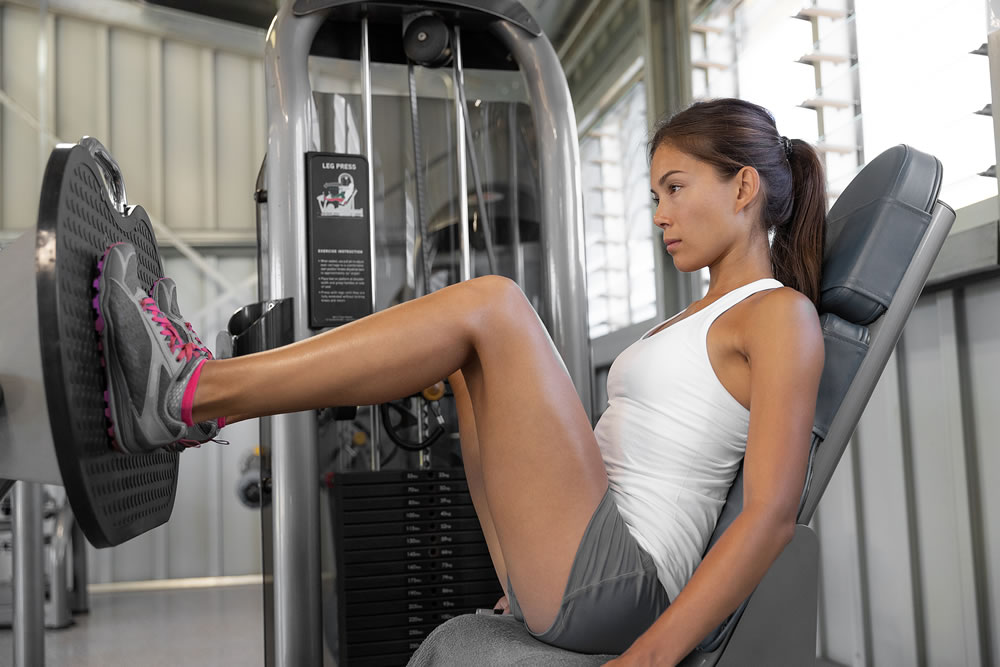 Multi-angled bench
The unspoken hero of the home gym set up, a multi-angled bench is something that every fitness enthusiast needs. Not only do they provide support and allow you to assume the correct position to complete specific exercises, such as your incline bench presses and dumbbells rows, but you can also embrace core exercises, push-ups, skull crushers, and split squats with ease. Don't set up your gym without one.
Functional training machine
Want to mix up your free weight exercises? A functional training machine provides cables that can be incorporated into both full-body and split training exercises. Yes, they look intimidating, but the sheer number of exercises you can master while using them is more than worth it – plus, it will save you precious space in your home gym set up. Standing cable rows, triceps extensions, chest flies, triceps pull downs – the list of moves they will facilitate for your workouts is endless.
Free weights and other strength training essentials
Dumbbells and kettlebells should have a place in every home gym set up. However, there are other ways you can push yourself including sandbags, weighted vests and medicine balls. Having a wide range of equipment will help keep your exercise plans varied and challenging. Nothing kills the best laid fitness plans quite like boredom does, so continuing to mix up your sessions will keep you motivated, and keep challenging you physically, too.
Don't forget the cardio
Your home gym may be designed to be a strength trainer's dream, but you shouldn't neglect cardio. Especially in terms of warm-up and a post-exercise cool down, treadmills, rowing machines, incumbent bikes, even skipping ropes can get your heart pumping and improve your overall fitness levels no end – so add two to three sessions in a week for a well-rounded regime that will get you the desired results.
Don't let the gym closures put you off achieving your fitness goals this year – by rethinking your lifestyle and making a few tweaks to your home, you could easily make 2021 your most successful yet. Best of all, it couldn't be easier to get started – and is a great excuse to indulge in some retail therapy.
(LLM-January 21, 2021)