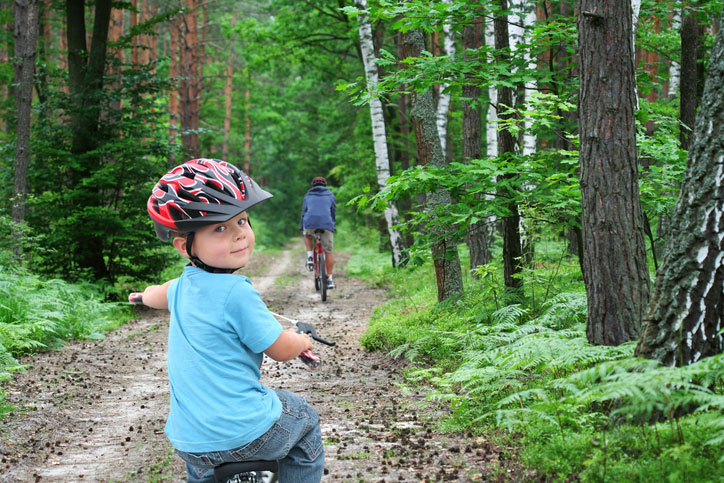 There certainly isn't a shortage of places to go in the GTA with so many amazing bike paths just waiting to be explored. In Toronto, biking can be both an enjoyable exercise and an amazing adventure with these amazing bike paths:
Tommy Thompson Park
Also known as the Leslie Street Spit, this bike path has an estimated trail system of 23 kilometers. Tommy Thompson Park has one of the most beautiful views in Toronto. With lagoons, bird sanctuaries, coves, wetlands, ponds, wildlife preservation projects, and a lighthouse, this bike path is a treat for anyone looking for a relaxing ride.
Taylor Creek Trail
Beginning at Low Don and continuing towards Victoria Park, the path at Taylor Creek has plenty of steep climbs because of the mature forests and marsh habitat. This is the perfect trail for those looking for an enjoyable yet challenging ride. There are not a lot of people on this biking trail, thus making it a great place to take time and enjoy the surrounding nature and wildlife.
Toronto Islands
Only a short ferry ride from the city, the Toronto Islands has different terrains ranging from sandy to paved, making it perfect for bikers of any skill level. The Islands is also very popular because of its beautiful view of the Toronto skyline. The ideal time to bike through the Islands is on a weekday when there are not a lot of crowds, making it easier to enjoy the beautiful scenery.
Humber Valley Trail
A path suitable for all types of bike riders, the Humber Valley Trail offers riders two equally scenic and relaxing routes to travel through. The northern route leads to the Old Mill subway stop where cyclists can see the Old Mill Inn and Restaurant and appreciate the Tudor-style architecture of the building. The southern route from the Old Mills goes through the parklands leading to the shores of Lake Ontario for those looking to find a peaceful place to relax and surround themselves with nature.
Don Valley Trails
A 10-kilometer trail that goes through different parks makes the Don Valley Trails one of the more exciting paths to explore. There are plenty of unpaved and multi-use trails for those looking for a more difficult path to traverse. The nature that pervades through Don Valley gives cyclists the perfect opportunity to enjoy a reprieve from the busy hustle and bustle of the city.
Kay Gardner Beltline Trail
The Key Gardner Beltline's trail goes through hidden green spaces and some of Toronto's old ravines. An old railway converted into a recreational path, the Key Gardner Beltline is about nine kilometers long and is popular with walkers, joggers, skaters, and cyclists. The large trees found in this area provide shade which is helpful during more humid seasons. This path gives cyclists a unique view of the city's greenery and old homes.
Waterfront Trail
Also called the Martin Goodman Trail, this bike path spans nearly the entire length of Toronto's waterfront. With magnificent views of Lake Ontario, this 2-lane bike trail is perfect for those who want to take a leisurely midday ride. The newly constructed Queen's Quay section has wide bike lanes giving less experienced cyclists a chance to enjoy the magnificent views of the waterfront too.
Find out more about what Toronto has to offer by checking out the website. Call Linda McEwan or Cheryl Thompson at 416.960.9995 or email cthompson(at)sothebysrealty(dotted)ca. to know more about your real estate options in Toronto.