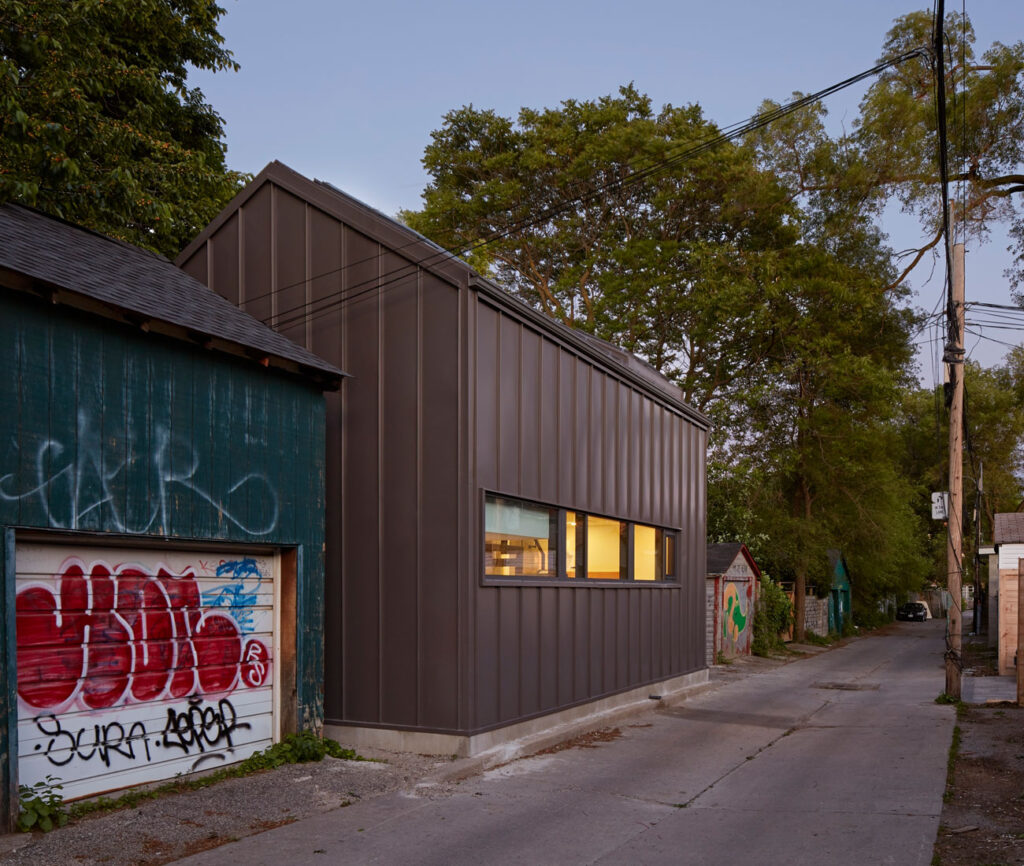 For housing-obsessed Toronto, laneway homes are gaining popularity for the unique opportunity they offer to enter the residential market. Here, we take a look back at a few of our all-time favourites.
We've been at this a long time, featuring, mostly, single family dwellings of the obvious type: semi- and detached houses, apartments, condos and townhouses. Sure there's been the odd cabin or cottage, even a couple of float homes, but every once in a while another rarity presents itself – the fabled modern laneway house. There are many reasons why this typology is so fascinating. First there's the history of these structures, and the battles to renovate them (or build anew) are usually epic. It's the massive amounts of ingenuity modern laneway homes express in such a little footprint that's most thrilling. They might be on the small side, but laneway homes have a lot to offer in terms of space-saving, sustainability and style. Let's take a look at nine all-time favourites: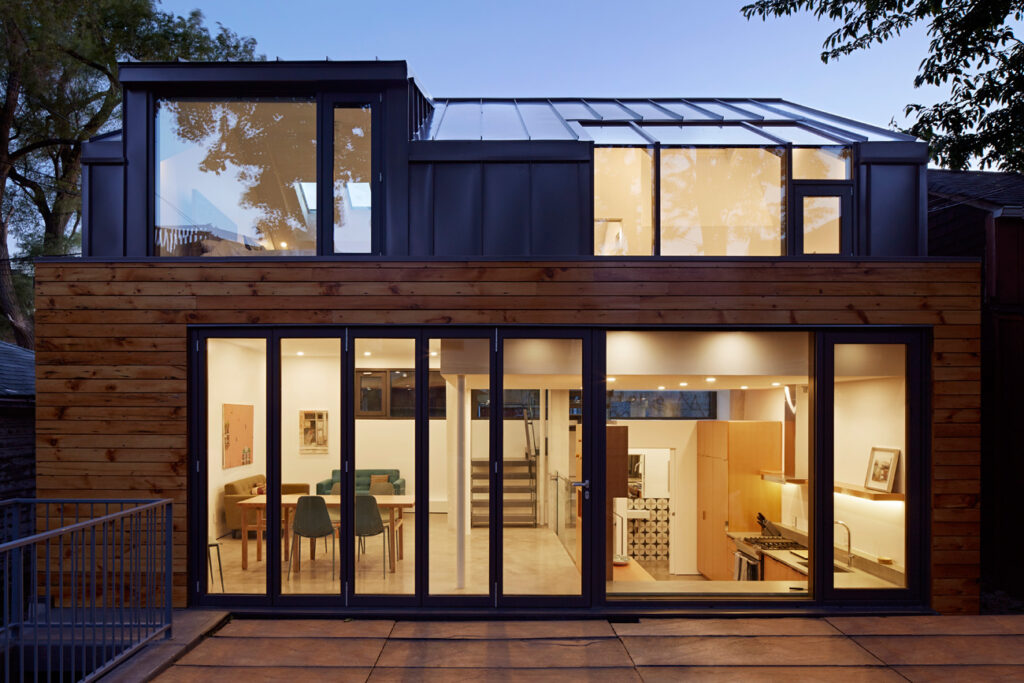 The front of the laneway house, facing onto the shared property, is clad with restored Douglas fir barnboard salvaged from the original structure. Below the dormers, the roof is planted with lavender. Photo by Ben Rahn/A-Frame.
The Laneway House that Harbord Village Built
North of College, in a laneway running parallel to Bathurst, is this stunner designed by LGA Architectural Partners and built by ZZ Contracting, with help from the neighbours. With its glass front that accordions open and contemporary dormers, the new laneway home design is a far cry from the crumbling structure that originally sat on this site. LGA-AP.COM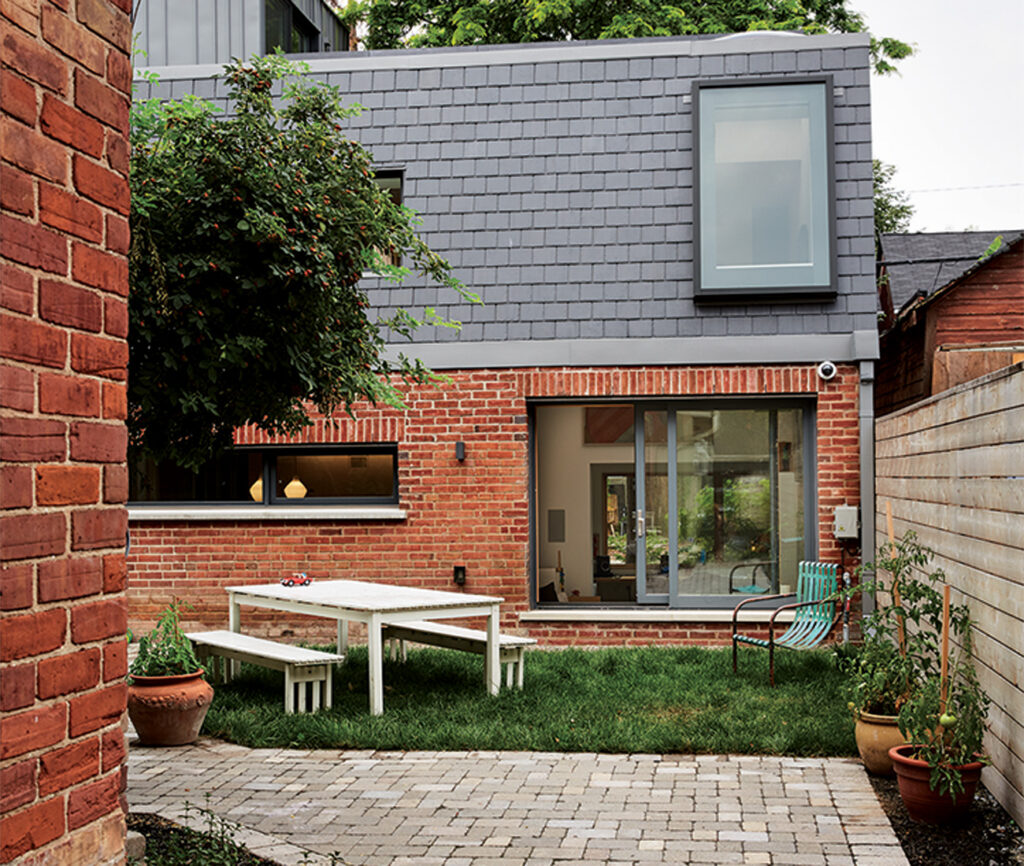 The 135-square-metre coach house by Archetype Construction sits nine metres behind the historic main home. Photo by Naomi Finlay.
Between the Lanes
For a guitar-playing thespian, Creative Union Network completely updated this old coach house residing not far from Queen West. The new interior features a double-height living room, a ribbed kitchen ceiling and more storage than you can shake a stick at.
"I liked the mystery of its abandoned look," Taylor says of the former dairy, renovated into a home in the early 1980s. But what he loved most was the chance to create a secret garden in the middle of the city. Photo by Gumpesberger Hafkenscheid.
Taylor Made
Architect Michael Taylor, co-founder of Taylor Smyth, has designed some of Toronto's most contemporary homes – defined by clean lines, clerestories and cantilevered additions. His own home, a modern laneway house at Dupont and Dufferin, reveals trademarks of contemporary design, but the most defining feature is the secret garden.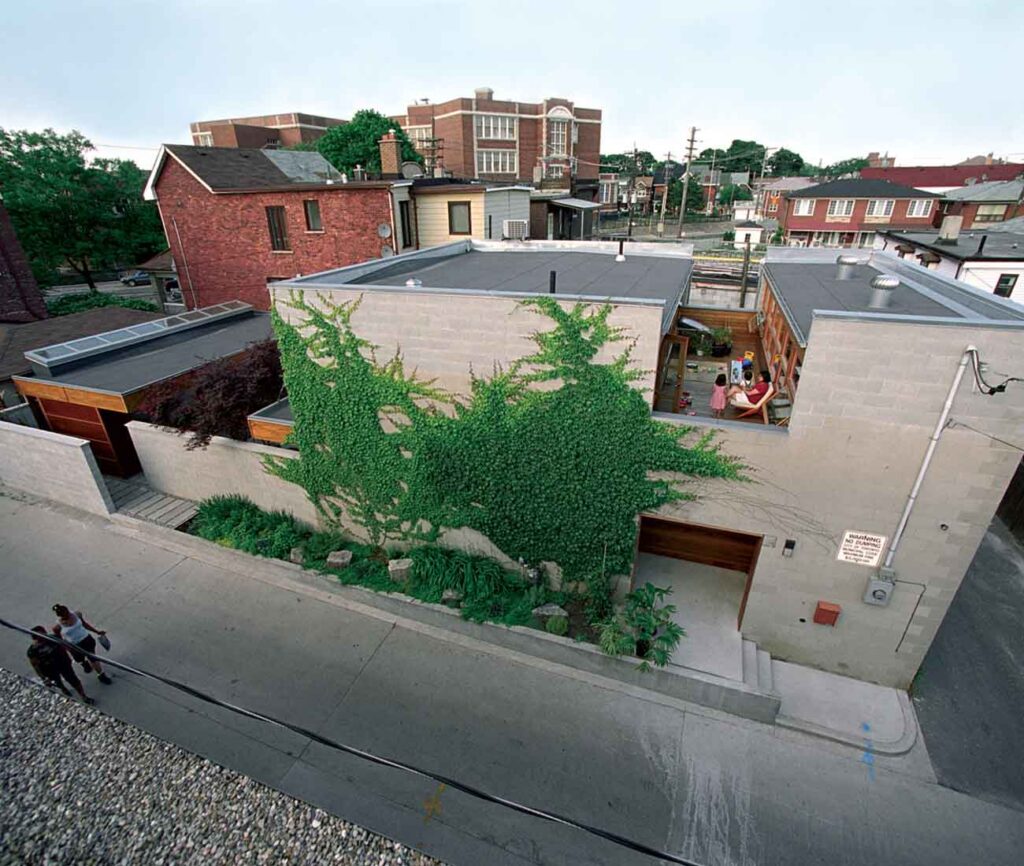 A bird's-eye view shows how Studio Junction carved a two-storey home and courtyard out of an old cinder-block building. Photo by Rob Fiocca.
Living Outside the Box
Probably one of the city's best known laneway houses, the home of Studio Junction principals Peter Tan and Christine Ho Ping Kong is actually a retrofitted warehouse. Inside is a clerestory, a double height space, a fully glazed wall to bring the outside in and, as you would expect from the studio, incredible millwork.
Early on the house was dubbed Origami House, and indeed, space unfolds in unexpected geometries throughout Superkül's paper-white interior. Photo by Naomi Finlay.
In the Fold
Tucked away deep in the heart of Kensington Market is this little laneway house by Superkül. Unmistakably modern, the house is in fact built on the same footprint as the 1880s worker's cottage that was gutted by a fire in 2007.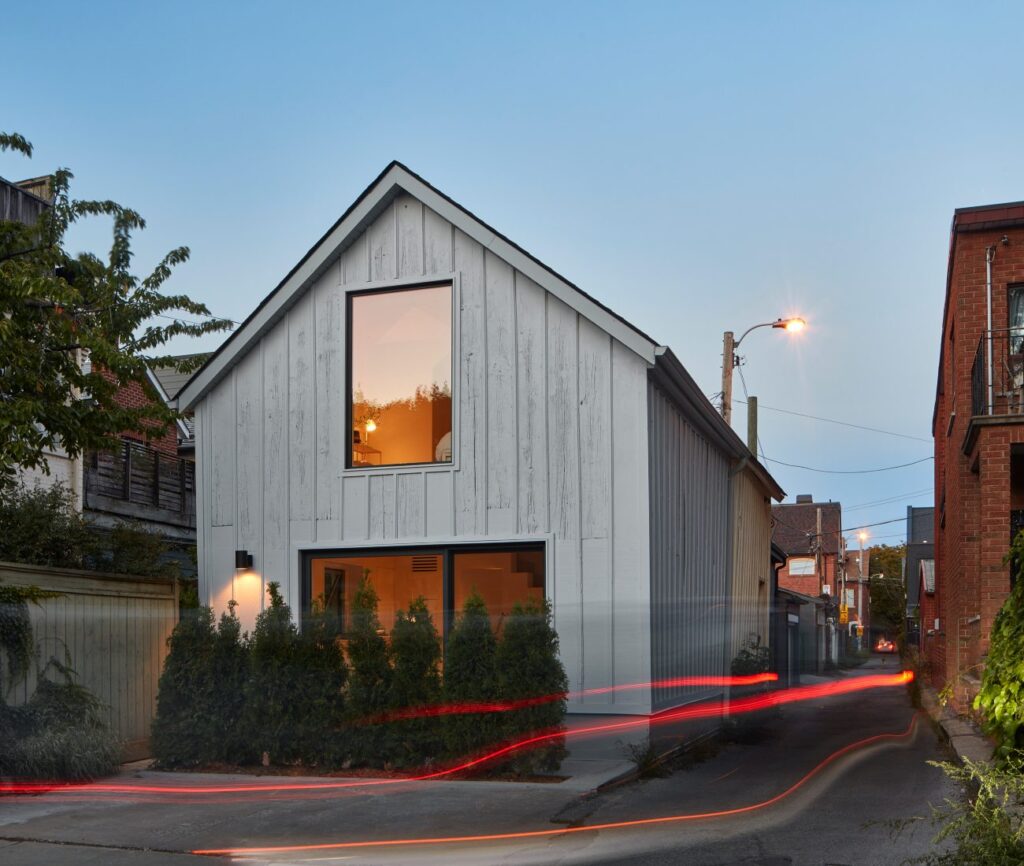 Photo by Riley Snelling.
How an Old Coach House Became a Modern Laneway Home
Not needing his home in Toronto anymore but still wanting a place in the city to call his own, a globetrotting creative director looked to his back lane. His century-old coach house was the perfect candidate to become a modern laneway home.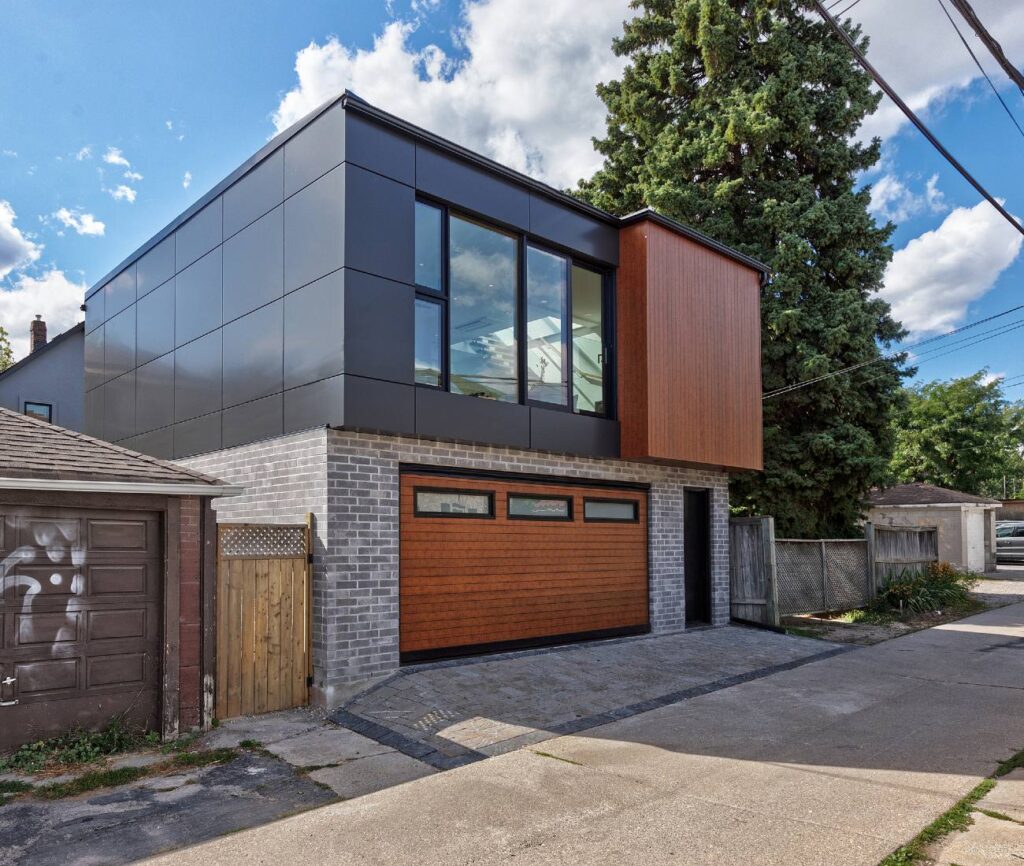 Photo by Dave Rempel.
This Modern Laneway Suite is Built for Quick Getaways
Architect Craig Race designs a highly functional laneway home with accommodations for a homeowner and a lot of horsepower. Facing a St. Clair and Bathurst–area laneway, the standard garage door was swapped out for a fully insulated wall, albeit one on a hydraulic lift to hoist the now-heavier assemblage.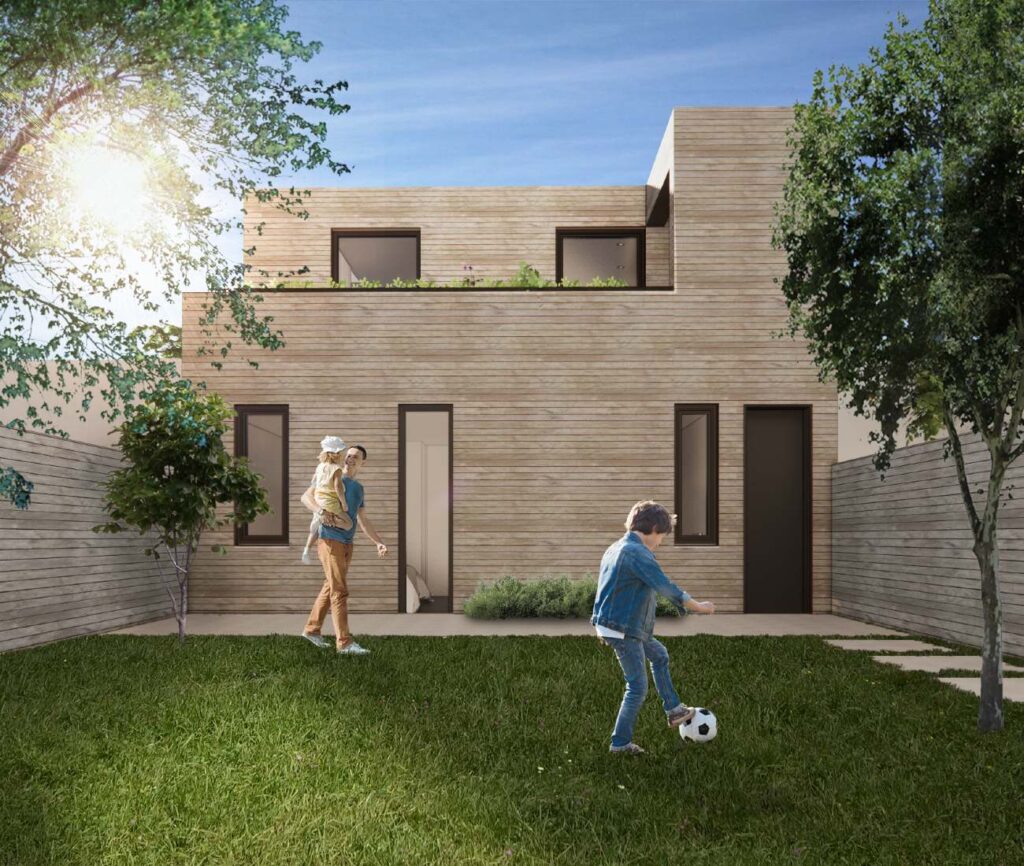 This Prefabricated Laneway Home is Designed for Everywhere
The Superkül concept home is energy-efficient, modular and (relatively) inexpensive. When conceiving a prefab laneway home called Laneway Suite 1.0, the architect firm decided to push for an even greener design. The goal was to aim for Passive House standards, the certification process for the energy-efficient construction of buildings that consume up to 90 per cent less than comparable structures.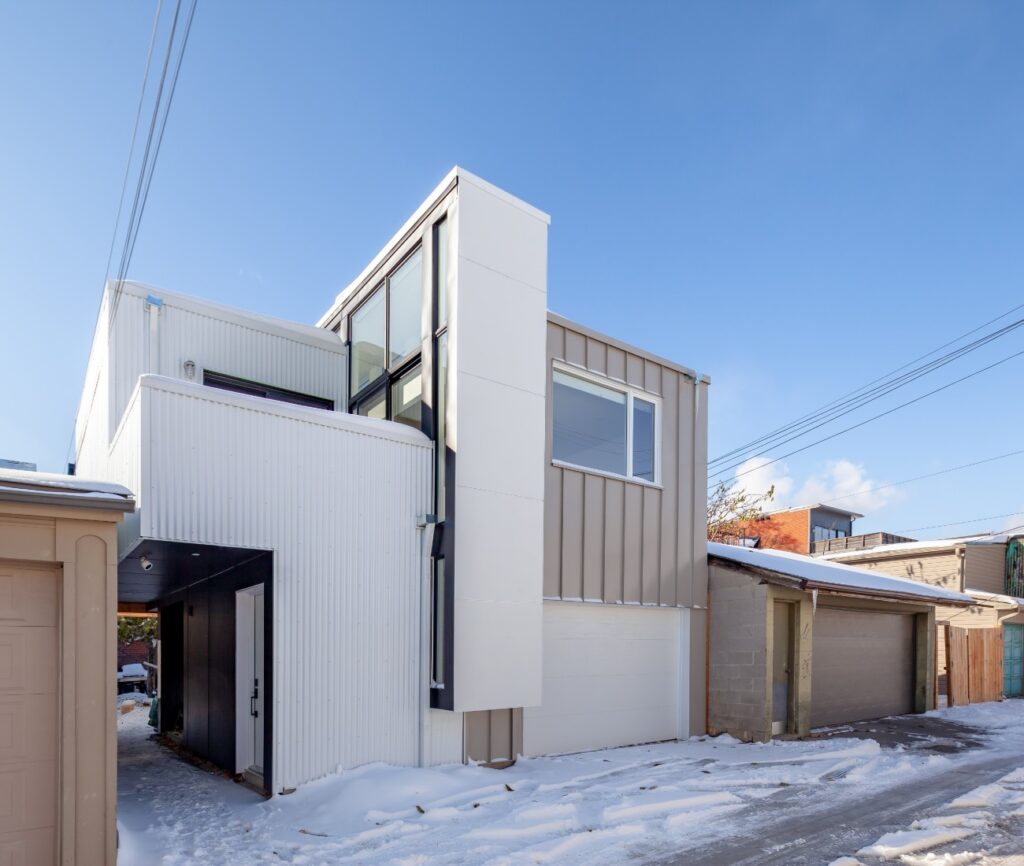 Photo by Scott Norsworthy.
This Laneway Home Maximizes Natural Light and Preserves Privacy
In 2016, architect Vanessa Fong tried to solve the problem for a growing West End family by designing a basement apartment for the grandparents. The homeowners were interested, but changed their mind when they realized that, as their kids grew, they might need the basement for themselves – for a den or a play space. The logical solution was a laneway suite in the back, replacing an old garage.
Designlines (Tony Healy)