If you are feeling the urge to breathe some fresh life into your home this spring, here are a few tips to help you get started.
As we say goodbye to the last short, dark days of winter, we can finally look ahead to the brighter times to come. The first couple of months of the year are always an endurance test as we hunker down and do our best to stay warm and comfortable whilst we wait it out. It's a time when we rely on heavy blankets, thick curtains, and of course, plenty of comfort food to keep us going until the frost thaws and the sun begins to make an appearance once more – but it won't be long before, after a winter full of brutal weather events, spring finally arrives again – and we can all breathe a collective sigh of relief.
Springtime is a season associated with new beginnings, and provides the perfect opportunity to get out of hibernation mode and do all of those things you've been putting off. Your home is one of the best places to start when it comes to wiping the slate clean, and having a clear-out and a declutter is a sure-fire way to start instantly feeling a little lighter.
But it's also a great time to go one better than that, and give your prized abode a makeover and a fresh new look, bringing it up to date and creating the kind of environment that supports good mood, productivity and relaxation all at once.
There's no better time of year to cast a critical eye at the way you have laid out your rooms, your furnishings, and your garden. If you are the owner of a hotel, bed and breakfast, or rental property, this is also a great opportunity to think about how you can bring that spring feeling in to entice some new guests. So, if you are feeling the urge to breathe some fresh life into your property this spring, here are a few tips to help you get started.
1. Start with the basics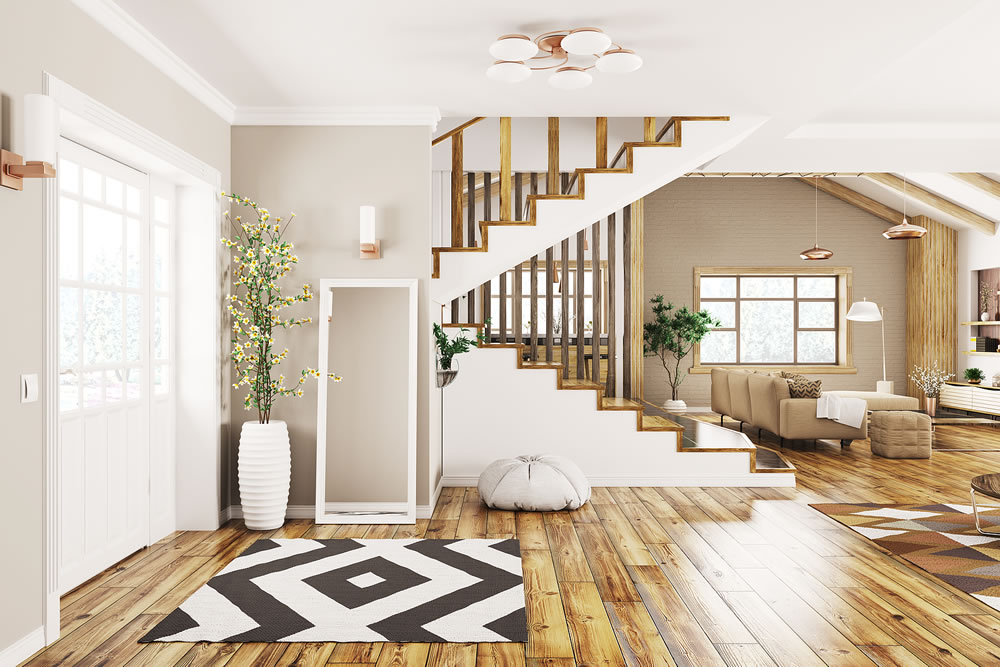 Sometimes, the best way to create a fresh aesthetic is to start with the most obvious elements of a room: your walls and floors. All of us have, at one point or another, told ourselves that we'll get around to giving that particular room a fresh coat of paint one of these days, or that eventually, we'll replace the carpeting – but this year, why not take the bull by the horns and stop allowing it to be pushed further and further down your 'to do' list?
There really can be no underestimating just how much of an impact these seemingly superficial changes can make, especially if you have been putting them off for a long time – so dream up a new colour scheme and choose a plush new pile or some elegant parquet flooring, and you'll soon have set the scene for a brand new aesthetic you'll love.
2. Rethink the bedroom furnishings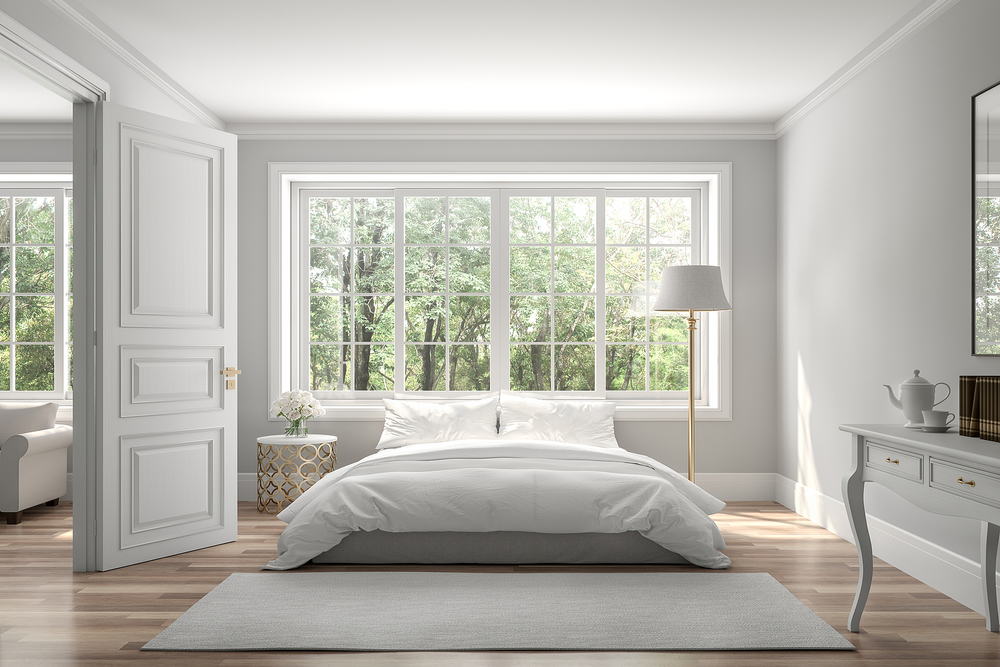 The bedroom can become a bit of a warren during the wintertime, as we tend to bring everything into the warmest and most comforting areas of our homes. Of course, there is nothing wrong with this, but as we head into spring, it's time to get ruthless and have a good old clear out. Once you've offloaded any unnecessary clutter, you'll be able to see exactly what you're working with, and can start reconsidering the layout of your furniture to see if it could better serve you in a different way.
Look at how you might be able to move your furnishings around to open up the space and allow it to flow better, and then set about adding a few seasonal details to freshen up the look.
Putting your spring and summer linen on the bed is a simple way to change up the overall vibe of your bedroom with minimal effort, and you can have plenty of fun when it comes to dressing up your bed. Hand-made custom pillow cases, made from 100 per cent cotton twill fabric, are comfortable and lightweight choices that will ensure a good night's sleep throughout the warmer months, and for a unique and individual twist, can even be customised with your own artwork.
If you have multiple rooms to makeover, then putting in an order for bulk pillow covers is a great way to lighten the workload and will ensure that you can easily create a new focal point in each one with minimal effort. Mary's Kitchen Towels has a great selection to choose from, with something to suit all tastes.
3. Fix up that bathroom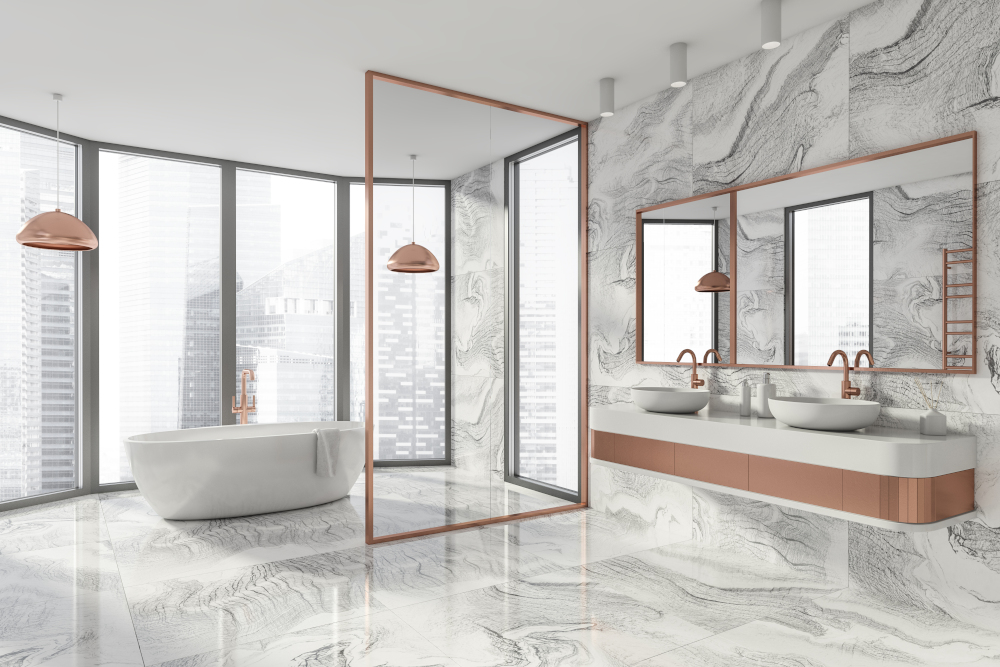 The ideal bathroom should always feel bright, airy, and welcoming – and few things are worse for the soul than a dark space that simply doesn't live up to this expectation. As the part of the home we come to to start each day with a clean slate, as well as to relax and unwind in the bath or shower at the end of a trying day, we owe it to ourselves to ensure that it meets our desired standards – so consider replacing your suite with a luxurious yet minimalistic new one and make over old tiles and flooring to elevate the space to new and satisfying heights.
Anyone who rents out properties or rooms will know that bathrooms are one of the most common causes for complaints, and it really doesn't take much for the whole experience of using one to become unpleasant and unsatisfying. So, don't delay making those upgrades, as you'll be surprised at what a difference even the smallest tweaks can make. Re-grouting and resealing where necessary, adding some new blinds and investing in plenty of plants and greenery are all simple ways to breathe new life into a bathroom if you're not willing to replace the entire thing.
4. Get serious with your garden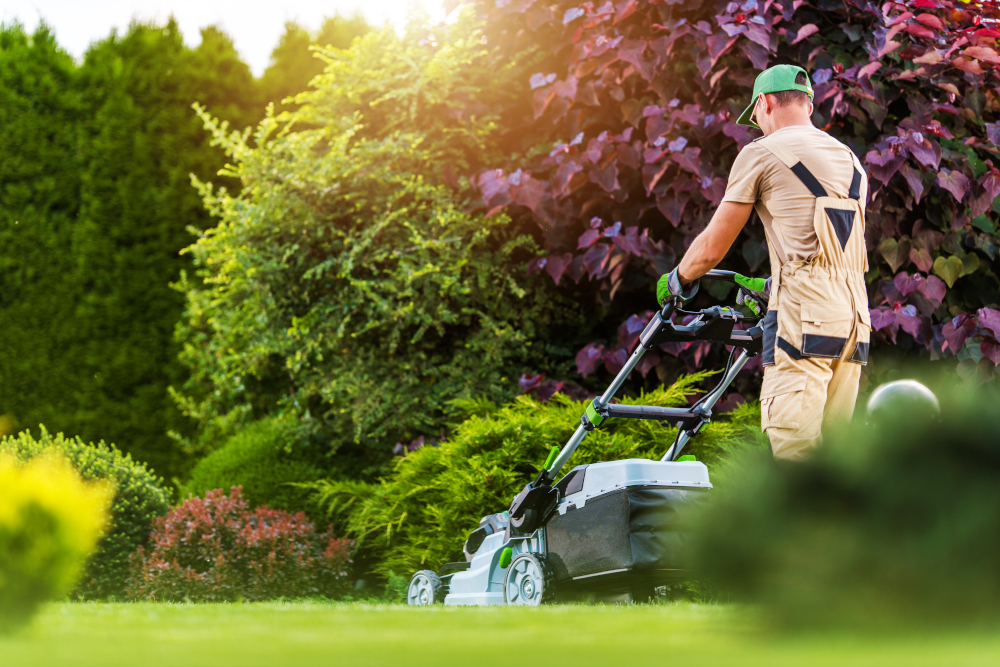 It's all too easy to let our gardens and green spaces go during the cold winter months, but the arrival of spring signals that it's time to roll up our sleeves and get mowing, planting and tidying. These are some of the easiest ways to give your property a fresh feel for the new season, and also some of the most rewarding – and that perfectly manicured lawn and fresh new seasonal blooms are bound to win you compliments from guests and neighbours, too.
If you're not sure where to start, then head online and find out what grows particularly well at this time of year in your region. Remember that you need to think about how much light and moisture the plants will be exposed to and whether or not this aligns with their individual needs. You could also think about putting in some bird feeders or a bird bath to welcome in some feathered friends and make your garden a haven for nature.