Who needs a green thumb when you've got automated technology?
Looking for a new hobby? Want to supplement your meals without traveling to the store? Perhaps you just want to replicate a bit of the nature you've been missing as quarantine marches on? Gardening is a great source of physical and mental health.
And whether you're a seasoned horticulturist or a nature newbie, smart technology can help you achieve the best blooms.
Below, some gadgets that will grant you a green thumb.
Rachio 3 Smart Sprinkler
Knowing how much and when to water can be a tricky affair for even the most savvy of soil mavens. Fortunately, the biology-obsessed brains over at Rachio have taken all the guesswork out of the watering process. The Rachio 3 Smart Sprinkler Controller (available in 8- or 16-zone configurations) customizes a watering schedule for your specific garden situation, taking into account plant type, soil type, sun exposure and more.
In addition, the Rachio keeps tabs on the weather for your area and automatically adjusts watering schedules if it seems like Mother Nature will do the job for you. And if you'd like to take a more proactive approach in your watering, Rachio lets you do so via app- or voice-based control of your entire sprinkler system. For more information visit The Rachio 8-Zone and 16-Zone Sprinkler Controllers.
OGarden Smart
Looking for more leafy greens in your life? Dreaming of a day when you can have strawberries on demand? The OGarden Smart, an indoor gardening instrument that wouldn't seem out of place in "2001: A Space Odyssey," is here to help. This rotating, circular garden is capable of growing 90 different fruits and vegetables at the same time, regardless of season, all from the comfort of your apartment. The intelligent incubator is fully equipped to automatically water and light your crops as needed, and with 10 days of water autonomy and a completely pesticide- and herbicide-free growing system, the amount of upkeep from owners is minimal, allowing users to sit back and watch Hulu as the harvest comes in.  For more information visit The OGarden Smart.
AeroGarden Bounty Elite
The Bounty Elite from AeroGarden is a Wi-Fi-enabled wonder that can allow you to grow up to nine different plants including fresh herbs, salad greens, vegetables and more, and, according to AeroGarden, five-times faster than traditional outdoor soil gardens.
And while the AeroGarden is fully capable of automatically tending its plants from seed to harvest with minimal manual work from owners, users can control the device's functions, and keep tabs on plant progress, from anywhere in the world thanks to Wi-Fi and Alexa compatibility. Better still, the Bounty Elite doesn't just do edibles. If you feel like your home could use a touch of spring, the AeroGarden is able to grow a wide range of flowers, regardless of season.  For more information visit The AeroGarden Bounty Elite.
PlantLink Soil Moisture Sensor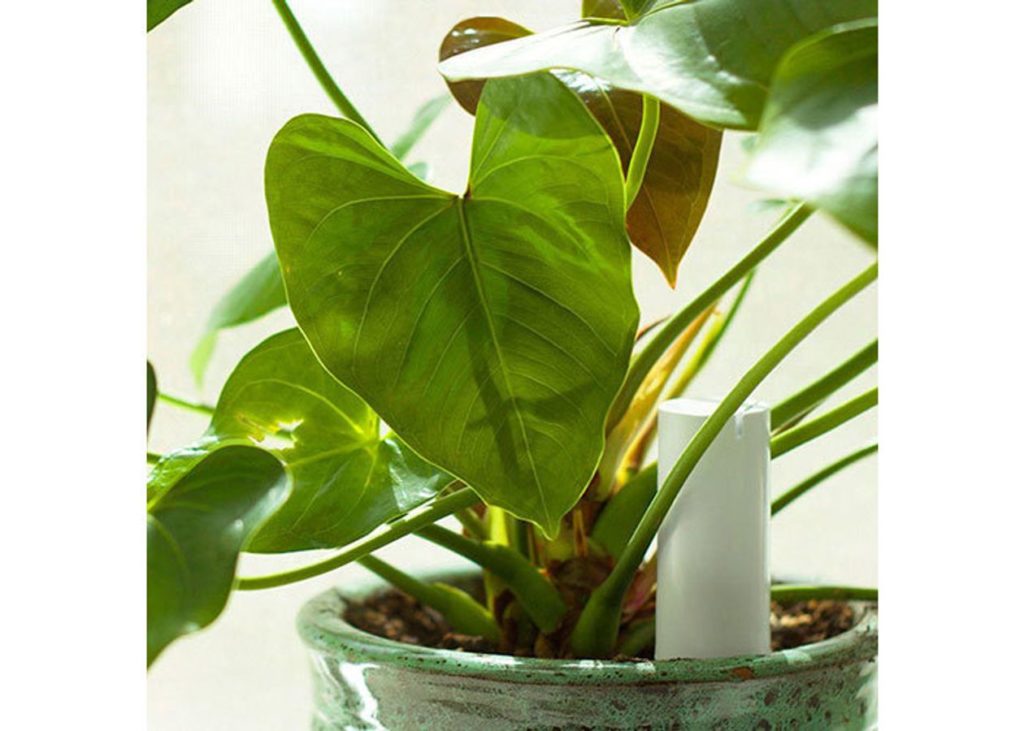 If it isn't food you fancy but rather some flora to keep you company, then consider investing in the PlantLink Soil Moisture Sensor. This handy little instrument, which works for both indoor and outdoor settings, derives its intelligence from a catalog of more than 50,000 plant types, cross-references your specific plant's needs against what it's reading live from your soil, and automatically alerts you via the accompanying PlantLink app to let you know when a watering is needed. The end result is a floral friend who is neither dry nor drowned and a thriving apartment garden.  For more information visit The PlantLink Soil Moisture Sensor.
Mansion Global April 28, 2020