The past two years have triggered a reinforced approach to personal health, prompting the housing market to start evaluating properties in terms of how our homes might contribute to our physical and mental well-being. "People are a lot more conscious about the impact of their environment," says Liza Kaufman, a Founding Partner and Certified Real Estate Broker with Sotheby's International Realty Québec. "They're now asking for systems that filter air the way a plane does, or for features like UV-protected windows. Even the paint used in their homes has to be healthy."
This focus on healthy bodies and minds has also sparked a desire for more sophisticated home fitness facilities as well as spa-like amenities that provide therapeutic benefits. Homebuyers across the country are demonstrating a renewed regard for holistic wellness, according to Sotheby's International Realty Canada Realtors. We tapped into their expertise to learn how homes can boost our health and, consequently, our happiness.
MONTRÉAL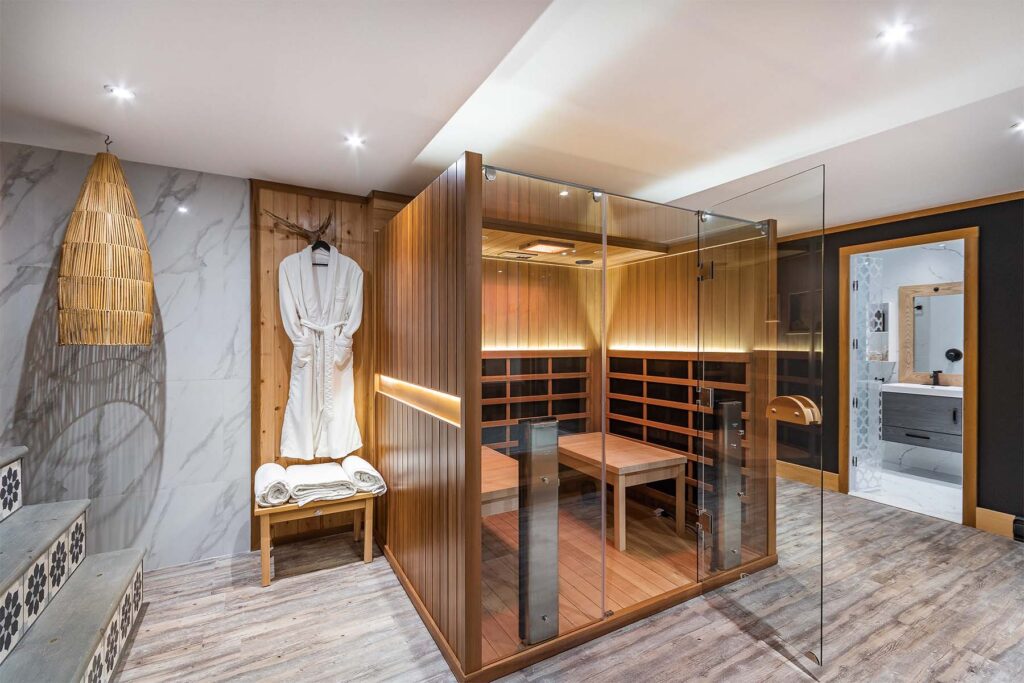 In 2020, many of us scrambled to carve out space for a dedicated home office, and many realized too the necessity of an exercise studio at home during the pandemic. "When gyms closed, everyone felt the need to create their own facility — and not just a regular gym," notes Alfee Kaufman a Real Estate Broker with Sotheby's International Realty Québec.
Dismissing the basic treadmill set-up, some homeowners in Montréal commissioned the construction of full-scale Pilates or barre environments that recreate the spacious, light-filled professional studios where they used to go. Communal versions of such facilities have also been popping up in local condos. "We've seen a few buildings where party or entertainment rooms not being used were converted into functional Pilates studios," says Liza Kaufman. "Even now that professional studios have reopened, people don't necessarily want to leave home to go to them."
And post-workout spa amenities are getting equal attention. One of her clients installed a Himalayan salt room, while others opted for an infrared sauna or hot and cold pools — all of which reportedly help alleviate inflammation.
TORONTO
It's regular exercise that has the biggest impact on our overall health, says Allan Consky, a Senior Vice President of Sales at Sotheby's International Realty Canada. "That's the bottom line." And many of his clients would agree.
Consky reports that cycling has eclipsed golf as the Bay Street crowd's physical activity of choice, and while Toronto has many excellent biking trails, a lot of the pedaling is taking place from the convenience of home. "Back in the 2000s, even if it was a cold winter day, you would find 30 cyclists out on the routes. But now, in wintertime, everybody's doing indoor training." Virtual workout platforms like Zwift, which allows cyclists to pedal through digital recreations of popular bike routes, have been impacting fitness in a major way.
As a cyclist himself, Consky admits he'd be drawn to any property that includes a storage facility for a full-on collection of training, racing and commuting bikes. One owner who's also a cyclist, he says, even installed a bike workshop in his basement, complete with a ramp to facilitate easy transport between floors.
EDMONTON
Ron Dickson, a Senior Vice President of Sales at Sotheby's International Realty Canada, has also noticed a marked increase in more elaborate home gyms being built in Edmonton — some of them with rubber flooring for better traction — as well as post-workout relaxation amenities. "And because we're in Edmonton," he notes, "people are pretty serious about their hot tubs.
" The smartest way to boost long-term wellness in the home, however, is to incorporate aging-in-place features, according to Dickson. "Oftentimes, when people are selling, it's because their home doesn't suit their needs anymore. They would love to stay in the same place, but they just can't." Creating a home that anticipates future health requirements involves two key strategies — ensuring that passageways are barrier-free to accommodate mobility devices down the road, and, for multi-storey houses, planning for an elevator. "You don't necessarily need to put in an elevator until you're ready for it, but it's easier later on if you factor into your plans the space for it," Dickson explains.
As well, this looking-ahead perspective is a savvy financial game plan, says Dickson. "If you have aging-in-place in mind, your house will be worth more. But beyond just adding to your investment, it will help if, for instance, you suddenly have to care for a parent or you encounter a health set back of your own."
VICTORIA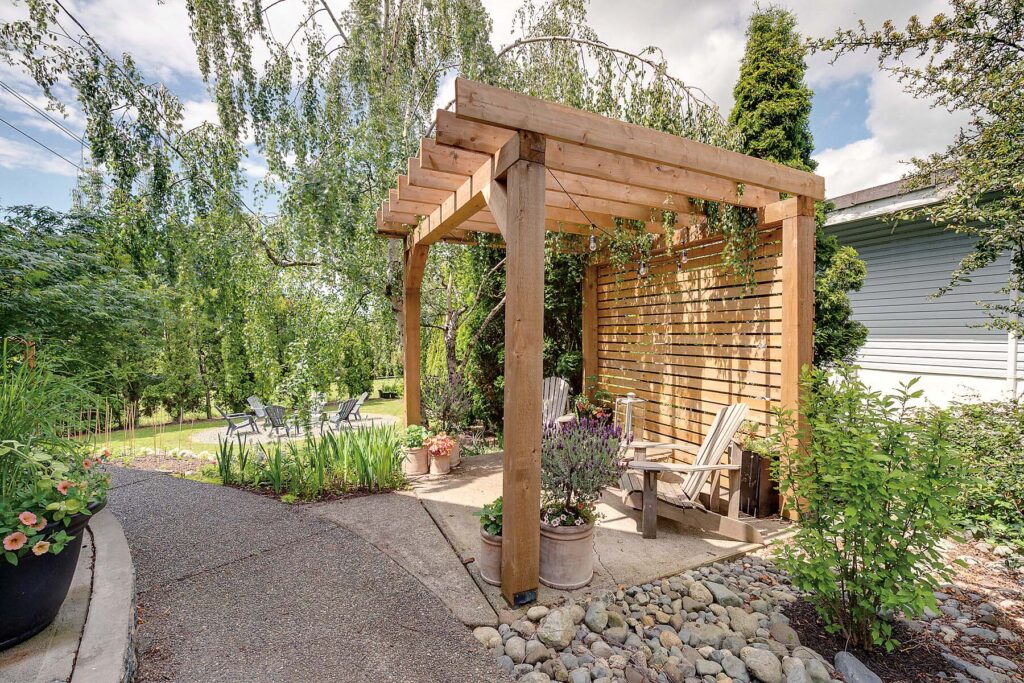 Given that many people flock to the capital of British Columbia for its balmy climate, it should come as no surprise that local wellness devotees are focusing on their homes' outdoor space. Glynis MacLeod, Senior Vice President of Sales at Sotheby's International Realty Canada reports on the renewed appetite for urban farming. "Covid highlighted what people feel they really need, and now they're growing their own greens. It's a trend that has expanded to some condo buildings, which now have rooftop gardens with raised veggie planter boxes."
Many properties in Victoria are also incorporating environmental features that contribute to peace of mind.  Seeing the environment all around you on a daily basis is a reminder of how important it is to value it.  Dockside Green is a recent development to note with calming ponds and streams that flow between the buildings, utilizing recycled grey water from the condo units.
It's a big-picture approach to wellness that has been taken even further by some condominiums that now cater, not just to the residents but also to their pets. A few condo buildings have their own dog parks as well as indoor dog washing stations.
It's a smart wellness-oriented strategy. As any dog owner will attest, a healthy, happy emotional support animal makes for a healthy, happy human.