Before adding one, consider style, space and purpose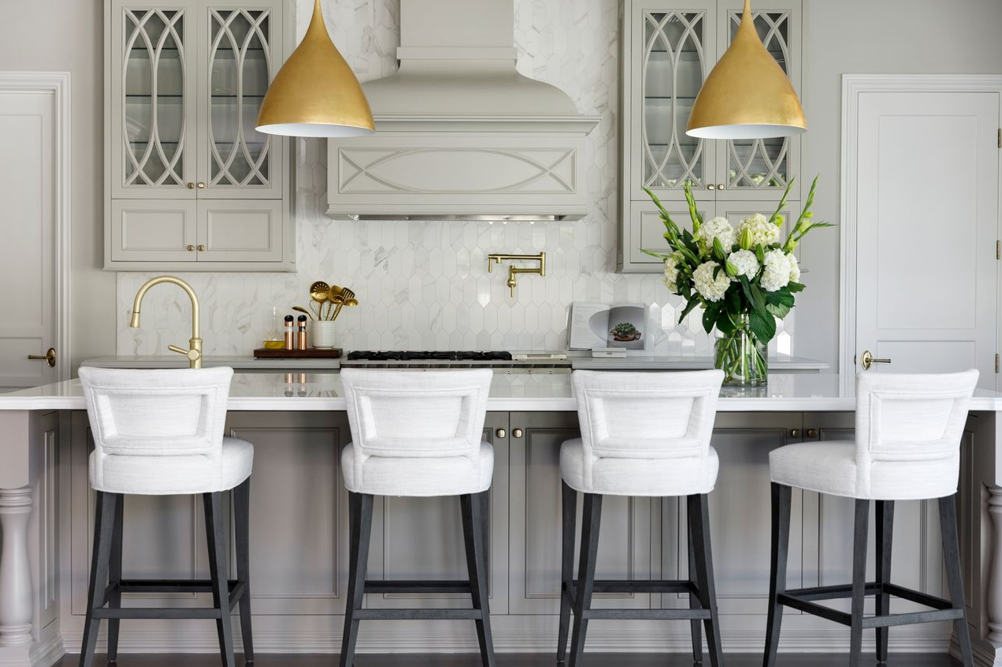 Maybe a kitchen island wasn't always a thing, but these days, the multi-hyphenate countertop is all but a prereq for any culinary prep space.
"The island is the heart of the kitchen, where you can congregate with friends and family," said Tatiana Seikaly, owner of Studio Seikaly in Miami. "It not only creates additional storage space but also adds seating and prep space."
When your kitchen does not already include this essential, installing it is a matter of style, space and service. To help craft the perfect piece that equally combines form and function, we chatted with design pros who are in the know.
Look to Logistics
"A kitchen island can serve as the focal point of the room and is great to use as a serving buffet when you have a party. Work with the shape of your room. An island does not have to be a rectangle or square. Sometimes the best option is one that is "L" shape or pie shape. Keep in mind, however, you'll need to maintain adequate circulation clearances (a minimum of 42 inches all around).
"There are also a few functions to consider installing beyond just a work surface. Add a prep sink and garbage disposal to accommodate multiple cooks, a trash and recycling center, refrigerator drawers (which are particularly great for storing drinks and snacks when you have young children), seating as well as receptacles on each end with built-in USB outlets, so the island can also serve as a homework station.
"Consider using a porcelain or quartz countertop. They're durable and stain resistant. If you really want to make a statement, change your cabinet material. Opt for metal cabinets in a punchy color, which are unexpected and pair well with flat-front perimeter cabinetry.
"Some homes have limited space, so a collapsible portable island is ideal. It can be brought in only when additional surface area is needed and can be wheeled to another room (or outdoors) to function as a serving counter or bar."
—Nicole Torossian of Nicole Michael Designs in Pasadena and Newport Beach, California
Get Creative
"If you are adding an island to your kitchen, ask yourself a few questions: Do you want it to blend into the existing kitchen or be a focal point? I like to accentuate it by choosing a material or a design that will add visual interest to the space. Incorporating lighting above it can be another opportunity for design brilliance.
"There are so many creative ways of adding storage to an island. I personally don't like seeing any appliances on the countertops. I like to design designated areas for every kitchen tool, accessory and appliance in order to keep the counter space organized and clean.
"It's important for your kitchen to be functional. You must be able to move and work around it comfortably. Don't be afraid to try an unconventional shape or design as long as the overall concept flows well with the existing space.
"If you are using a natural marble, you should seal it every so often. Marble is hard to maintain because it is a porous material—but that doesn't mean you shouldn't use it. Its flaws are part of its charm."
—Tatiana Seikaly, owner of Studio Seikaly in Miami
Avoid Marble 
"If kitchens are the heart of the home, islands become the nucleus. They can add functionality to the workspace and become a place for congregating in the kitchen. Wider island spaces can also be great prep worktops.
"An island should not interrupt the work triangle of a kitchen, which is the path between the sink, range and refrigerator. Islands can easily become part of the work triangle if planned properly. They should be scaled to the flow of the kitchen—an island that is too large may become an obstacle and one that's too small may not be effective.
"You should consider the function of the island: Is it for prep and work; entertaining; or both? I prefer to keep the top of the island as clear as possible. If the island is doing double duty, it's best to keep one side open for seating and entertaining and the other side for the workspace. Islands are a great way to maximize storage. You can add bookshelves at the ends, refrigerator drawers, mixer lifts and concealed waste bins.
"The countertops should be durable. I try to avoid marble since it's a soft, porous stone. Natural quartzites and lava stones always work well. A butcher block top will also help warm up the kitchen space. Islands can be a design opportunity to add an accent color or material to the kitchen."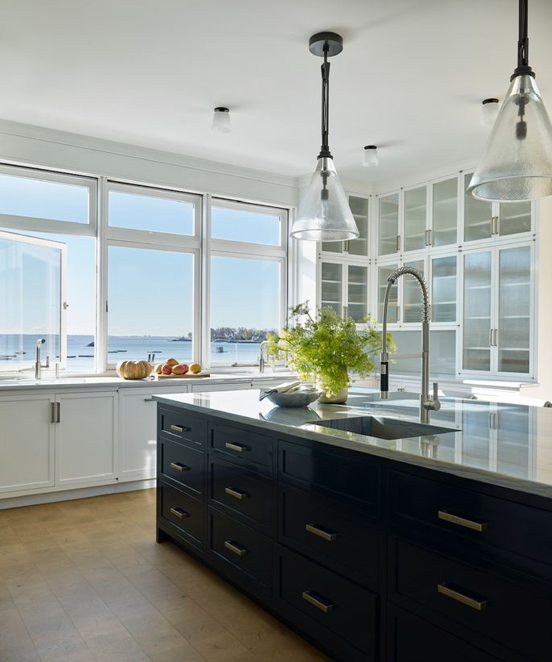 —Ross Padluck, principal at Ike Kligerman Barkley with offices in New York and San Francisco
Mansion Global Oct 5, 2022 (Jennifer Tzeses)