Brought By Cheryl Thompson
Imagine a world with greater opportunities: freedom, flexibility, and still keeping a foot in the vibrant urban centre, even if "home" is in a suburb or rural community. If this sounds like the lifestyle you'd prefer, a luxury pied-à-terre might be exactly what you need.
The term pied-à-terre simply translates to "foot on the ground"
In the past, a pied-à-terre was generally a small, functional apartment that gave their owners a home base in the thick of the action—and that action was always happening in the center of the city, whether in the corner office by day or the restaurants and theaters by night. A pied-à-terre gave owners a "foot on the ground" downtown, for business, leisure, or a weekend getaway.
But that's only one definition of "pied-à-terre," as this term often signifies a second residence, often very luxurious, that serves as a retreat, a respite, and a gateway to new adventure and opportunities.
As summer approaches, those who are living outside of Toronto are sure to crave additional time in the city, with Sunday brunches, afternoons along the waterfront feeling increasingly inviting, or maybe you need to pop in for a board meeting. The lifestyle benefits of a pied-à-terre are numerous, and this is without even mentioning the financial return, as real estate appreciates substantially with time.
For those curious about where to begin, choosing a noble neighbourhood that is home to a healthy selection of suites, and that is located centrally, are both vital. In Toronto, four neighbourhoods soar among the most prestigious places to secure a pied-à-terre. Let's tour them together.
Rosedale
Located just north of downtown Toronto and surrounded by parkland and ravines, Rosedale is a very special place. With gorgeous homes dappling winding roads, plenty of recreational opportunities, and easy access to the core at your feet, nature and convenience mingle in this opulent neighbourhood. For instance, those in search of a lavish meal at the end of the day can easily stroll to Sorrel, Terroni, or Quanto Basta. Hopson Grace is home to the best curated tableware designs, Clementine's fabulous fashions await eager shoppers, and Gee Beauty offers the ideal setting for a little R&R.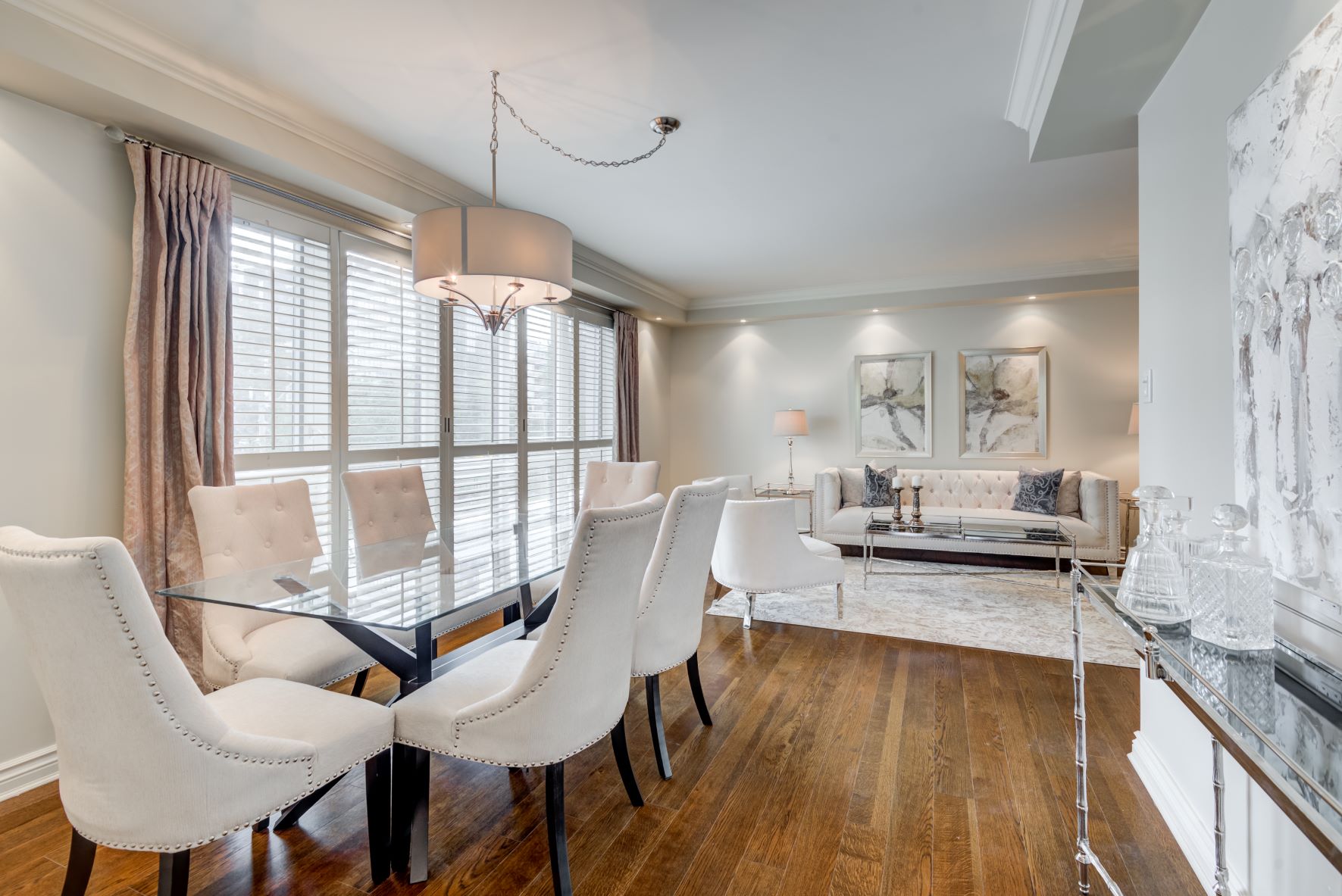 Calling a condo suite in Rosedale your pied-à-terre is an undeniable sign of sophistication.
Summerhill
For those in search of a more central neighbourhood, Summerhill is one of the most preferred areas to live in all of Toronto. This is a neighbourhood that has it all, from turn-of-the-century homes through to an abundance of parkland. Located along the Yonge Street corridor, locals here can indulge in all that Toronto's business and entertainment districts have to offer. The area offers plenty of desirable places to dine, plus an abundance of independent boutiques and other small-owned shops. One must explore Harvest Wagon, where outstanding produce and specialty grocery items abound. Afterwards, checking out the stunning home decor items at Absolutely, or enjoying an outstanding meal at Sash, will certainly be in order.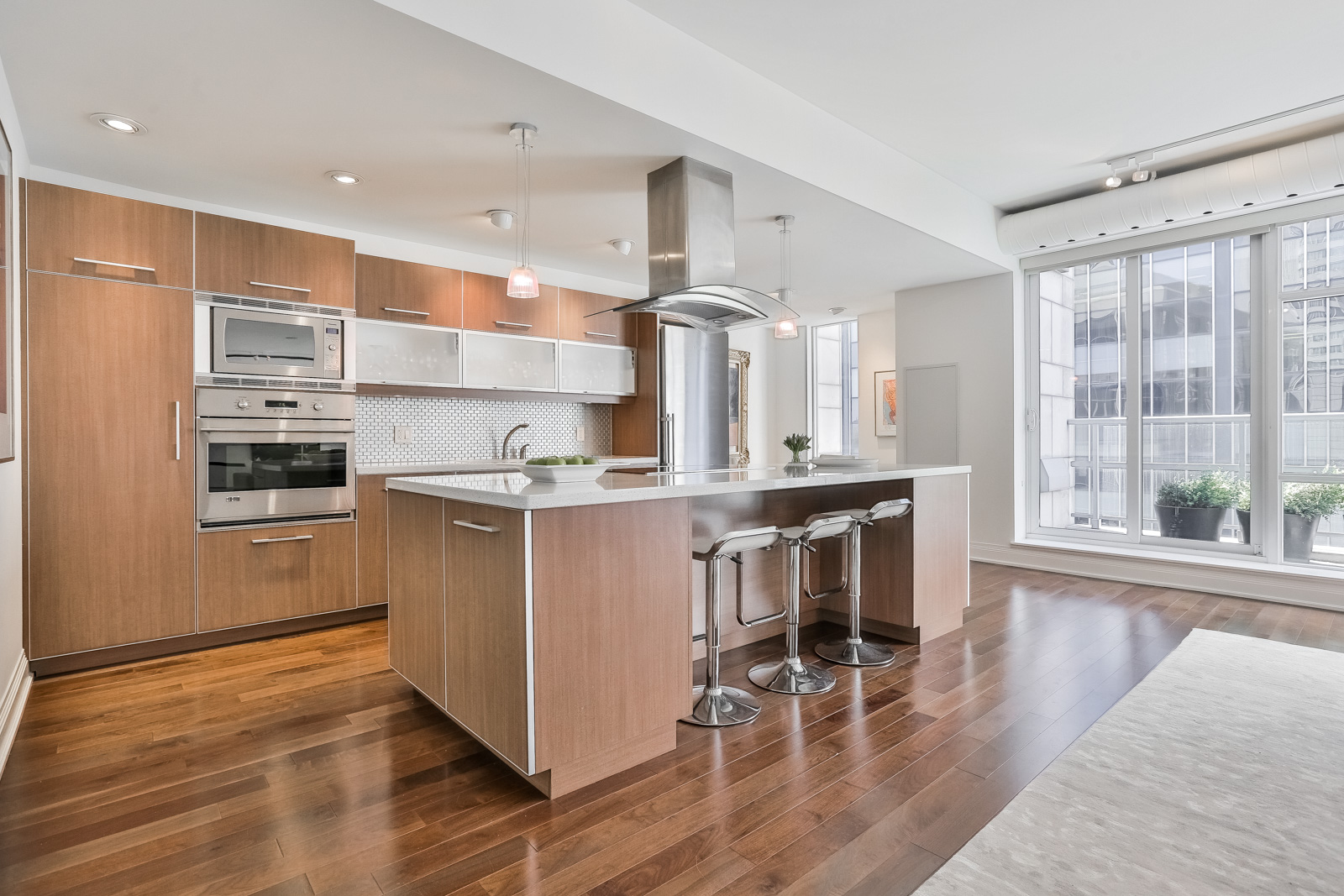 Those who love the city for its shopping opportunities will appreciate that both the Bloor-Yorkville and Yonge and St. Clair shopping districts are easily accessible from this area. Where transportation is concerned, Summerhill subway station — and by association, all that's dappled along the TTC's Line 1 — is within close proximity to every suite in this neighbourhood.
Yonge and St. Clair
A neighbour to Summerhill, Yonge and St. Clair is a place where culture and commerce coalesce effortlessly, creating a lifestyle destination unlike any other. The neighbourhood is destined to accelerate local economic and cultural growth – attracting new businesses and growing existing ones – all while providing residents an enjoyable and enriching day-to-day experience. Those seeking a midday indulgence can stop into Capocaccia Trattoria for lunch on the patio. A little further down Yonge, Brownes Bistro serves up modern French fare, while the sprawling David A. Balfour Park waits to be explored during your post-meal stroll. 
Yonge and St. Clair boasts all the benefits of an upscale address. Think convenience: easy transportation, your choice of boutiques, shopping, and dining, and the intention to continue the growth and expansion of its welcoming, luxurious feel. A great selection of restaurants, coffee shops, and healthy food options await you here, all held by a gorgeous backdrop of traditional homes and an iconic streetscape.
Forest Hill
Lastly, we'll explore one of Toronto's most prestigious pockets: Forest Hill. This neighbourhood is filled with many luxuries, and among them, two of Canada's most revered private schools: Upper Canada College and Bishop Strachan School. One of Toronto's prettiest neighbourhoods, the topography here is quite diverse, with hills, curvy roads, and several parkettes charming those who frequent the area.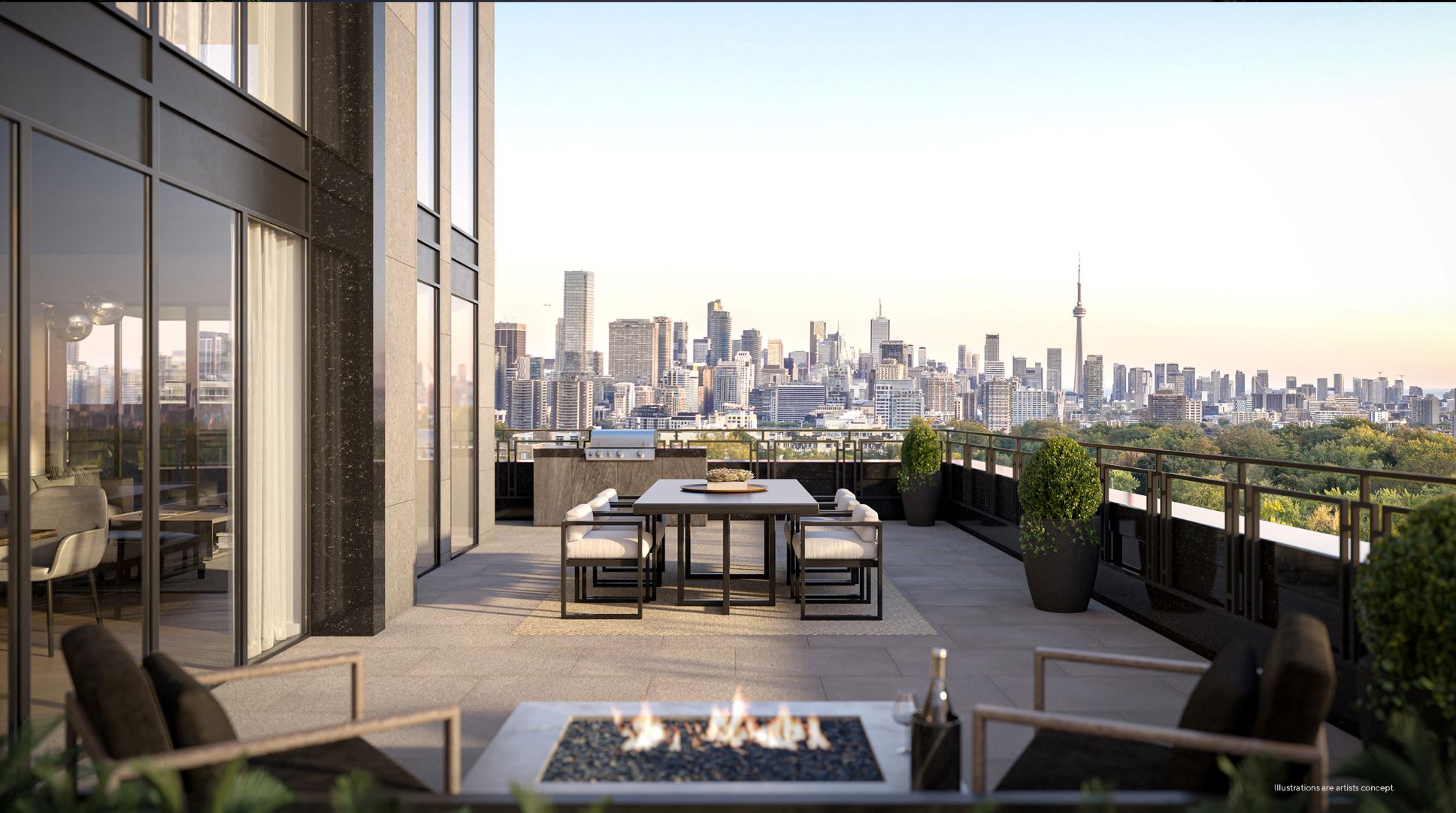 Centred around a serene enclave of shops, the Forest Hill Village shopping district offers boutiques that cater to those who reside here, while the nearby Eglinton West Village shopping district is home to streets lined with numerous fine restaurants, all for your enjoyment. After perusing TYPE Books and Stefanie's, perhaps you'll crave a pastry from Goûter, or a delicious meal at 7 Numbers. 
Owning a home away from the city's bustle can be a transformative experience, however, maintaining a landing pad in your urban centre of choice provides the best of both worlds.
Perhaps it's not yet time for you to "right size" your entire life. If that's the case, a pied-à-terre is an ideal alternative, providing a turn-key lifestyle and space to imagine the possibilities right sizing can hold.
If you're ready to invest in a pied-à-terre, I would be pleased to help you find your footing in a favourite distinguished Toronto neighbourhood.
Final Thoughts
Beyond perusing these tips, you may be seeking further support as you navigate the luxury real estate market.  Do not hesitate to contact me to to help you fulfill all of your Toronto luxury real estate goals.

About the Author: Cheryl Thompson is a leading luxury Realtor® and Senior Vice President of Sales with Sotheby's International Realty Canada helping buyers and sellers to fulfill their real estate goals in Toronto's most prestigious neighbourhoods. She can be reached at cthompson@sothebysrealty.ca or 416.419.1991.