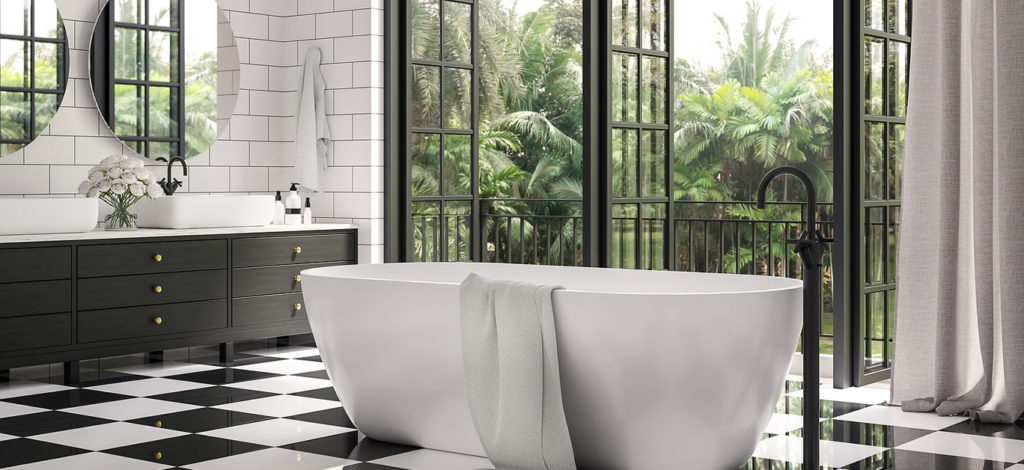 The modern bathroom done right should be a haven of tranquility, and a refuge of calm and relaxation that allows you to escape the stresses and strains of everyday life for an hour or two as you soak in a long and luxurious bath.
Getting the at-home spa experience has long been a priority for anyone looking to create a beautiful luxury home, and in 2021, this will become an even more prevalent trend in interior design, with modern details meeting classic glamour to create a chic and sophisticated look you'll be proud of.
In recent years, we've seen a flurry of new details enter the bathroom space to add style and functionality to your set-up, and from towel warmers and hands-free soap dispensers (perfect during the current era of Covid-19) to high-tech new shower types and hot tubs alike, gone are the days of a simple bath, shower and toiler set-up. As with any well-designed room, the devil is in the details, and some small additions can make a big difference.
Even so, to achieve the desired affect you will first need to start with the basics, and decide what kind of overall feel you want your bathroom exude. To give you some inspiration, we've rounded up the top trends for luxury designer bathrooms to consider for 2021.
Marble and stone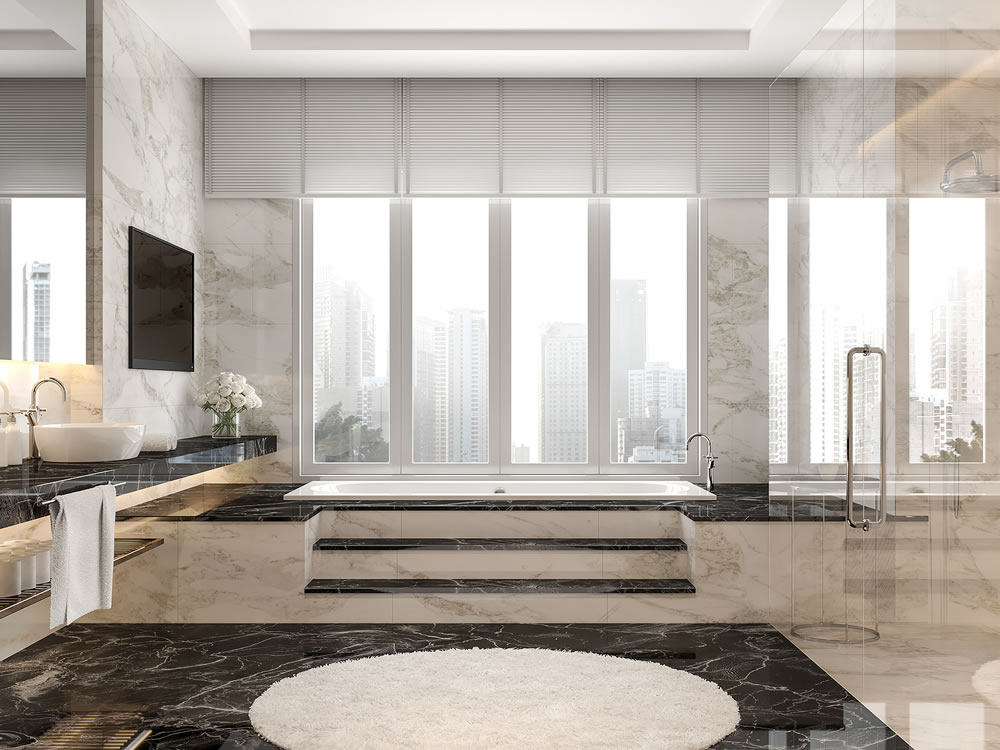 Marble has long been seen as a luxury bathroom trends, and is set to make a welcome return in 2021. Creating an effortlessly opulent effect throughout your personal haven, whites and greys are a classic choice and will inject a regal feel to the room. Or, if you're feeling a little more adventurous, then take a look at some of the gorgeous red marble options some of the interior space's top designers have been backing to become a top trend.
For a pared down alternative, stone is another natural material that looks great in bathrooms, and in the new year, we'll see its popularity extend beyond just flooring and walls, making its way into countertops, vanities and sinks.
Wood
Continuing with the trend for natural materials, wood is another great choice for revamping your bathroom in 2021, and will add a rustic and homely feel without compromising on style and sophistication.
Primarily used for walls and flooring, it is also becoming an increasingly popular choice for bathroom furniture (though these need to be well-protected with water-resistant varnishes for longevity), with the new season's designs featuring a combination of elegant natural materials and modern design. Woods bring natural heat into any room, and can make for a much nicer experience than treading on tiles when you get out of the bath or shower.
Gold fixtures and fittings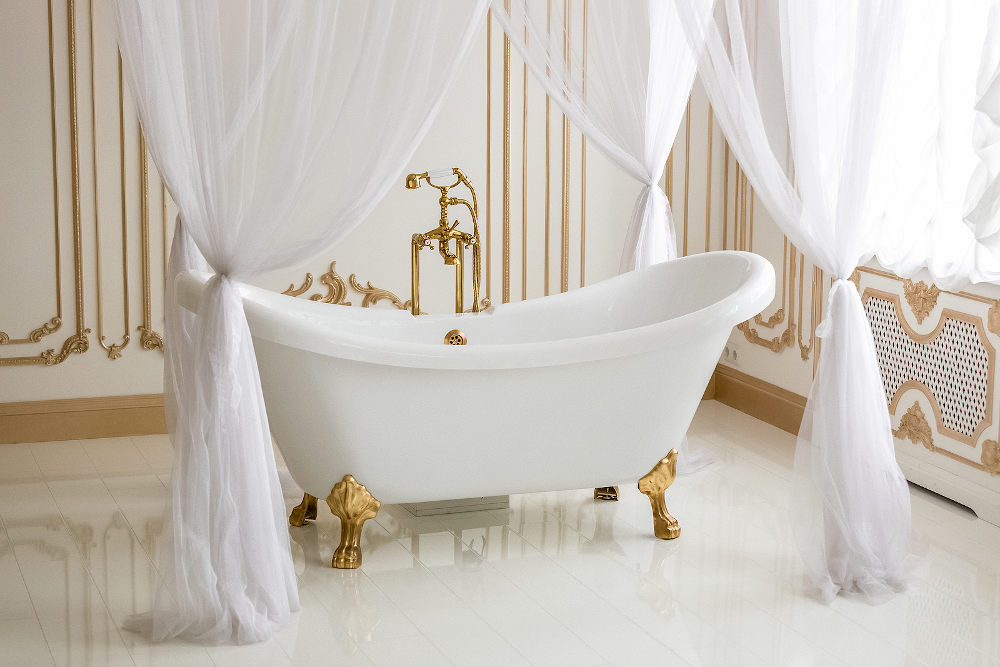 When it comes to adding an air of luxury to any bathroom, the roll-top or claw-foot bath will always have a space – and what better way to glam things up a little than with the addition of some gold taps and other fixtures and fittings?
Modern tile designs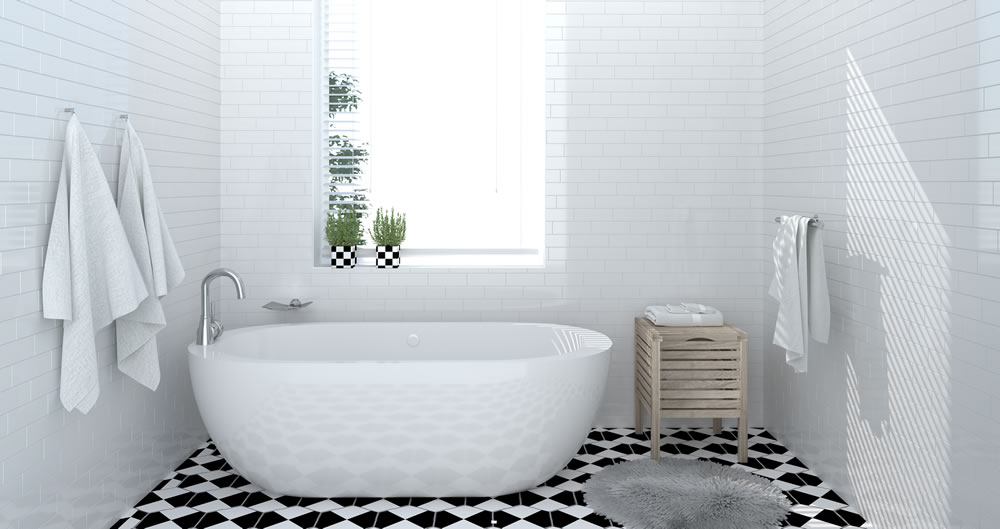 In recent years we've been seeing beautiful mosaic tiles, Portuguese 'azulejos' and intricate Italian designs taking centre stage on bathroom floors and walls, and in 2021, the trend for gorgeous tiling will continue. This time though, expect a return to more modern patterns and colour palettes, such as bold grey and white chevrons and abstract block colour designs.
This is less about the geometric patterns we've seen before, and more about adding a creative touch to simpler designs to add an extra dose of elegant appeal.
The extras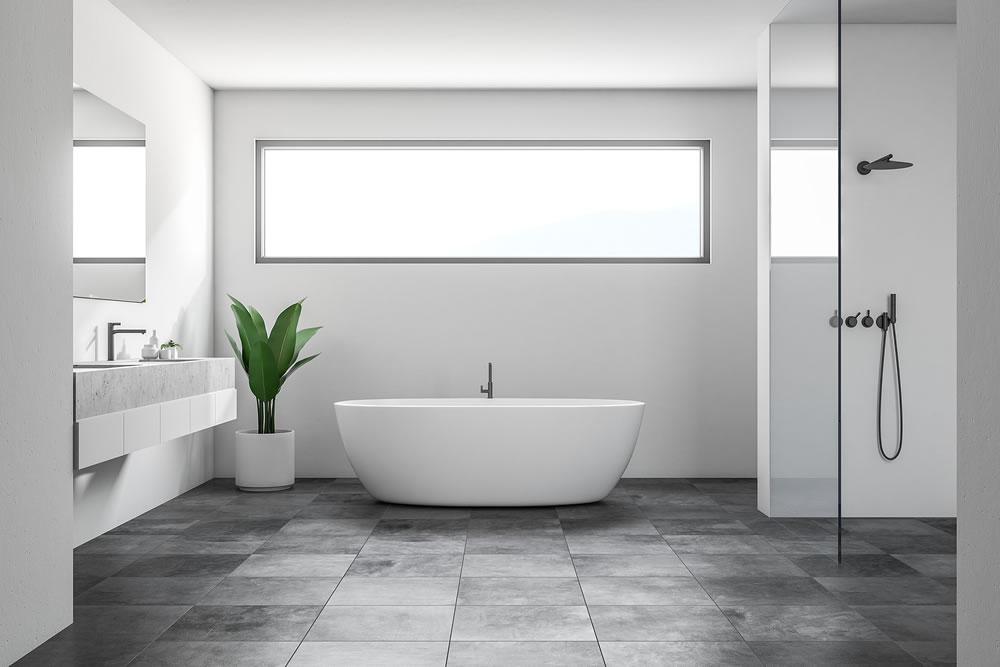 Once you've set the scene, chosen your theme and nailed down your material choices for your floors, walls, fixtures and fittings, it's time to have some fun with styling.
Plants and greenery will continue to be a key trend in bathrooms for 2021, bringing the outdoors indoors and creating a light, airy and natural feel when combined with minimalistic colour palettes such as whites and creams. Be sure to choose plants which can withstand the moisture and humidity of the room though, as this won't be suitable for them all.
Natural lighting will be another key trend, and is effective when it comes to creating a more spacious feel, so make the most of large windows to let as much light in as possible. If your bathroom doesn't have windows, be sure to install and extractor fan to remove mould-causing moisture and opt for man-made lighting alternatives which are designed to mimic natural light.