Wake up to rejuvenating sunshine flooding into your home at these stunning properties.
One of the architect's best tools is so powerful that it can sculpt a space and enhance your wellbeing. It is shapeless and weightless. It boosts moods and sharpens focus. The tool? Natural light. "It's everything. It's transformative," says Joshua Zinder, managing partner of architecture and design firm JZA+D in Princeton, New Jersey. "How people feel in a space is critically important, and sunlight just makes for happier people." With the potential to reduce energy consumption, too, it's no surprise that homebuyers are making it a priority. "It comes up in every conversation," he says.
The way in which the home is oriented towards the sun is critical. South-facing rooms receive the most and steadiest winter sunlight in the Northern Hemisphere, enabling homeowners to take advantage of heat gain when temperatures drop. North-facing sunlight, meanwhile, is consistent and diffuse throughout the day. And when it comes to windows, it's not simply a matter of bigger is better. Placement and style must be balanced with privacy, heat gain/loss, and the need to minimize glare.
A thoughtful lighting plan can animate a home. Skylights, transoms and clerestory windows set high on a wall above eye level may allow light to penetrate deep into rooms. And tubular daylighting devices, also known as sun tunnels or solar tubes, can direct sunlight from the roof into the interior.
Mayi de la Vega, Chief Executive Officer, ONE Sotheby's International Realty on Florida's East Coast, sees first-hand how buyers gravitate towards homes with abundant light. "It radiates a certain energy, a positive energy," she says. "We all feel good in sunlight."
Oakville, Ontario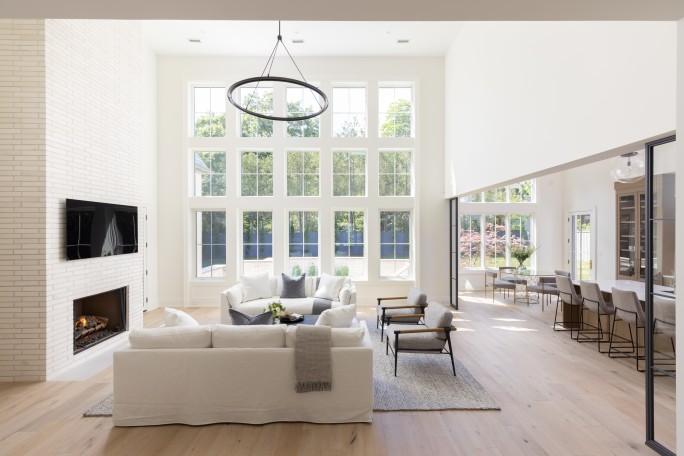 This light-abundant, spacious home in Ontario balances grand-scale living with intimate tonality. Gracious proportions, with ceilings reaching up to about 21 ft, set the awe-inspiring stage for a rich yet soft palette of museum-quality finishes. The generously sized great room is lined with steel and glass partition walls. On the second level can be found breathtaking skylights. The primary suite offers prime north-east sunlight and a spacious en suite with heated floors. A sensational entertainment space fills the lower level, with a wet bar, games area, theatre room and gym. This home will transcend even the most discerning expectation.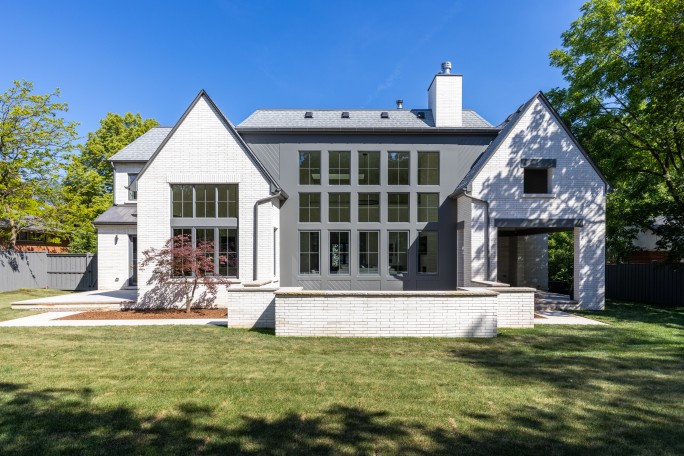 $5,700,000
Property ID: 9PMSLL
sothebysrealty.com
Sotheby's International Realty Canada
Alex Irish, Josh Bernard +1 905 845 0024
Gatti House, Strand, London, WC2R
Gatti House is a grade II-listed building built in 1886-87 and located high above the Strand. The apartment is in excess of 2,300 sq ft, with a large private roof terrace. This immaculate, beautifully designed penthouse features a second-floor landing with floor-to-ceiling windows; a further unofficial terrace, although not demised, is also accessible. Steps rise up past beautiful leaded sash windows to reach the third floor. Light wells brighten the stairwell and part of the floor is glass, allowing for natural light to reach the lower level. The well-appointed kitchen has marble worktops, sleek dark cabinetry and Gaggenau appliances.
£5,750,000
Property ID: YYRRPZ
sothebysrealty.com
UK Sotheby's International Realty
Guy Bradshaw +44 7849 398 941
Cincinnati, Ohio
This is a one-of-a-kind, refined architectural marvel by Bronzie Design and Build, located in Cincinnati's desirable Mount Adams. Oversized windows have been masterfully placed throughout this home to maximize natural light and the spectacular views. The sweeping panorama – from the Ohio River, to downtown, to Prospect Hill – can be enjoyed from most rooms, but especially from the rooftop deck. High-end features and finishes are beautifully accentuated by steady streams of sunlight. Among the 4,500 sq ft of exquisite interior space are four bedrooms. Other features include a two-car garage, 15-year tax abatement and LEED Platinum energy-efficiency certification.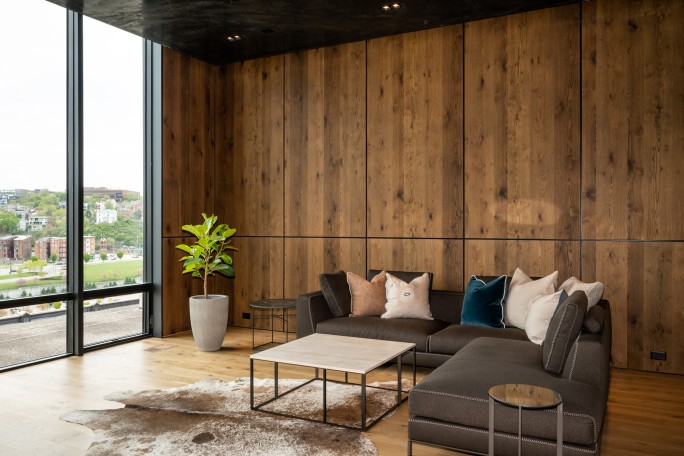 $1,999,000
Property ID: LFDRBS
sothebysrealty.com
Robinson Sotheby's International Realty
Lee Robinson +1 513 842 2225
Boca Raton, Florida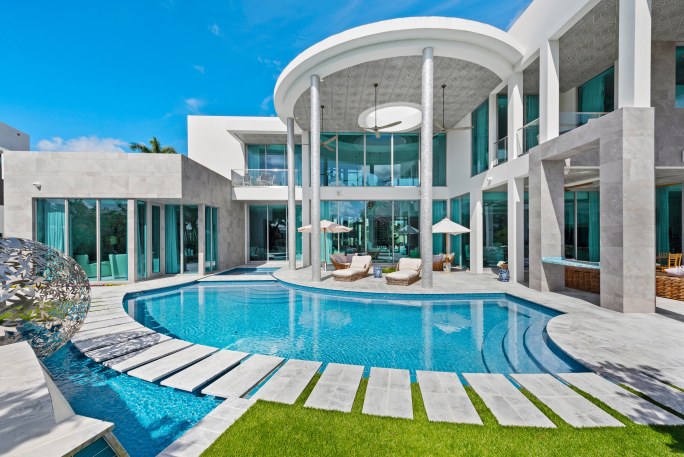 "Le Sumi" is a modern maximalist architectural masterpiece. Dramatic open spaces and soaring ceilings fill the residence with light from early morning to sunset. Multiple expansive covered patio areas, plus fixed and sliding glass windows, allow for a magical blend of interior and exterior living.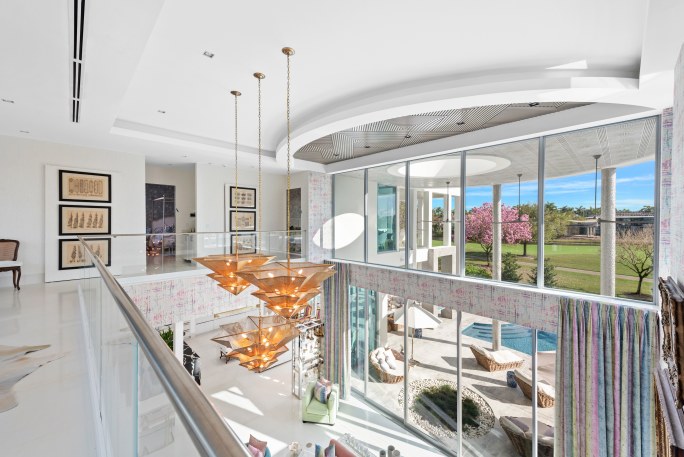 $11,500,000
Property ID: DZXMSF
sothebysrealty.com
ONE Sotheby's International Realty
Mark Nestler, John Poletto +1 561 212 1517
Solana Beach, California
Perched on an elevated lot, this elegant coastal home enjoys sweeping 180-degree ocean views. It is newly constructed with clean architectural lines and a soothing, neutral palette. There are custom Fleetwood doors along the great-room walls for truly idyllic indoor/outdoor living. The great room, dining and kitchen area – with its Caesar stone quartz countertops and Aran Cucine kitchen cabinets – is open and airy with multiple skylights bathing it in light. Exterior patios are laid with Italian porcelain and feature an inviting fire pit and pizza oven, while the rear yard and rooftop deck are pleasingly spacious.
$5,480,000
Property ID: 4MJBQ5
sothebysrealty.com
Pacific Sotheby's International Realty
Julie M. Howe +1 858 361 2012
Chattanooga, Tennessee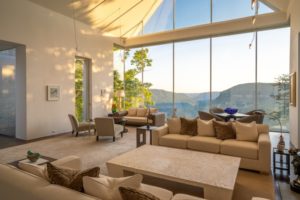 Located in the exclusive Elder Mountain community, this stunning home was designed by renowned architect Hugh Newell Jacobsen, who once said, "I have found that I can hold light in a space almost as you can fill up a glass with liquid." The home features pitched rooflines, which provide dramatic vaulted ceilings. The attention to detail and exquisite finishes will impress, starting with the vast gallery-style hall with its glass ceiling. Skylight cupolas add to the dazzling effect. The living room has floor-to-ceiling windows, while the primary suite offers panoramic views of the Tennessee River Gorge.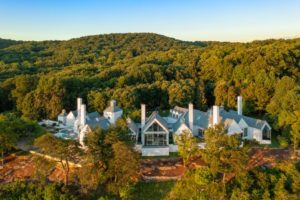 $7,000,000
Property ID: X5QRC9
sothebysrealty.com
Zeitlin Sotheby's International Realty
Jessica Averbuch +1 615 294 9880
Boulder, Colorado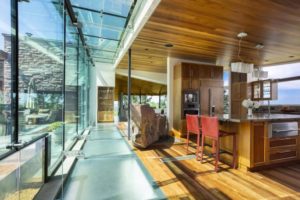 A sophisticated, sun-splashed, modern residence perched high above Boulder, Colorado, offers dazzling mountain and city views. This five-bedroom, eight-bathroom estate has the ultimate location, within one of America's favourite mountain towns, and boasts 360-degree views. Striking contemporary design balances the warmth of exquisite natural materials, such as rich Honduran mahogany floors, with the sunlight that pours through the Pilkington triple-glazed, cantilevered glass walls. Topped by a rooftop deck, the elevator-equipped 9,689 sq. ft. residence features exceptional entertaining spaces, a gourmet chef's kitchen, two offices, a library, home theatre, game room, spa and three-car garage.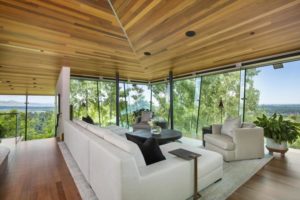 $14,250,000
Property ID: G5EBR4
sothebysrealty.com
LIV Sotheby's International Realty
Jeff & Carliss Erickson +1 303.589.2741
Bridgehampton, New York
This is a superbly designed expansion and rebuild of a classic 1902 Hamptons 'cottage' in a coveted location: on 2.33 park-like acres with deeded Sagg Pond access, moments away from the ocean. With 12,000 sq ft of space spread over three floors and a lower level, this home envelops you with seaside character. Large sun-filled rooms with high ceilings, artisan craftsmanship, rift-cut white-oak floors and handmade mahogany windows all feature. The gated grounds harbour rare-specimen trees, a Har-Tru tennis court, an entertaining pavilion, a heated pool, a two-car carriage house and a separate studio building. An exceptional house in an exceptional location.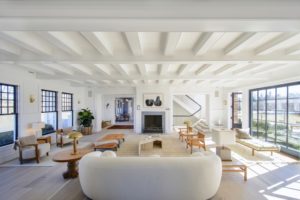 $28,500,000
Property ID: C8XWGJ
sothebysrealty.com
Sotheby's International Realty – East Hampton Brokerage
Beate Moore +1 516 527 6000