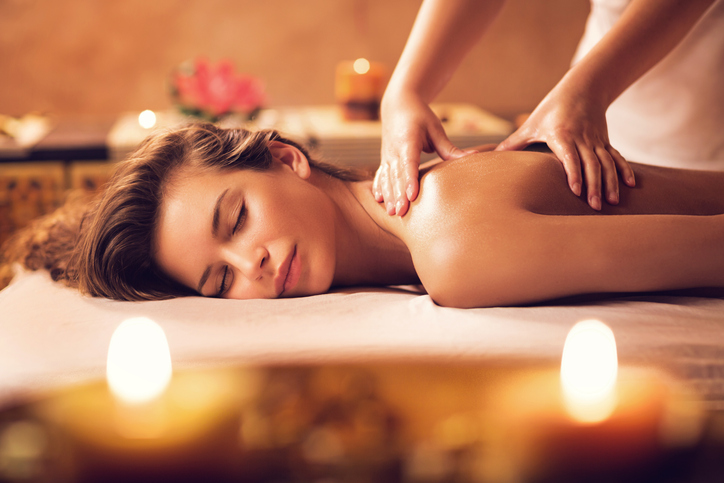 The City of Toronto is a lively metropolis that boasts diversity, rich culture, and stunning landscapes.It's also a place known for its long and cold winters.
Fortunately for residents, Toronto has great "hotspots" for those times when it gets too nippy for comfort.Try these amazing luxury retreatsfor a nice weekend getaway this winter season:
Millcroft Inn & Spa
55 John Street, Caledon
Millcroft Inn & Spa,located in the serene hills of Caledon and surrounded by tranquil villages, is the perfect countryside escape.It has a four-star dining room with waterfront views and an outstanding spa facility.
The award-winning, state-of-the-art spa has 17 treatment areas that providea relaxing experiencefor the mind, body, and soul. Its treatments blend traditional healing techniques with the latest health and wellness innovations. There arealso outdoor hot spring pools for savoring "a whole new level of relaxation."
The Millcroft Inn & Spa offers different packages for winter getaways, romantic retreats, spa escapes, culinary connoisseurs, and more.
Miraj Hammam Spaby Caudelie Paris
188 University Avenue, Toronto
This Middle Eastern-inspired spa at the Shangri-La Hotel features traditional treatments such as Hammam, a steam bath followed by a massage, and Gommage, a full-body exfoliation using black Moroccan soap.
The spa also features treatments by Caudalie of Paris, a global leader in Vinothérapie®. Some of their specialized treatments are inspired by the ancient rituals of the Middle East and use fresh grapes.
Clients are encouraged to try the Crushed Cabernet Scrub, Vinoperfect Facial Treatment, and Honey and Wine Body Wrap. The spa offers a number of wellness packagesspecifically for detoxing and indulgence.
White Oaks Resort & Spa
253 Taylor Road, Niagara-On-The-Lake
White Oaks Resort & Spa provides a unique luxury hotel experience as well as excellent spa and dining amenities. Their spa treatments range frommassages, facials, and nail therapy to aromatherapy and body wraps.Each treatment is designed to help revitalizeand refresh the body.
To complete the experience, guests can dine at the award-winning LIV Restaurant. LIV offers a refined seasonal menu and an extensive Niagara wine list.
For those looking for a fun and laidback restaurant, PLAY is the place to go. They have an extensive drink menu complete with cocktails, beers, and wines. PLAY featuresmodern takes on pub food classics as well asa full vegan menu.
From indulging the taste buds to pampering the body, White Oaks Resort & Spa has it all.
Sir Sam's Inn &WaterSpa
1491 Sir Sam's Road, Eagle Lake
For a romantic winter getaway, Sir Sam's Inn &WaterSpa is the ideal destination. This luxury adult resort offers a wide range of accommodations from cozy lakeside units to a private cottage with breathtaking views of Eagle Lake. Most rooms have balconies, walkout patios, Thermomasseur™ baths, and wood-burning fireplaces to really set that romantic atmosphere.
The WaterSpa at Eagle Lake invites guests to immerse themselves in "total serenity."Ithas an indoor pool-like circuit with two jet formations that focus on the neck and lower back. The centre island,meanwhile, massages the foot and calf.Another feature is their Champagne Grotto, aptly named because of the relaxing bubbles it produces.
The spa offers an intimate and relaxing couple's massage. The Gua Sha Stone Therapy is another treatment to get rid of unwanted toxins and relieve aching muscles. Treatments and massages done here rejuvenate, stimulate, and soothethe body using only the finest natural oils and ingredients.
Learn more about life in Toronto and discover amazing real estate options in the city today. Get in touch with Cheryl Thompson and Linda McEwan by calling 416.419.1991 or send an email to cthompson(at)sothebysrealty(dotted)ca.