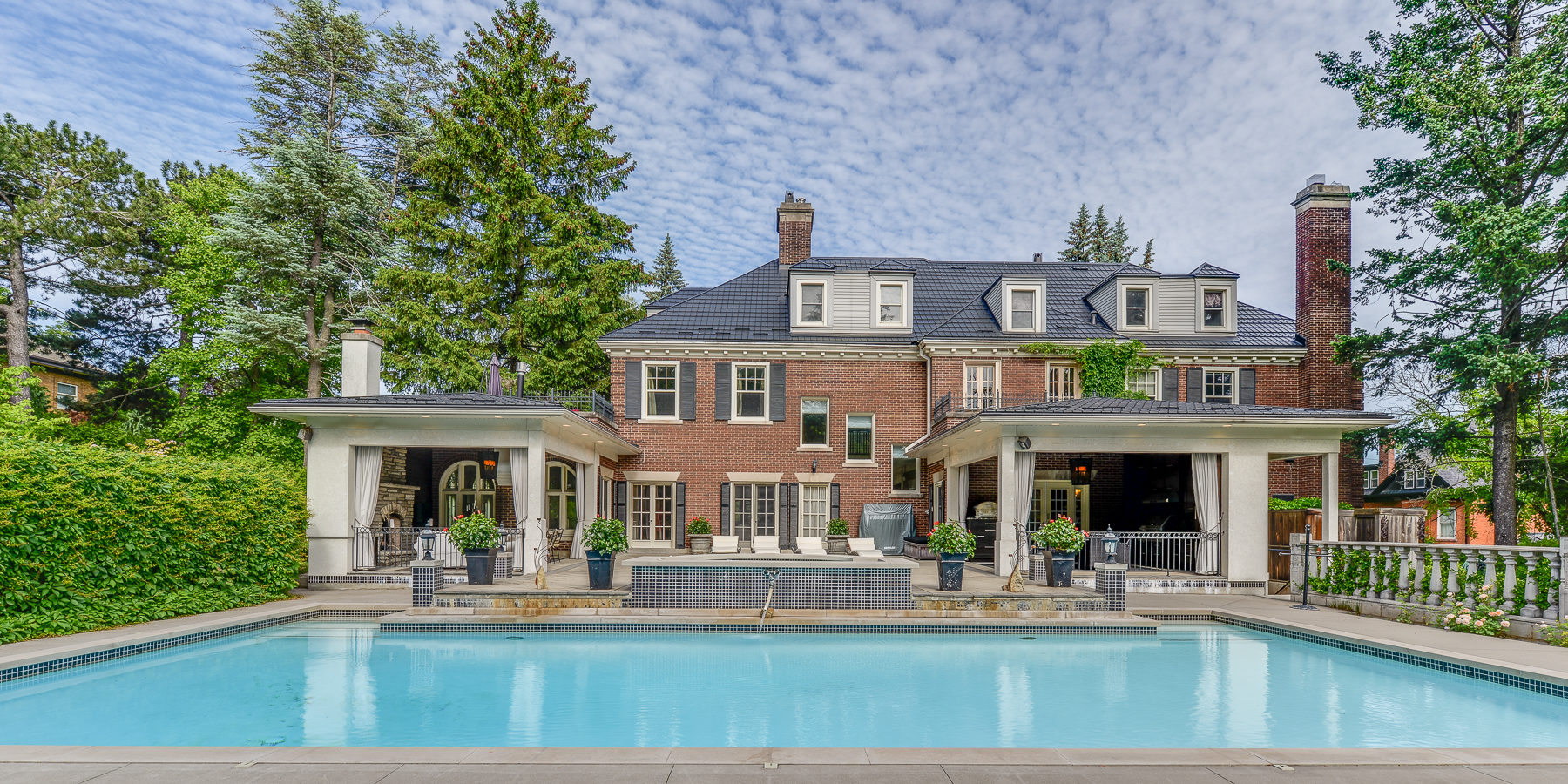 Brought By Cheryl Thompson
Luxury House Hunting in the GTA: How to Find Your Diamond in the (Relative) Rough
The Greater Toronto Area's (GTA) luxury housing market has arguably never been hotter than it is today. Between rock-bottom interest rates and surging home equity, many are seizing the opportunity to climb the housing ladder into more spacious (and lavish) abodes.
There's no denying, COVID-19 has taken its toll on all of us. And while our worlds were turned upside down over the last 18-plus months, the importance, beauty and function of home has also taken centre stage.
Never mind "double"-duty, our home became a catch-all over the last while. Office, school, coffee shop, chef's kitchen (or takeout counter)… plus, of course, a place to rest your head at the end of each day. However, even as some semblance of normalcy is presenting itself — full days at school and the return of morning commutes considered — an increased appreciation for home remains.
After all they've carried us through, we'll likely never look at our own four walls the same way as we did pre-March 2020 — be that via a lens of (understandable) unwillingness to let go of your novel home office, renovated home gym, or freshly-manicured backyard… or through a new-found need for increased space and amenities.
Boasting proof that these finer things have come to hold increased importance in peoples' lives, the GTA held the position of Canada's strongest luxury real estate market in the first half of the year, especially for homes listed above $4 million. Compared to the first six months of last year, sales of these homes surged nearly 300%!
What's more, this past summer saw a 12% increase in sales, year-over-year, in the whole of the GTA's $4-million-plus home category. Six of these homes went for over $10 million. And this bustling activity is not slowing down through the autumn months. Most recently, in the City of Toronto specifically, October continued with the surge in sales of luxury homes listed above $4 million, with an astounding 78% increase compared to last October. Four of these sales were over $10 million, compared to only one sale over $10 million in October 2020.
Entering the Luxury Housing Market
While the above data may sound like a cocktail party you're eager to RSVP to, those looking to enter or trade-up in the luxury market will be wise to look before they leap. Just as many luxury homebuyers are looking to the market with robust confidence (and a temptation to act on their most lavish impulses), this demand is colliding with insufficient supply.
Across the GTA, this imbalance has pushed conventional market properties into the luxury category, ensuring that the appetite for lavish homes will, unfortunately, remain insatiable for those most choosy about their dwellings. This summer in Toronto alone, more buyers purchased homes for more than $4 million (transactions were up 40% year-over-year!) than for between $2-4 million — a category which declined by 26%, year-over-year.
What this means, numbers aside, is this: homes that typically wouldn't fall under the luxury-home category are being slapped with luxury-home prices. As a hopeful buyer, there's little more frustrating than being forced to hack through the rough to find your diamond when there's a bunch of quartz in the way.
This is where working with a trusted realtor comes in. Hunting for a luxury home should be exciting, and a reputable luxury realtor who knows the market can ensure that's exactly the experience you have.
About the Author: Cheryl Thompson is a leading luxury Realtor® and Senior Vice President of Sales with Sotheby's International Realty Canada helping buyers and sellers to fulfill their real estate goals in Toronto's most prestigious neighbourhoods. She can be reached at cthompson@sothebysrealty.ca or 416.419.1991.