Market Report March 2020
Toronto Regional Real Estate Board (TTREB) announced there were 8,012 home sales through TRREB's MLS® System in the Greater Toronto Area (GTA) for the month of March 2020 which was an increase of 12.3 per cent compared to 7,132 sales reported in March 2019.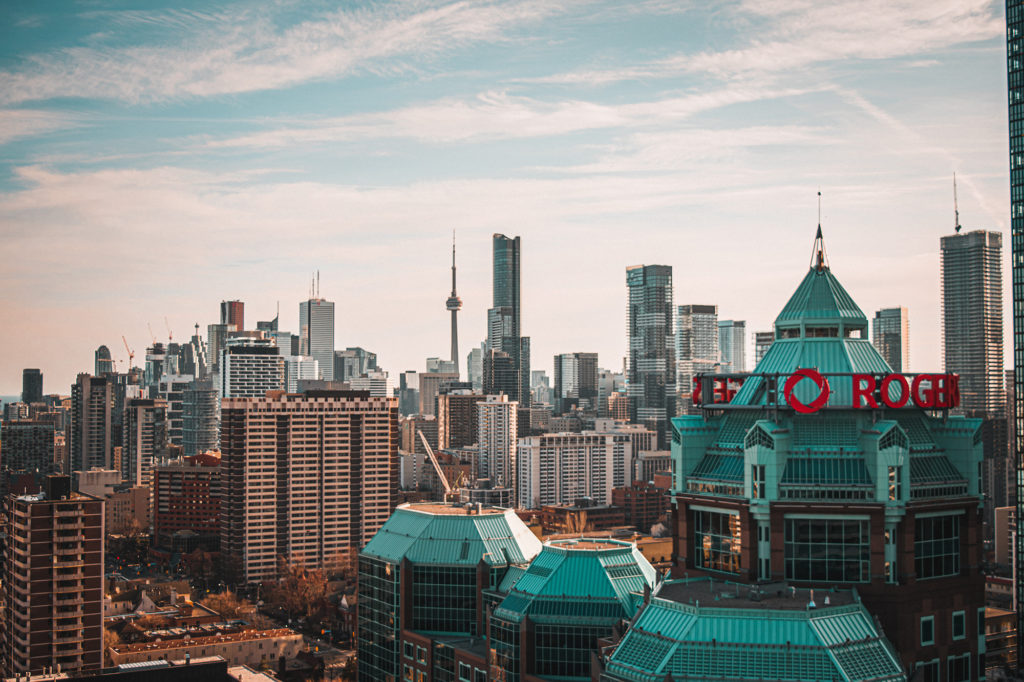 However, despite a strong increase in sales for March 2020 as a whole, there was a clear break in market activity between the pre-COVID-19 and post-COVID-19 periods. The start of the post-COVID-19 period is mid-month, the week beginning Sunday, March 15.
The overall March sales result was clearly driven by the first two weeks of the month. There were 4,643 sales reported in the pre-COVID-19 period, accounting for 58 per cent of total transactions and representing a 49 per cent increase compared to the first 14 days of March 2019.
There were 3,369 sales reported during the post-COVID-period – down by 15.9 per cent compared to the same period in March 2019.
The overall sales result for March was strong relative to last year, but the impact of COVID-19 was certainly evident in the number of sales reported in the second half of March. Uncertainty surrounding the outbreak's impact on the broader economy and the onset of the necessary social distancing measures resulted in the decline in sales since March 15. Sales figures for April will give a better sense as to the trajectory of the market while all levels of government take the required action to contain the spread of COVID-19. It is important During these volatile and uncertain economic times to watch the week to week activity and keep on top of the real time trends.
Although real estate has been declared an essential service, it is certainly not business as usual. Most everything is being done using technology in innovative ways to conduct business virtually and service our clients as best as we can during these challenging times
For March as a whole, new listings were up by three per cent year-over-year to 14,424. However, like sales volume, new listings dropped on a year-over-year basis during the second half of the month (beginning March 15) by 18.4 per cent.
"Despite sales and listings trending lower in the second half of March, demand for ownership housing remained strong enough relative to listings to see the average selling price remain above last year's levels, including during the last few days of the month. As we move through April, we will have a clearer view on how social distancing measures and broader economic conditions will influence sales and ultimately the pace of price growth," said Jason Mercer, TRREB's Chief Market Analyst.
The MLS® Home Price Index Composite Benchmark price was up by 11.1 per cent year-over-year in March 2020. The average selling price for March 2020 was $902,680 which is an increase of 14.5 per cent compared to March 2019. The average selling price for sales reported between March 15 and March 31, was $862,563 – down from the first half of March 2020, but still up by 10.5 per cent compared to the same period last year.
Preliminary Market Outlook Guidance
The year 2020 started with a near-record pace for home sales in the first quarter and double-digit annual rates of price growth. However, the COVID-19 outbreak has clearly changed this year's outlook. TRREB will be releasing a forecast update in mid-April, once we have a longer time series of data since the onset of the strong social distancing measures, the concern over economic growth and the related employment picture to get a better real time picture. However, here are some initial thoughts:
• If we see a peak in COVID-19 infections in the spring followed by a loosening of social distancing measures starting in the mid-to-late summer, then we could see a strengthening in the demand for ownership housing throughout the fall and into the winter. News of employees returning to work from furlough coupled with the continuation of extremely low mortgage rates could fuel this recovery.
• As noted in the March figures, demand for ownership housing remained strong enough relative to listings in the second half of March to see average selling prices remain above last year's levels. As we move through the spring, it is possible that we may see a moderation in price growth if market conditions soften due to a combination of slower sales and an uptick in listings. However, a resumption of tighter market conditions and an improving pace of price growth will likely occur as the market recovers in the fall of 2020 and winter of 2021.
This is completely uncharted territory surrounded with much uncertainty. It's a quickly changing situation too, so it is important to be looking at the market each week with real time information. I will do my best to provide updated commentary on the market to keep you informed of the changes in both the numbers and on the ground as I serve my clients.