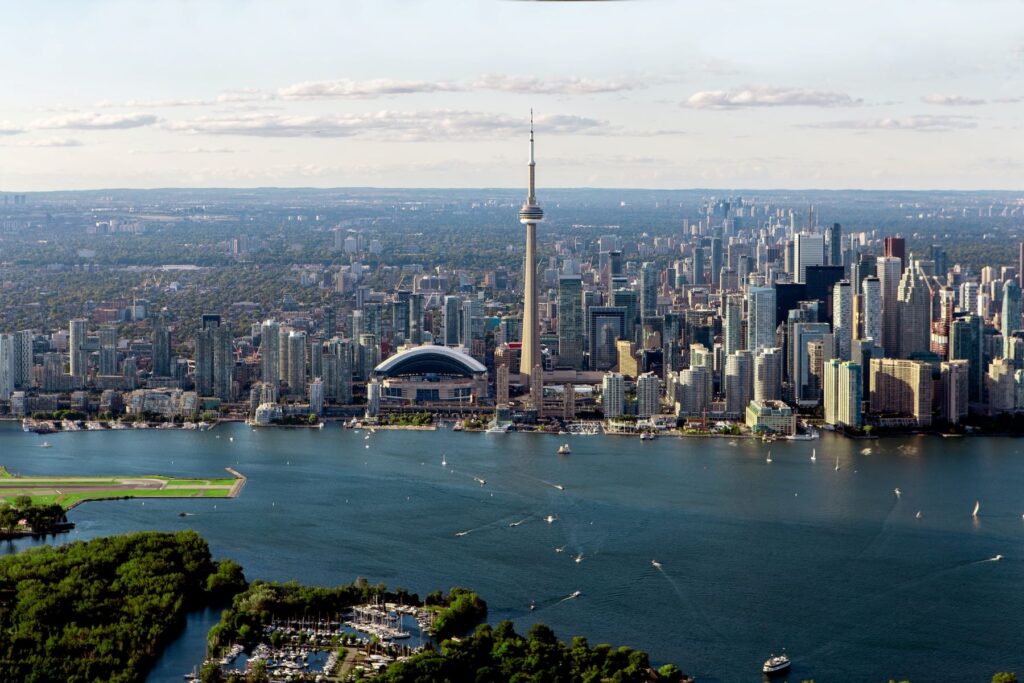 The Greater Toronto Area (GTA) residential housing market showed some signs of balancing out in July as home sales trended lower and new listings gained steam.
According to the Toronto Regional Real Estate Board (TRREB), the number of homes sold in July still showed growth compared to the same time last year, but at a slower rate than has been seen in recent months.  A total of 5,250 home sales were recorded last month, which is a 7.8% increase compared to July 2022. This is significantly smaller than both the 16.5% year-over-year increase seen in June and the even bigger 24.7% annual jump seen in May.

"Home sales continued to be above last year's levels in July, which suggests that many households have adjusted to higher borrowing costs. With that being said, it does appear that the sales momentum that we experienced earlier in the spring has stalled somewhat since the Bank of Canada restarted its rate-tightening cycle in June. Compounding the impact of higher rates has been the persistent lack of listings for people to purchase compared to previous years," said Toronto Regional Real Estate Board (TRREB) President Paul Baron.
On a month-over-month basis, the volume of resales in the GTA fell 8.8% from June to July after removing seasonal influences.  It was the second straight month of declines and comes after the central bank resumed raising interest rates in June after keeping them steady from February through May.
The sales slowdown allowed new listing growth to sneak ahead last month.  More homeowners put their properties up for sale in July, with new listings rising 7.7% from June to July on a seasonally adjusted basis and up 11.5% compared to the same time last year.   Of the new listings, which totaled 13,712, the majority were in the 905 regions outside of the City of Toronto, accounting for 8,595 of the homes available for sale.  New listings are still about 4% below the 10-year average.
Despite sales cooling down and the growth in listings, market conditions were still tight enough to spur another price jump. The MLS Home Price Index Composite benchmark, which removes the highest priced homes, jumped up 1.3% year over year to $1,170,400.  This is a 1.1% increase over June and the fifth straight month of price gains.   Meanwhile, the average selling price was up 4.2% year-over-year to $1,118,374.
Detached homes, townhouses, and condo apartments all saw their average prices go up across the GTA.  In the City of Toronto, detached homes increased by 8.1% to $1,641,045, semi-detached homes remained flat with an average price of $1,257,086, townhomes increased by 5.8% to an average of $1,019,333 and condominiums increased by 1.2% to an average price of $753,529.

Condominiums had the highest percentage rise in sales volume compared to single-family homes and townhouses, increasing by more than 11% annually across the GTA.
Year-to-date, prices, sales, and new listings are all below where they were at the same point in 2022. The continued interest rate hikes seen this year, coupled with the overall economy, have impacted sales in a way that wasn't seen in 2022.
"Uncertainty surrounding the direction of borrowing costs, jobs, and the overall economy has impacted home sales over the last two months. Over the long term, the demand for ownership housing will remain strong on the back of record population growth. However, many homebuyers will continue to be on the sidelines in the short term until the direction of monetary policy and the economy becomes clearer," said TRREB Chief Market Analyst Jason Mercer.
The Bank of Canada's (BoC) back-to-back interest rate hikes earlier this summer may be bringing some balance back to the real estate markets. But, amid persistent affordability issues and threats of a recession, the path forward will likely be "bumpy."  This prediction is courtesy of a new RBC Special Housing Report from Robert Hogue, Assistant Chief Economist, and Rachel Battaglia, Economist.
And the real estate market is under even greater strain, TRREB says, as all levels of government lag in building enough housing stock to accommodate record levels of immigration.
Around 1.45 million newcomers are expected to enter Canada by the end of 2025 and the number of homes needed in Canada is a staggering 3.5 million by 2030 to address affordability concerns, according to the Canada Mortgage and Housing Corp.
"We continue to suffer from a misalignment in public policy as it relates to housing," said TRREB CEO John DiMichele. "The federal government is targeting record levels of immigration for the foreseeable future, but we have seen very little tangible progress in creating more ownership and rental housing to accommodate this growth."
Population growth is imperative for economic development; however, this growth will be unsustainable if people can't find an affordable place to live. All three levels of government need to be on the same page to fix this problem.
It is anticipated prices peaked in May for 2023 however time will tell.  As we move through the second half of 2023, current market conditions will persist unless the Bank of Canada weighs in and either increases or decreases it benchmark rate.  Considering Canada's Consumer Price Index was only 2.8% in June following a 3.4 % increase in May and with the economy showing signs of weakness we hope the Bank of Canada will not implement any new increases.  That means those buyers who have the financial ability to engage in this market will continue to do so but in few numbers.  If more properties come to market, we will see increased pressure on average prices as buyers have for the first time in years more choice.