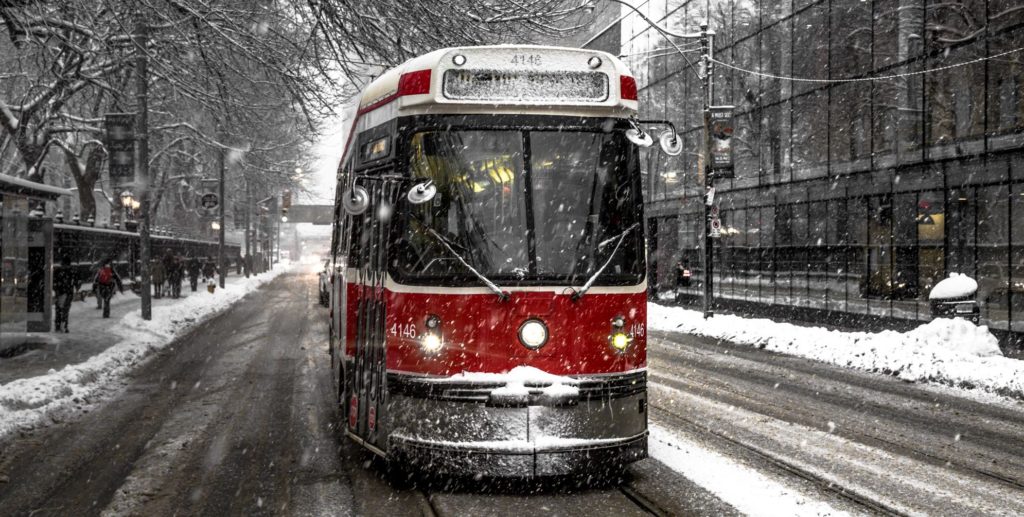 As we moved from 2022 into 2023, the Greater Toronto Area (GTA) housing market unfolded as expected with home sales off to a weak start, demonstrating the impact of the Bank of Canada's key rate hikes from 0.25% in March to 4.5% on Jan. 25.  However, Toronto's housing market slowdown decelerated in January with home prices flattening.
Home sales and selling prices appear to have found some support in recent months. This coupled with the Bank of Canada announcement that interest rate hikes are likely on hold for the foreseeable future will prompt some buyers to move off the sidelines in the coming months." said Toronto Regional Real Estate Board President Paul Baron.
According to the Toronto Regional Real Estate Board (TRREB), January saw a total of 3,100 of all home types sold across the GTA, which was just slightly less than the 3,110 homes sold in December.  Although the winter months are normally slower, this is a 44.6% decrease in sales volume when compared to the 5,594 homes sold in January 2022.  The gap is largely in part to declining sales within the City of Toronto, which totaled 2,235 homes in January 2022.  This is a 50.4% decrease from the 1,108 homes in January 2023.  Meanwhile, sales outside of the city fell 40.7%, from 3,359 in January 2022 to 1,992 in January 2023.
The average days on market for all home types was 29 days in January 2023 compared to 13 days in January 2022 – a 123% increase.
New listings remained steady in January with 7,668 new listings in the GTA — a nominal 3.7% decrease compared to the 7,983 listed in January 2022. The decrease was fairly even between the City of Toronto and the rest of the GTA.
The sales-to-new-listings ratio serves as an indicator of whether the market is moving towards buyers or sellers or a balanced market.  A ratio below 40% is normally considered a buyers' market, while a ratio above 55% is seen as favouring sellers, and anything in between is a sign of market balance.
Looking at the 3,100 home sales and 7,668 new listings recorded in January, the sales-to-new-listings ratio is 40.4%, indicating a buyers' market.  This is a shift from December when there were 3,110 home sales and 4,074 new listings resulting in a ratio of 76.3%.  We need to keep in mind though that December is not typically a strong month for new listings because of the holidays.
The average selling price for January 2023 was $1,038,668, a decrease of 16% compared to January 2022 as the market was reaching its peak – however only slightly lower than the $1,051,216 average seen in December. The MLS® Home Price Index (HPI) Composite Benchmark, which excludes the highest-valued properties, was in line with the December result but down by 14.2% compared to January 2022.
Detached homes have been the hardest hit segment with respect to price.  The average price for a detached home in the City of Toronto in January 2023 was $1.48M, down 21.3% year-over-year from $1.88M in January 2022.   In the surrounding 905 areas, the average price was down 23.8% year-over-year to $1.298M in January 2023.
Condominiums continue to see the least pressure on price.  In the City of Toronto, the average price for a condominium was $711,171 which was just a 6.4% decrease year-over-year.  And in the 905 areas, the average price was 646,715 a 10.3% decline over January 2022.
Home prices declined over the past year as homebuyers sought to mitigate the impact of substantially higher borrowing costs. While short-term borrowing costs increased again in January, negotiated medium-term mortgage rates, like the five-year fixed rate, have actually started to trend lower compared to the end of last year. The expectation is that this trend will continue, further helping with affordability as we move through 2023," said TRREB Chief Market Analyst Jason Mercer.
TRREB is expected to release its 2023 sales and price forecast next Friday. But Mercer said that 2023 will likely be "a year of two halves," with the first part of the year looking like the end of 2022 with mostly flat prices and then, picking up as the year goes on.
From my own perspective, I have noticed over the past couple of weeks, from the last week of January into the start of February, activity has started to pick up with a lot more showings, some bully offers, and some aggressive sale prices.  Listings are very low right now in the City of Toronto so we may continue to see this for the next month or so before we move into the spring market.
The change in activity may in part be the belief that the BoC is taking a pause on what has been an extremely aggressive rate hike schedule. The bank itself confirmed this belief during its January 25 policy rate announcement that it expects to hold the policy rate at its current level while it assesses the impact of its eight consecutive rate increases.
The rate-related bump in market activity comes down to two things – certainty and confidence.  Both have been lacking the last six to nine months, with plenty of uncertainty on how far rates would rise, which left people feeling a lack of confidence in the market and a non-willingness to take on any risk to their circumstances.  This could lead to a strong spring market ahead.  Not the ultra-competitive market of the past two years, but it could mean the fear around continued interest rate hikes is easing.
This potential interest rate pause is now giving homebuyers a chance to feel more comfortable in their home search and is drawing out buyers who've been sitting on the sidelines for the past few months.  Until recently people had to re-evaluate pretty much every month when rates went up and adjust to a new budget as their purchasing power dropped.  It seems buyers are adjusting to their new budget and are starting to feel a bit more comfortable with what's happening.  Also, there's a feeling among some buyers that the market has reached its bottom, and they want to take advantage of the lower prices.  This is still to be determined.
Immigration will also heat up the GTA housing market.  In 2022, Canada welcomed a record-breaking number of 431,465 new permanent residents.  That figure surpassed a previous high of 405,000 new permanent residents in 2021.
The federal government's latest immigration targets are the loftiest in Canadian history. Under the 2023-2025 Immigration Levels Plan, Canada will welcome 465,000 new permanent residents in 2023, 485,000 in 2024, and 500,000 in 2025 for a total of 1.45M new permanent residents over the next three years.  Many of these new residents will end up in the GTA due to employment opportunities.  Housing demand is bound to intensify, bringing to the market an urgency that was lacking in 2022 due to the high cost of borrowing.
"Record population growth and tight labour market conditions will continue to support housing demand moving forward," said TRREB President Paul Baron.