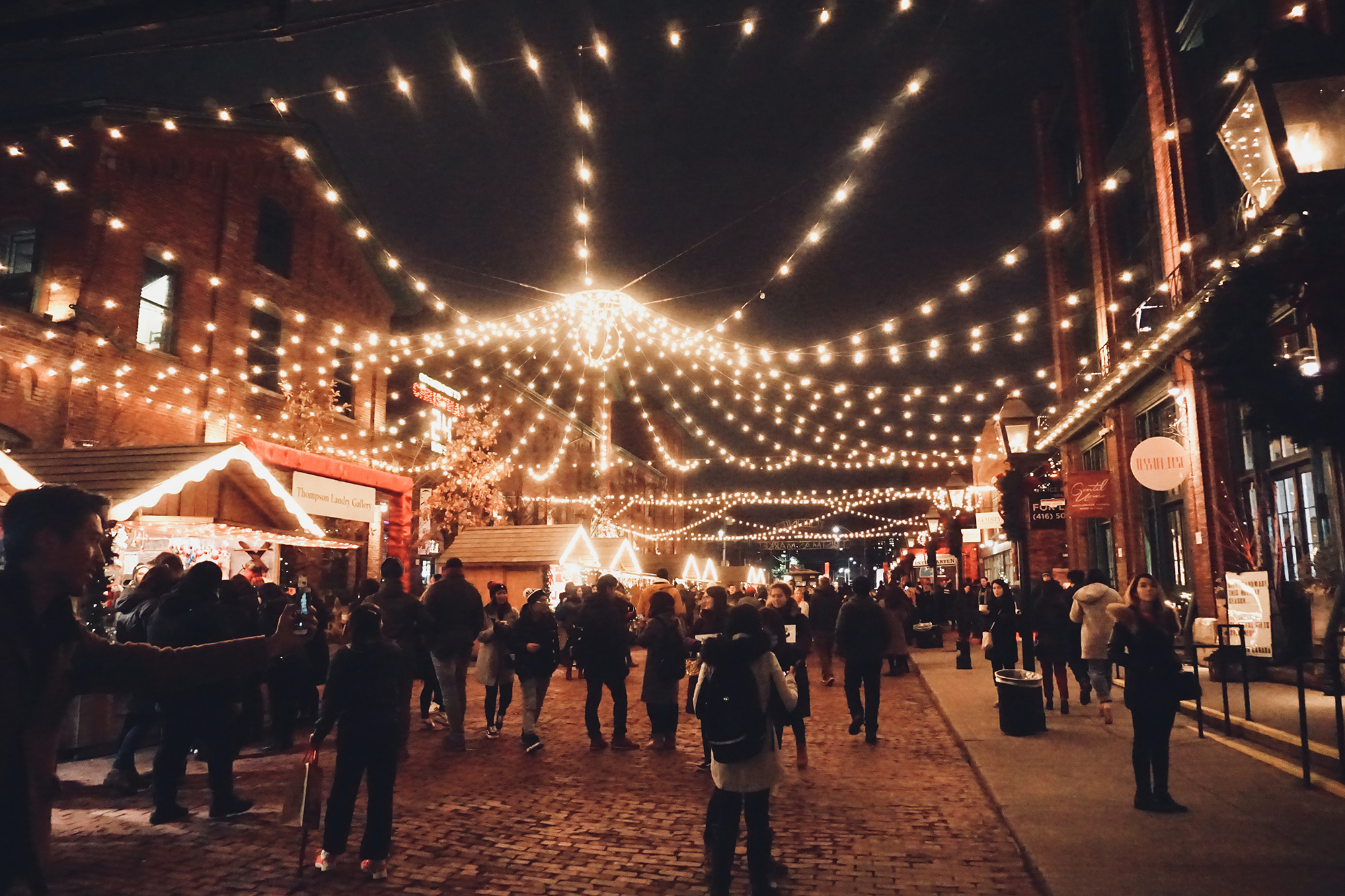 Te record pace of home sales in the fall continued with the upswing through November with 8,766 home sales reported in the Greater Toronto Area (GTA) through the Toronto Regional Real Estate Board's (TRREB) MLS® System. This result was an increase 24.3 per cent compared to November of last year. 
Generally speaking, the housing market is being driven by the demand for single-family homes in the GTA regions surrounding the City of Toronto.  Buyers are seeking bigger spaces as the work-from-home trend continues and this is also putting pressure on the downtown condo prices.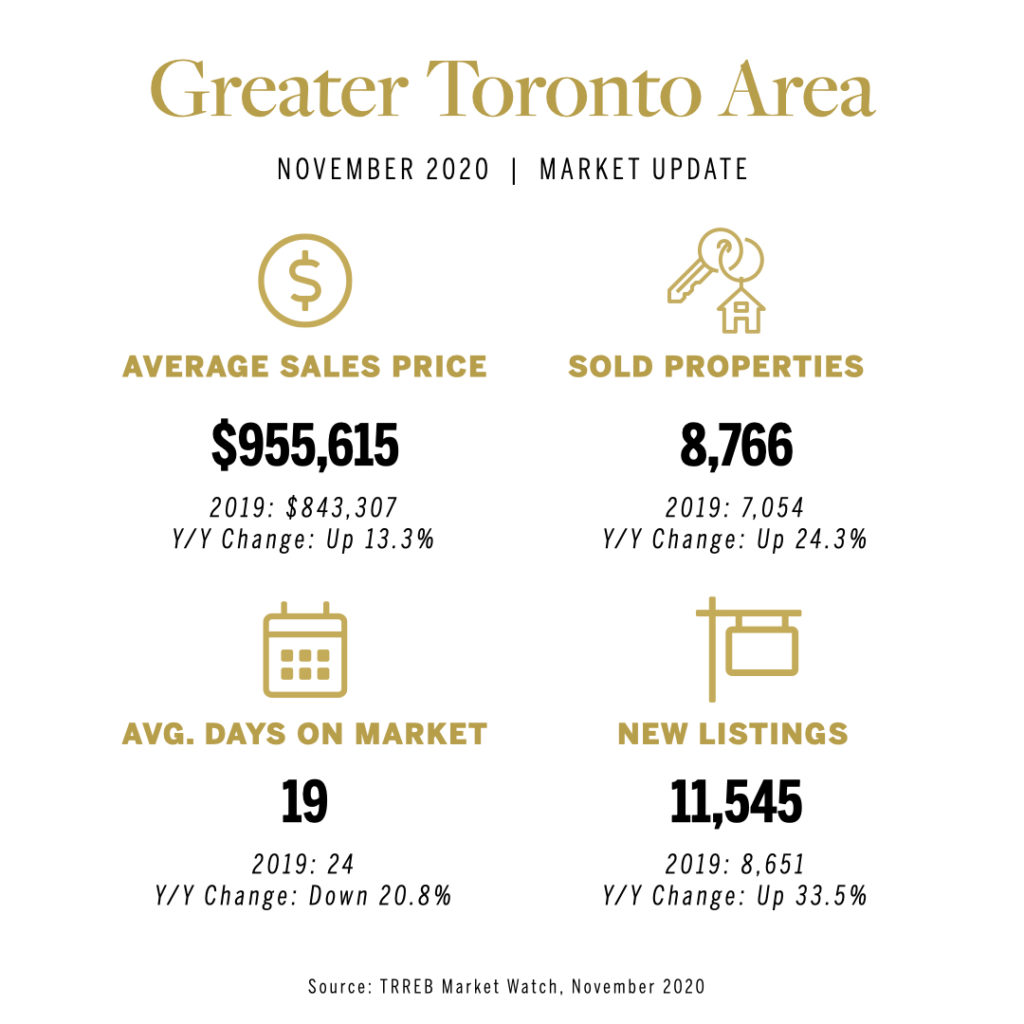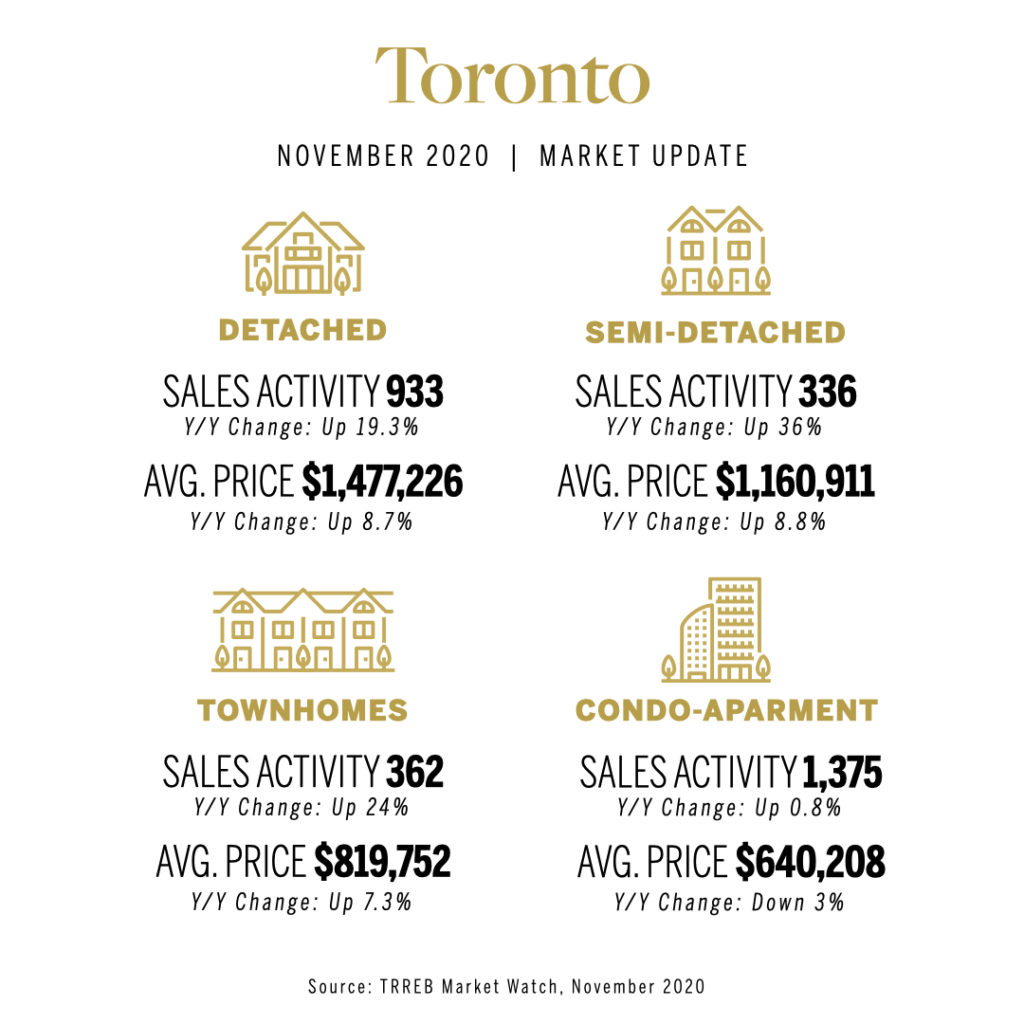 Sales of detached houses jumped 30 per cent year-over-year across the GTA.  Breaking it down, there was an increase of 33.6 per cent in the 905 areas and 19.3 per cent in the City of Toronto.
The average price of a detached house rose 15.2 per cent over November 2019 to an average price of $1.2 million in the GTA.  The 905 communities surrounding the city saw a 19.2 per cent gain to an average price of $1.12 million and there was an 8.7 per cent increase in the City of Toronto to an average of $1.48 million.  In the 416, the average price was up about 8 per cent across all sectors, except for condos, where the average price was down by 3 percent, the first time I have seen this in a very long time. 
Across the GTA, the aggregate average selling price for detached, semi-detached, town homes and condos climbed 13.3 per cent year over year to $955,615 last month, a $110,000 annual increase.
"Home buyers continued to take advantage of very low borrowing costs in November, especially those looking to buy some form of single-family home. Competition between buyers for ground-oriented homes has been extremely strong in many neighbourhoods throughout the GTA, which has continued to support double-digit annual rates of price growth," said Lisa Patel, TRREB President.
In contrast to the single-family market segments, buyers continued to benefit from much more choice in the condominium apartment market compared to last year, particularly in the City of Toronto. The number of new condominium apartment listings in November was almost double that reported in November of last year. More options in the condo apartment market translated into a small year-over-year decline in the average condominium apartment selling price in the '416' area code of 3 per cent to $640,208 and sales lagged to only an 0.8 per cent gain.  The 905-condo market outperformed Toronto's in price, rising 4.8 per cent to an average $533,984 and the number of condos sold increased 23.3 per cent year-over-year.
The condominium apartment market is certainly more balanced than in previous years, with some buyers benefitting from lower selling prices compared to last year.  This so-called condo crash is likely temporary in our 2020 COVID-19 real estate market.  It is anticipated once we move into the post-COVID period, we will start to see a resumption of population growth, both from immigration and a return of non-permanent residents. This will lead to an increase in demand for condominium apartments in the ownership and rental markets.

Overall, Toronto is seeing more of the same trend we've been seeing for the past few months. Consumer's search for space and sanctuary is driving the market resulting in stronger 905 numbers as people flee to the suburbs. Condo prices are slowing in growth for the time being as people lose interest in small confined living areas.  Probably safe to say this will continue through December and the early part of 2021.
The market usually slows down over the holidays and into January, but it's never too soon to think about the spring market.  I wish you the happiest of holidays and I look forward to being in touch with you in 2021!