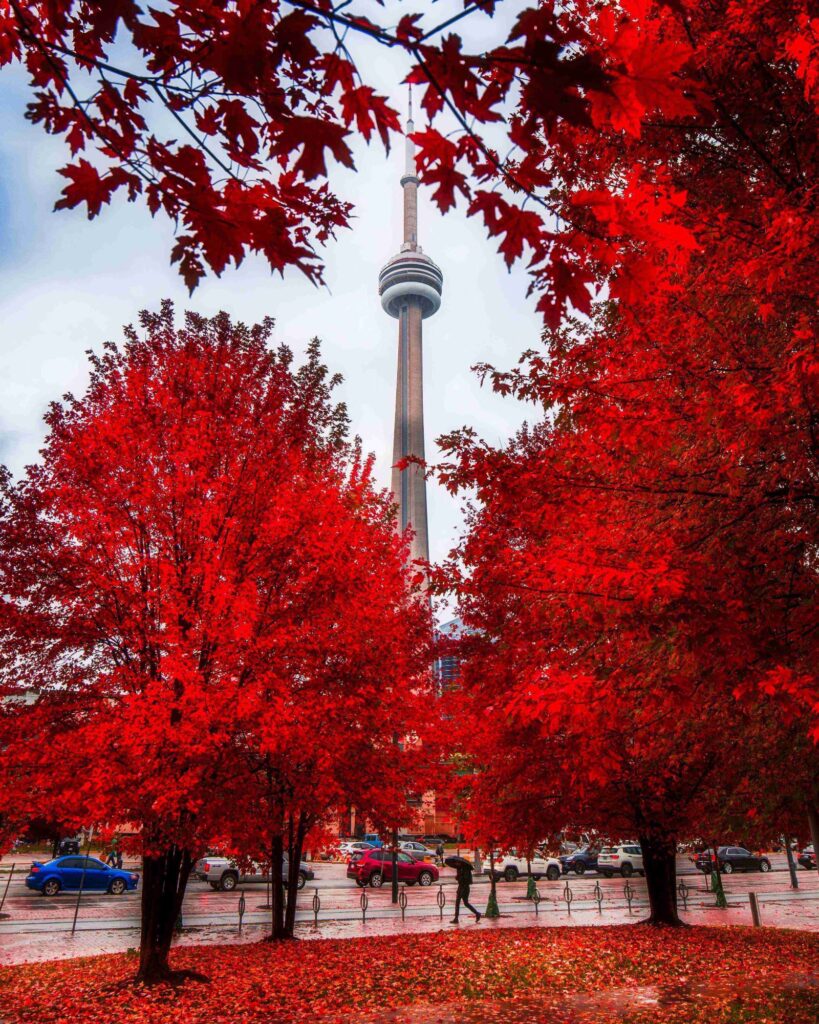 October unfolded as a subdued month for home sales in the Greater Toronto Area (GTA), with potential buyers remaining on the sidelines amidst persistent uncertainty and affordability challenges.
According to the Toronto Regional Real Estate Board (TRREB), a mere 4,646 sales were recorded last month across the GTA, which was pretty much unchanged from September sales, further demonstrating how sluggish the market has become especially for this time of year.  Despite a slight drop in sales on a seasonally adjusted basis compared to September, the year-over-year figures revealed a more substantial decline, down by 5.8% from October 2022.
In the City of Toronto, there were 1,836 sales last month, a 2.3 % drop compared with the same time in 2022. Throughout the rest of the GTA, home sales declined 7.9 % to 2,810.

The impact of the market slowdown extended across all housing types, with townhouses experiencing the most significant decline in sales at 11.5%, followed by detached homes with a 5.7% drop, 3.2% for semi-detached homes, and 2.2% for condo apartments.
TRREB President Paul Baron emphasized that while record population growth has sustained housing demand, a significant portion of that demand has shifted toward the rental market. High borrowing costs and uncertainty about interest rate trends have prompted many prospective homebuyers to adopt a wait-and-see approach in the short term. Baron expressed optimism though, foreseeing a swift revival in home sales once mortgage rates begin to trend lower.
Amidst these market dynamics, the average sale price has continued to rise while sales volumes have declined.   The average home price reached $1,125,928 in October for all home types.  This is a 3.5% rise from October 2022.
"Competition between buyers remained strong enough to keep the average selling price above last year's level in October and above the cyclical lows experienced in the first quarter of this year. The Bank of Canada also noted this resilience in its October statement. However, home prices remain well below their record peak reached at the beginning of 2022, so lower home prices have mitigated the impact of higher borrowing costs to a certain degree," said TRREB Chief Market Analyst Jason Mercer.
Year to date, home prices and sales are still down across the board in the GTA. Semi-detached home sales have fallen a substantial 20.4%, with townhouses and detached homes following neck-in-neck at 14.5% and 13.3% respectively. With respect to price, semi-detached homes have seen the largest drop of 6.1%, with detached home and condo apartment prices dropping 5.8% and 5.6% respectively.

In October, new listings entering the market showed a noticeable increase compared to the 12-year low recorded in October 2022. Going forward rising inventory levels may begin to erode the strength in average sale prices that are being achieved.  In October 14,397 new properties came on the market which is a 38% increase compared to the 10,433 that came on the market in October 2022.  This brought available inventory levels to 19,540 properties, more than 50% higher than the 13,019 properties available last year.  Many four and five-year term mortgages will be coming due over the next twelve to eighteen months.  If the current rates stay in place, some renewing borrowers will be forced to sell or perhaps even go into default.  This scenario could cause the Bank of Canada to start reducing interest rates sooner rather than later.  Time will tell.
"In the current environment of extremely high borrowing costs, it is disappointing to see that there has been no relief for uninsured mortgage holders reaching the end of their current term. If these borrowers want to shop around for a more competitive rate, they are still forced to unrealistically qualify at rates approaching eight per cent. Following their most recent round of consultations, the Office of the Superintendent of Financial Institutions should have eliminated this qualification rule for those renewing their mortgages with a different institution," said TRREB CEO John DiMichele.
The dynamics of the Toronto and surrounding area marketplace are currently under the influence of interest rates and affordability factors. Consumers, especially mortgage borrowers and buyers, welcomed the Bank of Canada's pause in October.  However, for the market to regain even its pre-COVID levels, a reduction in interest rates by the Bank of Canada is deemed essential. The existing pent-up demand cannot afford to wait for such a development. Presently, the market presents a fragmented scenario, with strengths evident in certain areas such as pricing, contingent on housing type and location, while weaknesses persist in terms of sales volumes in other segments.