Home sales continue to surge in the Greater Toronto Area (GTA) as the Toronto region had its fourth consecutive month of record sales volumes.  The Toronto Regional Real Estate Board (TRREB) reported 10,563 homes sold, an increase of 25 per cent from 8,445 transactions in October 2019.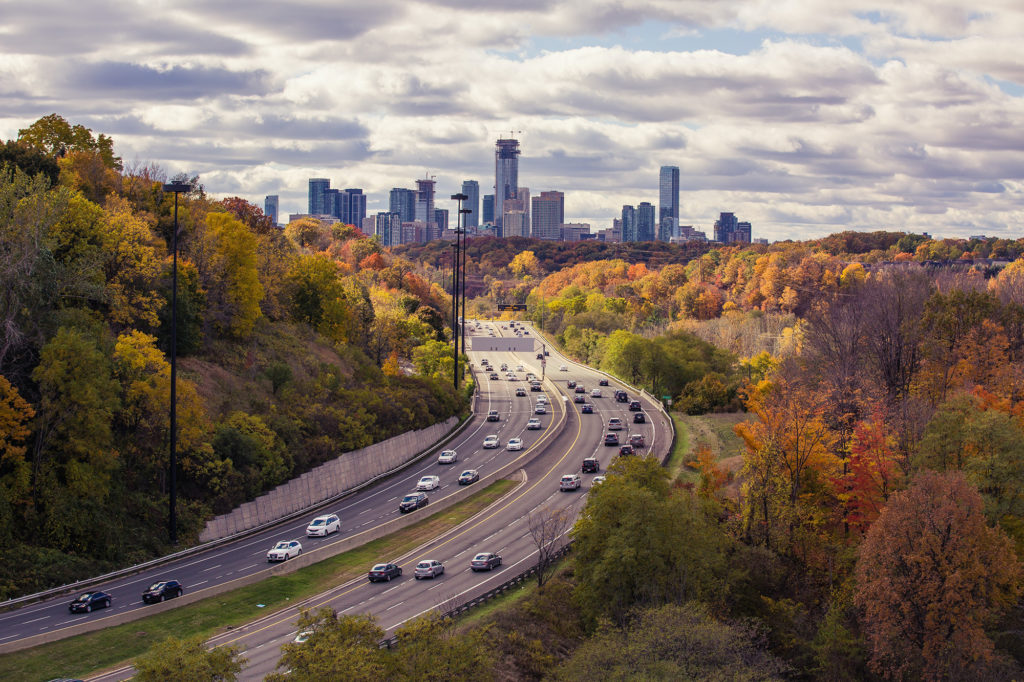 The record-level sales were paired with record listings, with 17,802 recorded for all categories of homes across the region compared to 13,053 in October of last year. However, despite the overall growth in listings, TRREB data showed the number of listings "diverged" in some markets, such as the detached home segment, where the pace of annual sales growth greatly outpaced listings. Detached home listings fell 11 per cent from September to 6,797, and in Toronto they fell 8 per cent to 1,812. This highlights a years-long trend that has accelerated throughout the pandemic, as fewer owners of detached homes listed their houses and buyer demand continued to outstrip available supply, which in turn has boosted home prices.
Overall home prices have been steadily inflating over the past several months, and last month was no different. The average selling price for all combined home types in the GTA rose 13.7 per cent year-over-year to $968,318 from $851,877 in October 2019.  
The trend is continuing during these pandemic times to a move out of the city for larger living areas and more outdoor space.  Hence the strongest gains across all resale housing categories occurred in the 905 communities outside Toronto.  Detached housing led the way with an increase in year-over-year sales of 39 percent and an average price of $1.12 million, up 18 per cent over 2019 in the 905 areas.    Inside Toronto's borders detached house prices grew 11.2 per cent with an average selling price of $1.47 million and a 19.6 per cent increase in year-over-year sales.
The high-end of the market has been performing exceptionally well too. Across the greater Toronto area, 488 properties having a sale price of $2 Million or more were reported sold in October. In 2019, only 254 were reported sold in this category, a year-over-year increase of 92 percent. The majority of these sales were ground level properties, with only 20 condominium apartments falling into this category.

The only exception to the tightening market trend is in condo apartments, particularly in most dense areas of downtown Toronto.  TRREB's October data showed a difference in the condo market between downtown and the inner and outer suburbs: Sales of condominium apartments fell 8.5 per cent in the City of Toronto compared with the same month in 2019, with prices up just 0.8 per cent to $668,161. In the 905-area code, the picture was a little rosier, as condo sales were up 28 per cent and prices rose 6.8 per cent to an average of $541,582.   Active condo listings are up 158 per cent in the city of Toronto to 5,719, accounting for more than 75 per cent of all TRREB condo listings.  The increasing supply is turning the downtown high-rises into a buyer's market
It is important to remember that even pre-COVID-19 that the real estate board's Ipsos polling suggested condo listings would rise in 2020.  
"Some investors were looking at a little less flexibility around their investment and had seen a good return on their investment, at least on paper, over the last few years. That may have prompted some thought of listing," according to Jason Mercer, TRREB's Chief Market Analyst.
Added to that, the renting population saw heavier job losses and less job recovery through the spring and summer.  Mercer also noted that investor owners of short-term rental condos faced new regulations this year and tourism dried up. On the long-term market, there have been no temporary migrants to contribute to the renting population.
This does not mean the condo market won't tighten up in the future though.  
Looking beyond COVID-19, it is clear the high demand for housing will continue.  The federal government recently revealed its ambitious immigration target between 2021 to 2023 to stimulate post-pandemic recovery.  The plan has set immigration targets above 400,000 people for each of the next three years. On top of that, you would expect to see non-permanent migration pick up in a post-COVID-19 period.   The GTA will undoubtedly continue to benefit from this population growth. All these people will need a place to live, whether in the home ownership or rental markets.
The resiliency of the Toronto and GTA market proved itself during the pandemic and many speculate this shows how strong the bounce-back will be once COVID-19 is eliminated.  There are several factors supporting the housing market in recent months including low interest rates, pent-up demand and the influx of new immigrants, leading to the anticipated overall demand will continue to rise into 2021.  Some economists have a different view with the economic stress of the pandemic.