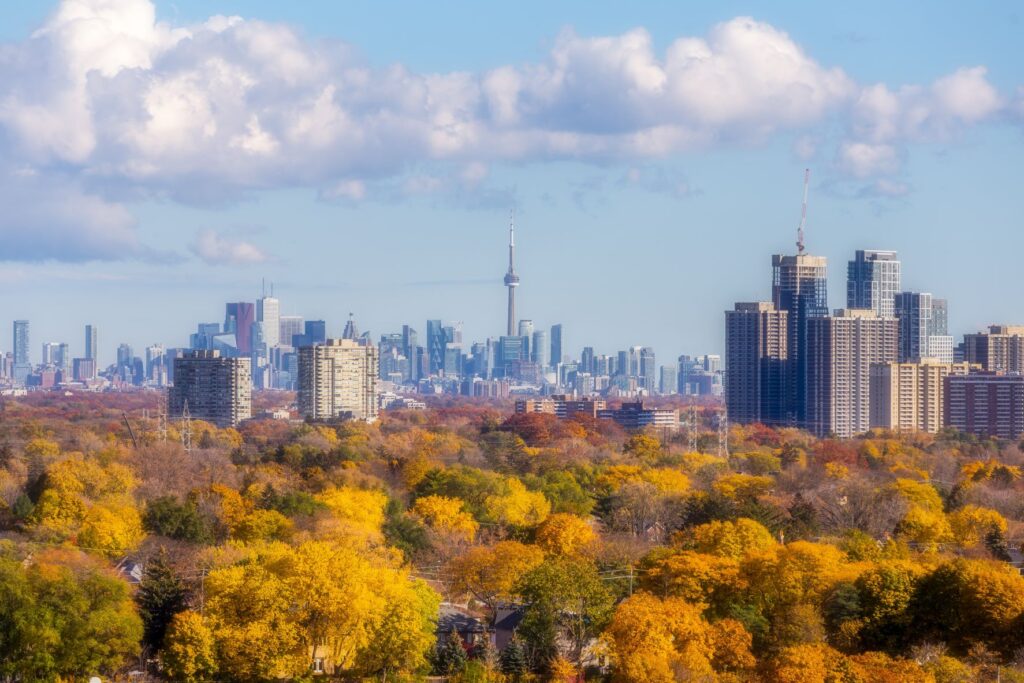 The Toronto housing market continued to cool as we moved from the summer into the fall home-buying season, normally the second busiest time for the market each year. It appears the housing market is currently undergoing a noticeable transition, we are finally starting to see some inventory build-up as listings increase while sales slow heading into the fall market.
September was the fourth consecutive month where sales volumes declined, reaching levels more consistent with sales volumes achieved more than two decades ago when the Greater Toronto Area (GTA) population was almost half of what it is today.
As new listings increase and sales decline, the Months of Inventory (MOI) for houses has increased from 1.3 in May to 3.8 in the past month of September.  New listings during the first half of the year were at 20-year lows for most of the period but have started to increase closer to historical monthly levels over the past few months.

There were just 4,642 home sales reported in the GTA last month, according to the Toronto Regional Real Estate Board (TRREB). This is a 12% drop from the 5,294 sales in August and a 7% decline from September 2022.
TRREB attributed the slump to "the impact of high borrowing costs, high inflation, uncertainty surrounding future Bank of Canada decisions and slower economic growth."
The year-over-year drop in sales was most pronounced for ground-oriented homes, which are typically the most expensive housing type in any market. Detached, semi-detached, and townhomes saw sales volume drop by 7%, 19.4%, and 10.2%, respectively. Whereas condo apartments saw a small 0.2% decline.
The City of Toronto remains more resilient than the surrounding GTA.  In the City of Toronto, there were 1,744 sales last month, roughly flat compared with the same time in 2022. Throughout the rest of the GTA, home sales declined 11.3% to 2,898.
At the same time, new listings surged. The fall home buying season has seen climbing housing inventory continue its upward trend that began over the summer. In September, 16,258 new listings came on the market, a 32% increase from August and 44.1% higher year-over-year.
This left the sales to new listings ratio (SNLR) for September at 28.6%, which is considered a buyers' market. The Canadian Real Estate Association (CREA) has said that an SNLR between 40% and 60% is indicative of a balanced market. Below 40% suggests buyers have an advantage, while above 60% points to a sellers' market.
However, despite the market being better-supplied with listings, the average selling price was up year-over-year.  In September the average home price was $1,119,428, a rise of 3% from last September ($1,086,538).  More significantly, September's average sale price for all homes sold (including condominium apartments and townhouses) was 3.5% higher than the average sale price last month.
"GTA home selling prices remain above the trough experienced early in the first quarter of 2023. However, we did experience more balanced market in the summer and early fall, with listings increasing noticeably relative to sales. This suggests that some buyers may benefit from more negotiating power, at least in the short term. This could help offset the impact of high borrowing costs," said TRREB Chief Market Analyst Jason Mercer.
Price increases were led by detached homes in the City of Toronto, up 8.5% to an average of $1,724,007.  These detached properties were selling at a fast pace with an average of 16 days on the market and at 101% of the asking price.  Semi-detached homes sold in 11 days on average at 106% of the asking price for an average of $1,281,956-this is a 5.9% increase year-over-year.

Condominium apartments on the other hand are not moving at the same pace in the City of Toronto.  The average selling price in September was $732,106, down 4.9% year-over-year and it took 25 days to sell at only 99% of the list price.  Based on the number of available condominium apartments in Toronto (4,539) and the number of reported sales (850), this equates to almost 5.5 months of inventory.
Looking forward, TRREB President Paul Baron notes that "The short and medium-term outlooks for the GTA housing market are very different. In the short term, the consensus view is that borrowing costs will remain elevated until mid-2024, after which they will start to trend lower. This suggests that we should start to see a marked uptick in demand for ownership housing in the second half of next year, as lower rates and record population growth spur an increase in buyers,"
Last month Desjardins Economics published a report on the prevailing housing resale market.  It forecasts the market could go in one of three scenarios.  First, an early 90's restructuring with declining sales and average prices over a protracted period.  The second is a mild recessionary market with average sale prices declining moderately by approximately 6%.  The final scenario, which is the most optimistic for homeowners, is a market in constant stress between supply and demand in the face of higher mortgage financing.  In this market scenario, sales would decline but prices, because of the demand will continue to rise very moderately.  So far it appears we are following the third scenario.
The belief that the Bank of Canada has concluded its rate hikes was echoed in an October 4th report from Toronto-Dominion Bank economist Rishi Sondhi.  We will see how this plays out with the next interest rate announcement on October 25th.