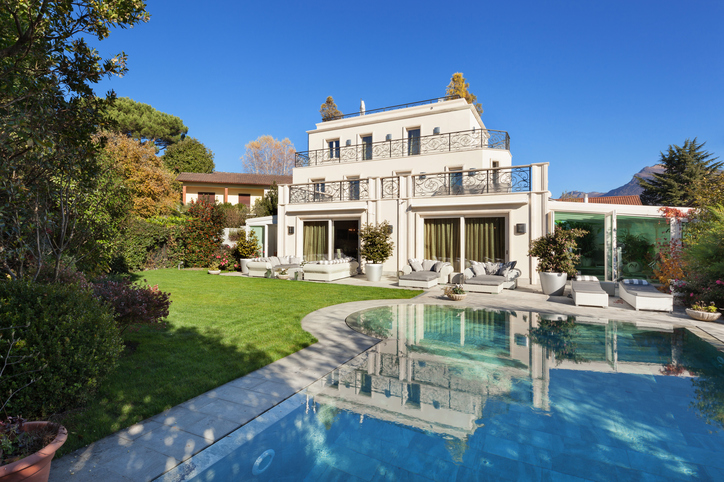 A sprawling Toronto neighbourhood found in North York, Sunnybrook is one of the most affluent areas in the city. The neighbourhood is well known for its many parks and ravines making it one of the greenest parts of Toronto. Away from the hustle and bustle of the city's busy downtown area, Sunnybrook is the peaceful suburb you need to come home to at the end of long day.
Sunnybrook also has easy access to Toronto's transport networks because of its close proximity to the 401 highway and Don Valley Parkway.
Real estate options
When speaking of Toronto luxury homes, Sunnybrook boasts an abundance of choices, from stone-and-brick bungalows to classically inspired mansions. There's a high-end single-family home to suit every taste.
The neighbourhood's serene atmosphere combined with amazing community amenities and a palpable sense of privacy makes Sunnybrook ideal for luxury living. There are also retirement and multi-generational homes that can be found the area.
Living in Sunnybrook
Sunnybrook is ideal for those seeking a tight-knit and family-oriented neighbourhood. It features plenty of great schools and spacious parks. Although the area is fairly quiet, there are some shops and restaurants that remain open late into the evening.
Things to do
The neighbourhood has plenty to offer, including topnotch restaurants and a wonderful park that joggers, cyclists, and children will love.
Here are some of best places to go and enjoy in Sunnybrook:
Bayview Village Shopping Centre
Considered one of Canada's most prestigious shopping destinations, this centre features 110 luxury stores. Its inviting and glamorous vibe befits the kind of outlets found there. For those looking for an extraordinary retail experience that can't be found anywhere else, Bayview Village fits the bill.
Anthony's Café
Anthony's Café is the perfect place for delicious and healthy homemade meals. Specialties of this local favourite include shepherd's pie and organic salads.
Kaiseki Yu-zen Hashimoto
One of the best Japanese restaurants in Toronto, Kaiseki Yu-zen Hashimoto offers a rotating seasonal menu. Showcasing the natural flavours of ingredients and employing culinary techniques and traditions, this restaurant is perfect for those looking for an intimate night out highlighted by good food.
Donalda Golf and Country Club
The Donalda Golf and Country Club can be found at the heart of Toronto and features modern USGA specification greens. Redesigned by Canadian golf designer Thomas McBroom in 1994, Donalda has 20 putting surfaces that will surely give players a one-of-a-kind golfing experience.
Sunnybrook Park
Formerly known as the Sunnybrook Farm, this park features plenty of bike trails, dog parks, and the Sunnybrook Stables. It's a popular bird-watching spot and an ideal place to spend the day with kids who can run around the open fields or play their favourite outdoor games.
Find out more about your luxury real estate options in Sunnybrook and the Toronto area by browsing the Featured Properties on our site. For more inquiries, give Linda McEwan and Cheryl Thompson a call at 416.960.9995 or send an email to lmmcewan(at)sothebysrealty(dotted)ca.