Prince Edward County's newest simple and stylish getaway — Wander the Resort. It smells like marshmallows in here," my six-year-old daughter exclaims from the living room. I'm still unpacking the car, but she's already checked herself into our cabin and is busy rifling through the welcome amenities, her brother hot on her trail.
The sliding glass doors that lead into the cabins at Wander the Resort — Prince Edward County's stylish new waterfront retreat and the only Canadian property to make the 2021 Hot List at Condé Nast Traveler — are left unlocked and guests walk in without stopping at reception. This absence of a formal check-in process began as a response to Covid protocols but has proven so popular and efficient that it will remain a fixture at Wander the Resort from now on.
There is something liberating about just pulling up and walking into your vacation home, and it's easy to feel like you're arriving at your own place, something that owner Shannon Hunter very deliberately set out to convey when she was developing the property. "We really wanted to tap into the nostalgia of those family vacations you had as a kid, when you went camping with your family or you rented a cabin on the water — that smell of the campfire, that relaxed feeling that's still exciting [now]. I think all of us have those memories growing up in Canada and we wanted to make sure you feel that way here."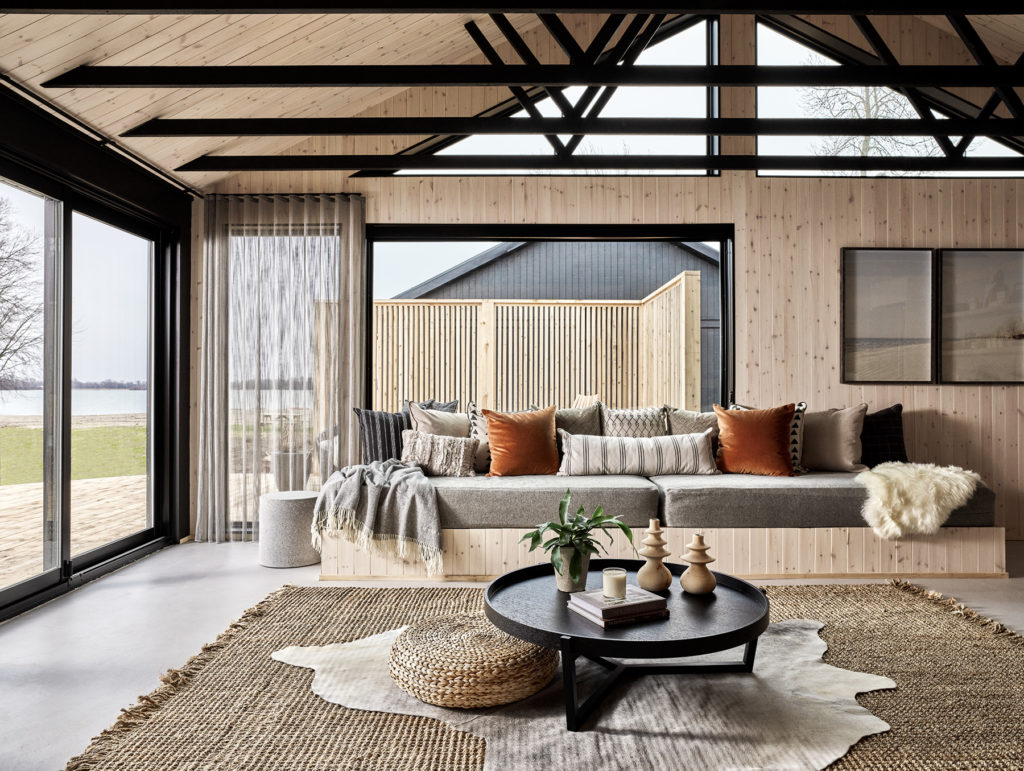 While that vacation experience might be universal for Canadian kids, very few likely occupied cabins as chic and well appointed as those at Wander. Its 10 Nordic-inspired cabins with black exteriors and minimalist whitewashed-pine interiors are tricked out with such modern amenities as sustainable locally made mattresses, organic linens and heated floors. Each cabin has its own kitchen, of course, with Miele appliances, proper chef's knives and bamboo fibre plates from Montreal-based YoungLUX. In the bathrooms, with their egg-shaped tubs, the bath amenities by Sunday's Company — a highly regarded plant-based apothecary situated in the nearby town of Warkworth — elevate the experience. Sunday's Company also collaborated on the resort's bespoke scented candles, likely including the cedar-vanilla aroma that my daughter thought was marshmallows.
Walls are decorated with evocative, moody landscapes by local mixed-media artist Christine Flynn. Guests are encouraged to tap into their own artistic side, as the cabins are stocked with old-school Polaroid cameras and film. Even in these times of instant photo gratification, watching those Polaroid images come to life feels as science-fiction-futuristic now as it did long before smartphones were ever a thing. This too is by design. "We made a conscious effort to step away from trying to be Instagrammable," Hunter explains, "and actually just try to be unforgettable, so you can remember the way that you felt when you were in this space, as opposed to having a really exciting loud kind of wall to take a picture in front of."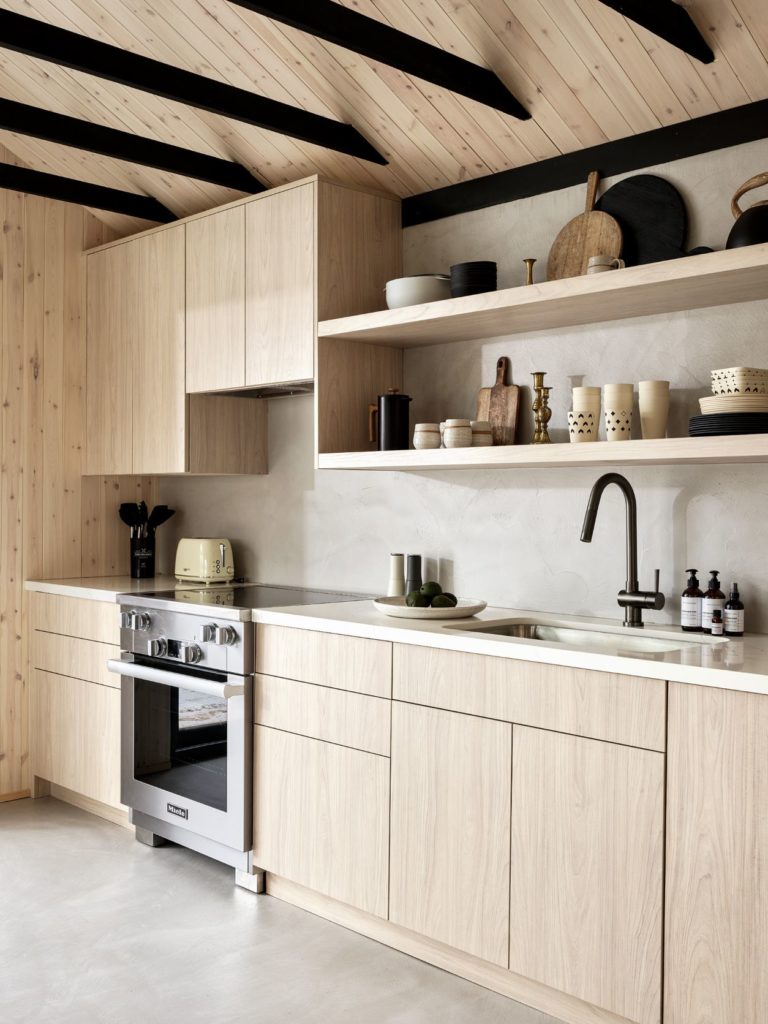 The grounds are no less polished. Low-impact landscaping means tall tufts of grass that need little watering grow to a full six feet in height, providing additional privacy between cabins and, because they stand tall all year round, will continue to rustle in wintertime.
Glassed-in geodesic domes are scattered around the property where Hunter plans to offer private dining, wine tasting or stargazing experiences alongside a menu of outdoor activities that range from ice skating in the winter to beachside yoga in the warmer months. Raised vegetable beds, planted in collaboration with local celebrity gardener Carson Arthur, will provide guests with fresh herbs and whatever else they care to pick in season.
Wander's clubhouse will serve as the resort's social hub with snacks and a bar, allowing guests to engage in more gregarious experiences or not, if total privacy is their preference, or they can opt for a combination of the two. The large L-shaped pool with its shallow kids' end and separate area for the grown-ups will also be a strong lure for visiting families.
The children have made their way down to the shore as my wife and I watch from our deck, glasses of Huff Estates sparkling wine in hand. Overhead, a flock of geese are honking loudly in unison as they fly to their next destination. We are staying put. Here, there is no need to wander.