For many Canadians, owning a second home has long felt like a distant dream. But with interest rates rising and the secondary home market slowing down, the timing may finally be right for buyers who have been playing the long game. The biggest challenge is finding a property with year-round use that caters to both relaxation and adventure-seeking. "It's all about lifestyle," says Herb Ratsch, a broker with Sotheby's International Realty Canada. "Nobody needs a [vacation] home. It's a luxury, and it has to match your lifestyle expectations." Many are finding their dream property in regions such as Ontario cottage country, Mont-Tremblant, Canmore and Kelowna, all of which offer breathtaking beauty and all-season activities for every family.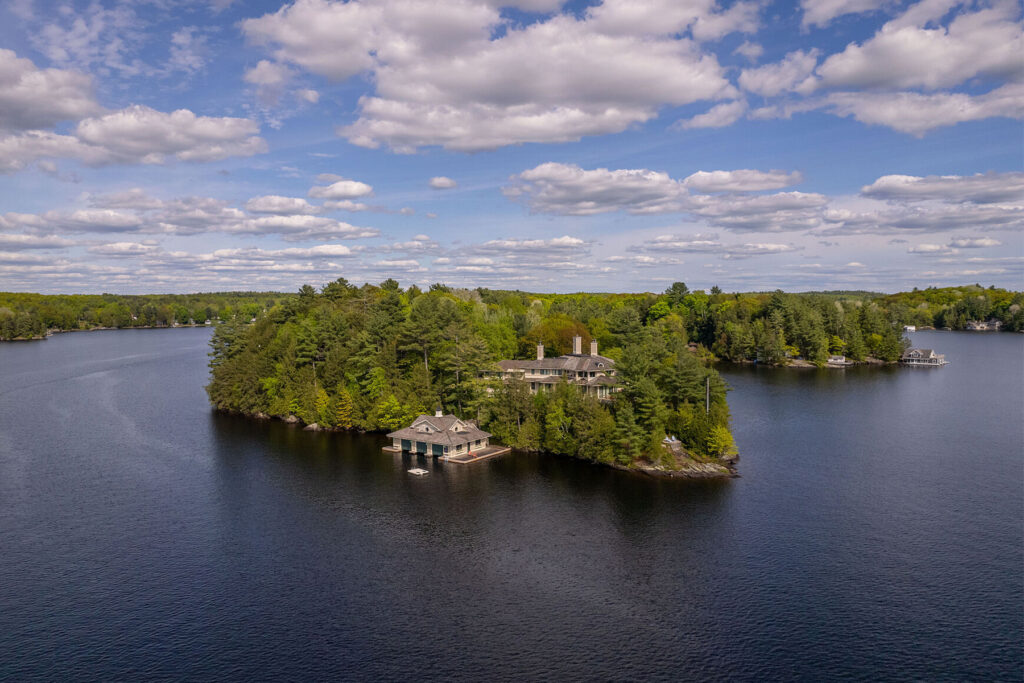 Muskoka, Ontario
According to Bryan Coxworth, a Sotheby's International Realty Canada broker, buyers in Muskoka look for a home with year-round road access and a quality waterfront for boating, waterskiing, fishing and canoeing. "People are drawn more to nice, deep, clean water, where they'd be able to bring their boat into a dock with no problem," he says of the lakefront appeal of Muskoka's big three lakes, Muskoka, Rosseau and Joseph. Naturally, properties with western exposure offer views you can't get in the city. "People always like that sunset," says Coxworth. Those looking for more remote seclusion seek out a cottage in the water-based communities of Georgian Bay that are only reachable by boat. Properties near the Lake of Bays, Parry Sound and Simcoe County offer suburban conveniences as well as the tranquil charms of cottage life.
Mont-Tremblant, Quebec
Ratsch has been doing his part to show Quebec buyers that Mont-Tremblant is not only eastern Canada's premier ski destination, but a year-round community complete with world-class golf courses, restaurants, shops and even a racetrack. "The beauty of Tremblant is that it's a four season destination," he says. Ratsch notes the range of seasonal activities — from skiing and thermal spas in the winter to boating and mountain biking in the summer — as a key factor in buyers choosing to purchase a vacation property in Tremblant over "one-dimensional" resorts with little to do once the chairlifts close for the season. The variety of properties, such as lakeside homes to townhouses with ski-in ski-out access to condos on the mountain, also appeals to different lifestyles. "Tremblant means a lot of different things to a lot of different people," says Ratsch."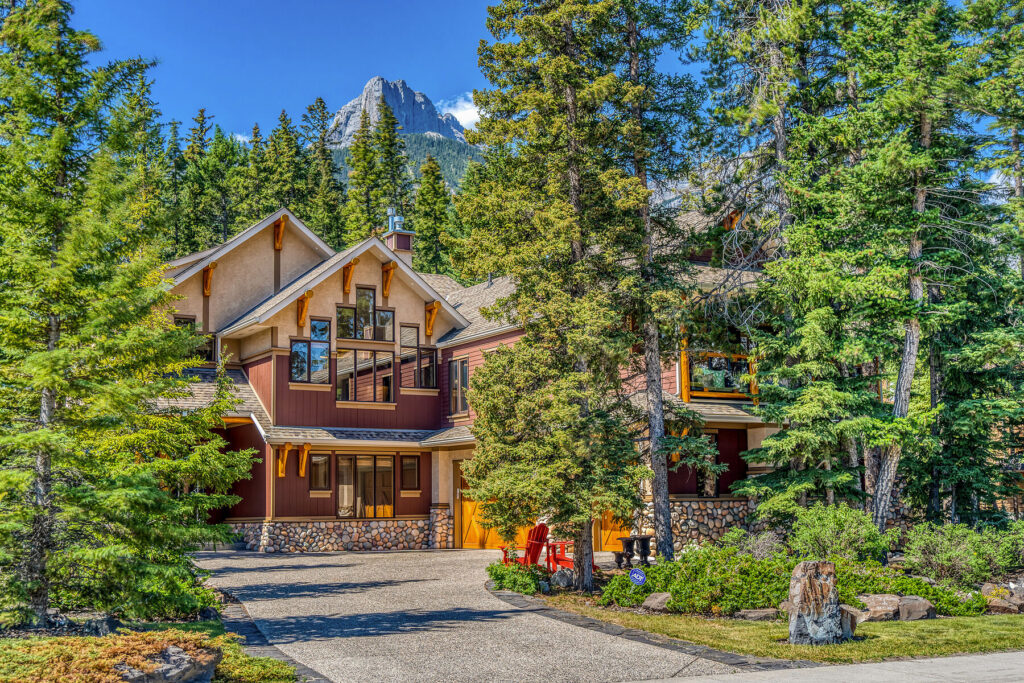 Canmore, Alberta
Canmore is bordered entirely by national parks, in close proximity to four of Canada's biggest ski resorts and only a 70-minute drive to Calgary International Airport. "It's super well connected," says Christopher Vincent, a Senior Vice-President of Sales at Sotheby's International Realty Canada. "It's a four-lane highway, to and from the city and to the ski hills. So you're not dealing with [what] a lot of the mountain resort communities have, [like] going through single-lane highways that are a little more challenging to get to." A mild summer with low humidity in the Rockies means there are plenty of all-season activities, from snowboarding in the winter to hiking in the summer. But beyond its picturesque landscapes, airport access, a long ski season, low property taxes, no land transfer tax and no provincial sales tax are major selling points. Ultimately, as Vincent says, "it's way less expensive than Muskoka and the skiing's way better."
Kelowna, British Columbia
For activity-driven buyers, Kelowna is unmatched in its recreational opportunity. "Kelowna being the centre of the universe of the Okanagan — the wine region, the golf courses — there's pretty much everything you want to do," says Marnie Perrier, a Sotheby's International Realty Canada agent serving the region. "You can ski, you can golf and you can swim, all in about an hour's time." Kelowna is also more affordable than cities like Vancouver or Victoria, and offers everything from fractional ownership opportunities to spacious lakefront properties. "We're an up-and-coming metropolis with a lifestyle opportunity that's really just out your door," says Perrier.
Ultimately, the right vacation home has to suit your family and your lifestyle, all year-round.