With the importance of joining forces more apparent than ever, Sotheby's has partnered with Google to support the International Rescue Committee with a unique fundraising effort to support those impacted hardest by the spread of COVID-19.
From coffee with Hillary Clinton to a private call with a real astronaut, these exceptional experiences will all take place via video call, proving that distance is no barrier to uniting for a good cause.
An online auction of incredible, exclusive and most importantly – virtual – experiences will offer bidders the opportunity to converse with some of the most fascinating names in music, politics, science, culture and sport.
Left To Right: Hillary Rodham Clinton (Photo Credit: Office Of Hillary Rodham Clinton); Madeleine Albright (Photo Credit: Lauren Bulbin)
For those looking for compelling conversation, who better to quiz about global current affairs than the trailblazing Madeleine Albright, the first female US Secretary of State, who has offered to share a virtual coffee break with bidders.
Perhaps you would rather discuss musical influences and inspirations with seminal New York garage rockers, The Strokes, receive decorating tips from renowned interior designer Jacques Grange or take a Shakespearean acting class with Sir Patrick Stewart?
With the online sale taking place from 1–8 May, all lots will be offered without a reserve and are transferable and shareable, meaning winning bidders could enjoy the experience themselves or share it with someone else who would benefit from a boost in these difficult times.
Find out the difference the funds raised will really make over a virtual conversation with David Miliband, former British Foreign Secretary and President of the International Rescue Committee, which is working so hard to respond to the COVID-19 crisis.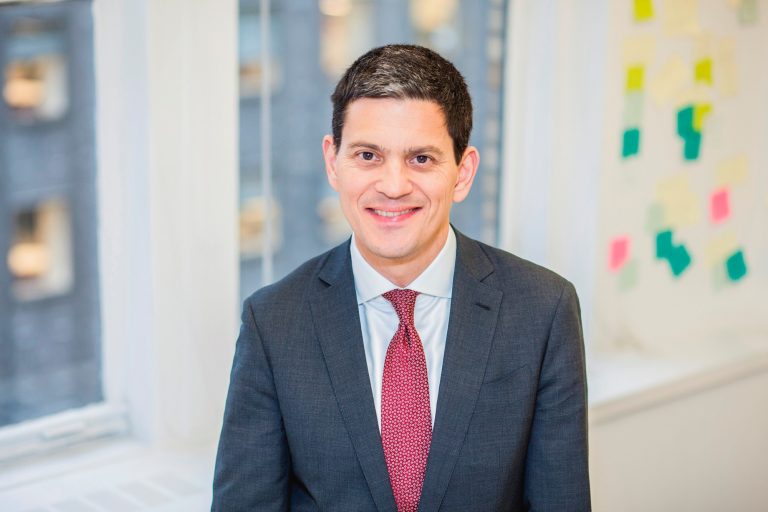 Funds raised from the auction will support the International Rescue Committee (IRC) in their efforts to mitigate and respond to the spread of the COVID-19 outbreak within vulnerable communities in the United States and across Europe. From distributing meals in New York City to translating public health guidance into numerous languages for communities across Europe, the IRC response is built on years of experience in supporting people affected by conflict, crisis, and disaster in over 40 countries around the globe, and providing aid to the most vulnerable populations that are always impacted the hardest when a crisis happens.
The experiences can be enjoyed virtually via Google Meet video calls during this period of lockdown. Google Meet provides premium video conferencing built on Google's robust and secure global infrastructure.