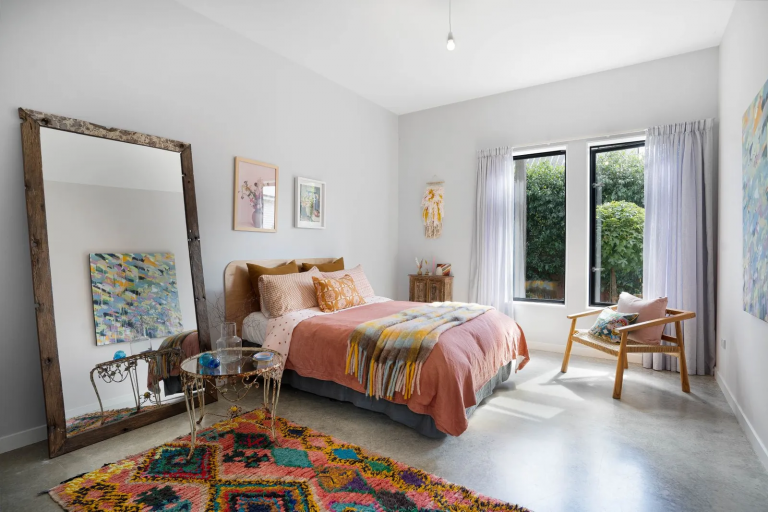 Brady Bingham and Janet Suisted – New Zealand Sotheby's International Realty
Whether it accessorizes a person or accents a place, color carries so much meaning. That's why interior designers, decorators, and architects pay attention when the Pantone Color Institute publishes its forecast trends for the fashion industry. As the leading authority on the palettes to watch for in the New York Fashion Week Spring-Summer 2023 collections, Pantone knows that hues make a huge impact, whether on a wall or a catwalk.
This season, Pantone notes two parallel trends that are divergent yet complementary, opposite yet apposite. People are embracing contrast and exaggeration through novel and unexpected colors, and in doing so, conveying a sense of excitement. Bold tones evoke freedom and invite a spirit of play. At the same time, understated, utilitarian essentials are as trustworthy and in demand as ever—yet even they have been updated with their fair share of unique, creative twists.
Chic Shades That Stand Out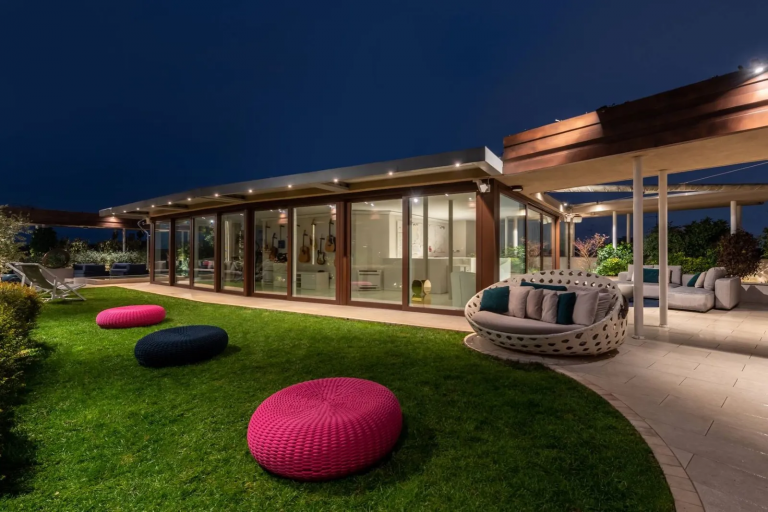 Francesca Loi – Italy Sotheby's International Realty
The pops of color provided by these poufs add visual intrigue to what's already an inspired indoor-outdoor promenade. They show off Beetroot Purple, a vibrant fusion of fuchsia and magenta. But what truly brings this look to life is a backdrop that beautifully blends some of Pantone's so-called "core classics"—in this case, the neutrals of Macchiato and Vanilla Cream.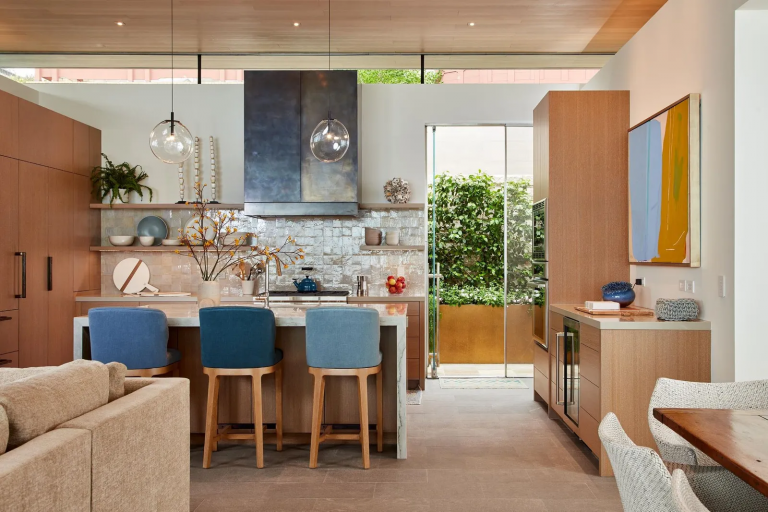 Jessica Canning and Michael Canning – Sotheby's International Realty – Carmel Brokerage 
These warmth-infused basics also help to brighten a light-filled kitchen, but the character of the space comes from the Blue Perennial and Summer Song seen in the seating, while a fun juxtaposition of Skylight, Tangelo, and Love Bird manifests in the artwork. Meanwhile, the near-iridescent backsplash channels Gray Lilac or Vanilla Cream, depending on how the light hits.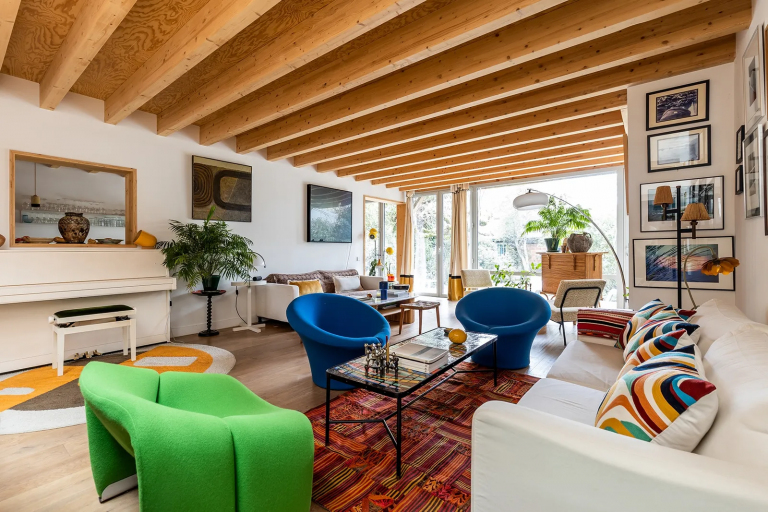 Etienne Delpech – Bordeaux Sotheby's International Realty
The stimulating contrast of Blue Perennial and Tangelo finds its fullest expression in this living room, where they enhance each other through contemporary carpeting and avant-garde seating, as well as in the abstract cushions. But that's not the only rug-chair combo to make a statement; this home also leverages Fiery Red on the floor and Classic Green in the furniture to great effect.
New Takes on Calm Classics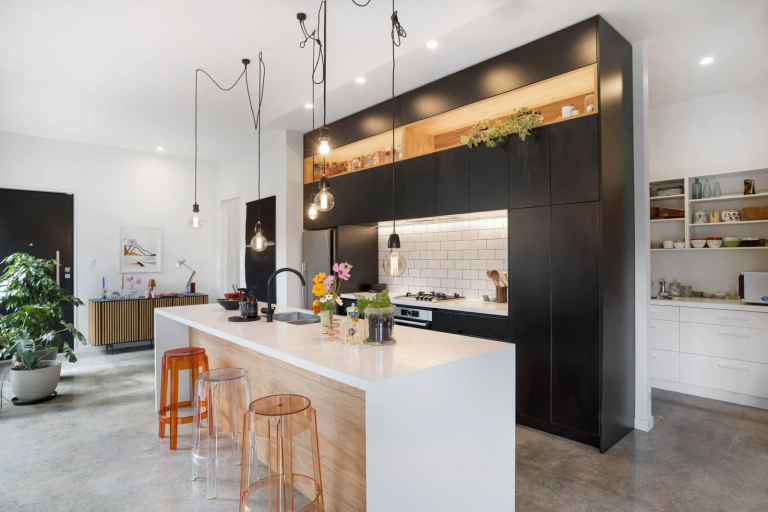 Brady Bingham and Janet Suisted – New Zealand Sotheby's International Realty
Speaking of warm neutrals, it's not just Vanilla Cream and Macchiato that are beloved by this season's trendsetters. Gray Lilac is another dreamy, multidimensional shade that brings a surface of simplicity but a depth of complexity to a space. See it here in the concrete flooring, and notice how the transparent bar stools introduce bright colors like Peach Pink and Tangelo in gentler, subtler ways.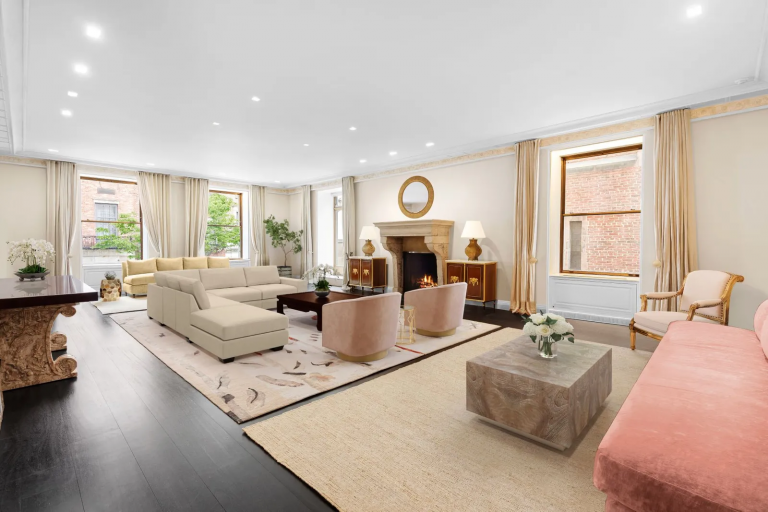 Serena Boardman – Sotheby's International Realty – East Side Manhattan Brokerage
In this expansive, luxuriously furnished layout, Peach Pink Crystal Rose may be the more expressive Pantone colors—but the soft elegance exuded by the core classics Vanilla Cream and Macchiato create their own effervescence. These tranquil neutrals give the room a sense of easy comfort.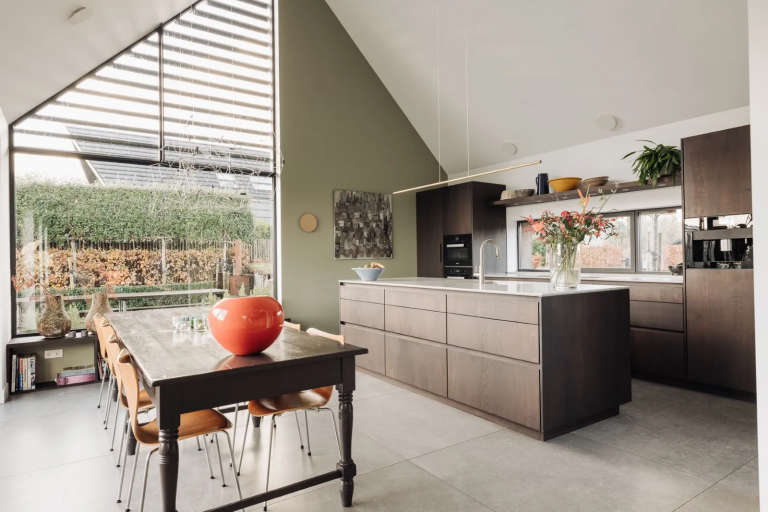 Jim Reerink – Netherlands Sotheby's International Realty
Neutrals are often associated with whites and grays or browns and beiges—but natural colors can also serve as gorgeous groundings for an interior. Here, the Leek Green accent wall is the perfect anchor for the other earth tones in the space, including Tangelo and Macchiato, and facilitates a seamless continuity with the garden beyond the window.
All of these homes showcase how the separate aesthetic streams of the Spring-Summer 2023 color trends converge in a single, harmonious flow. The five core classics serve as a canvas upon which the ten seasonal standouts can cast off conformity and inspire people to find fun, unconventional ways to flaunt their individuality.