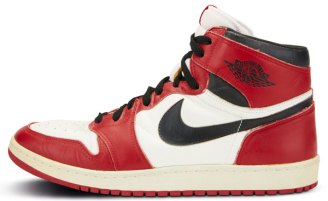 From niche interest to global obsession, sneaker culture has exploded in popularity, permeating the upper echelons of fashion, art and design.
With streetwear, athleisure and sports lifestyle brands ascendant, footwear now reigns as the most powerful category in the Millennial-driven online luxury market. Premium sneakers are ubiquitous on the feet (and social media feeds) of star athletes, musicians, celebrities and tastemakers around the world, while limited-edition colorways and high-profile collaborations and lines by talents as varied as Kanye West, Virgil Abloh, Rei Kawakubo and Tom Sachs fuel a multi-billion dollar global sneaker resale market that is expected to grow exponentially over the coming decade.
As status symbols go, sneakers stand apart: beyond premium materials, innovative design and eye-catching aesthetics, they are imbued with a unique combination of social significance and individual history.
Drawing frequent comparisons with fine art, collectible sneakers are similarly resonant. Transcending objecthood, they tell us stories about the people who produce them and those who wear them:
About the status of objects as cultural signifiers; about subcultures and their commodification; and about race and Black culture. As with fine art, their appreciation has given rise to a knowledgeable and passionate class of consumer: the "sneakerhead." Whereas purchasing a Matisse or van Gogh is unattainable for most budding collectors today, sneakers represent an accessible entry point into a nonetheless rarified world – one that is, like its heritage counterparts, redolent with narrative and history.
Just how did the humble athletic shoe go from the basketball courts and skate parks to high fashion runways and auction houses? First invented in the 1860s for croquet and tennis, sneakers were long associated with function over fashion, and did not achieve widespread appeal until the latter half of the 20th century. When the jogging and aerobics craze of the 1970s ushered in a new and more inclusive era of athleticism – one in which fitness was fun and anyone could be an athlete – sneakers began to gain traction as a fashion statement.

Their defining moment, however, did not come until 1984, when Nike signed basketball rookie Michael Jordan to an unprecedented $500,000 a year endorsement deal. With the rising star now sporting the brand's sneakers on the court, and Jordan's black and red Air Ships notoriously violating the dress code (an act of rebellion that Nike savvily exploited in their Air Jordans campaign), their shoes became symbolic not only of Jordan's exceptional talent, but of a willingness to challenge authority. Air Jordans debuted in stores the following year to whirlwind success, and modern sneaker collecting was born.
The contemporaneous rise of Hip Hop only enhanced streetwear's social cachet: In 1986, Run-D.M.C. rapped in defense of their laceless Adidas Superstars – a style associated with prisons, where shoelaces were prohibited to prevent self-harm – in an unabashed embrace of Black street culture that earned them an endorsement deal with the brand and a place in musical and fashion history.
1860's
1970's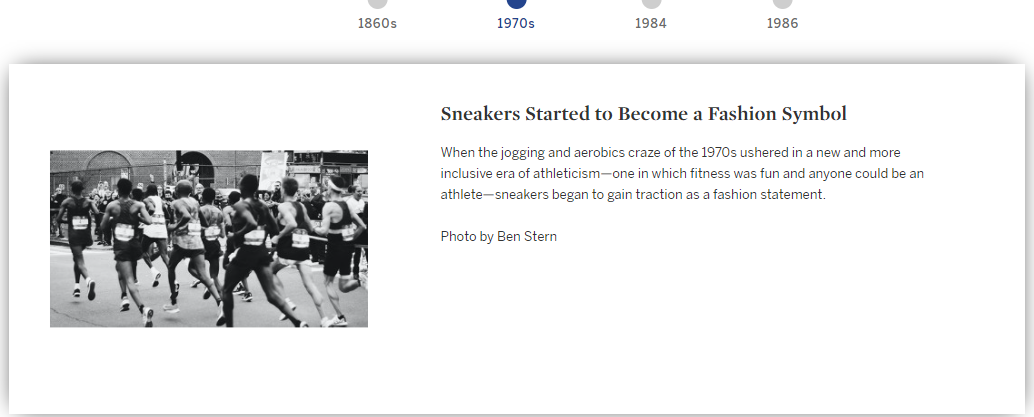 1984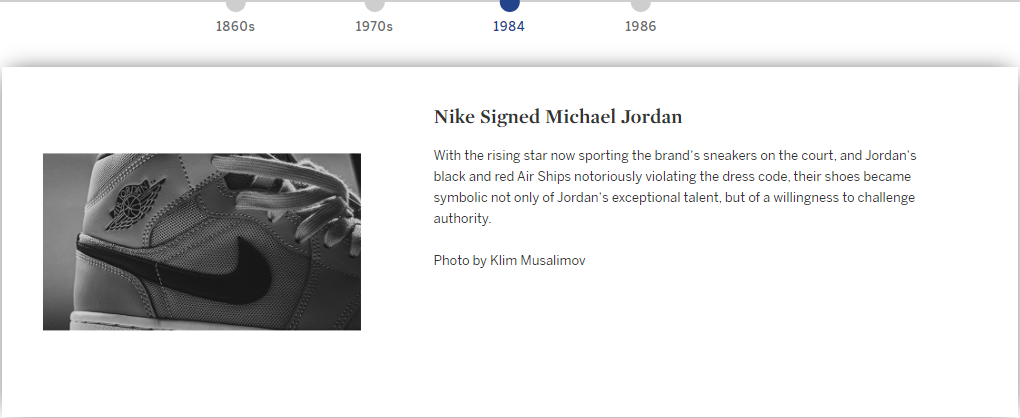 1986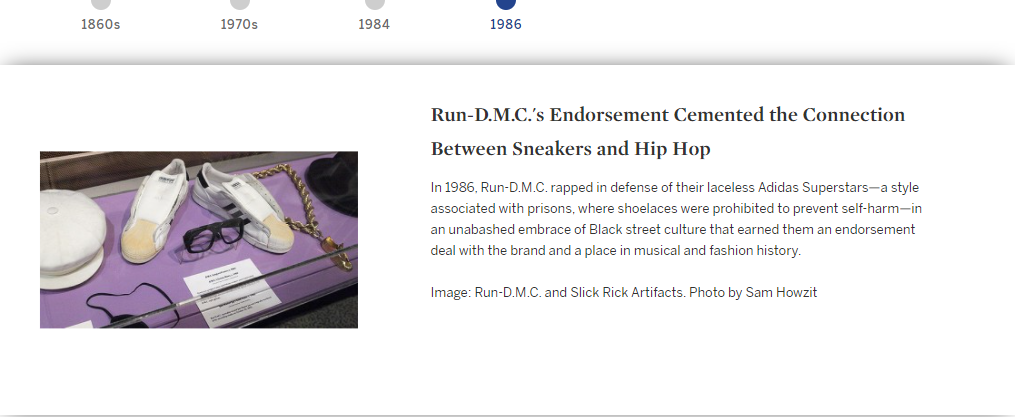 Nevertheless, sneaker collecting remained a niche interest until the dawn of the digital age, when the advent of online marketplaces made possible a robust and wide-reaching secondary market. One of the most famous exponents of sneaker culture, Adam Goldstein – better known by the stage name DJ AM – began collecting sneakers in 1990. An original "sneakerhead," Goldstein used his celebrity to bring his passion into the global mainstream (the term has since been attached to a bevy of other famous names, including Idris Elba, John Mayer, Jason Sudeikis and Justin Timberlake).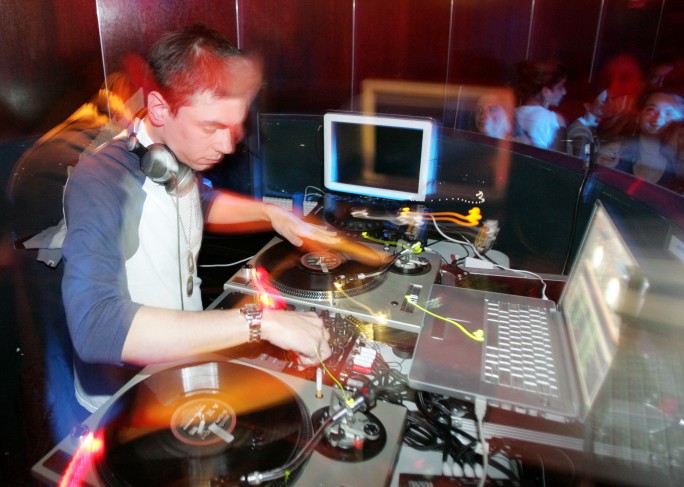 DJ AM DURING DJ AM SPINS AT FELT CLUB BOSTON – SEPTEMBER 30, 2005 AT FELT CLUB BOSTON IN BOSTON, MASSACHUSETTS, UNITED STATES. (PHOTO BY MARC ANDREW DELEY/FILMMAGIC)
By the time of his tragic death in 2009, Goldstein had amassed an expertly curated and wide-ranging collection of nearly 900 pairs, each with its own personal significance: Air Force 2 Retros in the same colorway worn by Charles Barkley (not coincidentally, the first Nikes that Goldstein, a Philadelphia native, fell in love with as a child); one-of-a-kind, entirely customized Nike Dunk Hi sneakers, personalized with "DJ AM" and a heart motif on the heels; a well-worn pair of beloved 1994 Air Jordan 1 Retros in the iconic "Chicago" colorway, to name a few.
Through these remarkable objects, we begin to grasp at sneakers' complex allure: how through the transformative act of collecting, memorabilia becomes memento, and how the history of a shoe, a sport and a person is layered within the history of collecting itself.
Today, rare and coveted pairs sell for many times their retail value, leading to ever more pedigreed collaborations: luxury fashion houses like Chanel, Dior and Louis Vuitton, musical artists from Pharrell to Drake to Eminem, and even contemporary fine artists including KAWS, Damien Hirst and Takashi Murakami have released novel interpretations of the sneaker.
In 2019, Sotheby's made history with its first-ever rare sneaker auction, featuring automatically lacing Nike Mags that recalled the ones worn by Marty McFly in the 1989 film Back to the Future Part II, rare designs from Kanye West's Yeezy collaboration with Adidas and other iconic shoes. The crown jewel of the collection, a pair of Nike "Moon Shoes," sold for $437,500 – a record since broken by a pair of Michael Jordan's game-worn autographed Air Jordan 1s, which sold at Sotheby's in 2020 for $560,000. Whether pursued as a status symbol, investment vehicle or for pure passion, one thing is clear: sneaker culture is here to stay.