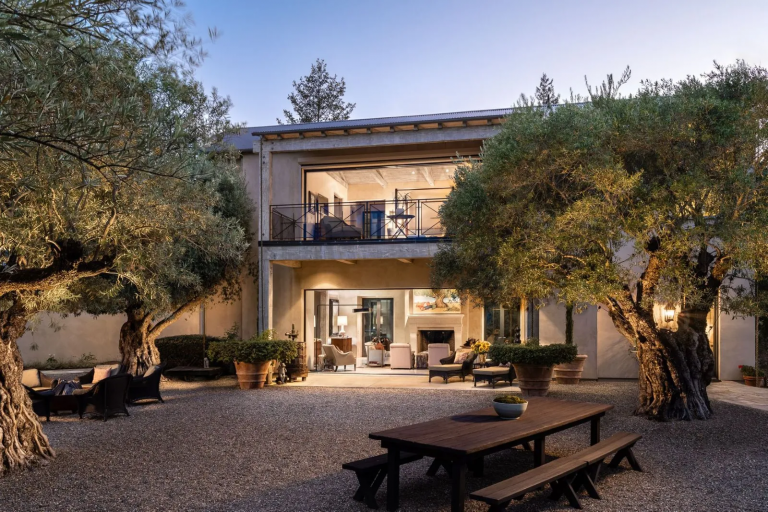 Arthur Goodrich – Sotheby's International Realty – St. Helena Brokerage
In the heart of the Calistoga Hills, set amid verdant vineyards yielding some of Napa Valley's most coveted cabernets, you'll find a sommelier's dream home.
This 46-acre property previously served as a boutique school for boys, so its grounds play host to all sorts of useful amenities—common rooms and workspaces, studios and a gym, courtyards and sporting greens—that have been thoughtfully remodeled as a resort-like private residence. It's an ideal destination for anyone, but what it offers to wine connoisseurs is a genuine dream come true.
Form Deserves the Same Consideration as Function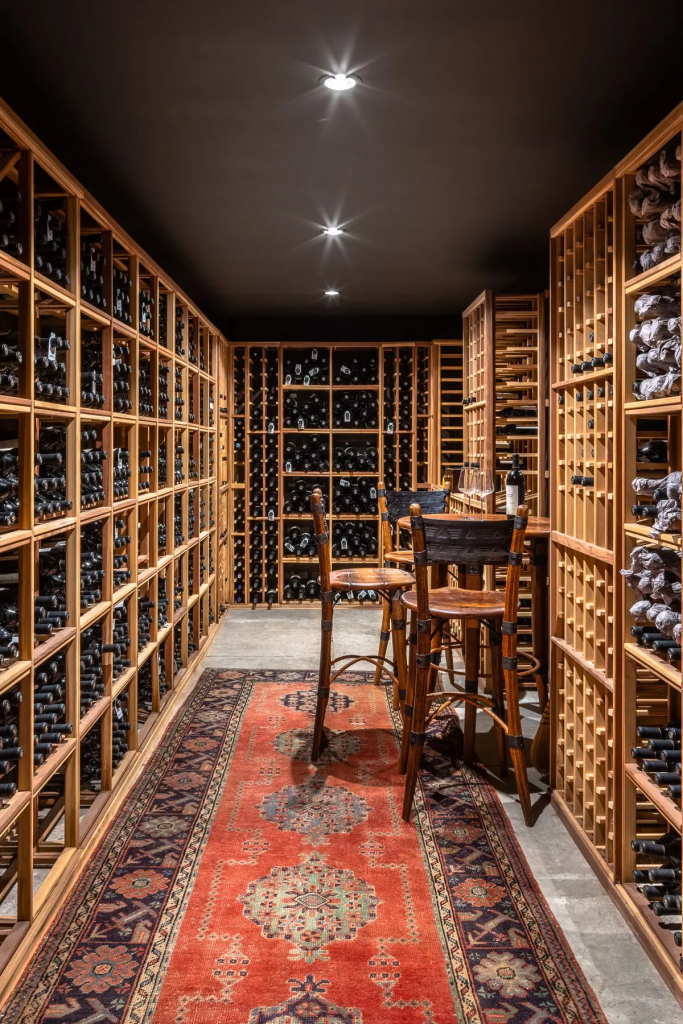 Arthur Goodrich – Sotheby's International Realty – St. Helena Brokerage
A sommelier's cellar must meet multiple technical specifications, but this pragmatism shouldn't come at the expense of aesthetics. The most elegant designs, like the most elegant wines, are experiences as original and memorable as they are opulent and sumptuous.
That's why dedicated tasting rooms are in-demand, transforming what was once solely a cellar into a sanctum where wine can be enjoyed with all the senses—seen, smelled, swirled, and sampled.
In this particular home, a custom wooden table and seating have been added along with a plush woven rug, conceptually combining the classic wine cellar and the contemporary tasting room in a single, well-appointed refuge. A cellar like this is comfortable for not only the patrons, but for the wine itself.
Temperature and Humidity Must Remain Top of Mind
Of all the rigorous requirements a sommelier's cellar must abide by, none are more important than temperature. In order for the wine to age at its natural rate, a state-of-the-art facility should maintain the thermostat in a range of 55 to 58 degrees with minimal fluctuations.
Humidity is also a critical factor, and must be kept between 50% and 70%. Any more humid than that, and mold may form on labels and corks; any less, and corks could shrivel slightly, allowing air to percolate through the weakened seal and cause the wine to spoil.
The Right Kind of Light Won't Put Your Wine at Risk
Arthur Goodrich – Sotheby's International Realty – St. Helena Brokerage
Wine cellars are typically associated with being bunker-like—sequestered and subterranean, with small faint lights that are rarely left on. This is for good reason, since the sun emits UV radiation that reacts with wine's phenolic compounds and degrades it, which is why bottles are crafted with tinted glass. In fact, even fluorescent lights cast trace amounts of UV, and like incandescent lights, they also emit heat and can subtly raise the temperature of a wine cellar.
Does this mean that all wine storage has to take place below ground, in darkness? Not at all. With double-layered panes and augmented UV protection, frameless glass wine cellars have gained popularity as a way to store a collection in full view of guests. This property features one on the ground floor, giving it prime placement in the home without the risk of prematurely aging the wine.
But for the traditional wine cellar, cool and bright LED lights are the best option. And because high-end wine cellars can be energy-intensive, their efficiency is a welcome bonus.
Proper Posture Ensures Protection for the Collection
Wine bottles should be laid horizontally when stored in a cellar. The cork is kept moist through contact with the wine, meaning it won't dry out and damage the seal.
Less well-known is the fact that subtle vibrations, such as the rumbling of a washing machine nearby or the trundling of trucks on a busy thoroughfare, can agitate the wine's sediments, thus lowering the levels of tartaric and succinic acid that give the drink its signature notes.
Wine, Like Property, is an Investment Worth Making
Kelly Brophy and Olivia Decker – Golden Gate Sotheby's International Realty
Good wine can be literally worth its weight in gold. That's another reason why it's so critical to keep it in pristine condition, from its flavor and corking to its label and original casing. Keep those limited edition boxes somewhere secure, like the deluxe wine cellar in this estate also located in California's renowned wine country.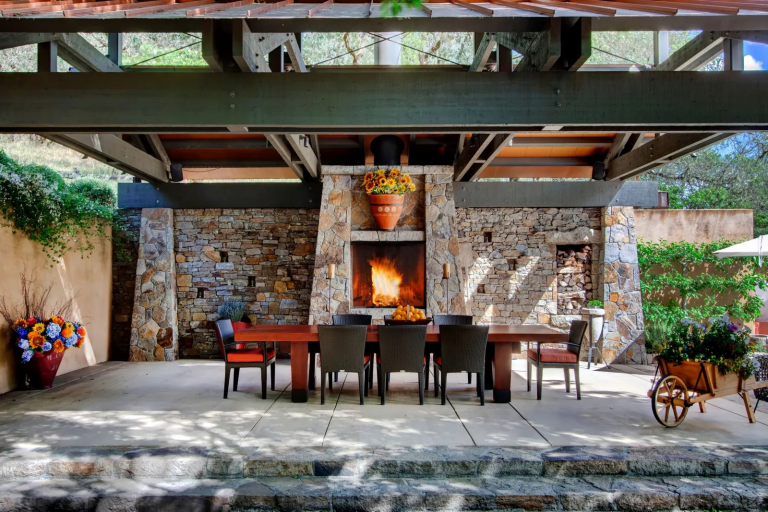 Kelly Brophy and Olivia Decker – Golden Gate Sotheby's International Realty
But before purchasing remarkable wines, purchase the type of property and the type of wine cellar that can protect your investment for the long term. Like fine wine, a fine home will continue to appreciate in value while bringing immense satisfaction to its owner.