New year, new wellness frontier—from Connecticut to the Caribbean.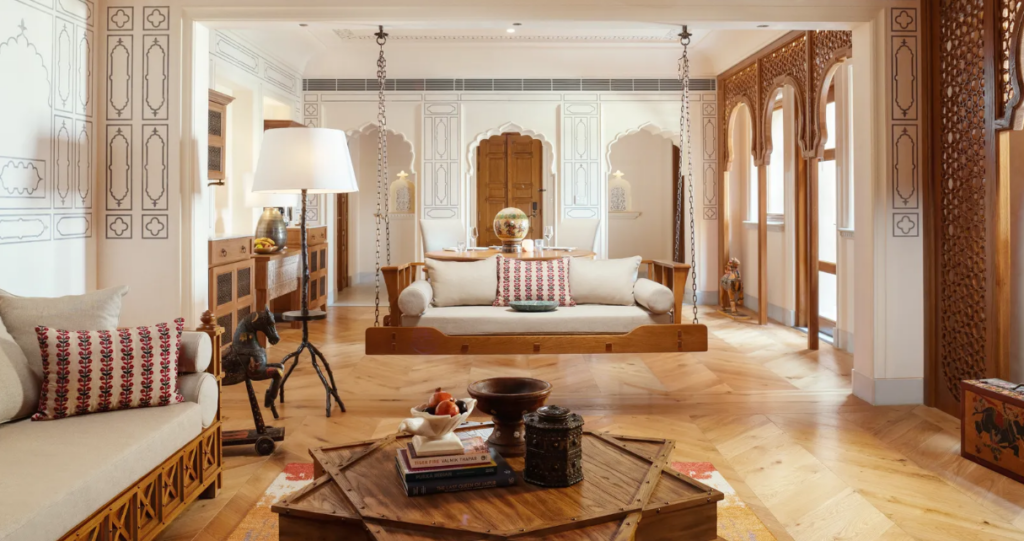 The past few difficult years have represented a complete sea change in the way we think and talk about wellness. Sure, a great massage or facial will never go out of style—but it's just one piece of the puzzle in keeping our minds as well cared for as our bodies. Long walks out in nature and arts and crafts sessions can be just as restorative as a punishing workout, and a nourishing meal (with an excellent glass of wine) might be just what the doctor ordered.  Whether you're into hiking or yoga, or just need a nap-inducing Swedish massage, book one of these wellness retreats in 2023 to rejuvenate both mind and body.
From the succulent-scattered wilds of the Sonoran Desert to the thrumming heart of Midtown Manhattan (trust us), these are 15 of our favorite wellness retreats where you can get away from it all—while getting back to yourself.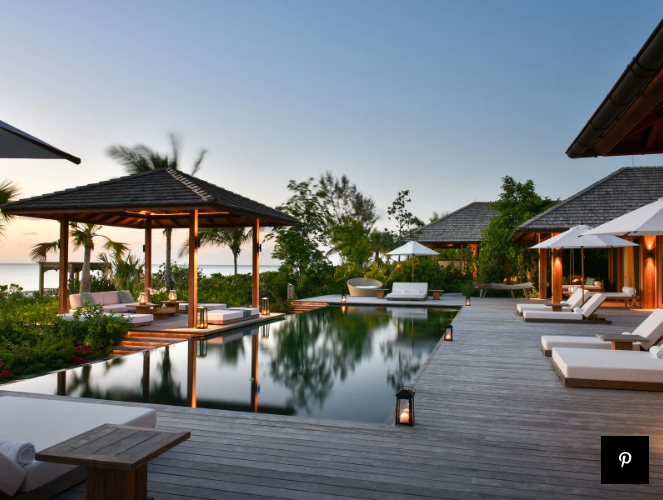 COMO Parrot Cay — Turks and Caicos
It's hard to imagine anything more reinvigorating than a few days at this health-centric resort, huddled away on its own private island in the Caribbean. Guests should take full advantage of the brand's wellness program, COMO Shambhala, which promotes good health through such offerings as enzyme-rich cuisine, a medley of fresh and creative courses like zucchini carpaccio and pineapple sundaes; complimentary yoga and pilates classes (the yoga retreats offered throughout the year are led by a rotating cast of characters, including yogi superstars the Curry Sisters); and holistic therapies, including reflexology and Ayurveda. For those who are a little more adventurous, the resort will also coordinate fishing and diving trips; biking excursions on larger, nearby islands; windsurfing lessons, and more. Go enjoy it—we'll be here at the spa's infinity pool, overlooking the ocean.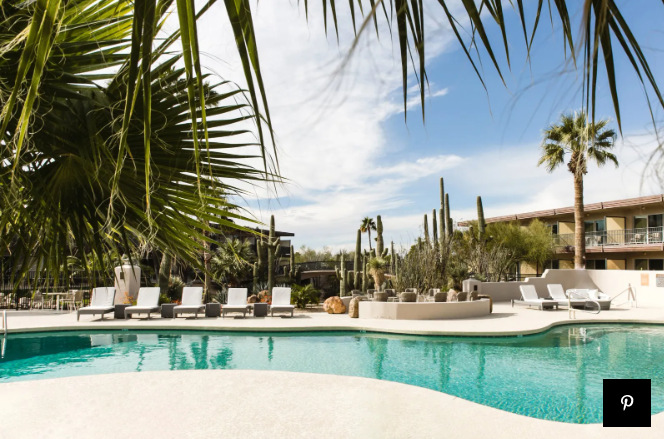 Civana Wellness Resort and Spa — Arizona 
Scottsdale is certainly not wanting for covetable destination spas, but if you're looking for the most truly immersive, you'll have to head out to the Sonoran Desert foothills and the appropriately named neighboring town of Carefree. After a morning intention ceremony, you'll embark on a choose-your-own-adventure of wellness options that might include a self-guided meditation walk along a stone labyrinth path, a sunset sound bath, or a spin through the aqua therapy circuit. But the resort also takes full advantage of its Sonoran surroundings, meaning you might find yourself stand-up paddleboarding in Tonto National Forest or gaining 1,236 feet of elevation on the blood-pumping hike up to Tom's Thumb. A "zero deprivation" approach to dining means out with the guilt-inducing diet language and in with craveable, Southwestern-tinged fare like elote corn ribs, zucchini enchiladas, and plenty of Arizona-grown wine.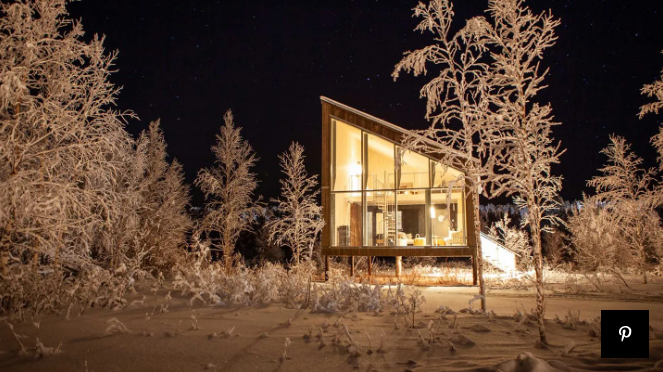 Arctic Bath Hotel — Harads, Sweden
Wellness has never looked as fairytale-like as it does at this Nordic hideaway deep in Swedish Lapland, where the bird's nest–shaped spa floats atop the Lule River and minimalist, glass-fronted cabins are scattered on the banks or among the birch trees. The chilly waters of that very river make for a bracing last stop on a circuit of the spa's dry and steam saunas, though if you're looking for something a little less invigorating, there's always the outdoor hot tub, which sits beneath the midnight sun in summer and the aurora borealis in winter. Beyond the confines of the property, you can embark on a moose safari, a snowshoe hike, ice-fishing, or dog-sledding. And remember: Back at camp you'll be greeted with a nourishing meal of local ingredients that might include reindeer, oysters, foraged mushrooms, and a local caviar known as Kalix Löjrom.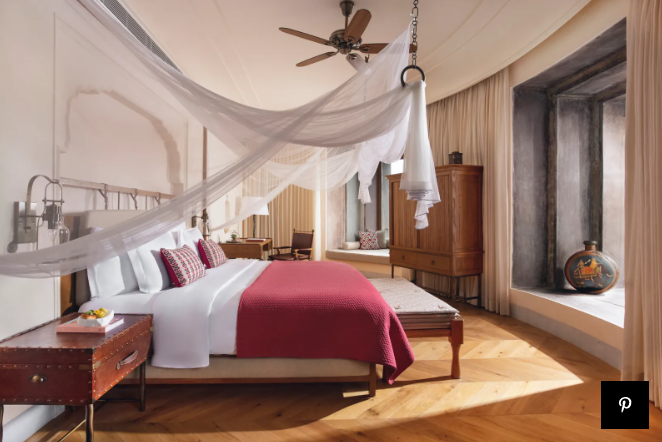 Six Senses Fort Barwara — India
Don't let the militaristic exteriors fool you! Although this Rajasthani fortress was constructed in the 14th century to keep out invaders, it was reborn as the newest Six Senses sanctuary, opened in October 2021. In a way, it serves the same purpose: Its five-foot-thick rock walls, some of which rise 20 feet, successfully repel the onslaught of external stressors from which you're trying to escape. Unsurprisingly, Ayurveda and yoga feature heavily in the wellness program here, while spa treatments incorporate such regional ingredients as saffron, Kashmir lavender, and mogra (aka "the queen of jasmines"). And there are plenty of ways to slow down outside of the treatment room, including Hindu blessings and rituals in the adjacent temple and rewilding walks around the grounds to see how horticulturists are working to attract back native birds, leopards, and jackals.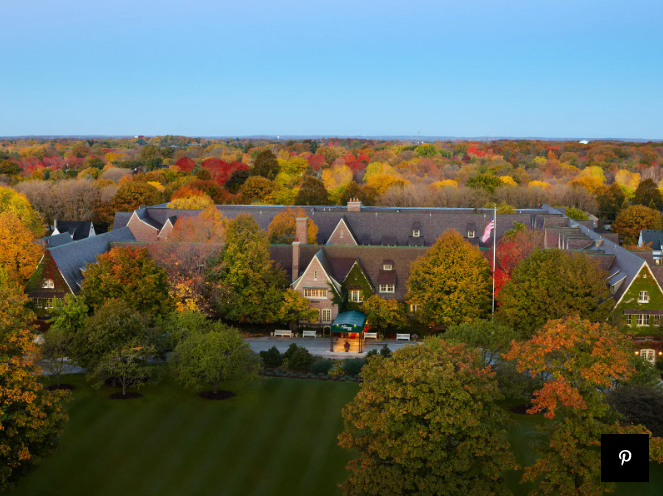 The American Club — Kohler, Wisconsin
If you generally associate Kohler with stainless steel bathroom appliances, you're not alone—but we're here to tell you that the all-American company offers much more than a beautiful faucet. The brand also has a stake in the hospitality game, with a resort that doesn't stray too far from its roots—literally. The main building of The American Club, set in Kohler, Wisconsin, formerly served as housing for the workers toiling across the road in the manufacturing plant (the latter is still there, in case you're wondering). The resort feels a little like an upscale college campus: the cluster of stately, stone, and brick buildings includes posh, modern rooms; five in-house restaurants, and plenty more within walking distance; and a separate spa and golf course, both accessible via a complimentary shuttle (though you can probably walk).

BodyHoliday Cariblue Beach — St. Lucia
With week-long programs and an abundance of fitness courses and spa treatments on offer, the all-inclusive BodyHoliday resort—founded on the key pillars of relaxation, restoration, exercise, and healthy eating—is ideal for a whole host of rejuvenation-seeking travelers. Guests enjoy​​ daily spa treatments, some of which are included in the cost of booking (try the Heaven and Earth treatment, a bliss-inducing combination of scalp, hand, and foot massage), and can sample an eclectic mix of activities including archery, Spoga (spinning and yoga, of course), tai chi, tennis, and more. It doesn't hurt that it sits on the crystalline beaches of St. Lucia, either—so if you'd rather hang back and catch up on your reading, that's a-ok, too.
Naviva, Four Seasons Resort Punta Mita — Mexico
The name of the game at this just-opened Four Seasons tented camp outside of Puerto Vallarta is "biophilic design," which is all about the healing power of dropping guests directly into nature: That means each open-air tent comes with an outdoor shower, plunge pool, and hammock, perfect for taking in the surrounding 48 acres of jungle. Inspired by the shape of ceiba tree seeds, the two "spa pods" include their own personal gardens and timber soaking tubs, while the temazcal (a pre-Hispanic sweat lodge) is the place where mindfulness meets mysticism as you're guided by a healer, or curandero. During your time out here, you might hike to the Aztatlán ruins, partake in a cliffside yoga class, or sample "seacuterie" made from the bounty of the nearby Pacific.
Six Senses Douro Valley — Portugal
Set on the terraced slopes of one of the world's oldest wine regions, Six Senses Douro Valley recasts a 19th-century manor house with unexpectedly modern and colorful flair—making it much more than a place to sleep off one too many glasses of vinho (and they've got that in spades—see the resort's comprehensive wine cellar, or the by-the-glass machine at the bar). It's hard to one-up the offer of wine on tap, but the spa is certainly in the running: The complex has everything, from acupuncturists to aerial yoga, and even professionals to help you craft your own customized wellness program while you're there, all to help you ease back into the nine-to-five groove once you leave.
Winvian Farm — Morris, Connecticut
Winvian Farm might be the perfect retreat for that jaded office cube-dweller, who sorely needs to detox—or, at least, to be distracted from their inbox for a day or two. The design of each of the 18 cottages (and a single suite) on the 113-acre Relais & Chateaux property is based on a different, and fanciful, concept, like the Library or Treehouse; in the Camping cottage, for instance, stars illuminate the ceiling, and marshmallows are laid before the fireplace for roasting. Winvian's Executive Chef, Chris Eddy, cranks out clean, bold, farm-to-table fare with organic produce plucked from the farm's own gardens—but make sure to pair it with a velvety glass of Dominus 2008 Cabernet from the farm's well-stocked wine cellar (their selection spans roughly 13 countries and 37 regions). Oh, and that magnificent, 5,000-square-foot spa is open to both guests and drop-ins—so don't be surprised if you see some locals looking for a little R&R.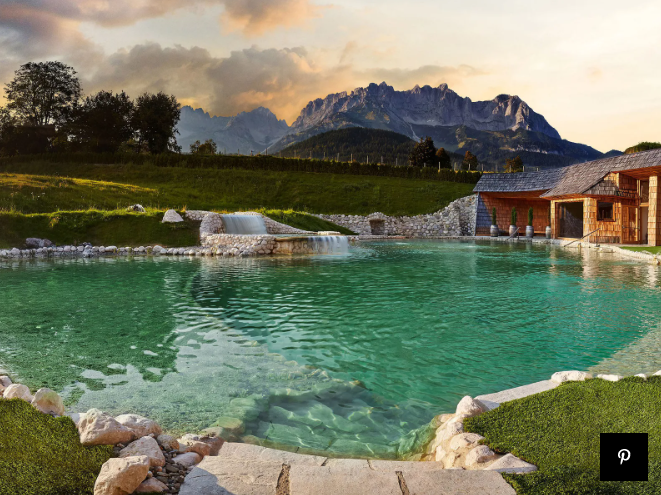 Bio-Hotel Stanglwirt — Austria
The Bio-Hotel Stanglwirt, a sprawling alpine chalet at the foot of the Wilder Kaiser mountain, is like the postcard-perfect set of The Sound of Music. To make the most of the crisp mountain air, take a six-mile hike over to Schwarzsee Lake, one of the warmest in the Alps, where you can set up a picnic or take a dip. If youre not trying to venture too far off course, but still want to take advantage of those snow-capped views, we'd suggest a swing at the on-site driving range, set up against the mountains. Or, better yet, take a lesson at the resort's own ski school in the winter. A meal at the cozy but sophisticated Stangl-Alm, with a fireplace and top-to-toe wood paneling providing an ideal backdrop for shaking off the cold and resting your legs after crossing the Alps.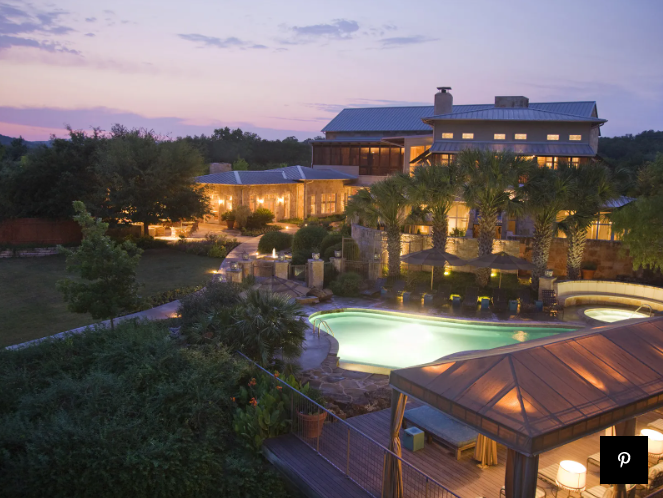 Lake Austin Spa Resort — Texas
A stay at Lake Austin Spa Resort may just ruin you for good. Once you get a taste of its organic garden's fresh bounty, which the resort uses in its seasonally influenced offerings, your regular store-bought veggies probably won't cut it. Guests also rave about the retreat's Culinary Experience program, which sees celebrity chefs invited in to whip up dinner and teach guests a lesson in DIY gourmet meals. If you can manage to set down your fork for a minute, you'll be richly rewarded: The resort's 25,000-square-foot LakeHouse Spa offers more than 100 massage, body, and skincare treatments and therapies, which you can enjoy from the comfort of an outdoor garden cabana or a screened-in veranda, with a handful of treatments incorporating organic herbs from the resort's garden. We see you, rosemary-citron scrub.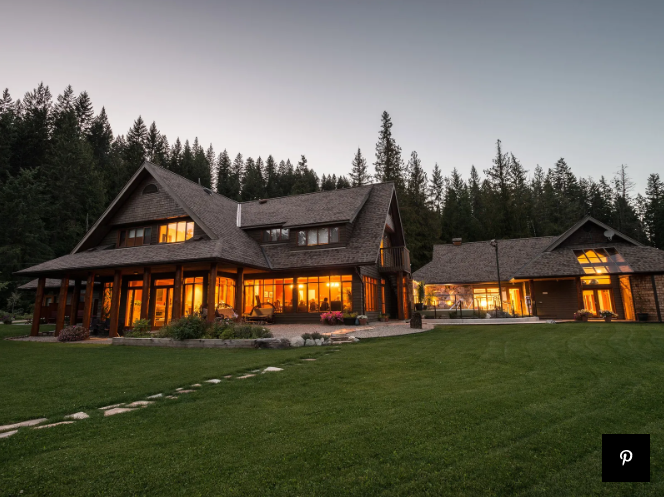 Mountain Trek Fitness Retreat & Health Spa — Ainsworth Hot Springs, British Columbia
You may be on vacation, but there's no reason you can't throw some self-improvement in the mix, too. At Mountain Trek Fitness Retreat Resort & Health Spa, way up in the clean, clear air of British Columbia, you can embrace the granola life with day-long hikes led by one of the eager local guides, and sunrise yoga classes taught by certified professionals. Everything here is targeted toward achieving optimal health, but that doesn't mean you'll be shoving kale down your throat, or scraping bark off the nearest tree to kill the hunger pangs. Quite the contrary: The on-site nutritionist and head chef develop locally sourced, nutrient-rich meals, with lemon ricotta pancakes just one of the many fan favorites.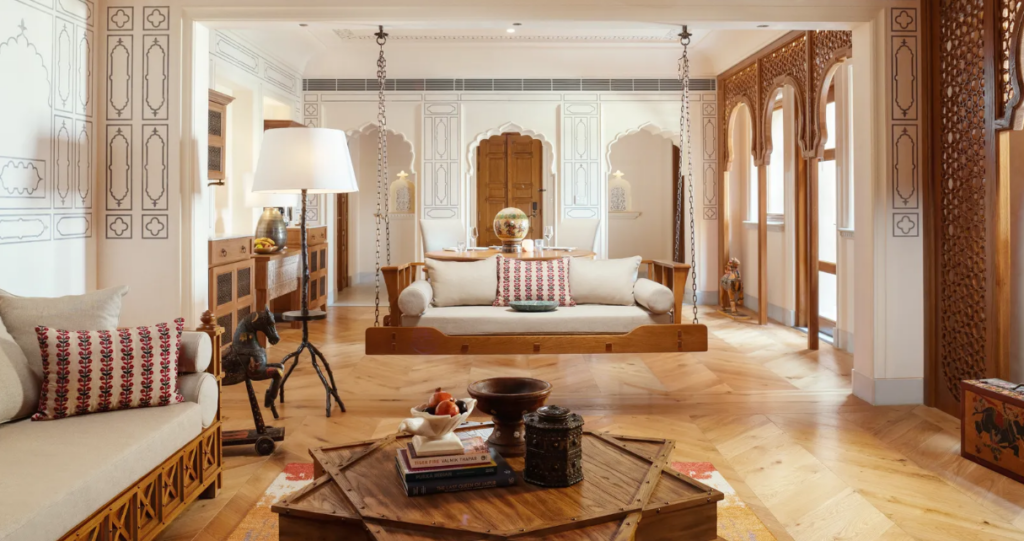 Cal-a-Vie — Vista, California
If this past year left you feeling overlooked and unattended to (hey, we all need a little TLC now and then), then Cal-a-Vie has the antidote. With a staff-to-guest ratio of 5 to 1, you won't want for attention at this 32-villa retreat in the Southern California countryside. But don't let this charming, French Provençal-styled resort fool you: This is a no-nonsense place, where you can wake to a sunrise hike and follow it up with any combination of cardio kickboxing, spinning, Zumba, water volleyball, or piloxing (dance, pilates, and boxing), and soothe your sore muscles with a trip to the world-class spa—past patrons rave about the bamboo massage and the coffee scrub. Pair these pampering treatments with an on-site nutritionist and health-conscious chef, and you'll leave feeling like a million bucks.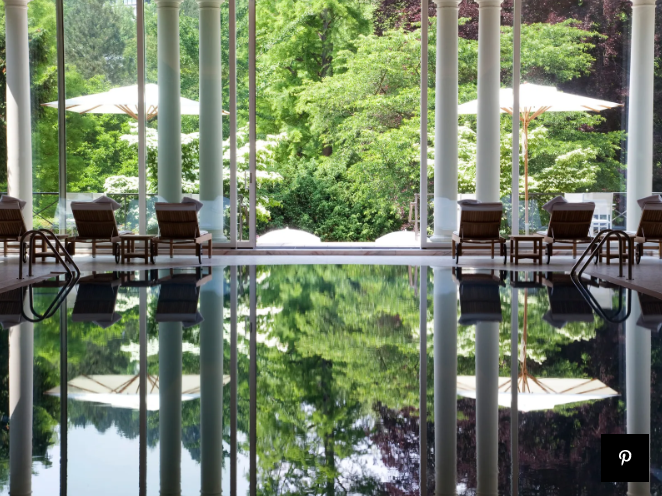 Brenners Park-Hotel & Spa — Baden-Baden, Germany
Brenners Park-Hotel & Spa, set in a valley in the Black Forest Mountains overlooking the tree-lined Lichtentaler Allee, has been around for 150 years for a reason: Not only is the grand dame resort done in classic country house style, but it also neighbors the historic Baden-Baden thermal baths and springs, offering maximum opportunities for rejuvenation among its guests. Compound that with the hotel's medical spa—how many old-world retreats offer aesthetic dentistry and dermatology services behind their wrought-iron balconies?—and you're on the fast-track to wellness. There's also the rehabilitated Villa Stéphanie, a 15-room residential spa annex off the resort's larger main building. Guests looking for a more intimate experience will surely appreciate the draw of a facial on one of the many terraces overlooking the bank of the river Oos.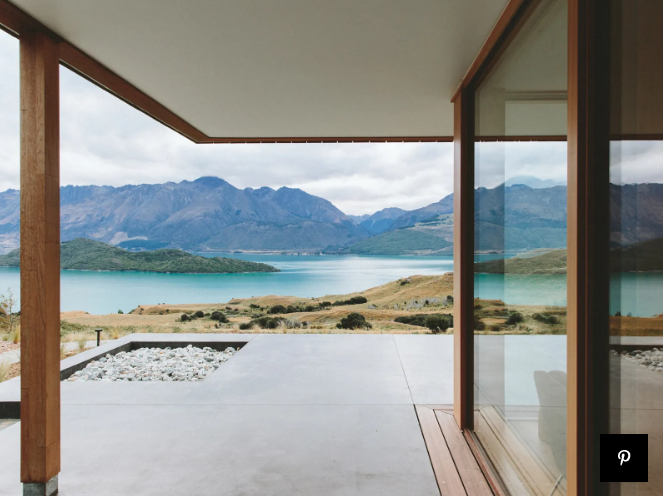 Aro Hā Wellness Retreat — Glenorchy, New Zealand
Overlooking the otherworldly expanse of Lake Wakatipu, in New Zealand's Southern Alps, the intimate, 20-room Aro Hā Wellness Retreat is close to perfect. The self-sustaining retreat's biggest draw might just be its epic setting—eco-friendly suites and singles are surrounded by colossal sapphire lakes and snowcapped peaks—but its rejuvenation offerings are also impressive. Try the Wellness Adventure programs for a New Year's lift—a little yoga here, a little hiking there—and a whole lot of wholesome veggie cuisine should have you feeling fresh in no time. But it's not all body talk: A stay at Aro Hā will teach you some tricks for mindfulness, too. All the better to keep from zoning out once you're back to your desk (though we can't guarantee you won't daydream about the views).
Bushmans Kloof — South Africa
Located on 18,500 acres of wide open plains at the foot of the Cederberg Mountains, Bushmans Kloof isn't wanting for extraordinary surroundings. In fact, the resort has enough impressive credentials to make your head spin: The natural heritage site on which it sits is home to more than 150 kinds of birds, 750 species of plants, and 35 species of mammals; and its nook-and-cranny caves are the canvases for over 130 unique rock art sites, some as old as 10,000 years, allowing you to conveniently check your 'nature,' 'history,' and 'art' boxes all in a single go. The spa isn't too shabby, either: Book a couples massage in the riverside gazebo, preferably while the sun is setting over the nearby Boontjes River.
Aman New York
You might not expect Midtown Manhattan to house one of the most relaxing new resorts in the country, but if anyone can pull off a bit of alchemy, leave it to Aman. Occupying the 101-year-old Crown Building, the dimly lit, 83-suite urban escape is all about serenity, and its minimalist interiors—parquet floors, Belgian Blue marble, warm copper light installations—feel miles away from the gaudiness of Trump Tower across the street. The 25,000-square-foot spa sprawls over three floors and is kitted out with wellness experiences both high-tech (a cryotherapy chamber and infrared detox sauna) and low (a fireplace-lined, 65-foot-long pool). To feel truly pampered, splurge on one of the two private "spa houses," multi-room suites that you and your closest friends can rent out for a half or full day of treatments. One includes a hammam, the other a Russian-inspired banya, and both feature spacious outdoor terraces with a hot bath and a cold plunge pool. You'd never guess you're just a few stories up from the scrum of 57th Street.
Conde Nast Traveler, Dec. 2022 (by Nicolas Derenzo and Betsy Blumenthal)