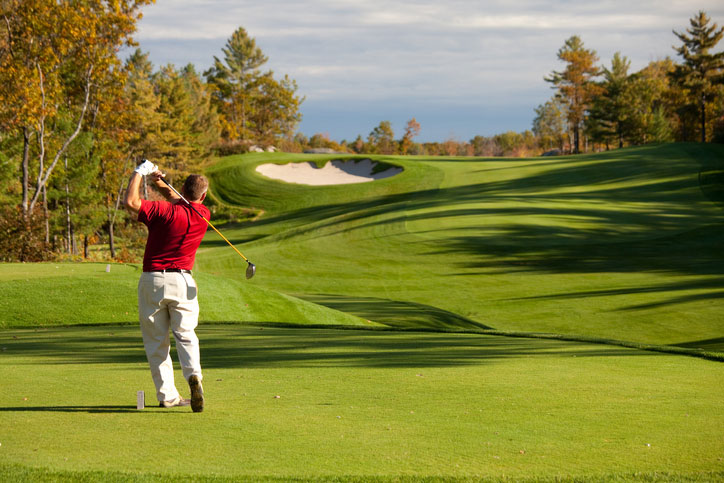 For those seeking the perfect place to tee off, practice their swing or learn how to play, Toronto has an abundance of amazing golf courses that are worth visiting.
Here's a list of the best golf courses in and around Toronto:
Glen Abbey Golf Club
Glen Abbey was designed by legendary golfer Jack Nicklaus and the golf course has played host to Canada's National Open Championship 28 times. The club also held the RBC Canadian Open and a PGA tour. Aside from its magnificent fairways, Glen Abbey boasts of an amazing clubhouse facility that includes Eighteen, a fine dining restaurant that overlooks the final green.
Lakeview Golf Course
The Lakeview Golf Course gives players a challenging and unique golfing experience. The course, designed by Herbert Strong, has a beautiful parkland-style layout with large sloping greens and subtle breaks. This course is a designated heritage site and has been considered one of Ontario's hidden gems. Popular with GTA residents, the 5th and 16th holes in Lakeview were voted top favorites during the recent Toronto Sun's Golfer Choice Awards.
The Toronto Golf Club
The Toronto Golf Club promotes the love of the game and its social, physical, and emotional benefits. The Toronto Golf Club has hosted the Canadian Amateur Championship for a record eight times more than any other existing club. It is the third oldest golf club in North America and puts great value on tradition as can be seen through its classic golf courses and traditional clubhouse. It boasts a proud history in golf and a unique culture that can't be found anywhere else.
Osprey Valley Golf
With three distinctive 18-hole championship courses designed by acclaimed Canadian architect Doug Carrick, Osprey Valley provides a truly unique golfing experience.
The first of its three courses is the Hoot that features vast and playable waste bunkers. The course gives players the chance to enjoy a scenic journey through wooded shelters and rolling dunes. This course is challenging but there are scoring-friendly opportunities all throughout.
The second course in Osprey Valley is called Toot. It has a parkland-style layout with generous landing areas and naturally rolling fairways. Its deep greenside bunkers and undulating putting surfaces encourage players to test their skills.
Osprey Valley's last course is called Heathlands which has a classic layout with dune-swept hills. This course will give players an appreciation of the simple but brilliant creativity of this classic golf course design.
Angus Glen Golf Club
An elite public play course in Toronto, Angus Glen has hosted prestigious events such as the 2001 BMO Women's Open, the 2001 TELUS Skins Game, 2002 Bell Canadian Open, and the 2007 Canadian Open. The club is always creating new ways to enjoy the sport with its recent Nike Golf Weekend Morning League and their Nike Golf Shop.
The courses at Angus Glen will bring the utmost satisfaction to players of any skill level because it can be played at different difficulty levels. The course features jagged, peaky, fescue-covered dunes, and 3- to 4-foot sod wall bunkers. Golfers will be treated to a fun yet challenging experience while traversing Angus Glen's distinct fairways.
If you're looking for a place with great golf courses and other amenities, Toronto is definitely the place for you. Get to know more about living in Toronto by checking out the website. For inquiries, call Linda McEwan or Cheryl Thompson at 416.960.9995 or email cthompson(at)sothebysrealty(dotted)ca.