Kickstart your wellbeing journey with a wellness retreat
Whether you are looking to shed a few kilos, rev up your fitness game or get in touch with your spiritual side, here are 10 top wellness retreats to recharge and reboot.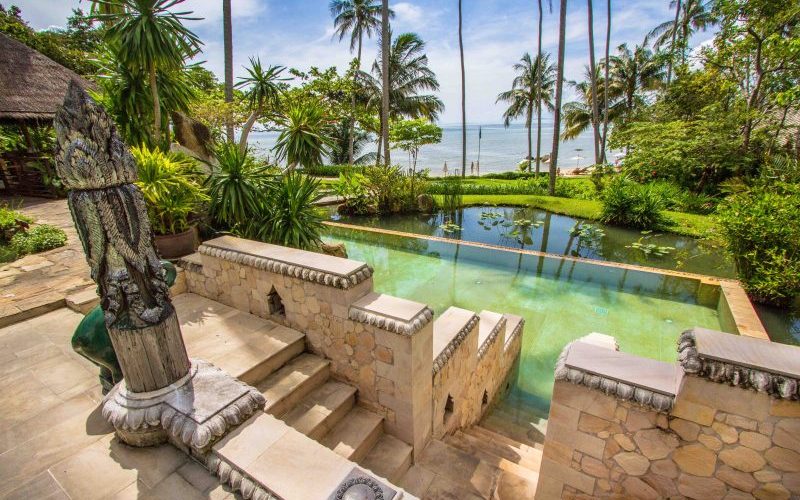 1. Kamalaya, Koh Samui, Thailand
One of the best wellness retreats in Asia, Kamalaya is famous for its beautiful property and holistic treatments such as Ayurveda, Naturopathy and Traditional Chinese Medicine. Built into a steep verdant hillside in Koh Samui, Kamalaya has some of the best sunsets on the island. The beach is also accessible from the retreat and makes for great relaxation in-between treatments. Kamalaya offers a series of wellness programs, including Detox, Stress & Burnout, Emotional Balance, Yoga, Ideal Weight, Structural Revival, Sleep Retreat, Optimal Fitness, as well as tailormade retreats. The delicious food at Kamalaya is phenomenal. You won't be missing anything if you decide to eat healthy during your retreat. However, there are meat, coffee and alcohol options.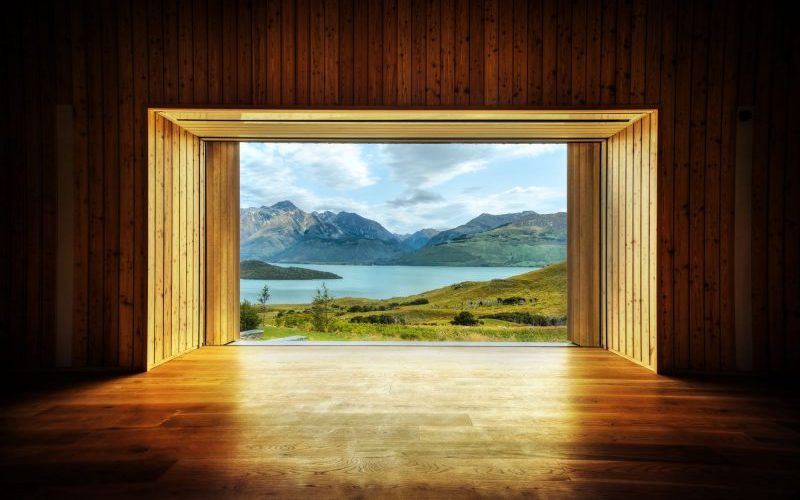 2. Aro Ha, Glenorchy, New Zealand
Tucked away in between the mesmerizing Southern Alps (35 minutes from Queenstown), Aro Ha is an intimate eco-friendly retreat surrounded by 8.5 hectares of rugged New Zealand landscape overlooking Lake Wakatipu. The US$20-million solar- and hydro-powered wellness retreat is unique and the first of its kind in the southern hemisphere, accommodating only a small group of 32 guests max. Built to motivate and vitalize mind and body, the neutral wood, stone, and glass features enable the resort to seamlessly blend into the natural landscape, allowing guests to reconnect with themselves and the environment. Delicious vegetarian meals (often raw and paleo-inspired) are freshly prepared, with ingredients from the organic garden. Aro Ha offers transformation on a physical as well as mental level. A wellness retreat at Aro Hā is an all-inclusive journey over 5 or 7 nights.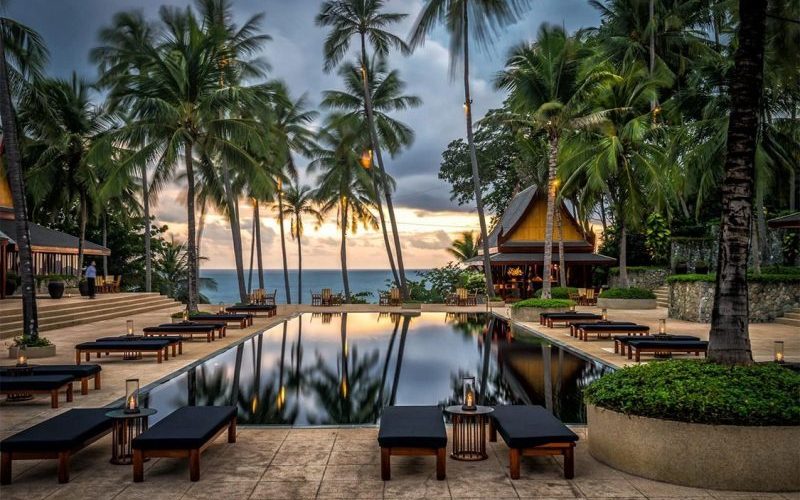 3. Amanpuri, Phuket, Thailand
With Aman's growing interest in wellness, Amanpuri (being Aman's flagship) is now also offering wellness retreats all year round. The Wellness Immersions are tailored to your specific needs and start from a minimum of 3 nights. Amanpuri focuses on three key programs such as Weight Management & Transformation, Detox & Cleansing, and Mindfulness & Stress Management. However, each immersion is still personalized based on a thorough consultation and wellness screening. The wellness retreats include spa treatments, private movement and therapy sessions with highly-rated healers and therapists, as well as nutritional support and a bespoke wellness menu. The resort is situated on Phuket's west coast on a palm-fringed beach, and the villas, which all come with their private terrace, are surrounded by green foliage. The two-storey spa is situated on a hilltop with gym, yoga and Pilates studios, meditation salas and 12 treatment suites.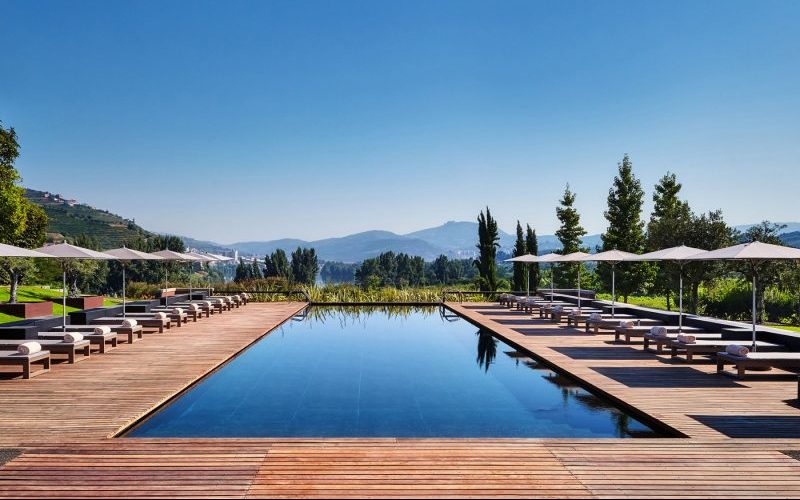 4. Six Senses Douro Valley, Portugal
Located among vineyards and acres of rolling hills, Six Senses Douro Valley, which is set in a restored 19thcentury manor, is the ultimate hideaway in nature to focus on your wellness and maintain or restore your health. Enjoy far-reaching vistas across the Douro River during your yoga class or on long walks as you explore the forest nearby. Guests can choose between four wellness programs, such as Sleep & Resilience, Cleanse & Detox, Trim & Fit, and Full Potential, and each retreat starts with a wellness screening and is then personalized. The vast range of therapies includes spa treatments, movement, yoga, meditation, and mindfulness, as well as holistic sessions with healers and wellness specialists. Foodies are also in for a treat. All Six Senses Spas use locally sourced ingredients, and Six Senses Douro Valley is no exception. It has a large organic herb and vegetable garden, which guests can visit. Which other wellness place fuels you with nutrient-rich foods and lets you indulge in a glass of local wine without feeling guilty?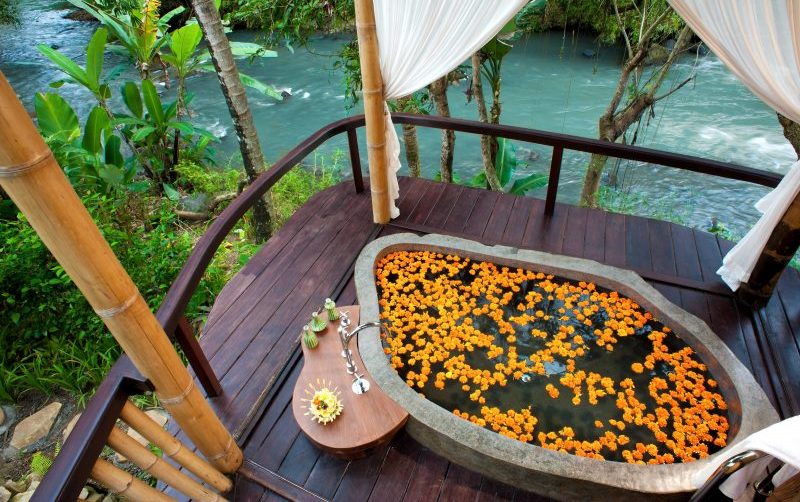 5. Fivelements, Bali, Indonesia
Rest assured that you're in for a holistic transformation at Fivelements Bali. The eco-friendly wellness retreat's Balinese healers practice rituals and therapies that have been passed along through generations. The signature retreat, Panca Mahabhuta (five elements), is a life-changing wellness program for rejuvenation, replenishment and alignment. It includes spa treatments, healing sessions, purification rituals, yoga and meditation, as well as its award-winning plant-based cuisine. The retreats are designed to allow your highest potential to come through and for a natural healing to take place on a physical, mental, emotional and spiritual level. The program can be done alone, as a couple or in a small group and normally lasts from 3 to 21 nights, depending on your needs. Guests can also choose between two other programs, such as the Signature Detox Retreat and the Signature Culinary Retreat.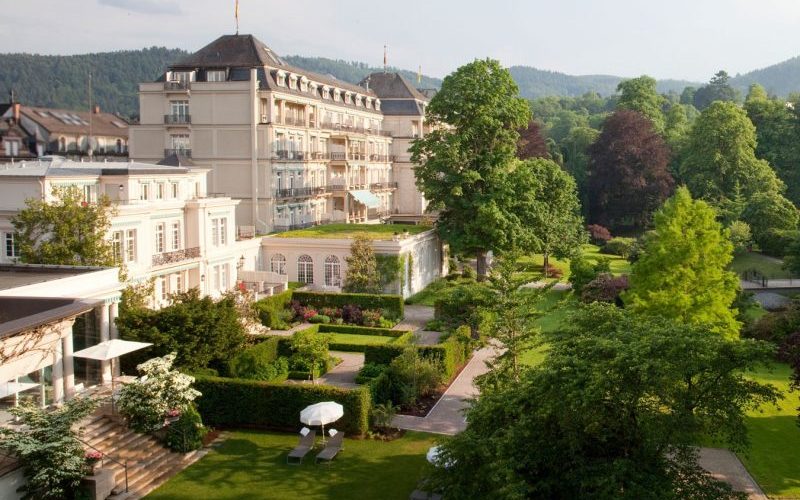 6. Villa Stephanie at Brenners Park-Hotel & Spa, Baden-Baden, Germany
Located in Baden-Baden, a German spa town on the border of the Black Forest, Villa Stephanie is a 15-room villa, dedicated to medical, emotional, detox, fitness and beauty. It is part of the 140-year-old Brenners Park-Hotel & Spa, which exudes old-world charm and is also Oetker Collection's flagship property. It offers an extensive spa menu, and the building is now also connected to Haus Julius, where guests can opt for services such as aesthetics (including stem cell rejuvenation therapies), gynaecology, ophthalmology, and dentistry. The hotel even has a laboratory and an institute for preventive medicine. Villa Stephanie is the perfect hideaway to take a break from your daily routine whilst having all your medical tests done under the safe guidance of Europe's best doctors. Instead of individual bookings, opt for one of Villa Stephanie's results-oriented wellness programs. You can choose from Weight Loss, Detox, Stay Fit Stay Healthy, The Kings Way (weight loss and intense detoxification), as well as Bespoke retreats. As part of these programs, you can have a full blood check, ultrasound, body scans, and cancer screenings. Your stay comes with a digital detox if you wish, as your room can be free of 'e-smog' (electro-magnetic fields from electrical devices) thanks to a small switch that blocks high-frequency signals such as WiFi.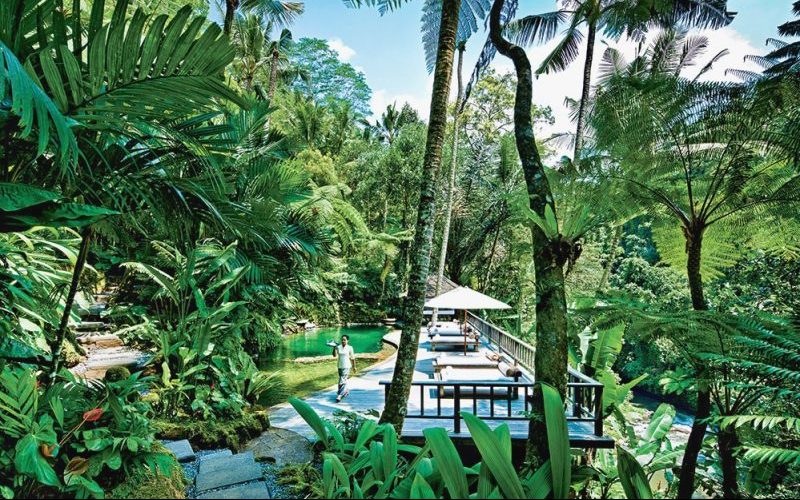 7. COMO Shambhala Estate, Bali, Indonesia
Spending a wellness retreat at COMO Shambhala Estate is like returning to Mother Nature. Just a 15-minute drive from Ubud, high above the Ayung River in the lush Balinese Jungle, the magical property spans 23 acres of tropical forest, think fireflies, squirrels, monkeys and many other animals you share this natural playground with. COMO Shambhala Estate is the brand's flagship and has long been a wellness leader in its field. The resort offers three distinct programs, such as the Cleanse, Ayurveda, and Be Active retreats, with an additional Bespoke package, designed to meet your individual needs. This can address anything from stress management, to weight management and diet change to coping with life transitions. Wellness activities include yoga, Pilates, meditation, hydrotherapy, massages, lectures, and treks through rice paddies as well as the COMO property. Furthermore, you will get to feast on healthy dishes (with local ingredients) from the brand's award-winning COMO Shambhala Cuisine at Glow. You will leave the property feeling rejuvenated and motivated, with new advice and tools to cope with your daily challenges back home.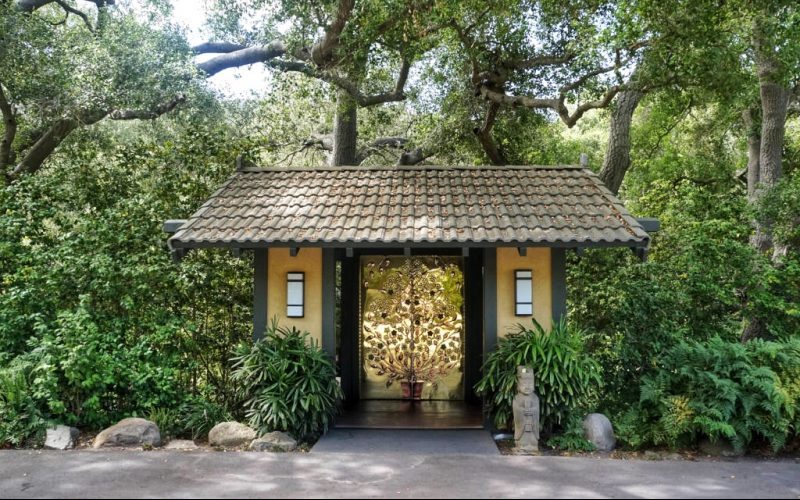 8. Golden Door, San Marcos, California, United States
Surrounded by 600 acres of rolling hills and hiking trails, Golden Door is just a 40-minute drive north of San Diego. Since its opening back in 1958, the retreat has been attracting a number of Hollywood luminaries, including Oprah Winfrey, Nicole Kidman, Chevy Chase, and Susan Sarandon to name a few. Go for the all-inclusive 7-day program and get ready for a complete reboot. With a focus on transforming mind, body and spirit, you will leave a different person. Daily spa treatments (including massages, reiki, craniosacral therapy and watsu), exercises (including hikes, yoga, fitness classes), mindfulness workshops, art classes and silent meditation walks will rejuvenate and energize you to embrace your future. As it is a place to detox mind and body, the food matches the wellness program and is subsequently local, organic and healthy. You might even find yourself harvesting your veggies in the garden. Styled after a Japanese ryokan, the 40 guest rooms come with sliding shoji doors and tatami mats. Furthermore, you don't have to think about what to wear. A workout outfit (for daytime) and a Japanese yukata robe (for dinnertime) can be found in your wardrobe.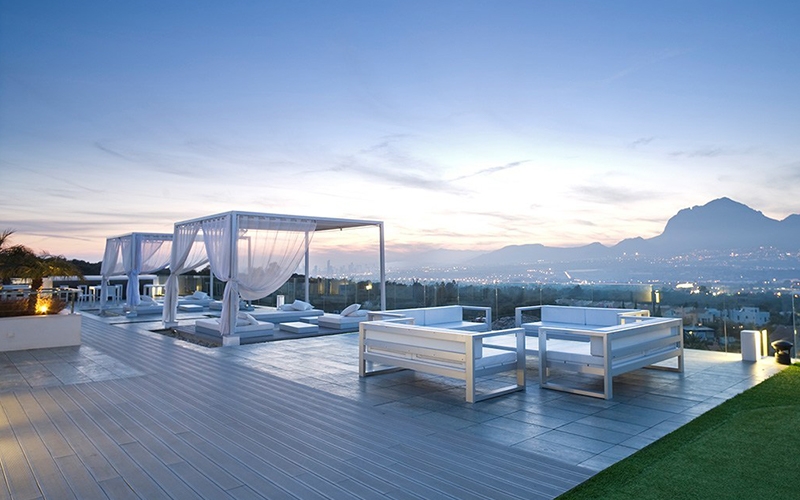 9. SHA Wellness Clinic, Alicante, Spain
Tucked away in the Sierra Helada Mountains in Spain, overlooking the Mediterranean Sea, SHA Wellness Clinic, which spans more than 6,000 square meters, is known to be one of the best medical spas in Europe. The luxe wellness retreat combines Western medical expertise and ancient Eastern alternative therapies, alongside healthy nutrition. There is a vast array of programs that can be tailored to your specific needs, from Detox, to Fitness, Weight Loss, Sleep Recovery, and even Anti-Tobacco, each retreat can help achieve a new way of living, focusing on improving your wellbeing with natural therapies, a customized fitness plan, and a healthy diet. SHA has various divisions, including units for Revitalizing Medicine, Cognitive Empowerment, Dental Aesthetic, Regenerative Medicine and Stem Cells, and Aesthetic Dermatology, as well as a Capillary Health unit for hair problems. Furthermore, there is a hydrotherapy circuit with two indoor swimming pools and numerous relaxation areas. Most retreats at SHA require a minimum of 7 days, except for Discovery which runs for 4 days, and Life Reset which runs for 28 days.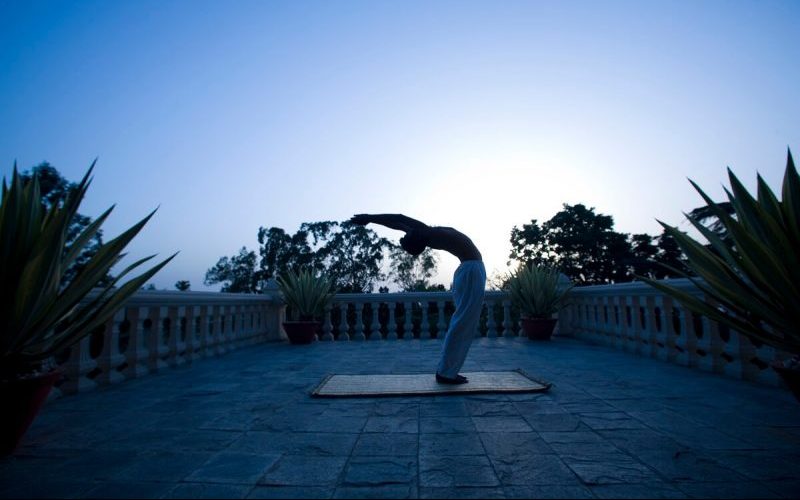 10. Ananda in the Himalayas, Rishikesh, India
Located at the foothills of the Himalayas, Ananda is possibly the most authentic Ayurvedic luxury wellness destination in India. This spiritual retreat offers programs aimed at improving your health and uniting body and soul. Ananda spans 2,100 square feet and boasts more than 80 treatments on its spa menu. There are 10 wellness programs to choose from, including Activ-Fitness, Ayurvedic Rejuvenation, Detox, Stress Management, Weight Management and Yoga to name a few. The retreats all start with an Ayurvedic consultation to determine your dosha, which then determines your diet and treatments. Ayurvedic treatments will often include Shirodhara (lukewarm herbal oil poured on your third eye), Abhyanga (a traditional synchronized full body massage), Pizhichil (an Ayurvedic oil bath), and Choornaswedena (a massage using herbal poultices). Retreats usually last between 3 and 14 nights.The beautiful location, immersed in nature, creates a peaceful and timeless space, where guests can find tranquility to focus on themselves and their personal goals and needs. Guests leave feeling rejuvenated and refreshed to embrace their daily life again.
By Vivienne Tang Destination Luxe